Seems like there has been a lot of talk on here about Manitous ABS+ damper and how good it is. I have been playing around with the HSC shim stack over the last few months and figured i would make a "how to" guide so others can do the same. It only takes 15-20 minutes and once you get a shim stack set up for your weight, The ABS+ damper is even better!
Use a 2.5mm allen wrench to take the top cap off. Take it off carefully!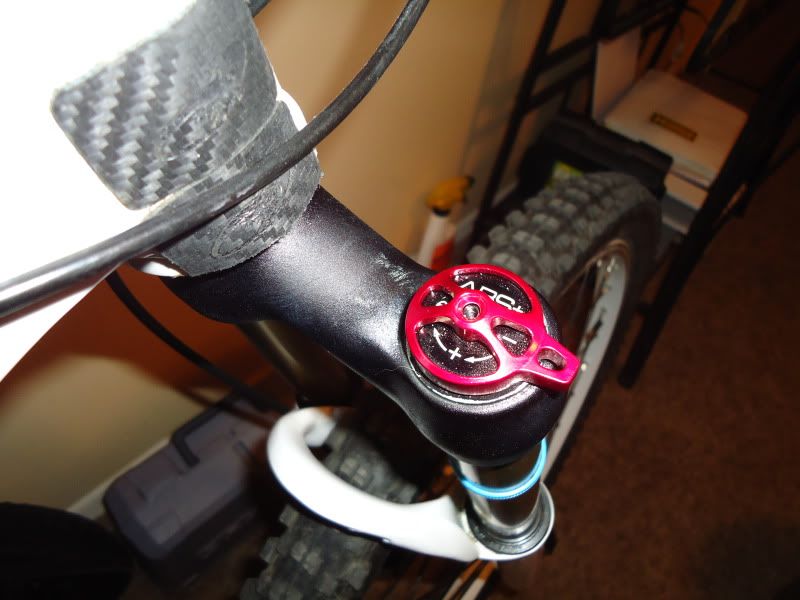 Be careful not to loose the little ball bearings and springs, They are very tiny and easy to loose track of.When you reassemble, it doesnt matter where they springs and bearings go as long as they are across from each other.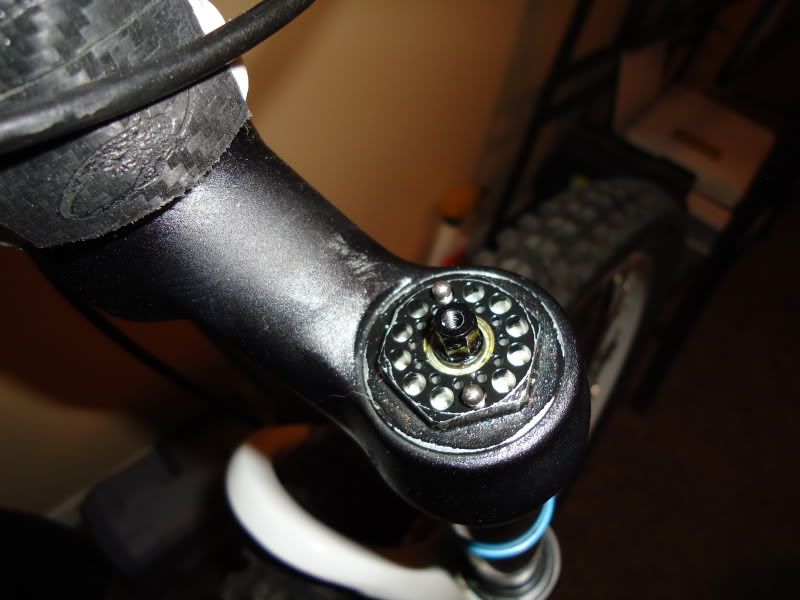 Once the top cap is off, unscrew the damper from the leg and pull it out. Pull is out slowly and you wont loose very much oil. Keep a rag near by because you will loose a little no matter what.
Damper after being pulled out.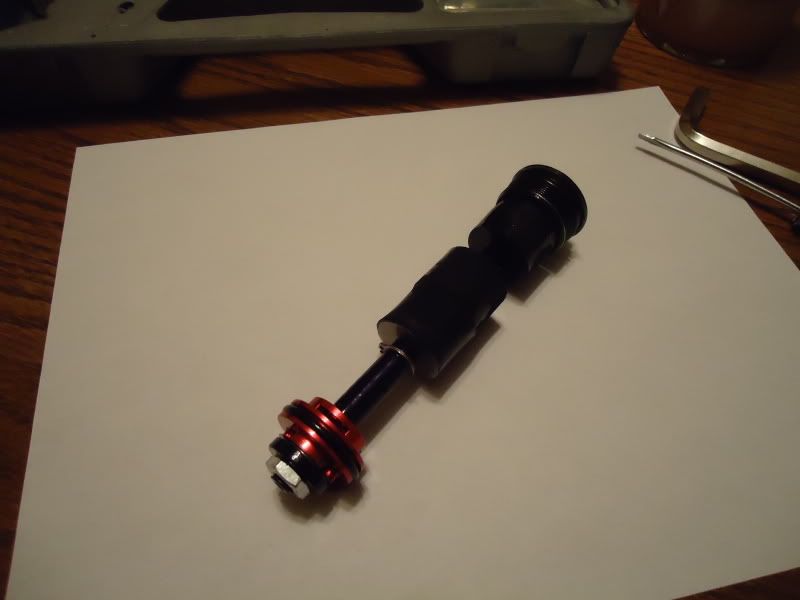 At the very top of the damper, there is a place for a 10mm wrench to hold the damper while you use a 13mm socket to unscrew the nut on the bottom of the piston.
One shim that is used as a check valve and a spring are under the piston. This just allows oil to flow freely back into the leg after the fork is compressed and re-extended. When reassembling, The spring goes back with the wider end toward the piston and the skinnier end toward the nut.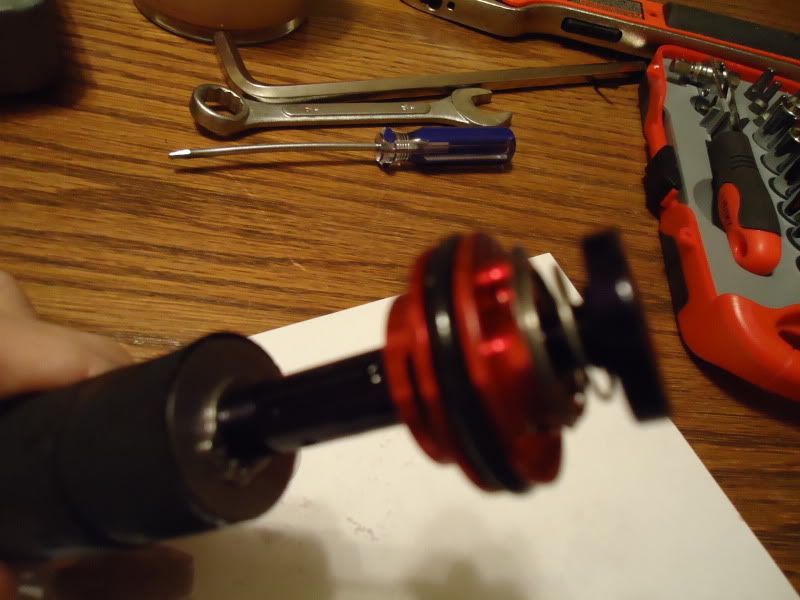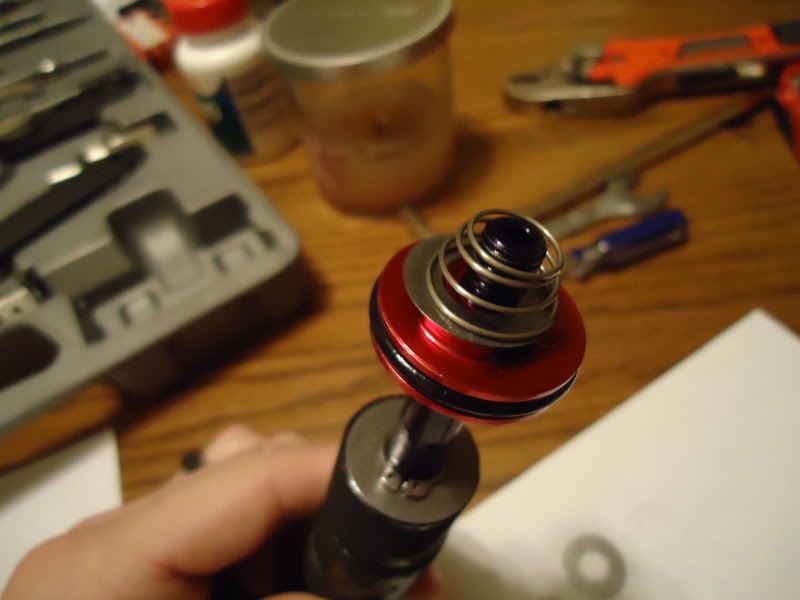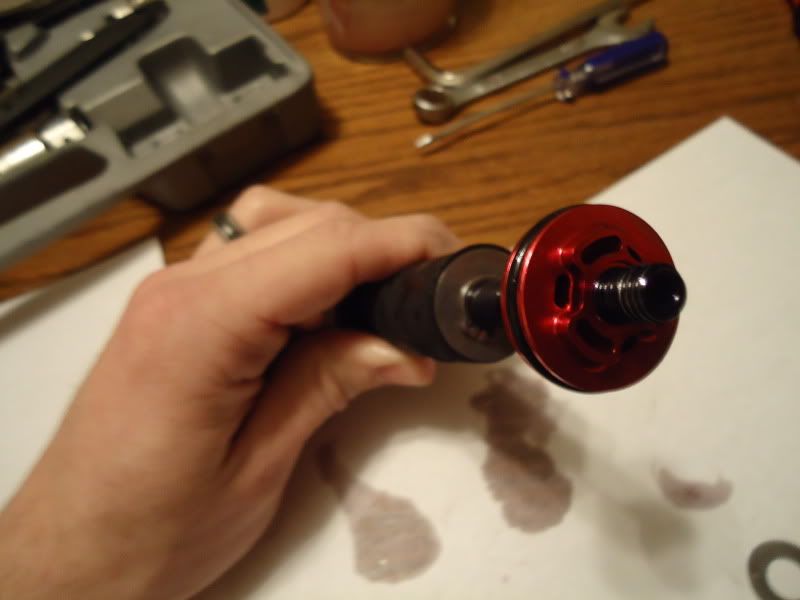 Close up of bottom of piston
Close up of top of piston
Shim stack installed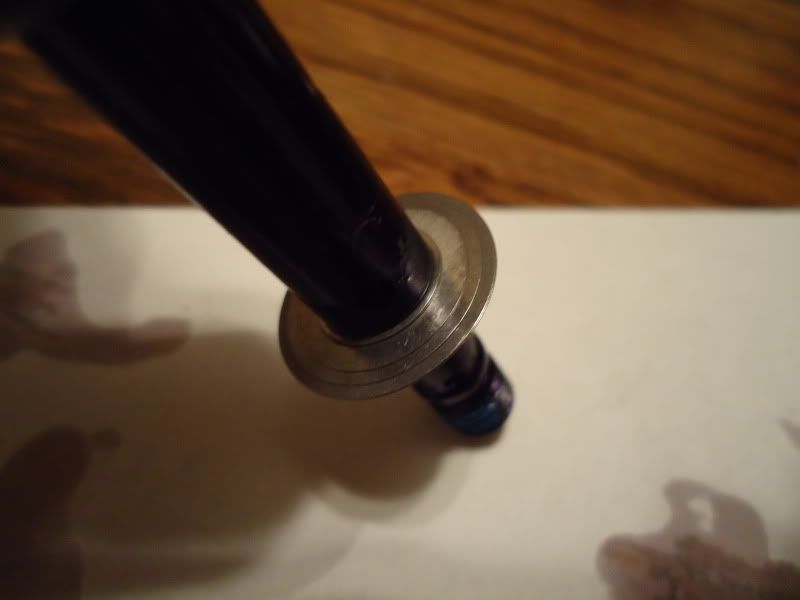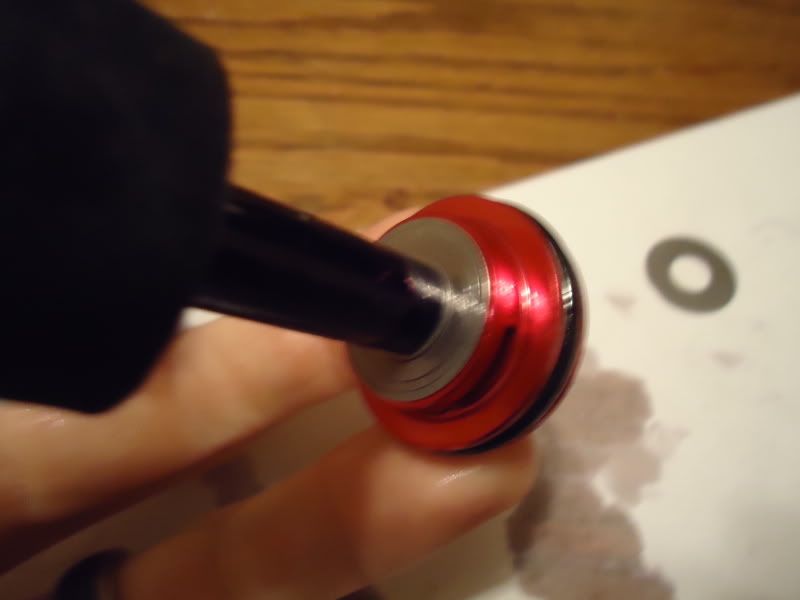 My 2010 drake has 6 compression shims stock. 3 the same size, and 3 that get progressively smaller in a pyramid shape. Lighter rider can remove shims to allow the HSC to open with less force, while heavier riders will want to add shims. Endless possibilities for shim configurations, So if you try this, post your weight and shim stack.
Reassemble same way you take it apart. Make sure the LSC is all the way open(counter clockwise) when you put the damper back in the leg. Oil height should be 87mm from the crown when fully assembled. If your careful taking it apart you shouldn't loose a significant amount of oil, but always check to make sure.:thumbsup:
Key points from that this thread has turned up:
1. Thanks to Solitone, we have the Manitou ABS+ tuning guide which includes dyno charts and many different shim stack combinations. Its probably the single best find this thread has produced (thanks Solitone)
This link should work:
https://goo.gl/JaqWO
2. Spring rate needs to be set up correctly. I get PM's and hear of people trying to get their fork to feel right when it is way under/over sprung. Spring rate trumps damping and should always be set up correctly prior to trying different shim stack configurations.
3. A good place to order shims is MX tech.
MX-Tech Suspensions