Discussion Starter
·
#1
·
Well, if you are at all like me (and I know you are), you looked at scar's
kosher pogies
and felt a mixture of lust for something awesome, and abject terror at the technical difficulty of executing such an immense project.
Good news, everyone! There is an alternative, for those of us who are slightly less capable (and don't have mountains of spare clothing laying about to cannibalize).
What you'll need:
1) Two Tyvek mailing envelopes (10"x14") or whatever is on hand.
2) One pair of scissors.
First, get a rough idea of where you want to cut: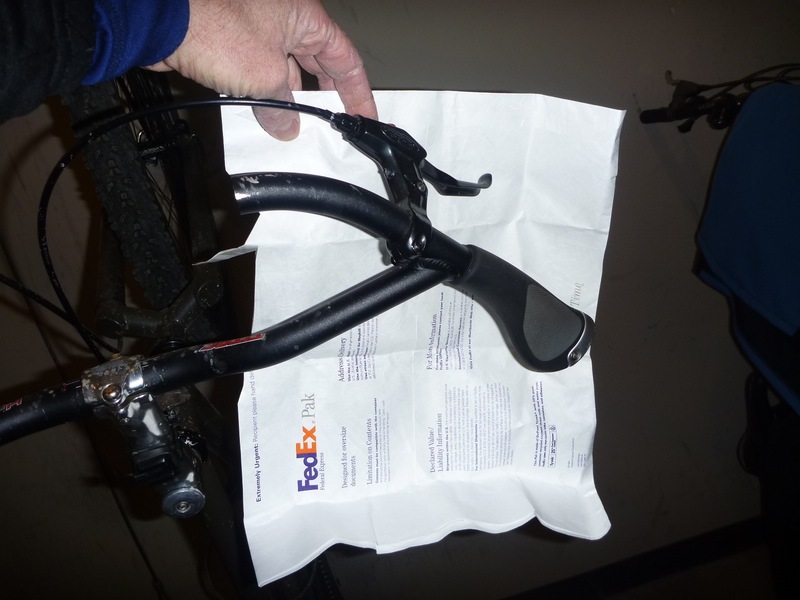 Next, cut a slot in the side of the envelope (decide if you want to fly logo up, or logo down) and trip off the foldy-flappy thing: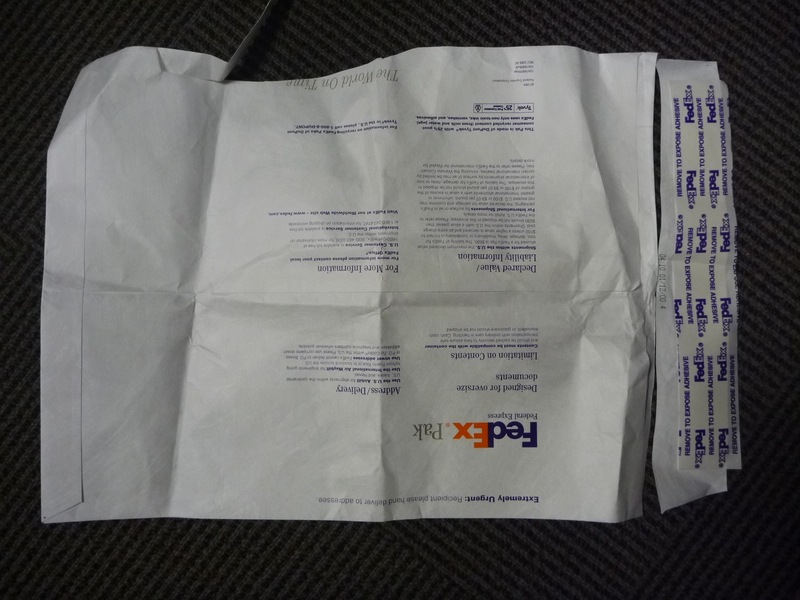 For extra betterness, trim the foldy-flappy thing in half to get two equal pieces and check for proper fit: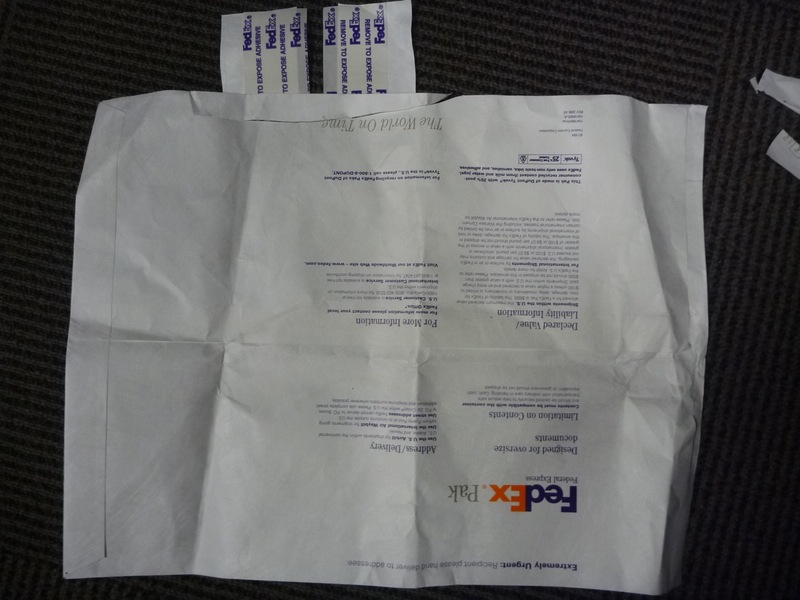 Repeat with your second envelope.
Now you are ready to mount these bad boys.
First, slip the pogie onto your bar:
Carefully close the opening with the foldy-flappy bits (be sure to expose the adhesive, or this won't work nearly as well):
Voila!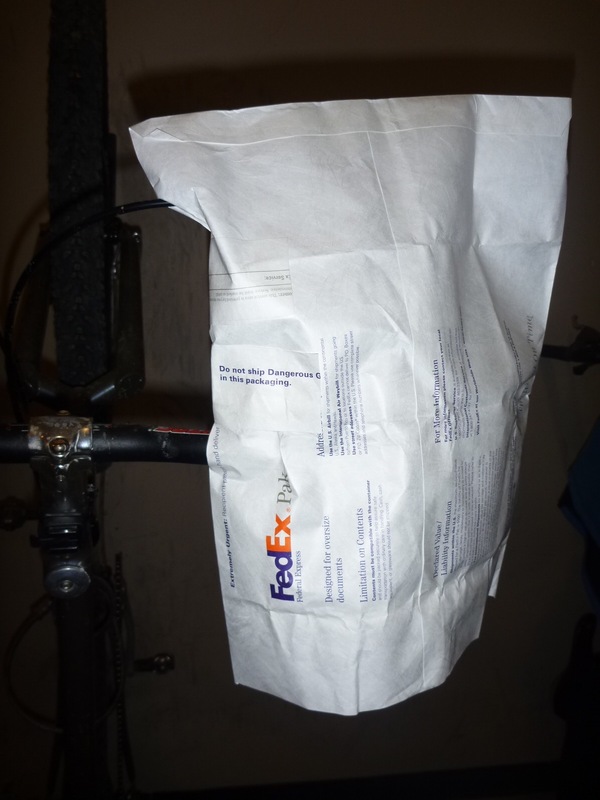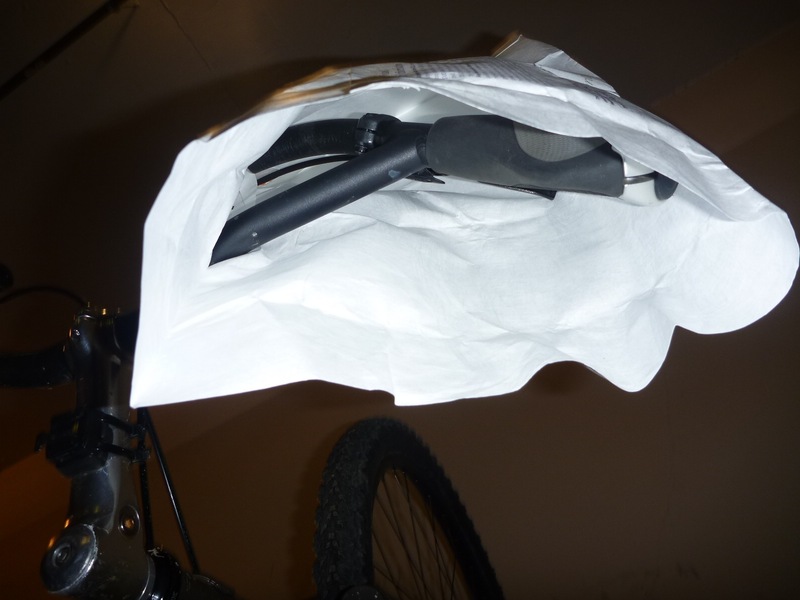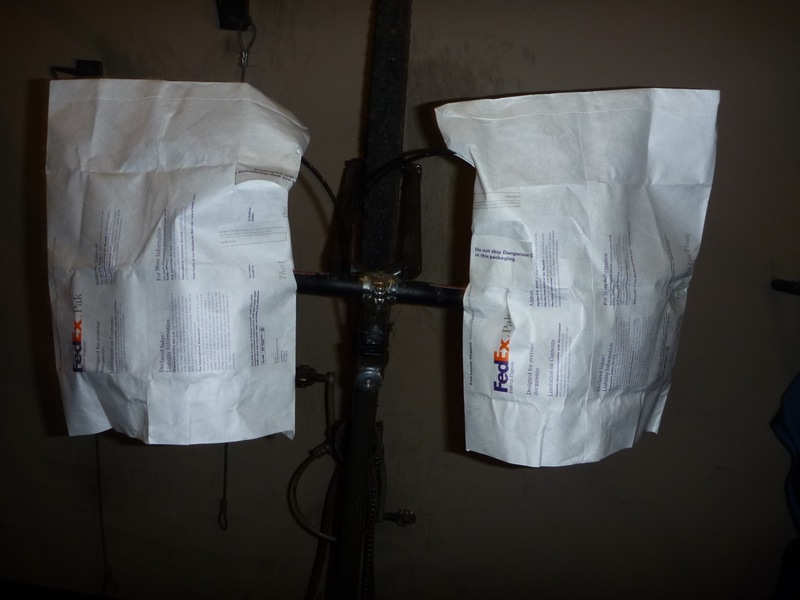 I took these out today for about 2 hrs in single-digit temps and they actually worked well! They probably added 10 degrees (F) to my gloves, and were really good for cutting the wind. Not bad for the price.