Discussion Starter
·
#1
·
Hey Guys,
I was thinking of making a singlespeed out of this frame but never got to do it. I have another bike that I ride so that's why this project never got going and now I am in need of money and I am thinking of selling this frame. How much do you think it is worth?
Here are some specs:
The frame is a vintage Bianchi from mid 80s(don't know the exact model). This frame was powder coated celeste green by the first owner. The frame is 56cm. The frame is made from Columbus SL tubing and has horizontal dropouts with 120mm spacing in the back. The frame comes with Benotto fork that is also from the mid 80s. Also included with the frame is 2006 Campagnolo Veloce Crank set (53 chainring) and the bottom braket(36x24f). The frame also comes with the Ofmega headset. The frame has some scatches but nothing major. I was thinking of selling it with all of the listed parts for $250. Is that too much to ask? I have been trying to sell it locally but had no luck so far so I might put it on ebay.
Here are some pics of the frame: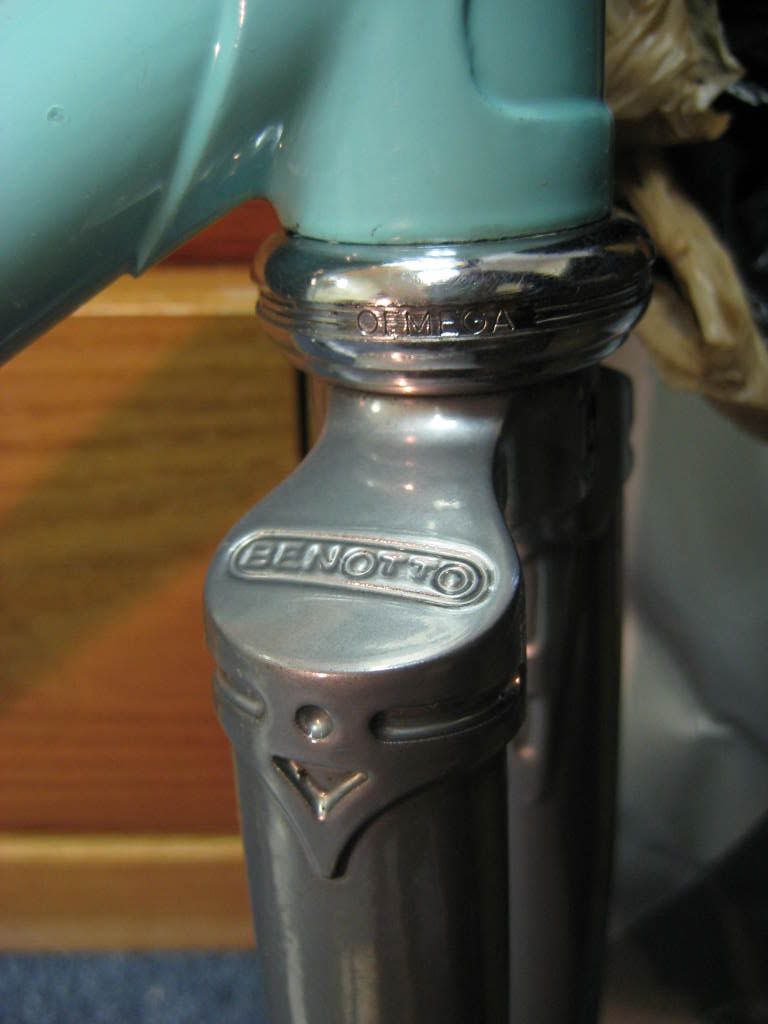 Thanks for the help!:thumbsup: