Discussion Starter
·
#1
·
My XT rear hub recently gave up the ghost and my (borrowed) backup wheel is now also dead. I have parts on the way that will bring me and my bike into the 21st century including disc brakes, tubeless and whatnot but in the meantime I'm starting to jones pretty bad. I have an ancient but new XTR hub and realized it's the same flange diameter as my newer (dead) XT so I decided wtf, might just as well.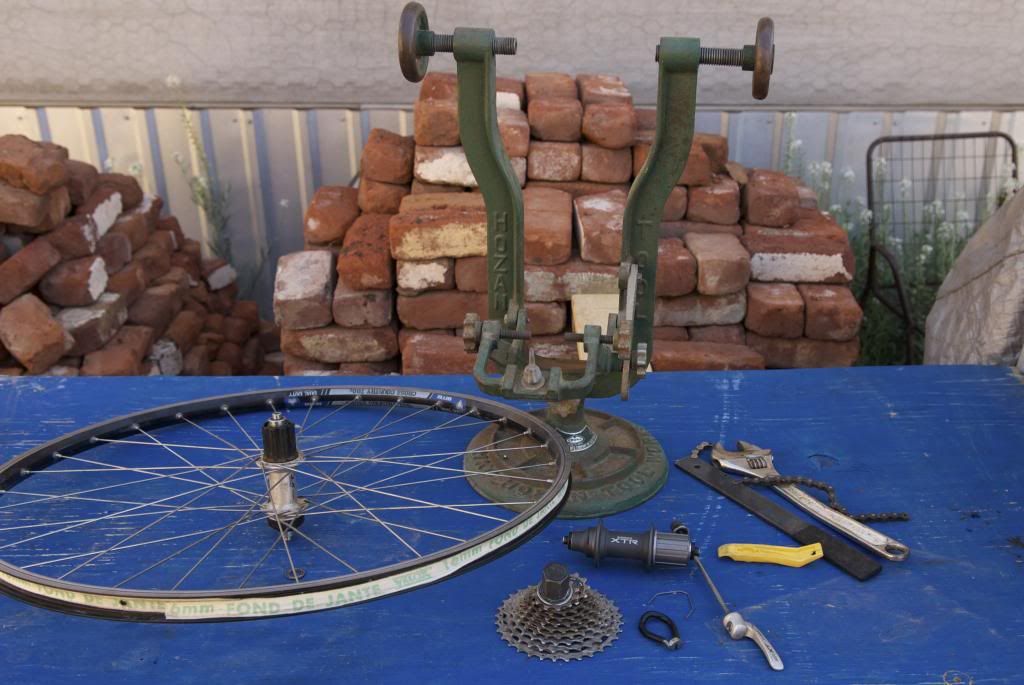 Done in just under an hour, including breaking down the old wheel and remounting the tire-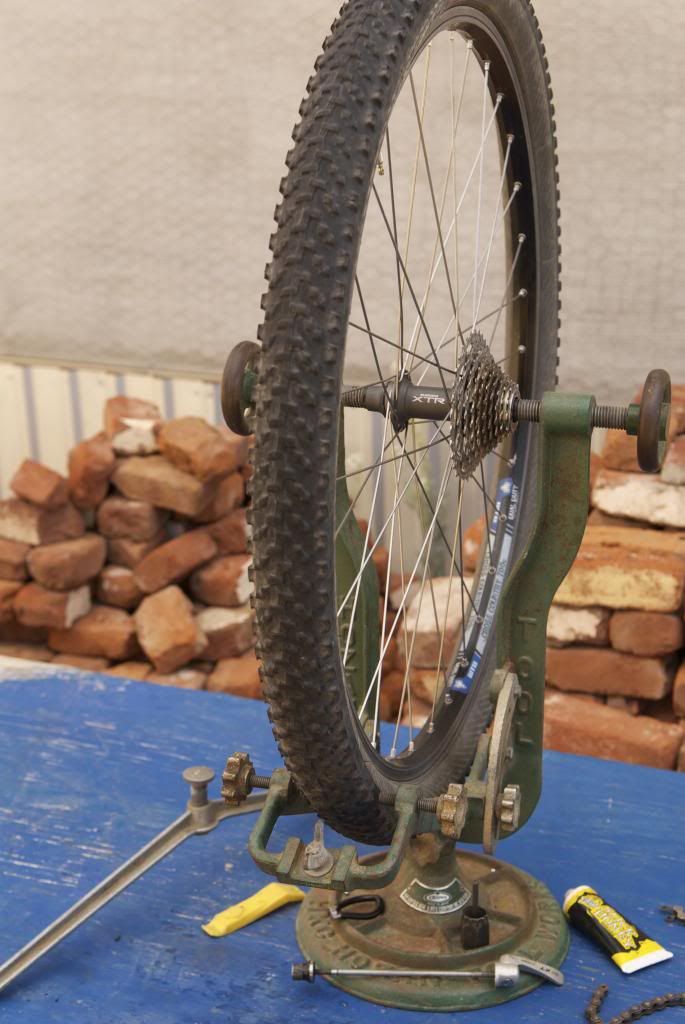 It may be somewhat of a hack job but the ($10) rim was already a little knackered and anyway I figure I'm probably only going to get a few rides at most in on it before my new kit arrives and then it will most likely reside in the shed forever more. The wheel is tight and true now though and running smooth on new XTR bearings, and I'm chomping at the bit to give it a good thrashing and see how it holds up.
How far will you go to get your fix?