Discussion Starter
·
#1
·
a wheel-building virgin that is.. i finished my first wheel last night. kinda pround
at first i tried to make it with the flower-pattern: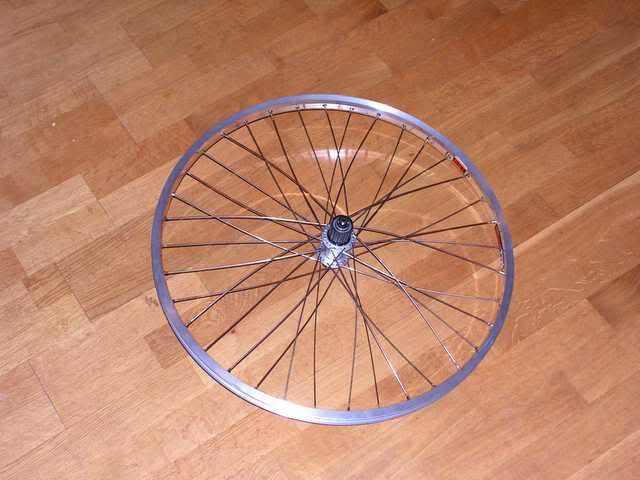 but the flowers kinda disappeared as time went on:
the setup:
XT 765 36h
rhynolite 36h
36 x DT comp
--> all silver
BUT: since i don't own a tensiometer, i don't really know how much tension is enough. i read somewhere that an F# was a good indication if you judge it by listening. the drive side is a little tighter than F#, non-drive side is a little bit looser. any thoughts on this? i'm 240 smooth riding lbs btw..