Discussion Starter
·
#1
·
I got to camp and MTB during my honeymoon. It was awesome!
So me and the wife were married Friday and left Gruene, TX Saturday morning for San Angelo. We rode 16 miles at San Angelo State Park. I had an absolute blast out there. It was rather simple and super flowy IMO. I don't remember that many technical spots. I endo on the Armodillo trail after we checked out Bells Point at the end of our ride. We started at the Burkett trail head. I had to change one flat because I had a mammoth sized thorn stuck in my rear tire.
16.03 mi mountain bike on 03/10/2014 in San Angelo, TX | MapMyRide
From there we went to Abilene state park and stayed the night in a Yurt so the next day we could go to Bike Town and buy a key for Buck Creek. Unfortunately we only got to do 7 miles there because we had prior engagements later on in the day and I think the 16mi. the day before and the wedding and preparations had finally caught up to me and I just wasn't feeling riding that day. However, it was a pretty awesome and unique trail.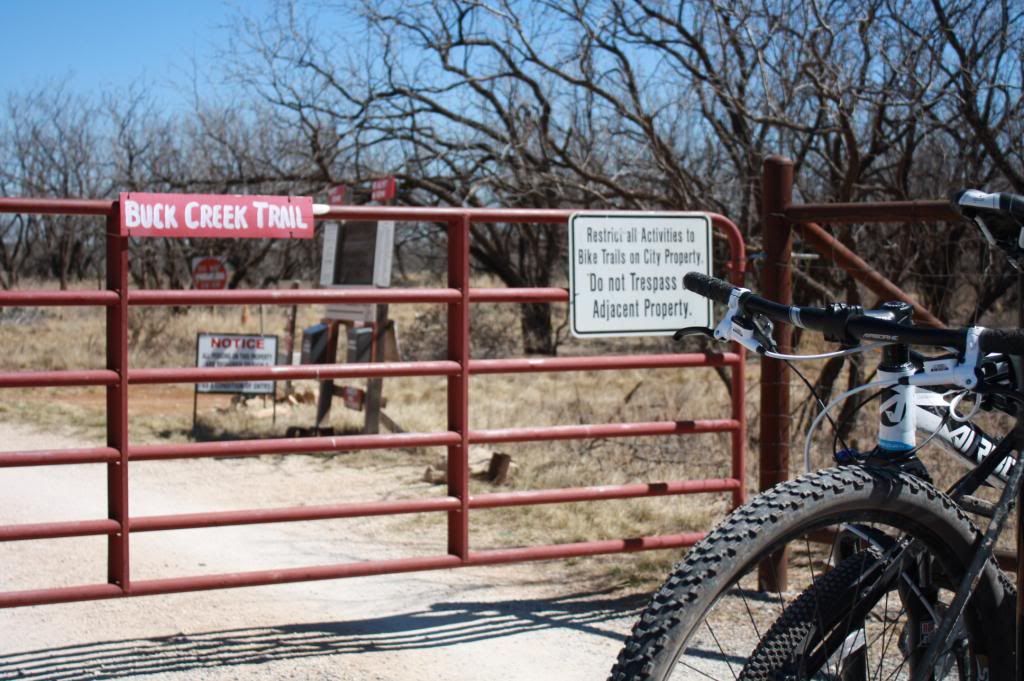 7.35 mi mountain bike on 03/11/2014 in Abilene, TX | MapMyRide
After Abilene we camped at Caprock Canyon state park for 2 nights to check out some bison, canyons, and prairie dogs. This place was absolutely beautiful and we enjoyed a 7 mile bike ride in the morning and then a nice 4 mile hike in the evening to check out a natural formed bridge. I really enjoyed this park, however there wasn't much in the way of pure MTB single track it still had trails to offer and awesome scenery.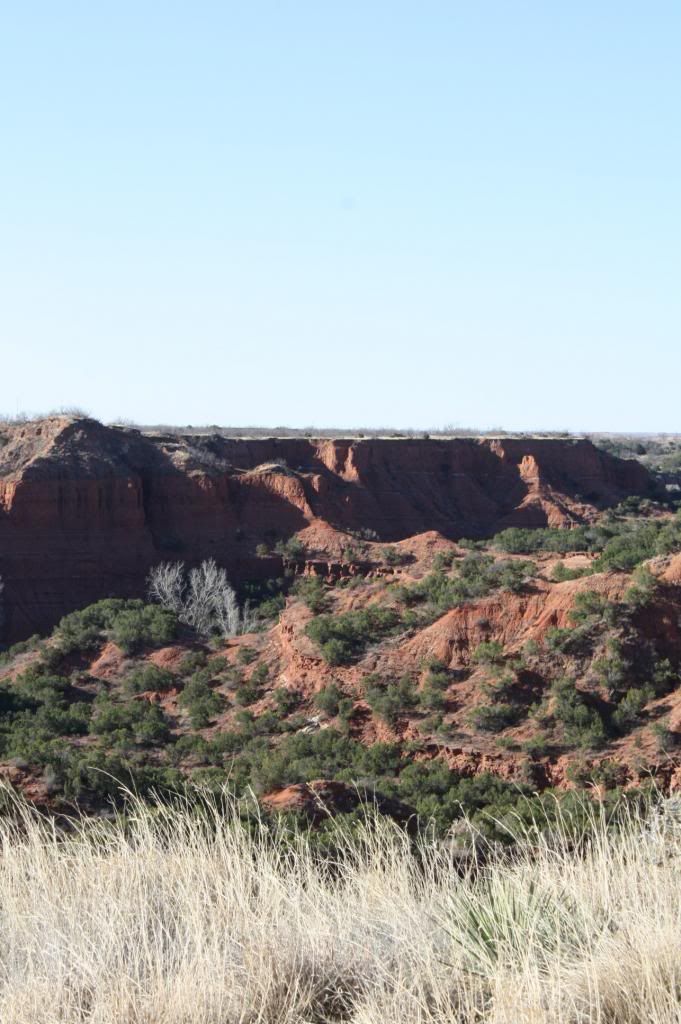 After Caprock we headed over to Palo Duro state park which was our final destination. We got lucky and were able to get a cow camp cabin at the park which was an awesome experience. We rode a little under 15 miles at Palo Duro. In the morning we did 4mi @ Capital Peak mtb trail where at the very end I suffered a flat and we walked to the Lighthouse trailhead. Then in the evening we did Passo Del Rio to Rojo Grande, and back on the Juniper river and Cliffside trails. Then we finished it off with a small out and back to a viewpoint on the Lighthouse trail. Then we drank a bottle of wine and watched the sunset on the canyons from our cabin.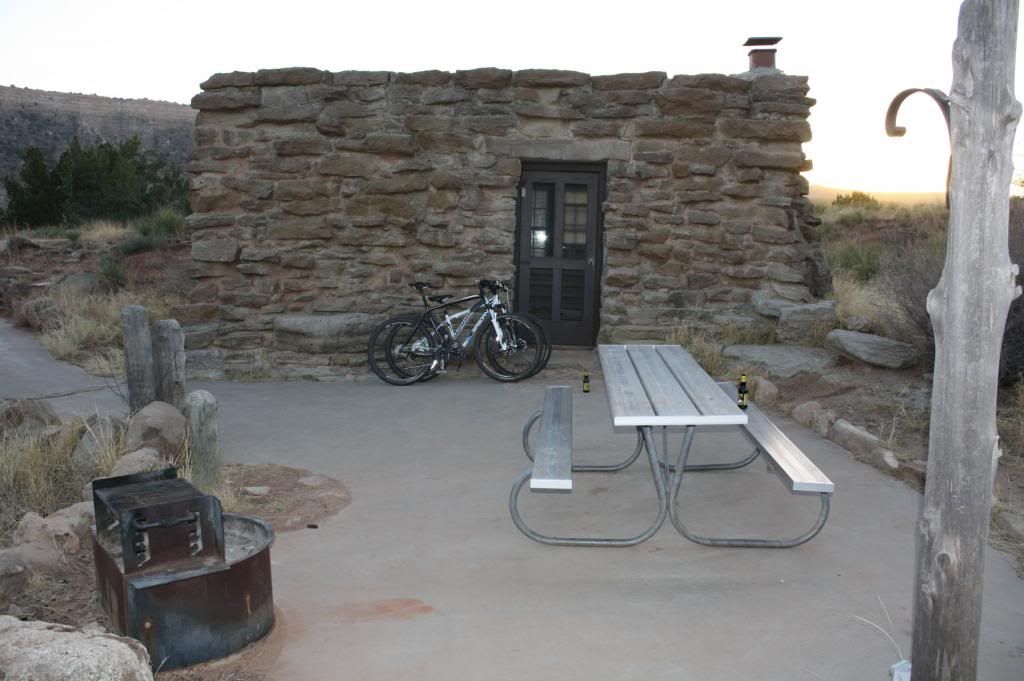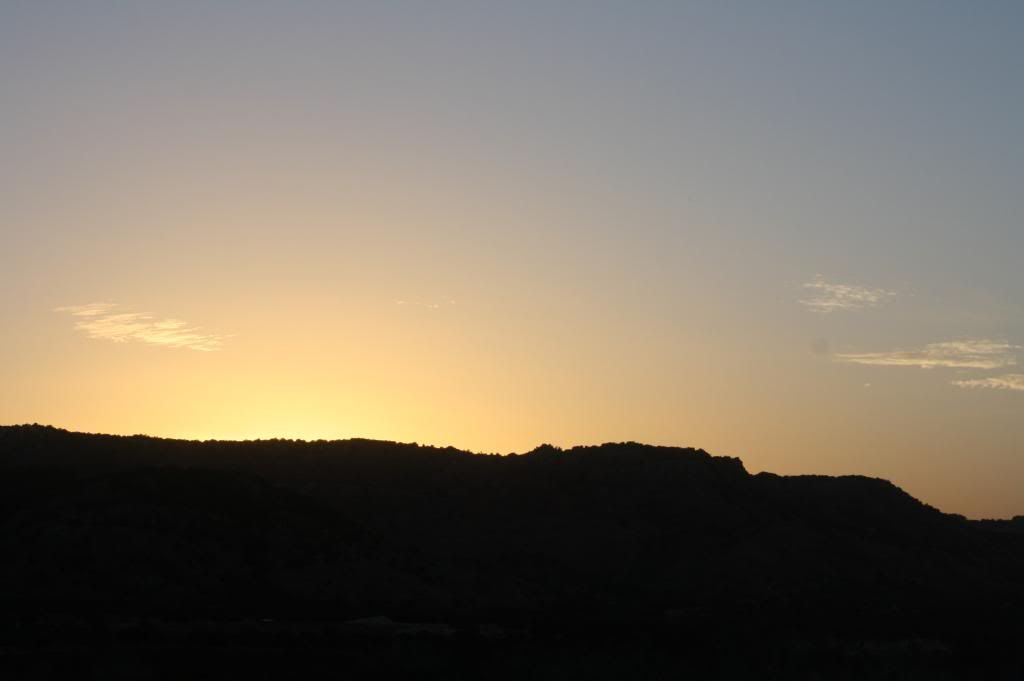 4.55 mi mountain bike on 03/13/2014 in Canyon, TX | MapMyRide
6.64 mi mountain bike on 03/13/2014 in Canyon, TX | MapMyRide
All in all it was awesome. I keep day dreaming about all the single track I flowed through all week and all the beautiful scenery I saw. Anyway, I guess it's time to go back to real life.