In Coe-operation with California State Parks, the Pine Ridge Association, Responsible
Organized Mountain Pedalers, and the Friends of Gilroy Hot Springs, we bring you:
Henry W Coe 2nd Sat Trail Work Feb 12 New Jim Donnelly Tr 9am Hunting Hollow Blueberry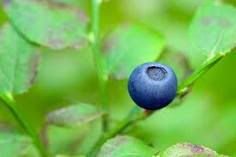 This trail day plan happens rain or shine.
You have the opportunity to be part of the first group of volunteers to begin work on a brand
new trail that climbs directly up to the ridge above Hunting Hollow at a 10% grade or less
for 4 miles. This is a groundbreaking event in a metaphorical sense. It represents the first
new trail construction project in Coe Park in many years. This trail will be an instant favorite.
We are very proud and excited to present this!
Here are some photos from last Saturday, Feb. 5, of the trail alignment: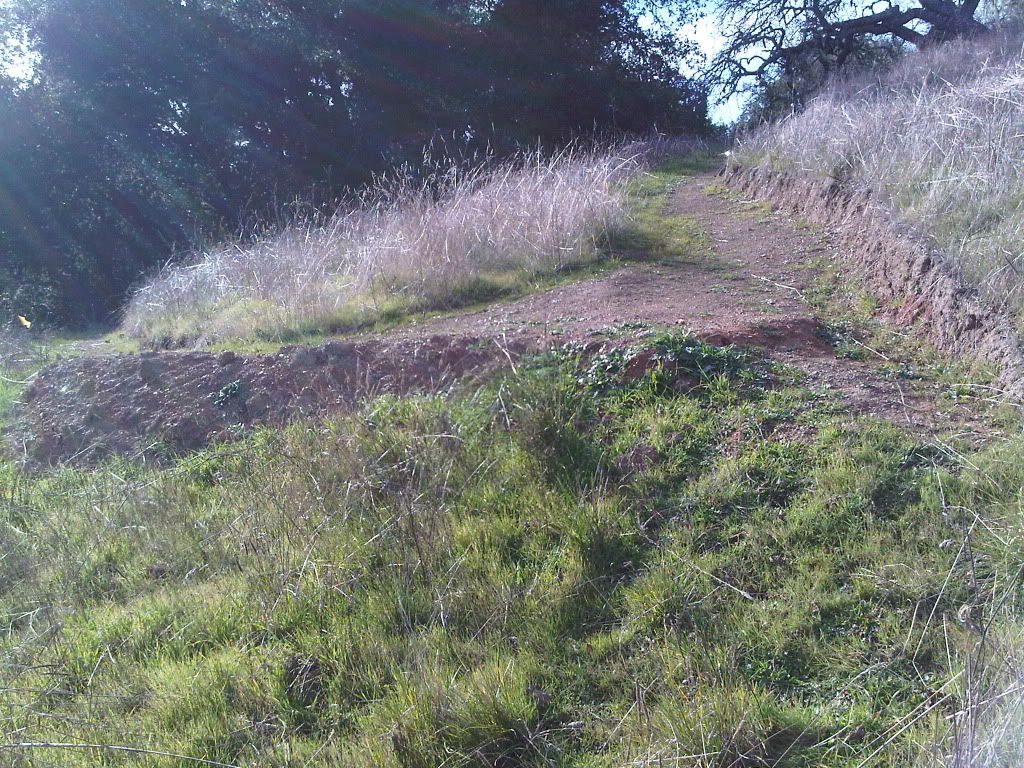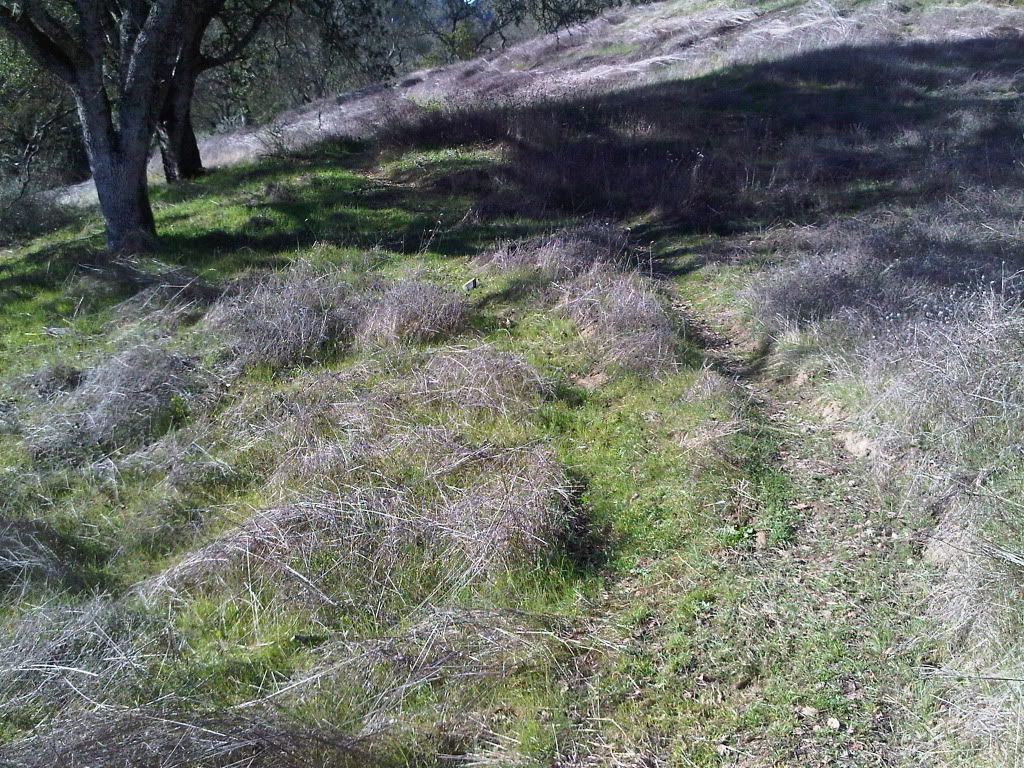 Our main job will be to widen and define the tread using grubbing tools. There is no brushing or saw work.
Please come on down and help define this badly needed trail. When complete, it will
provide a much easier way to access, Spike Jones Trail, Willson Peak, and all the nice
trails that descend off the peak.
Free Henry W. Coe Maps to the volunteer trail worker, and a T-shirt to those who return a second time.
Please bring your own work gloves, wear eye protection, and sturdy footwear.
The trail work site for this activity is directly adjacent to the parking lot, only a 50 yard
stroll away! Therefore there will be no time spent riding or shuttling volunteers to the site.
So if you bring your bike a post TW ride you'll need to either lock it up good, or bring it
along a short ways.
(Having a bike complicates carrying the tools.)
The trail work is just on the other side of the creek. There is a shallow ford.
Everyone meets up in the Hunting Hollow parking lot for orientation.
We will distribute the trail tools in parking lot.
RSVP's are appreciated. In the future I think I'll have to start offering schwag for RSVP's
who show up, as an incentive, to help us get a head count. A head count really helps us
with planning.
Directions: