Discussion Starter
·
#1
·
'm bored and stuck in/alone on this Holiday Friday so I got to thinking. I have a 1996? Marin Pine Mountain that I rode for the last 12 years (basically my whole life) until I bought my current bike this summer and got very excited about riding, starting hanging out here and riding 4+ days a week.
Long story short- I know nothing about bikes beyond what I've figured out by briefly looking at them when they break (and with my limited experience that is quite limited). I do have a lot of experience wrenching on cars though. I'm this far into tearing down my one-off custom supercharged AMG Mercedes-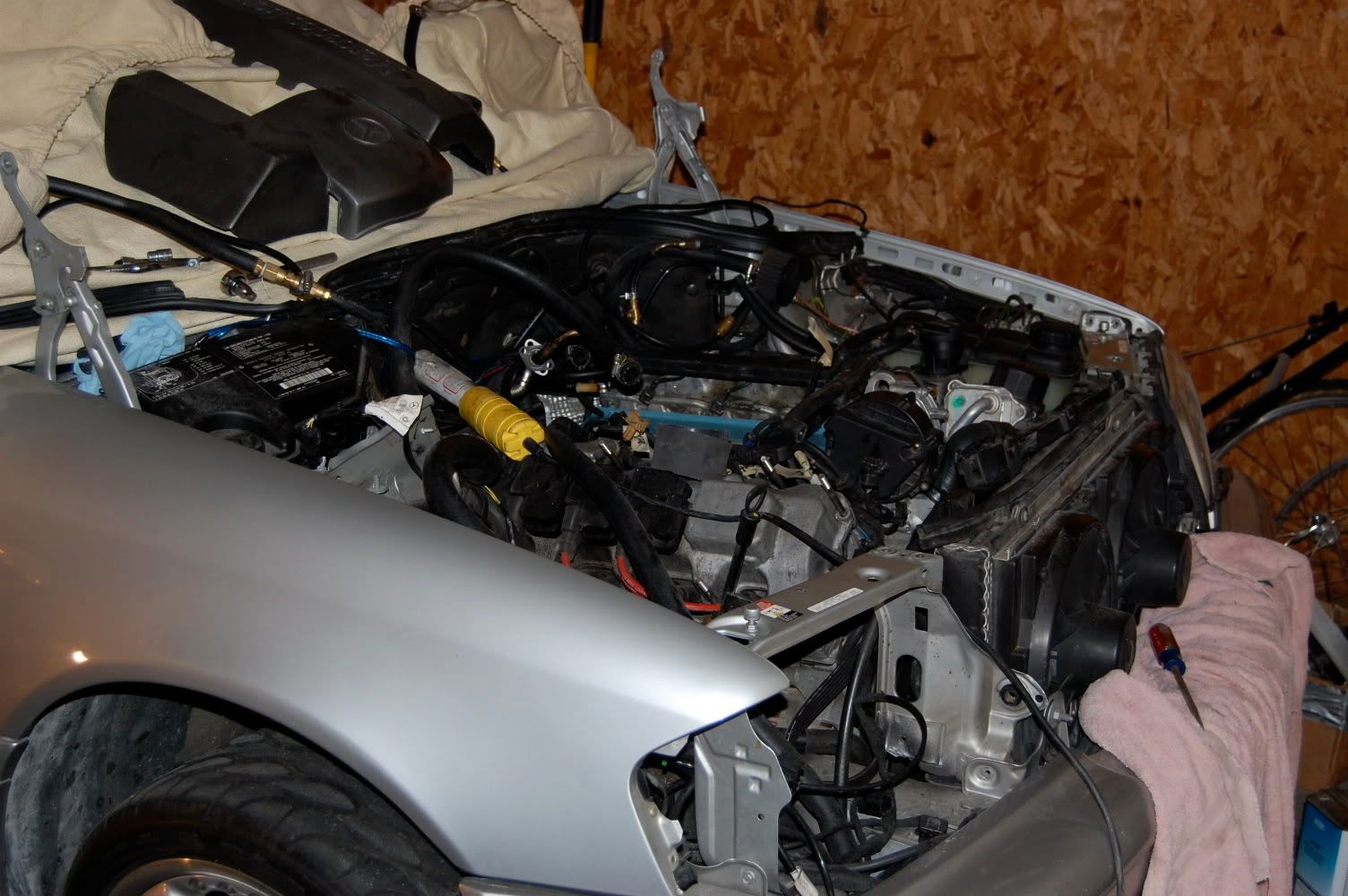 I'm sure most of you who would care about the car have seen it on various local forums etc.- to keep it short it's basically all custom performance stuff and hoping for close to 500 crank horsepower.
I'd like to think that my automotive experience and the tools I do have will help me to learn to be able to work on bikes etc. etc.
I've always found that it's best to learn "hands-on" by actually completing projects etc. and so I come back to the aforementioned Marin-
so- here's what I want to do with it-
1. single speed
2. cut weight
3. make it fit better- it's a tiny bit big
4. keep it under $300 invested (this will be commuted on and I can't justify spending much more than that and then leaving it in front of my building-- if i can do something awesome for more I can, but would like to hold to $300)
5. learn as much as possible (so would like to change as much crap as possible to help me learn)
I got a "how to" bike mechanic book for Christmas lol which may help a lot and may not- I guess I'm just looking for where to start.
best way to go SS (parts?)
what brakes to run- definitely needs upgrade
wheel improvement?
front fork? (i think I'd like a bit of travel)
thanks a lot
-Drew