Discussion Starter
·
#1
·
Hi guys,
I am a student at NC State University, and I have the privilege of expecting to study abroad in Prague next semester. I have this glorious idea of bringing a bike there on the plane with me (checked of course), and putting it together right on the sidewalk outside of the airport. That said, for simplicity's sake I want to make that bike a single-speed. The other criteria is that it must be a mountain bike, because as much as I'd like to bring my road bike, it would not play well with Prague's many cobblestone streets.
So here's the criteria:
single speed
light as possible
hardtail or no suspension
big enough frame to behave like a road bike
light as possible
I have narrowed my search down to two bikes that are for sale locally to me on Craigslist:
Cannondale C400
https://www.bikepedia.com/QuickBike/BikeSpecs.aspx?Year=2001&Brand=Cannondale&Model=C400&Type=bike
Gary Fisher Tassajara
https://www.bikepedia.com/QuickBike...2&Brand=Gary Fisher&Model=Tassajara&Type=bike
They are the same price... Which one would be better as a single speed conversion??? Which would be lighter?
PS, I'm trying basically to emulate this bike... minus the gearing...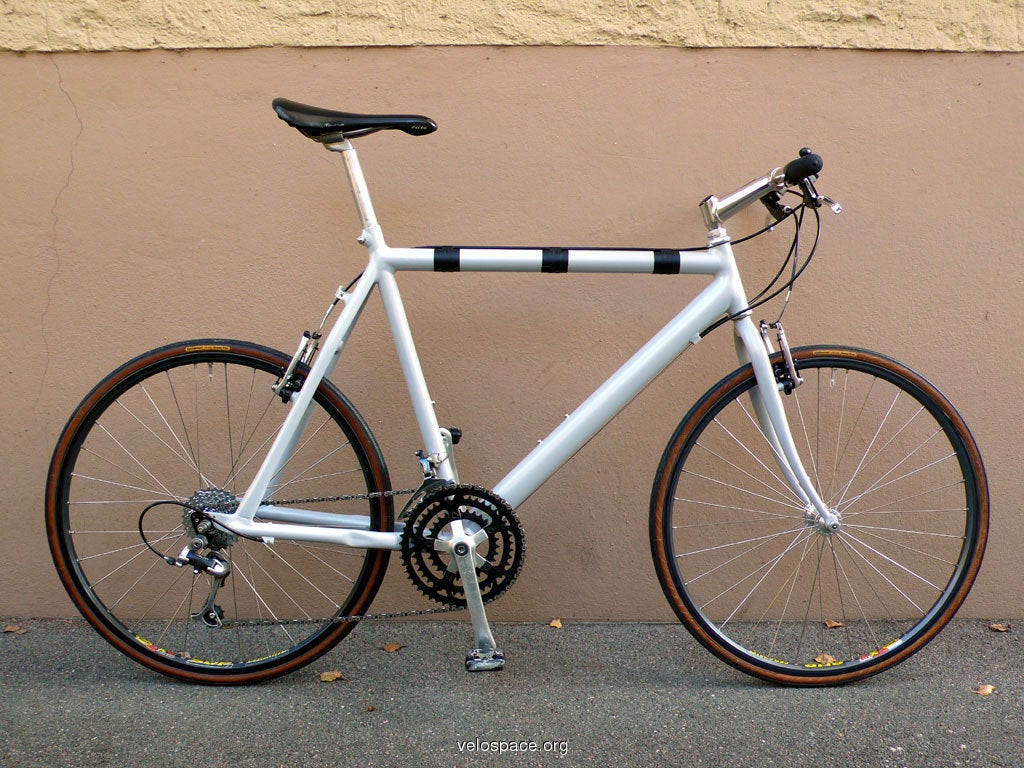 Any input would be appreciated,
Thomas