Discussion Starter
·
#1
·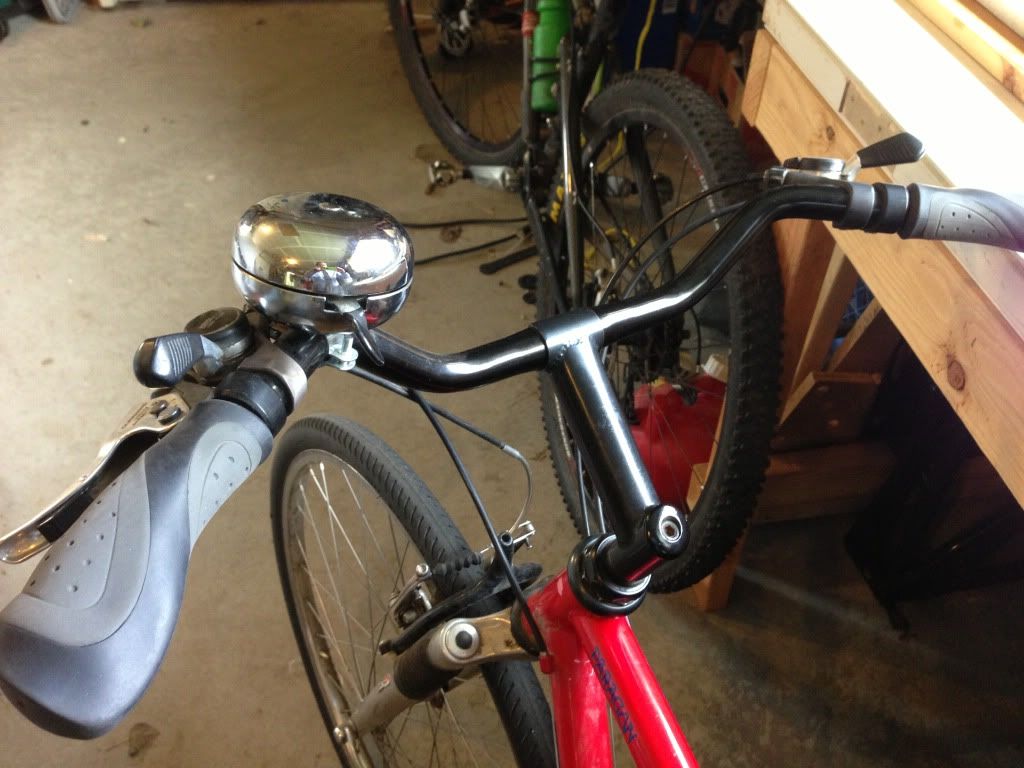 This is my commuter. My 1989 Fisher (not Gary Fisher yet) Paragon. Beautiful steel frame with cool rack braze-ons that I plan to use when I put the original fork with rack braze-ons back on.
I did this project after a trip to Holland a couple years ago and I fell in love with the Dutch commuter philosophy. IF I could have put one of the cool old Batavus step throughs in my suitcase to bring home I would have. But that was not practical and this bike as modified will be a more practical commuter for me, as I go more miles than a true city bike commute.
So, I put on the bar you see during my initial conversion. It got me part of the way there. But I would like to be more upright, and have less weight on my hands, similar to the upright Dutch bikes. The very long top tube and geometry of this old Gary Fisher designed frame requires a bit more rise, and a bit more sweep.
Candidates include:
Nitto B483 City Cycle bar
20 Inches wide, 95 mm rise.
http:
Nitto B483 City Cycle bar, (25.4) silver, Handlebars
B603 Promenade Cruiser
19 inches wide, 65 mm rise.
B603 Promenade Cruiser bar, 25.4 clamp, 2.5 in./65mm rise, 19 in. width, silver, Handlebars
Dutch Bike Co Workcycle bar
full stats unknown until they are open tomorrow
WorkCycle Handle Bar
I want to know how wide that Dutchbike bar is, and compare it to the NItto. I like the look. The City Cycle bar looks more old school American, but may be a practical choice.
Hmm.