Discussion Starter
·
#1
·
Hi everyone, I'm pretty new to this forum, and new to mountain biking (came from BMX) and I'm looking to get my second mountain bike.
I currently have a 2007 Marin Bolinas Ridge and I have broken the fork twice already. I need something that can hold up to my style riding: trails, dirt jumps, dirt/cement drop offs and stairs.
I'm looking at the Marin East Peak right now and I really like it but it's alot of money (I get $200 trade in from my bike, and he said he would do it for $1400). I need a new bike for my trip 4th of July weekend to Santos, FL. What is there in my price range of $1500 or less that will hold up to my riding style?
I can trade my bike in to the shop I got it from and get $200 trade in. They carry: Marin, Felt, Haro, and Bianchi.
Me (in my neighborhood messing around):
6" 140lbs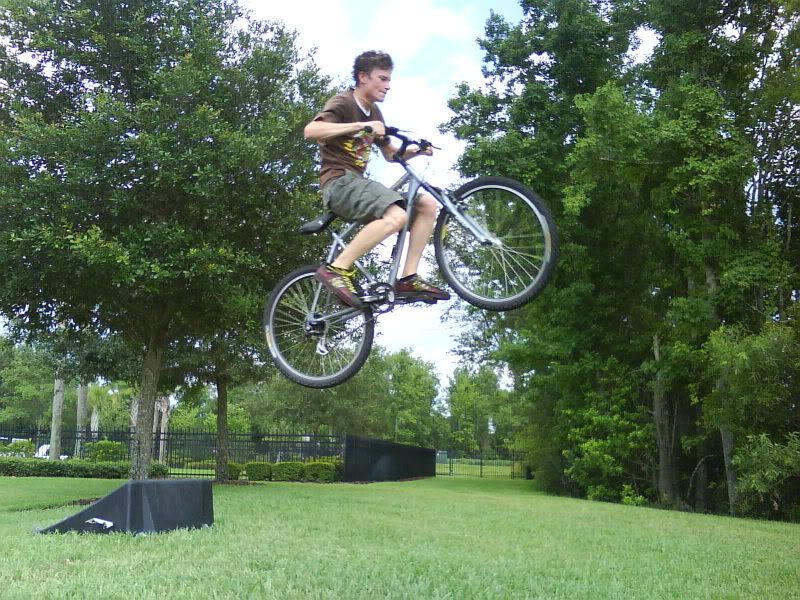 My bike:
19"
Thanks everyone for your help!