·
another bozo on the bus
Discussion Starter
·
#1
·
There is always a lot of discussion about "out the door" rides meaning you get up, walk out your front door and get some on the local trails. Go to any online forum and you will find "best out the door town" threads galore. Of course, "best of" anything is highly subjective, but lest I digress. You will always hear the same towns; Moab, Grand Junction, Tahoe, St George, bla, bla bla… But Harrisonburg? Where the heck is that, Pennsylvania? 2 years ago I was turned onto the Burg and it wasn't long after that that Kyle got my attention with his own version of an out the door ride.
Meeting in front of an apartment in Court Square in historic Harrisonburg at 530am on a soggy Wednesday morning, 4 of us began our journey to ride one of the gnarliest ridges around. Sure there are only 3 real climbs, and by real climb we are talking an hour or so of climbing before getting to the ridge. The climbs are actually where the recovery more or less occurs as this isnt your scenic flat, buff ridge. The knife edged Massenutten ridge is riddled with undulations and big rock move after big rock move to test even the strongest upper bodies.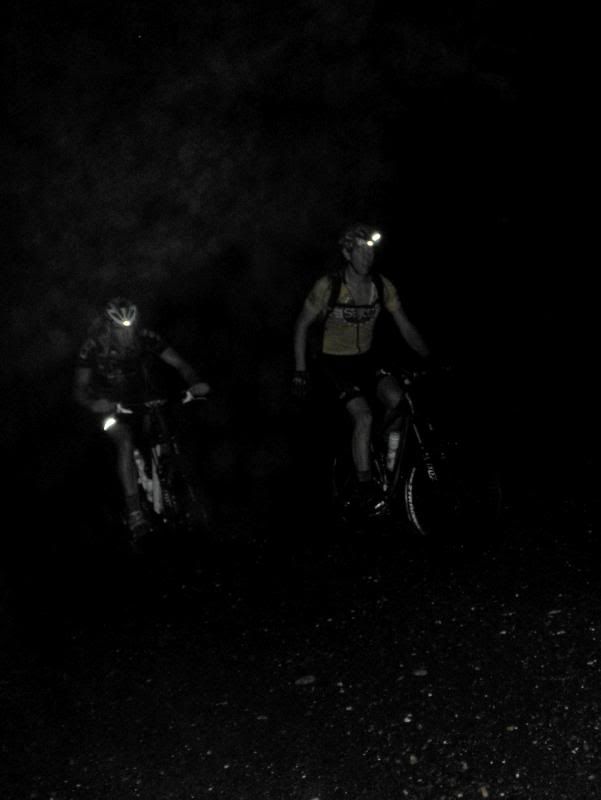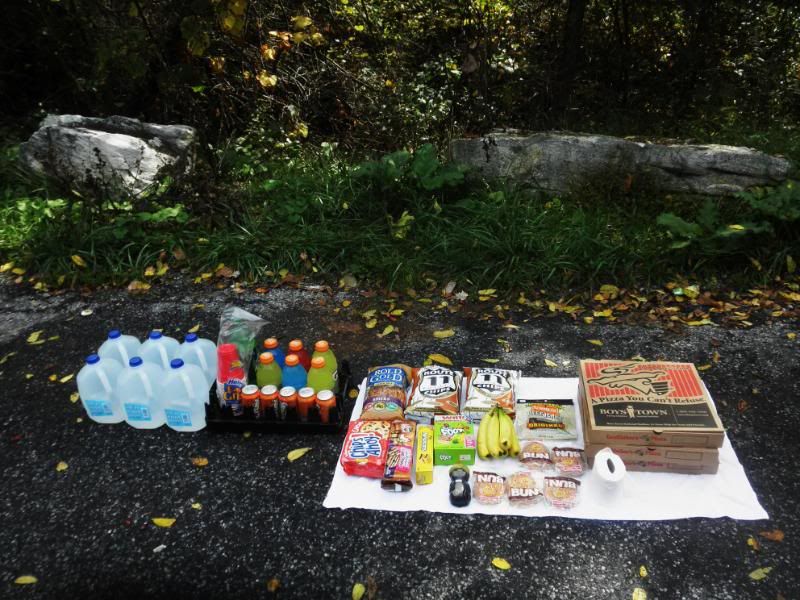 Riding farm roads from town, we climbed up the western slope of Massenutten after being reeled in by one Chris Scott who sneak attacked us with flash lit photo ops in the dark. Topping out on the ridge, the sky was just bright enough for us to extinguish our lights as we rode up to Kaylors Knob. Layers were peeled, calories consumed and we carried on. Chris Scott's freehub on the Mumblefish began slipping as we made our way to Bird Knob and took in the view at the overlook before dropping down some sketchy chutes, cluttered with wet, green rocks. Point and shoot. Feather the brakes and let it roll. Lucky for Chris, Dan Oates was meeting us at Rt211 with some viddles which is also where Chris hopped in a caught a ride back to town. Now we were 4.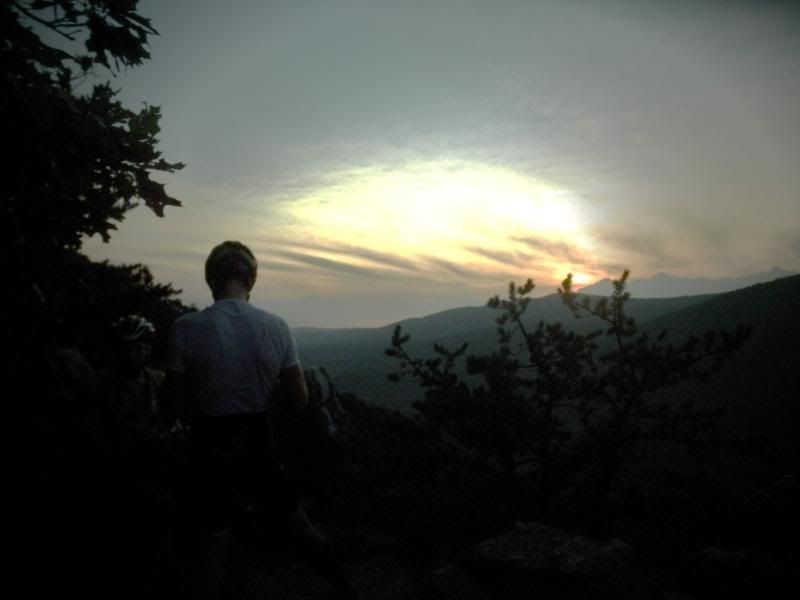 After filling up on pizza, ice cream bars and sodas, it was off to ride the east Ridge. There was discussion of climbing the road to Kennedy Peak, but opted for climb single track via Stephens Trail. The East ridge was a mix of wet and dry rocks, so you had to stay on your toes or end up on the ground. The next 8 hours seemed to were lost in a haze with the 4 of us all having our moments of triumph and weakness. We kept things moving and made it to Buzzards in time to catch the sunset over the West ridge. Back at the car, we discussed how many places have a 14 hour technical ridge ride like this out their doors. Then we realized that most people don't even enjoy a 2 hour ride out there. Not bad for a Wednesday.