Discussion Starter
·
#1
·
So I'm just riding along and I hear the infamous Hadley screech, followed by a cassette that backs up the chain while coasting.
Hoping that it was just something that came loose, I cracked open the hub and found this lovely piece floating around inside.
Yes, the driveside bearing exploded again. I've had this hub for about 7 months now, and just had the bearing replaced two months ago.
Has anyone had any experience with the Enduro bearings? Apparently, they're sealed on both sides instead of just one side like the stock ones.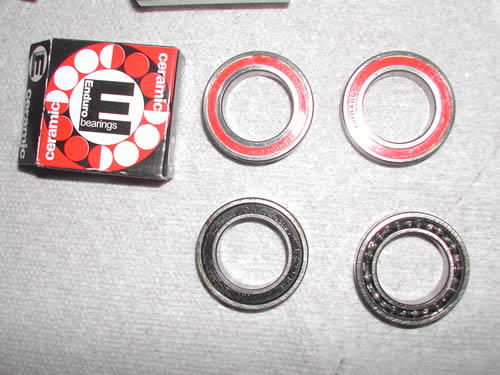 Hopefully the hub will somewhat function again with this broken piece removed - at least until I can get my hands on some new bearings...