Yes, all three. This thread is an experiment as I'm attempting to add titles to my pics while uploading them from Photobucket. I've held off attempting this and just put in a paragraph or two at the beginning then just pics. Here goes. The experiment is if the title I put on the pic in Photobucket will transfer with the pic.
Thunder Valley is a motocross track across from Green Mountain. Today was an AMA National event. I was pretty far away but zoomed in for some action pics (yes, I suck at action pics). As always, Green Mountain was green as heck although today was the first day in months it actually seemed to be drying out.
edit: no transfer of titles so I'll just add them now. Oh, well. Anybody know how to do this?
AMA National event at Thunder Valley across from Green Mountain.
The red arrow marks my destination. Five miles of climbing from this pic to the highest point on Green Mountain.
I talked this young rider into attempting this gnarly climb. "I like climbing" he said. Do you think he made it?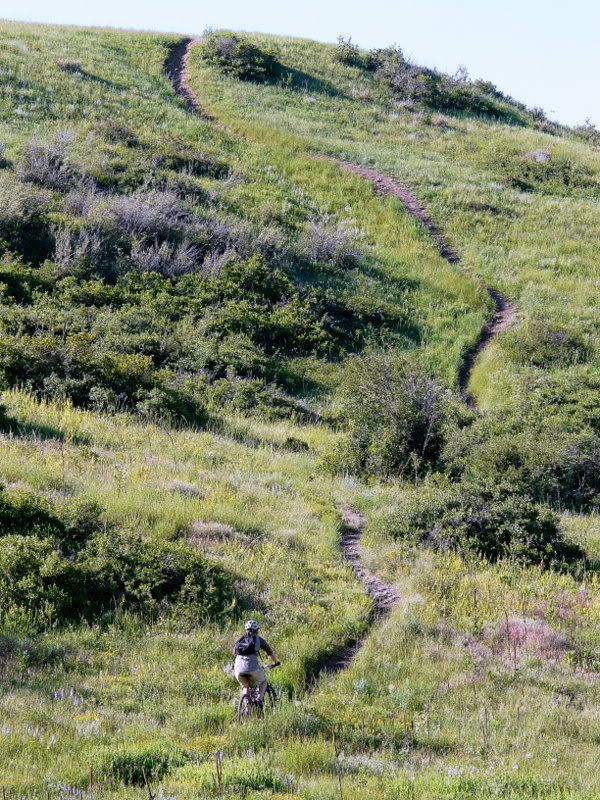 This big dog and his owner were on top (about 6500'). I asked the owner if his dog was part bear. He said Trooper was a long-haired German Shepherd, the gentlest dog he'd ever owned.
By the time I left from up top Trooper had about ten people gathered around him petting up a storm.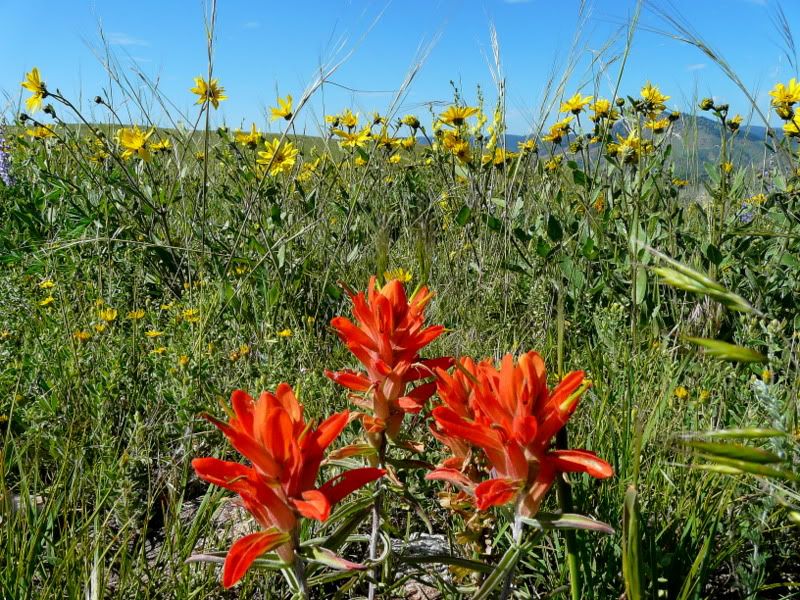 Looking back into the valley that I came up to begin with. The gnarly climb is waaay over there.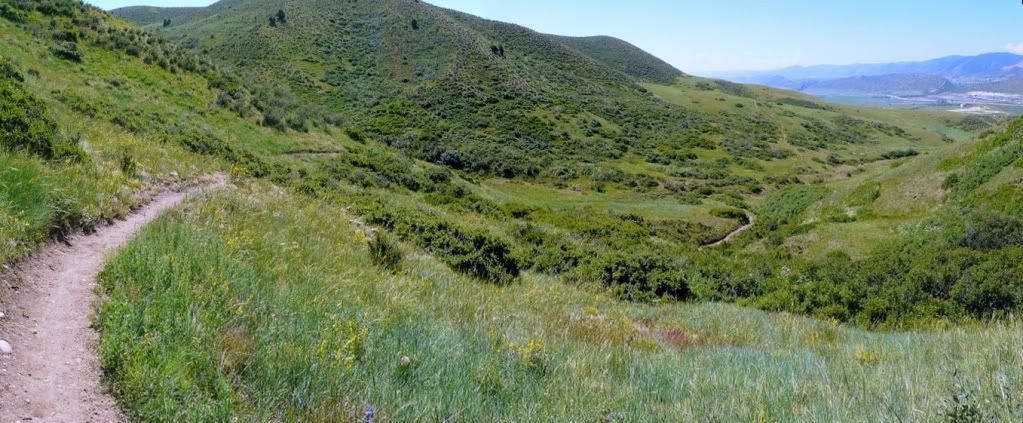 This is looking back over from where the last panorama was taken from the top of the gnarly climb. I waited around a long time for someone to actually make this. Finally I tried it. I surprised myself by getting pretty dam far up but my knees feel like I'm lugging a poor motor in fourth when it should be in first gear. And I was in first gear! Gonna blow out some piston rings or bend a rod if I keep this up (got much farther than the kid though).
Some racers flying side by side. I'm sure these guys were some of the best in the US of A but it wasn't like I was at the track documenting their feats. I was about a 1/2 mile away.