I love my SX Trail but wanted to girlify my babe just a bit.
Last year, I was eyeing up some straitline pink pedals. So an early birthday present to myself was a pair of shiny new pink pedals, and every time I'd look at them my heart skipped a beat
Then my birthday rolled around in May, and my boyfriend surprised me with a bag from Thomas Haas Fine Chocolates. Thinking that it was a box chocolates (not a big fan of chocolate), I opened up the gift graciously and to my surprise … instead of chocolates, I had some pink eye candy in the way of a sparkling straitline bashguard and some super comfy straitline levers.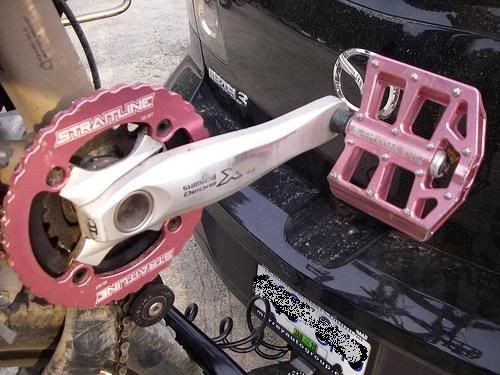 The last piece the resistance appeared at my birthday ugly sweater party, where Matt, owner of North Shore Bike Shop and his wife Helena, gave me a pink straitline stem.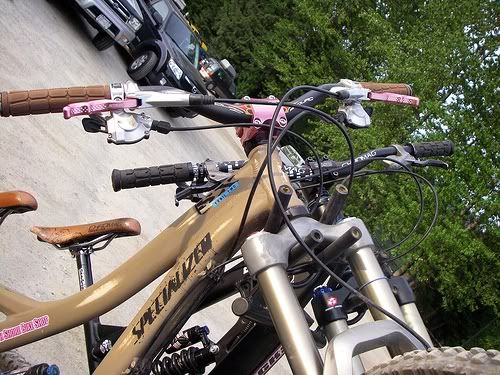 So I'm a pretty happy girl. I can definitely feel the pink power when I ride.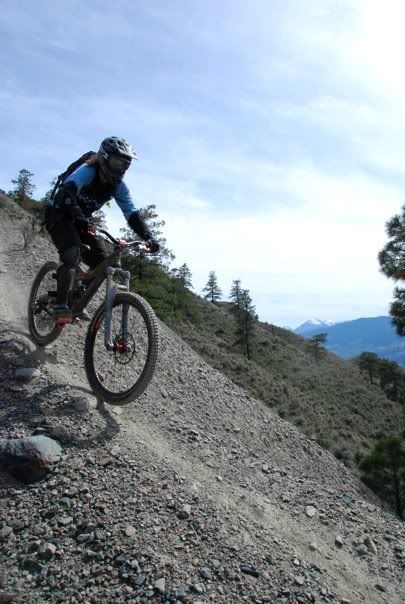 Now it has become pretty obvious, whose bike belongs to who.