Discussion Starter
·
#1
·
It's going to be hot, I say to myself. Do I really want to ride today? Yesterday was a disaster, and who knows what today will bring. My procrastination continues as 7:30 AM approaches. Oh, alright! I get dressed, load the 'bak, and check the Web for today's destination. Hmmm... So much to choose from. Destination acquired!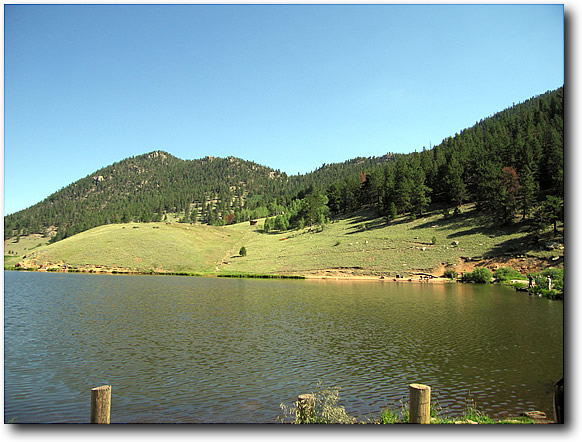 Just 35 minutes from my apartment is Golden Gate State Park. I pull into the visitor center and acquire my state park pass and trail map. I figure out the route I'll take, park the car and head up. Yeah, up again.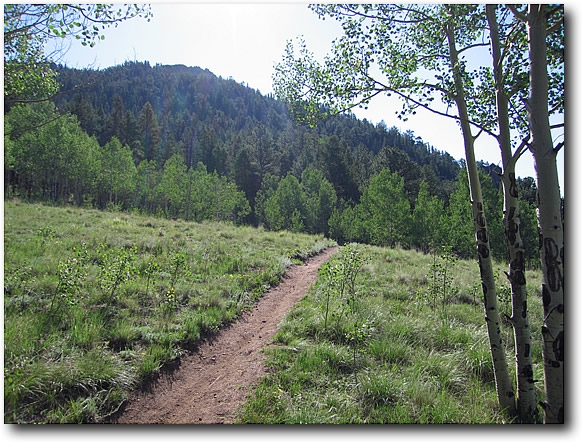 The route was Blue Grouse to Mule Deer to Elk and then back to Mule Deer. Of course I had to idea what to expect or just how much of this was up. None-the-less, the single track at the start was phenomenal.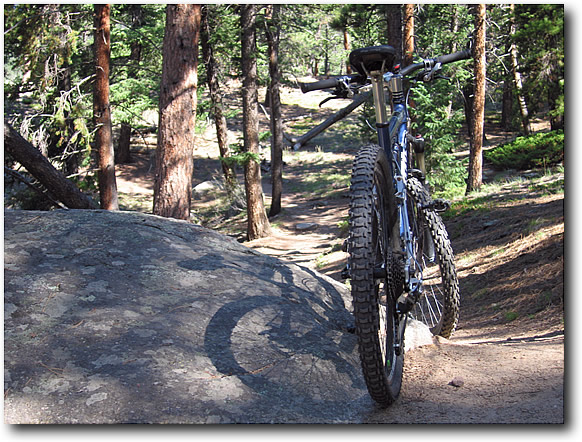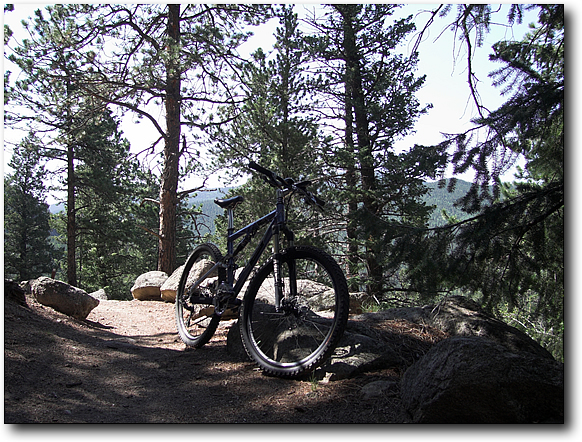 Then Mule Deer gets a little loose.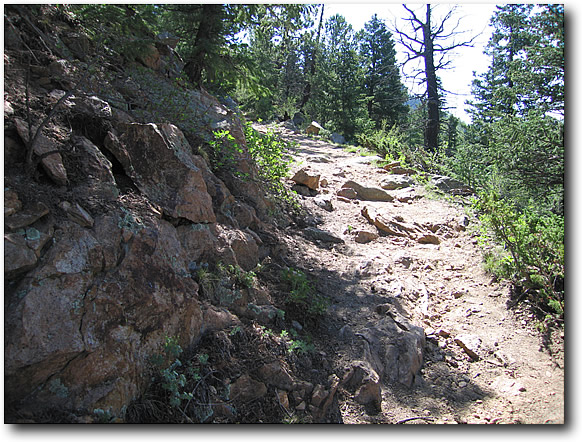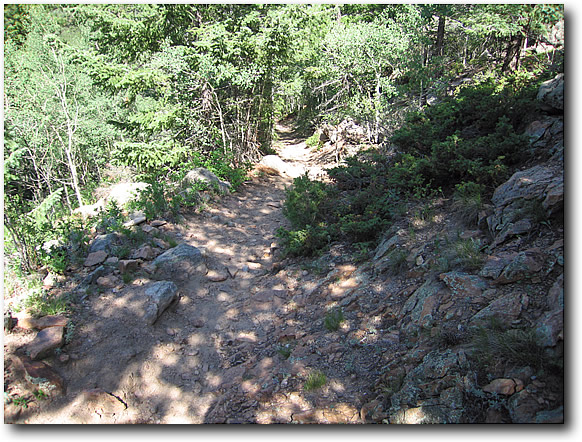 But Elk, oh elk! Pristine meadow single track with flow. Even if it was up hill, it was one of my most enjoyable experiences in Colorado since arriving.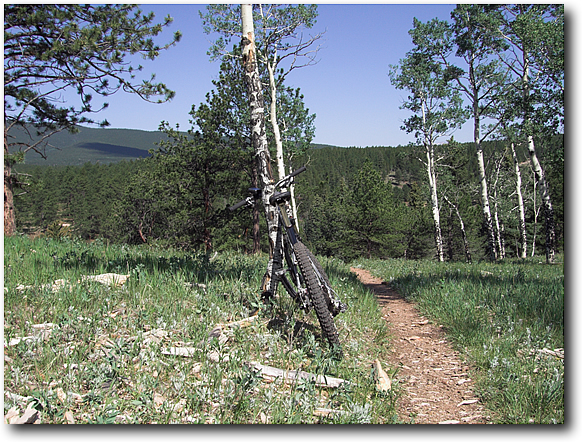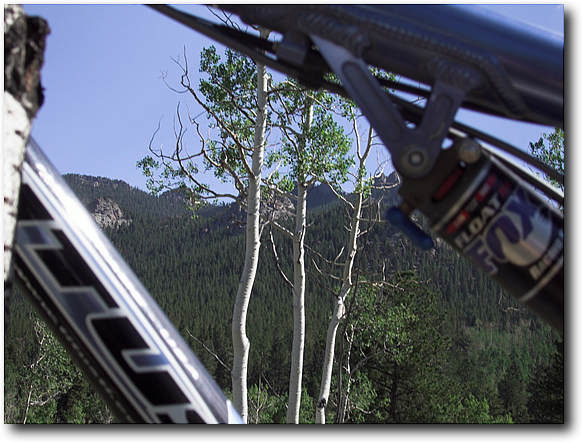 Even some history like this old homestead.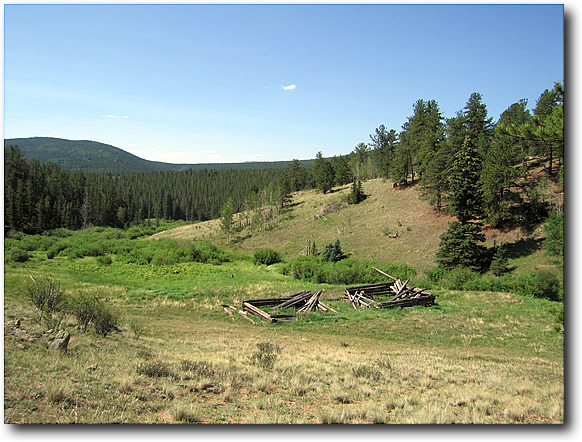 And the climbing singletrack continued. I was hoping this would lead to a great viewing location. I was right!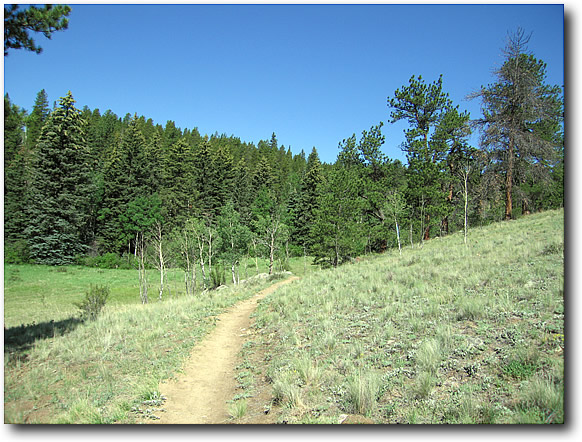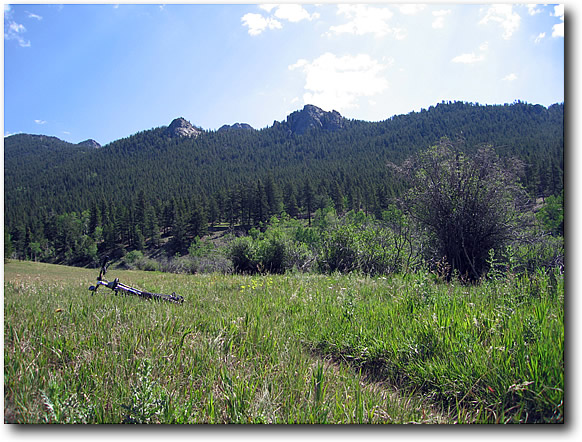 There is something about a trail that's done right. I could have gone for hours on this stuff.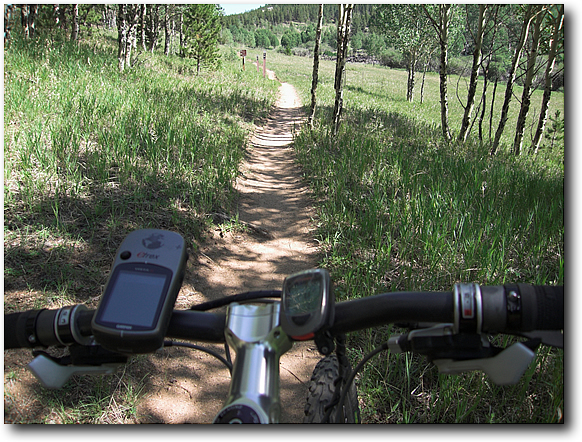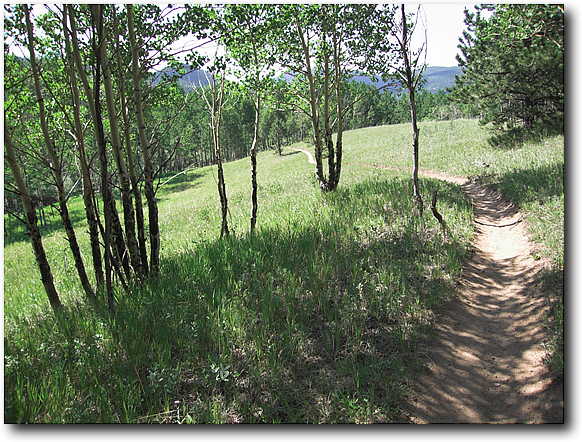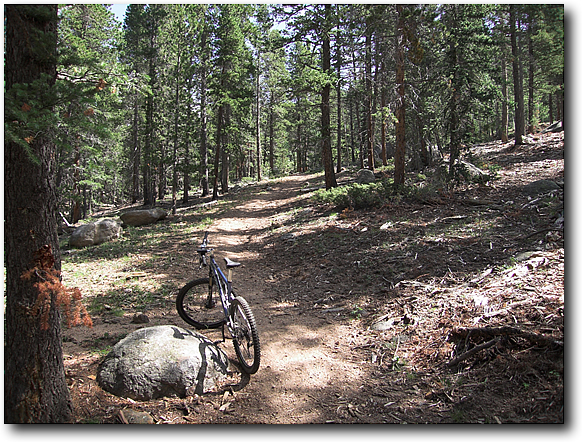 Then the reward for the climb!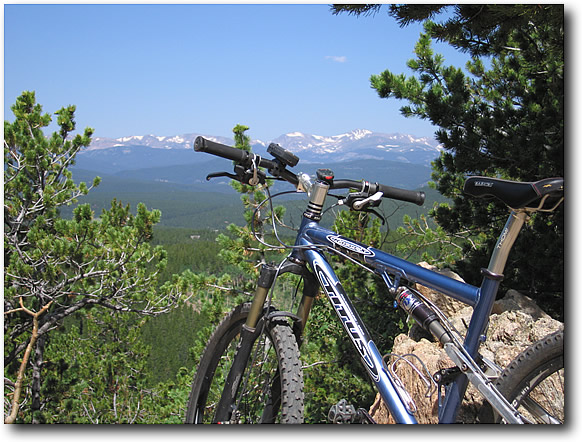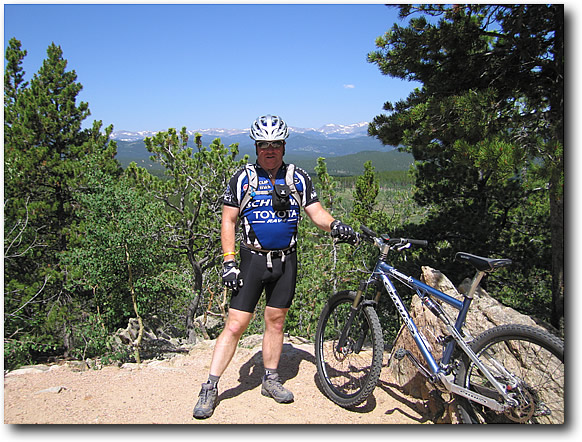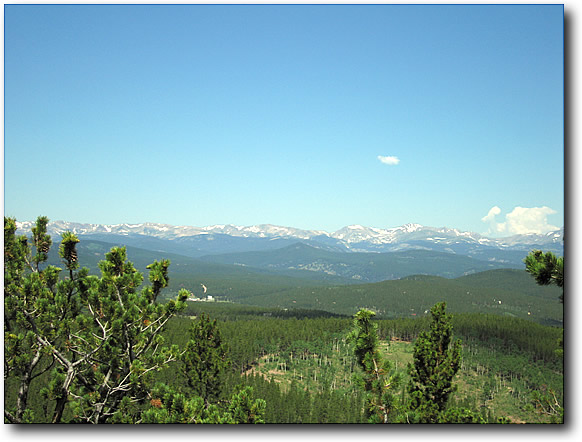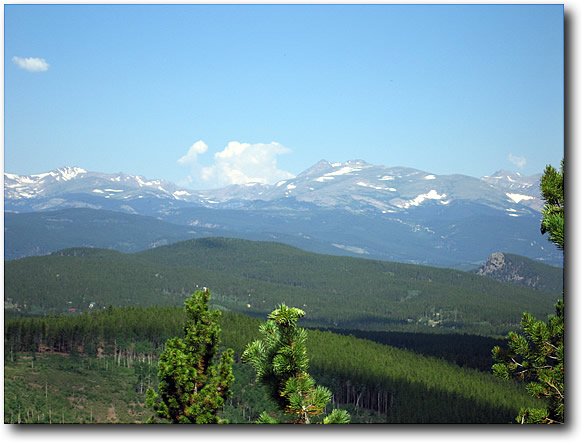 But like all good smooth singletrack, there is an equally diabolical opposite. Low and behold, the Raccoon Trail.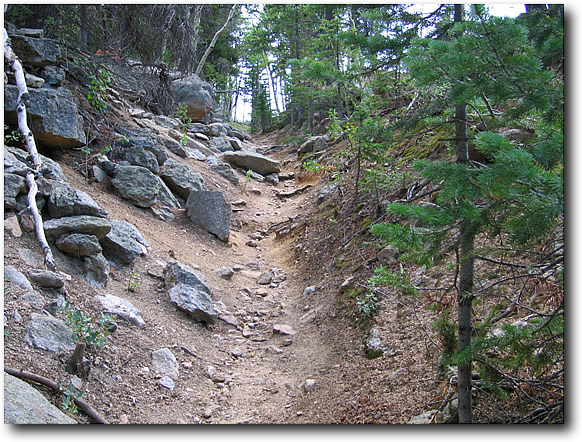 And the equally evil return of Mule Deer.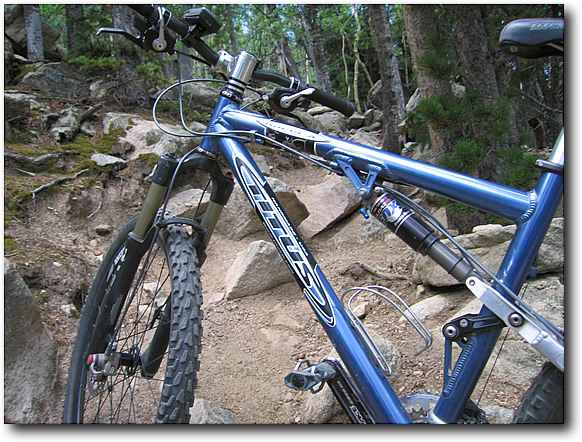 And just when you thought Mule Deer was becoming nice...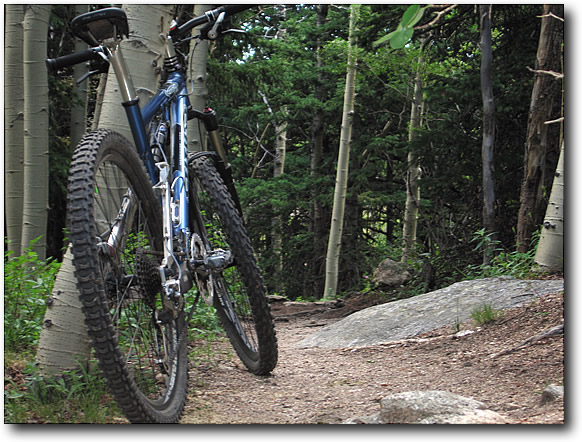 The monster decides to steeply go down and then up more loose rocky (yes, the kind with legs) mess.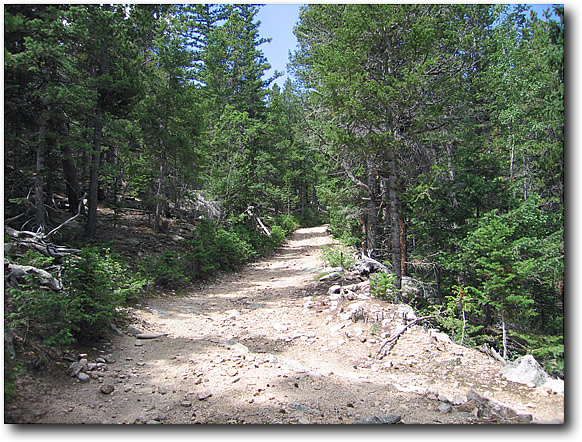 Finally, Mule Deer settles down and takes me to a little bit of heaven.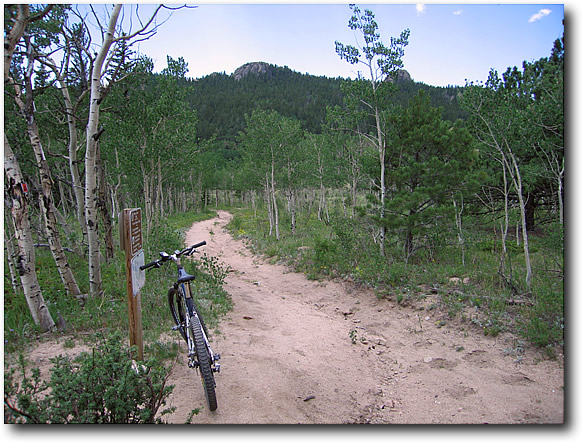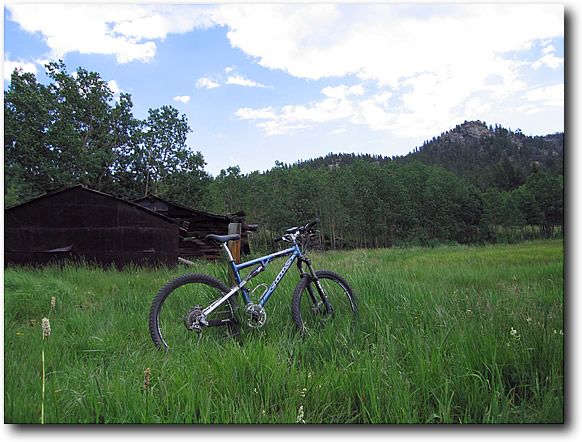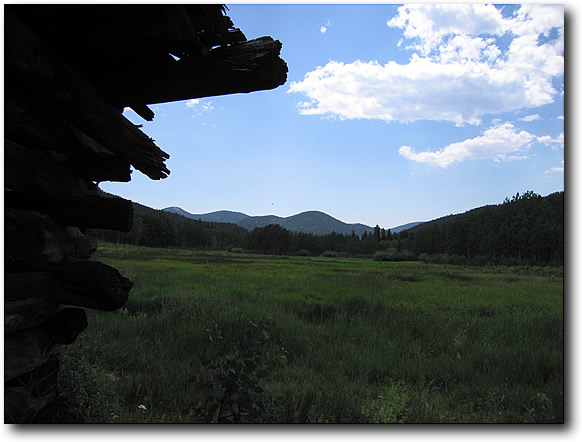 From there is was a fast semi-rocky decent on Mule Deer and back to Blue Grouse. Definitely one of my most enjoyable rides so far. There is a whole other side of this park that I'll try in the near future.
GPS stuff: