·
No good in rock gardens..
Discussion Starter
·
#1
·
I've wanted to try some white tyres since the Panaracer Magics appeared in white in the 90's but they are either very rare or expensive or both.
I got these for a pittance from on-one in the UK, basically to get my spend on a new helmet up enough to get free postage.
Three folding Saguaro 2.0's for $50AUD delivered.
I would have gone for the 2.2TNT model but the stories of hellishly tight beads put me off and my DT rims are already tight.
My previous exposure to Geax tyres suggested they would be either pretty accurately sized or a tad large.
Initially mounted up they were around 1.9" but appear to have stretched a little. I'll remeasure them after a few rides. ATM they are running tubes but I may gorilla tape ghetto them and use some Stan's if it's compatible. The bead is tighter than my usual Maxxis Ardent / Ikon combo.
I took them for a quick ride yesterday on mixed terrain, starting off on the road, then the usual mix of baked clay, loose loamy topcoat and rocky singletrack, playing with pressure as I went. The ride isn't as plush as my 2.25 Ardent / 2.2 Ikon combo as expected but they do add that racier, sharp steering feel that grippy, narrower tyres can give in the right terrain.
Very quiet on the bitumen and baked clay and pedal easily. Although initially they do look round, there is a definite sharp edge there and I didn't experience any of that indistinct "no edge" round tyre feel.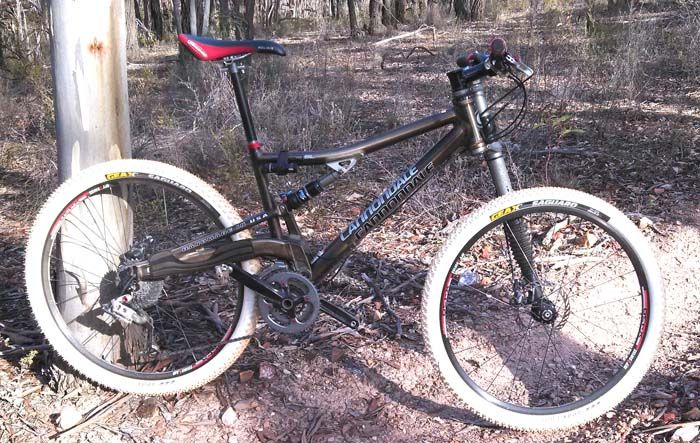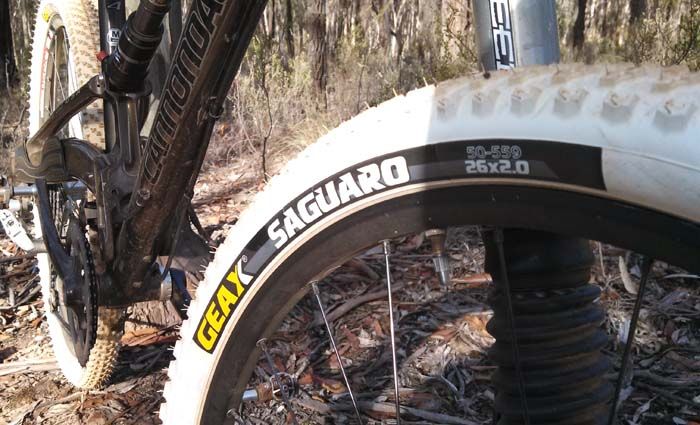 Quite whiskery when new...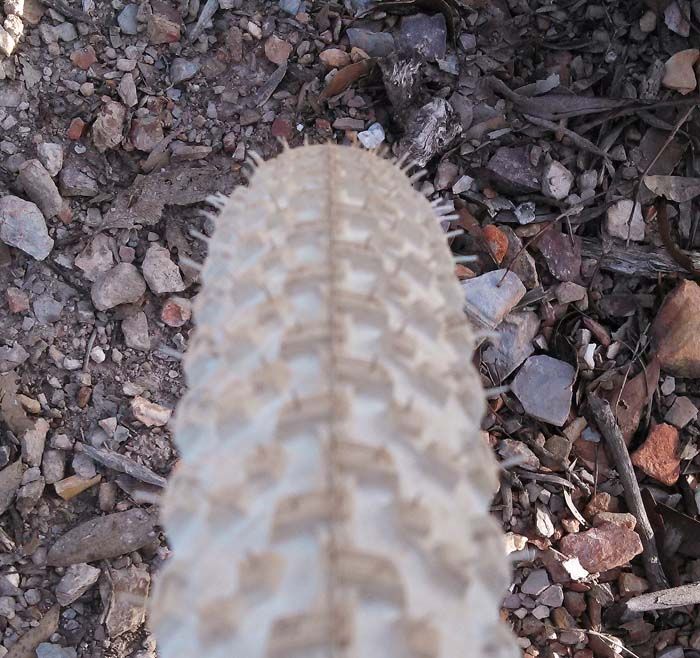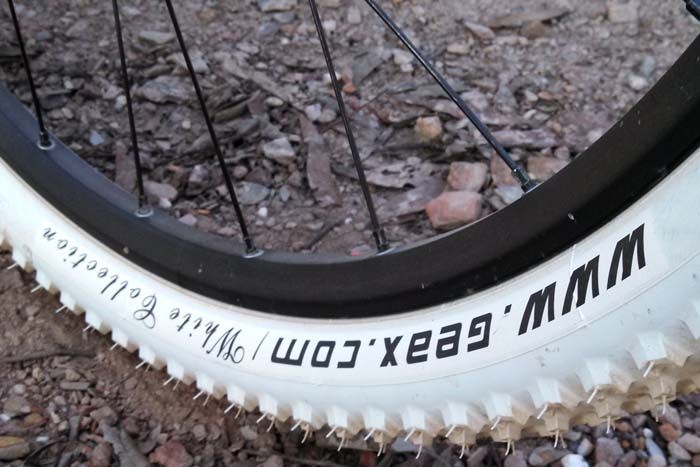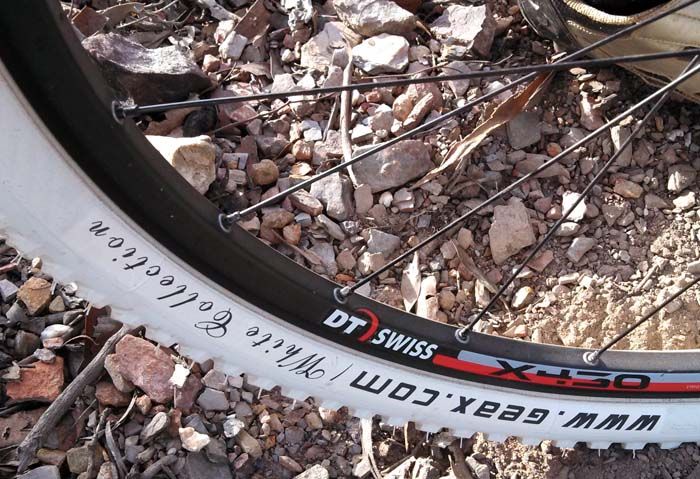 I like them based on my initial spin and I think they will work OK hereabouts in all but gluggy conditions - whereupon i stay home anyway... :blush:
One thing I did notice was small stones being grabbed and flung, one marble sized rock that shot out from under my back tyre like a bullet, and also unmissable was the billiard ball sized chunk of quartz flung into my left shin....