Discussion Starter
·
#1
·
As a follow-up to the Thursday Slatyfork ride post, here's a ride report on Friday's adventure.
Gathering up the goods at the overlook on Scenic Highway 150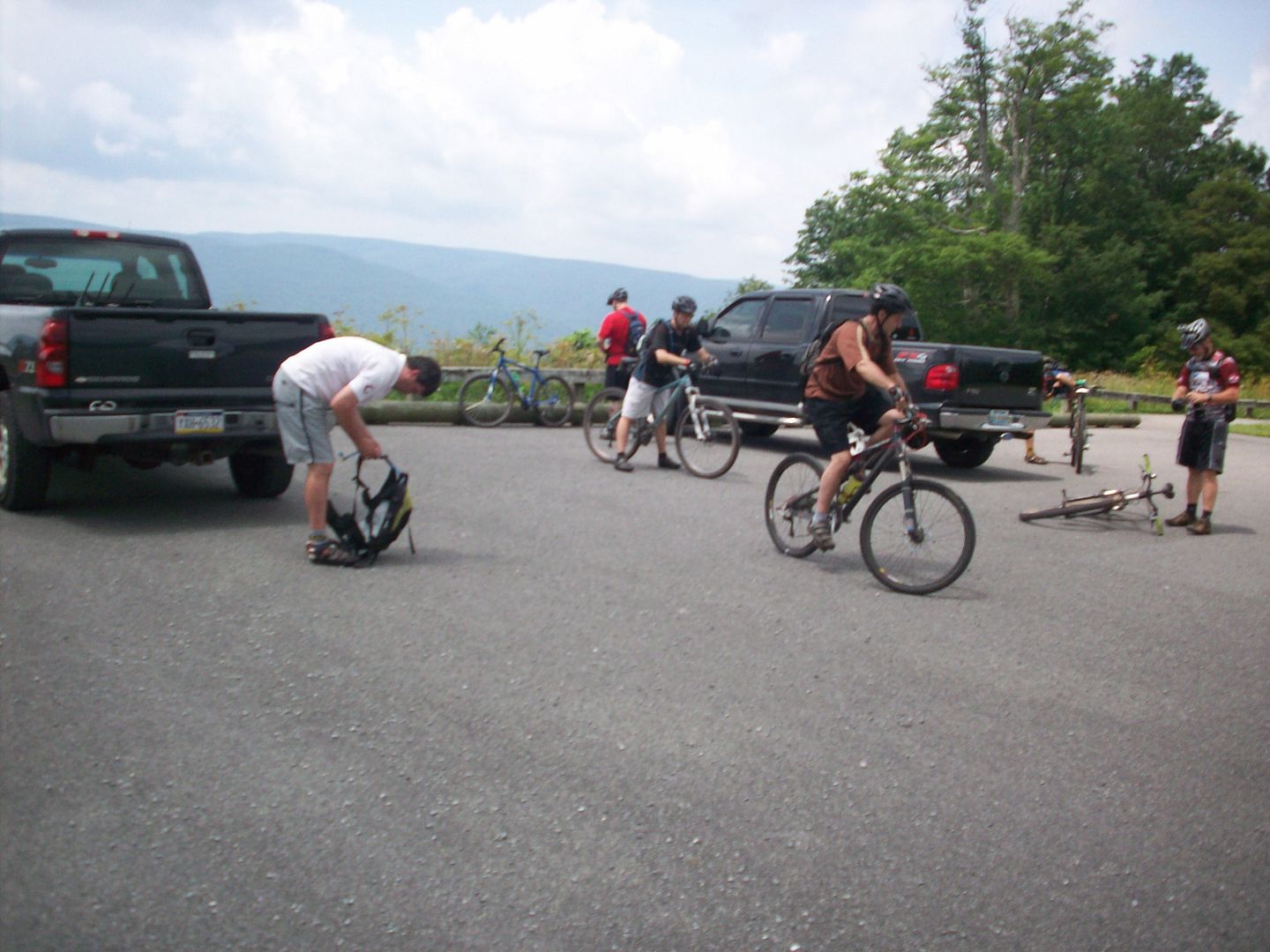 Into the woods on Gauley Mountain Trail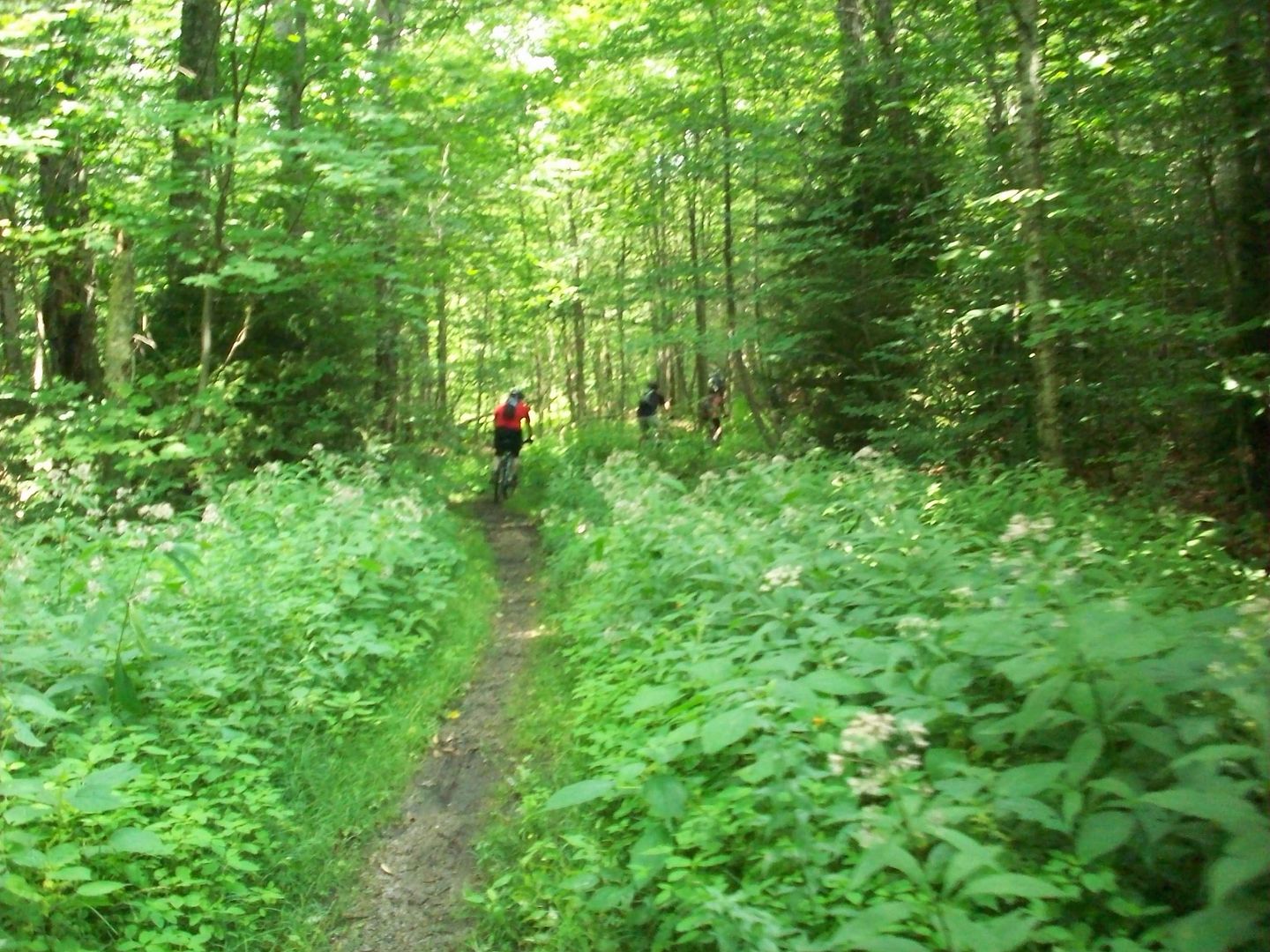 First break at the top of Red Run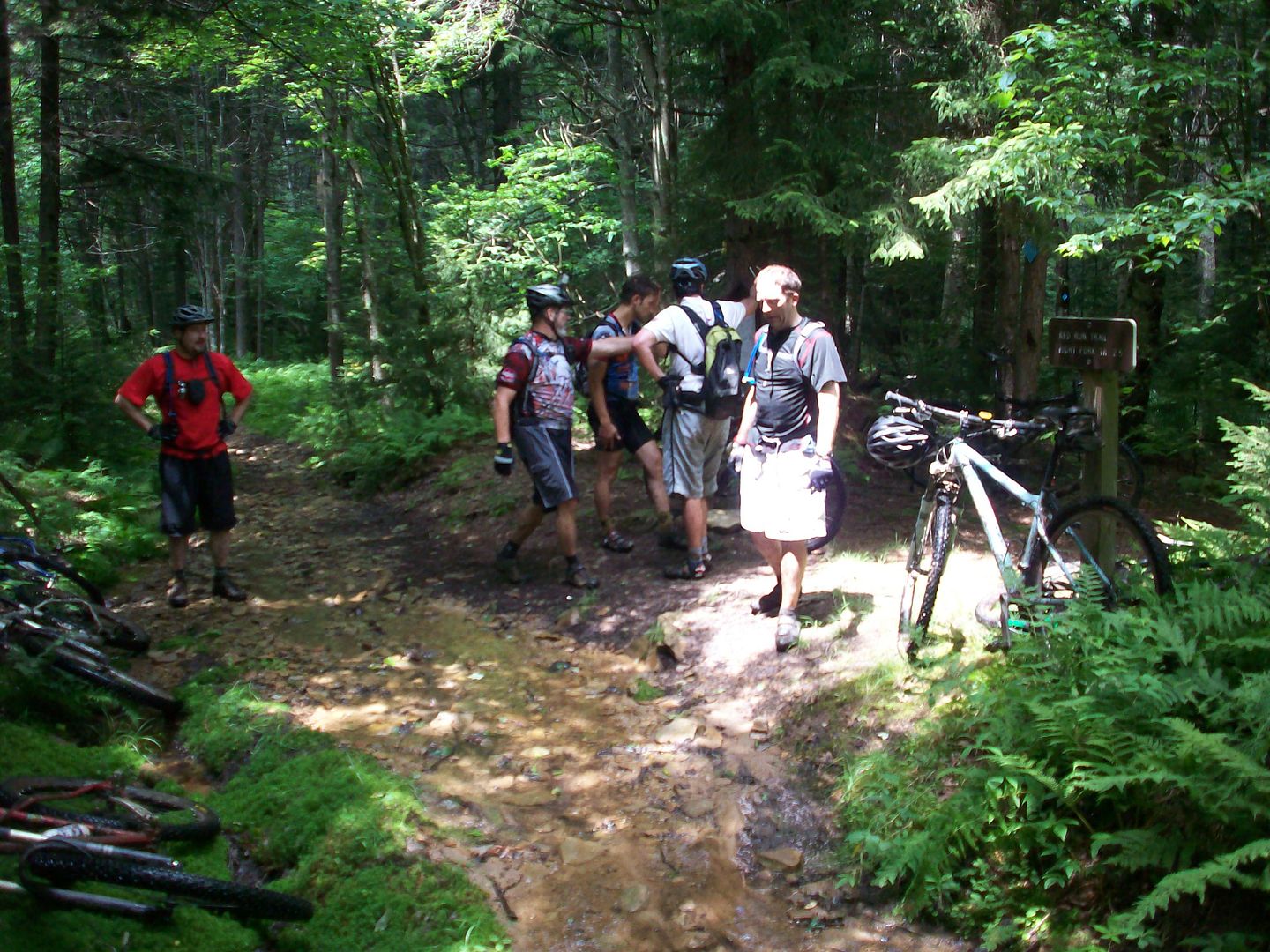 At least one clown in this picture, left to right Hecklerboy, CCR, and Outdoornut
Another dry stretch of Gauley Mountain trail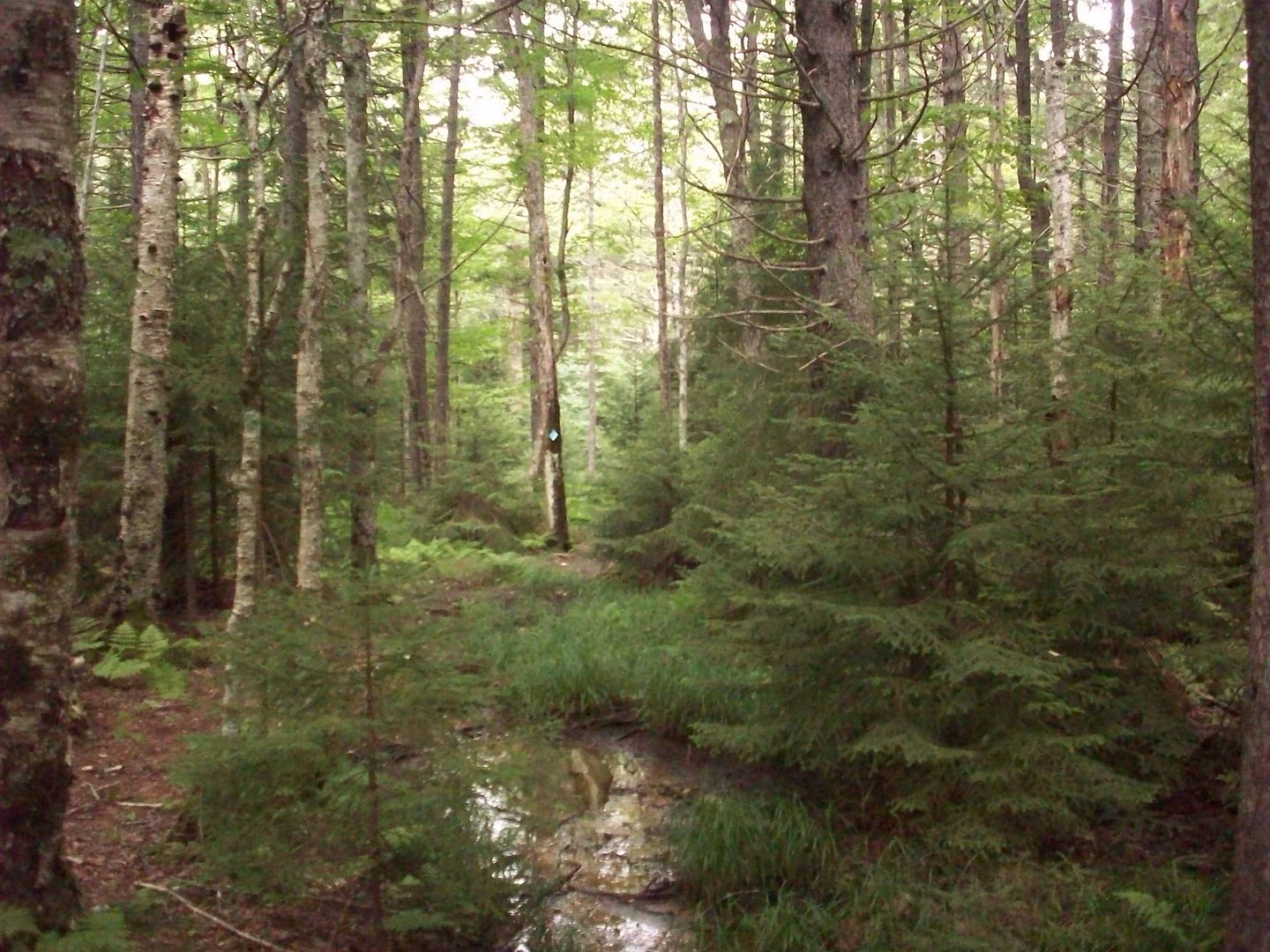 Onto Bear Pen trail, my personal favorite (along with Kennison Mountain)
Some really tight spots along Bear Pen makes rock navigation tricky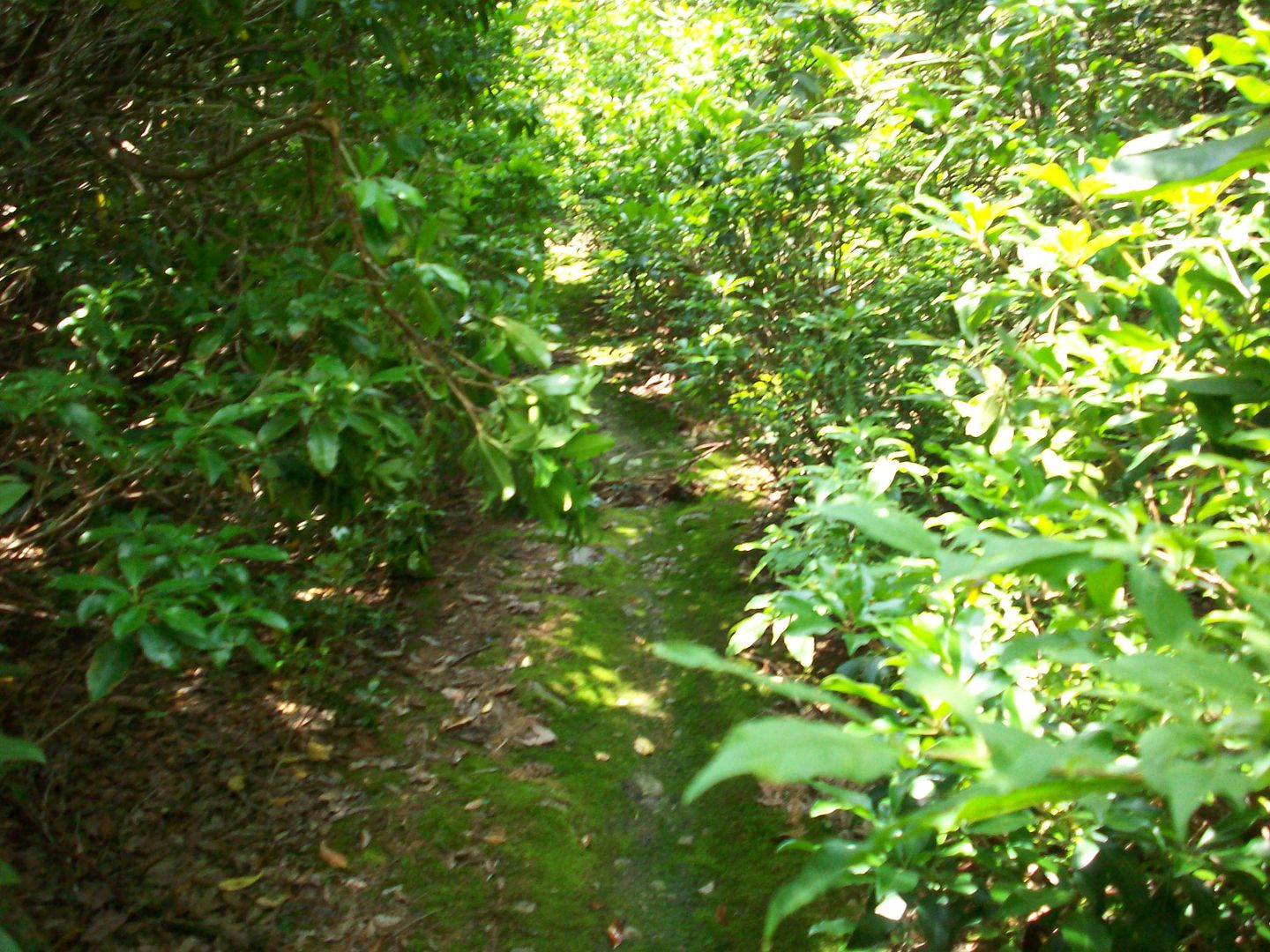 The Bear Pen climb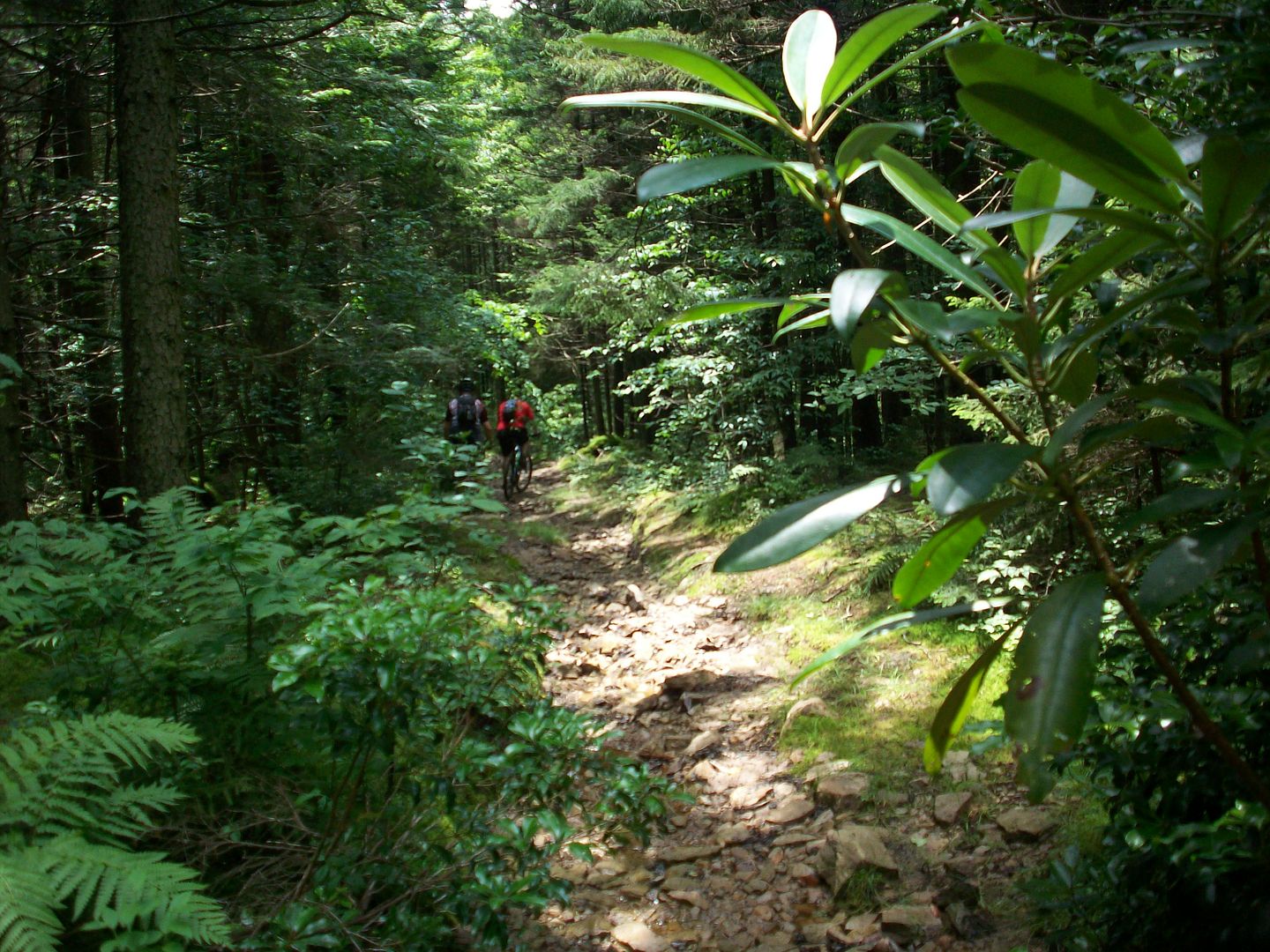 Hecklerboy (on his non-Heckler steed) can still ride the rocks
Outdoornut carving his way through Bear pen
Davis at a creek crossing
Most of us did not make it across that one dry.
Deep dark forest near the top of Boundary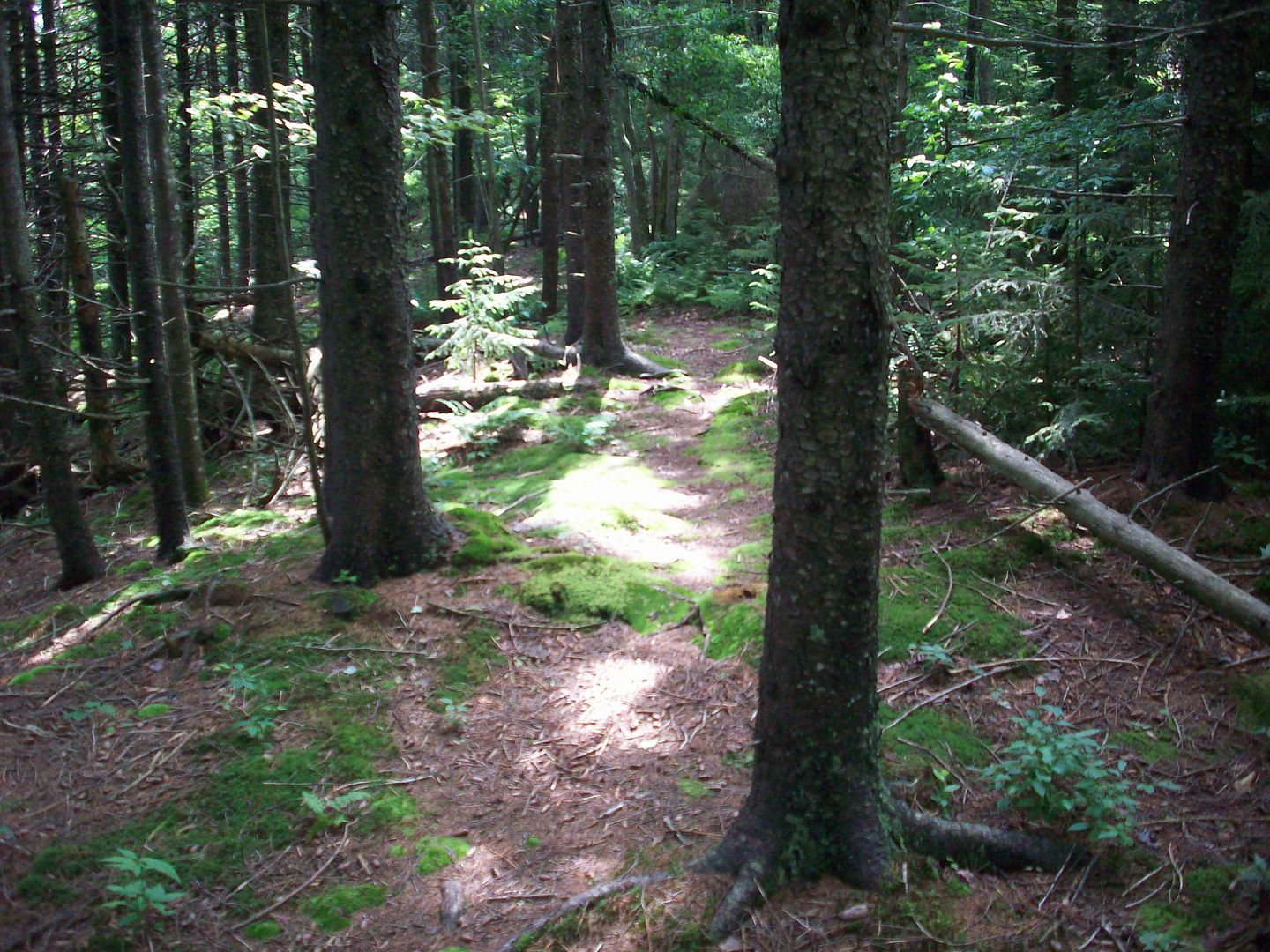 Davis at the top of Boundary
CaptPhun taking a break at the Boundary overlook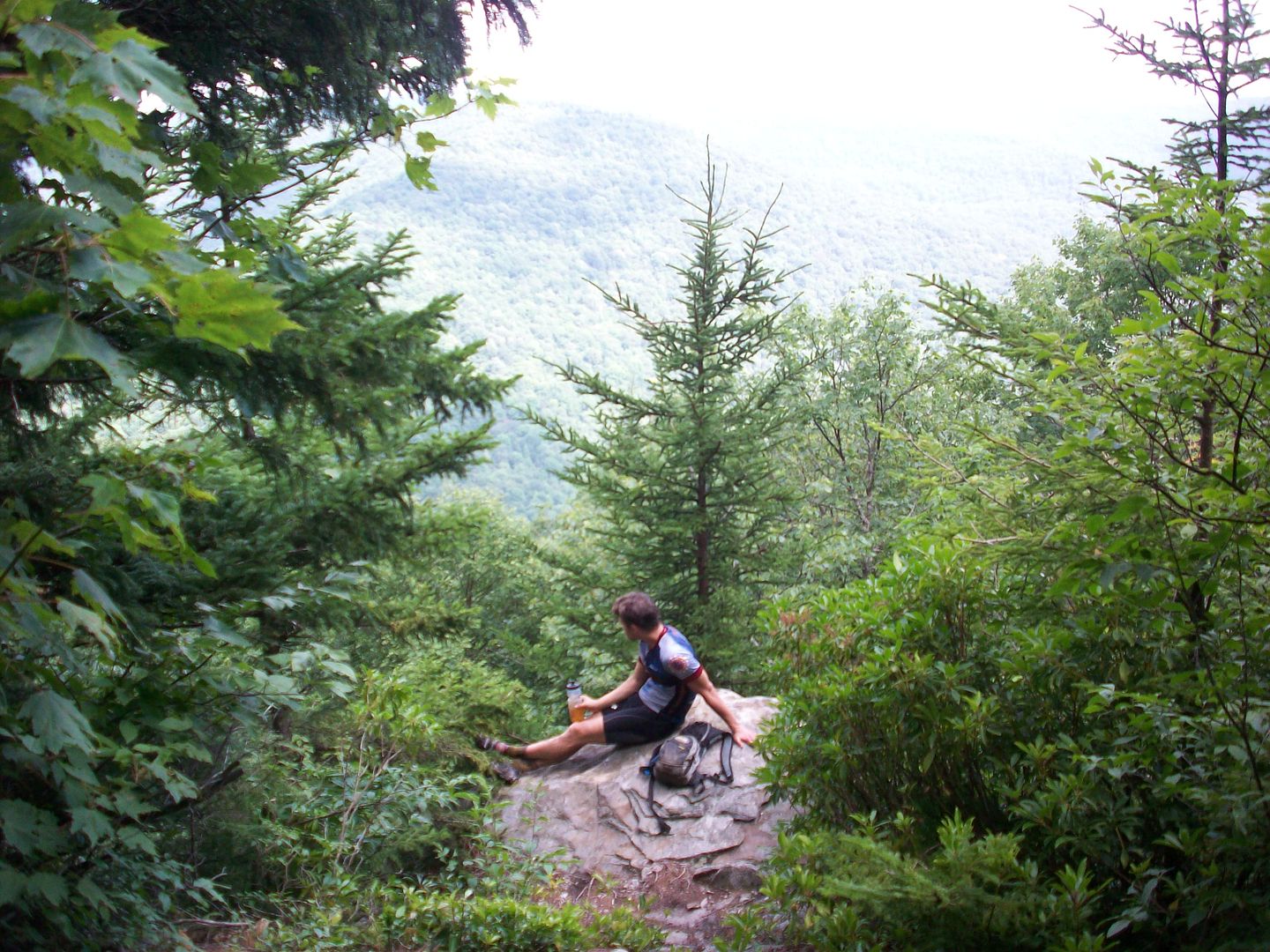 Taking a break before tackling Turkey Point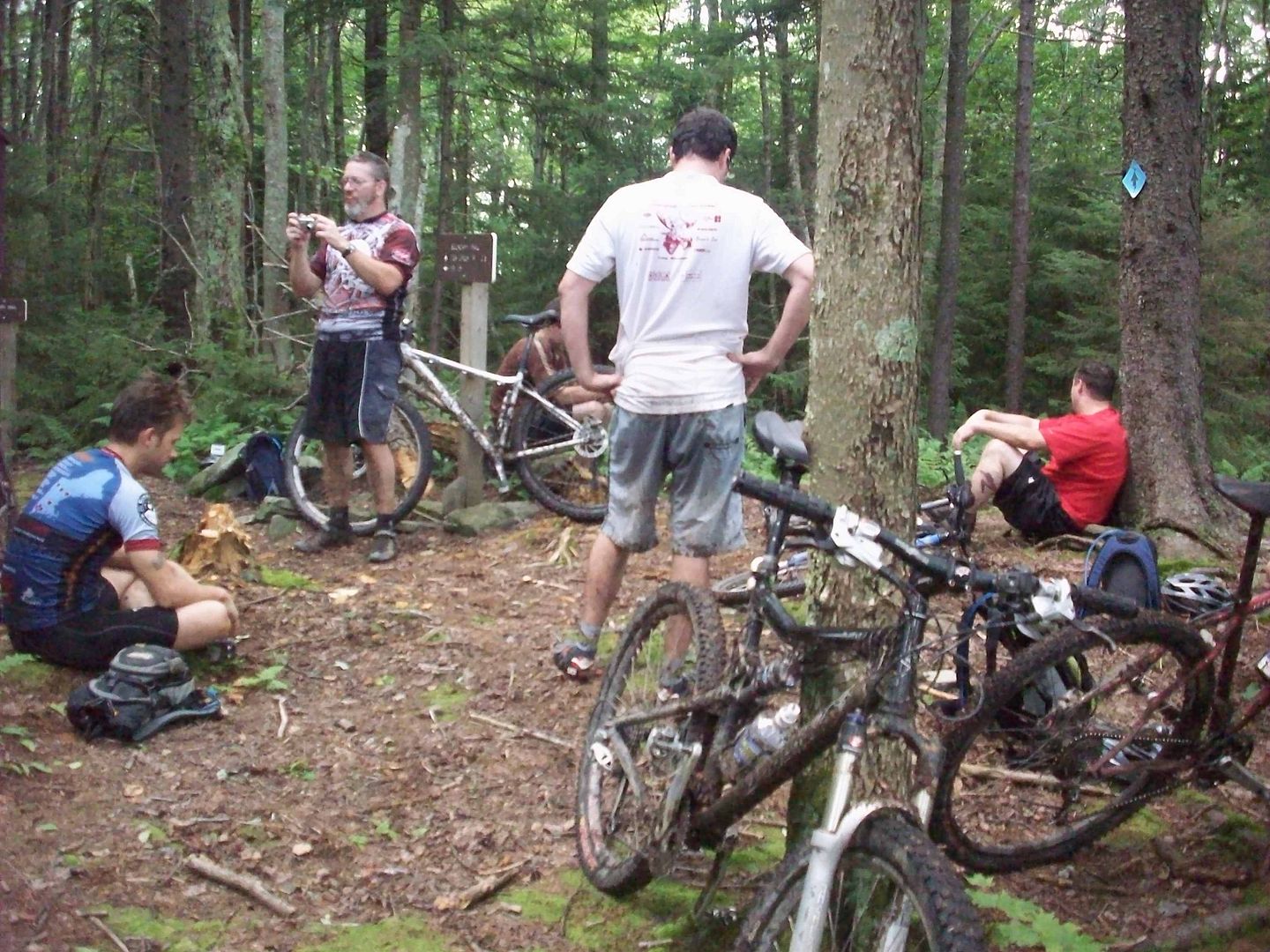 Closing in on camp
The carnage began up here. There were several crashes on this rocky ridgetop on Turkey Point. I walked the 1/8 of a mile or so rock garden.
This was a brutal trail. At the very top was a really cool stretch of spruce forest with fun switchbacks and multiple lines. Then the rock garden. Then it got steep and wet.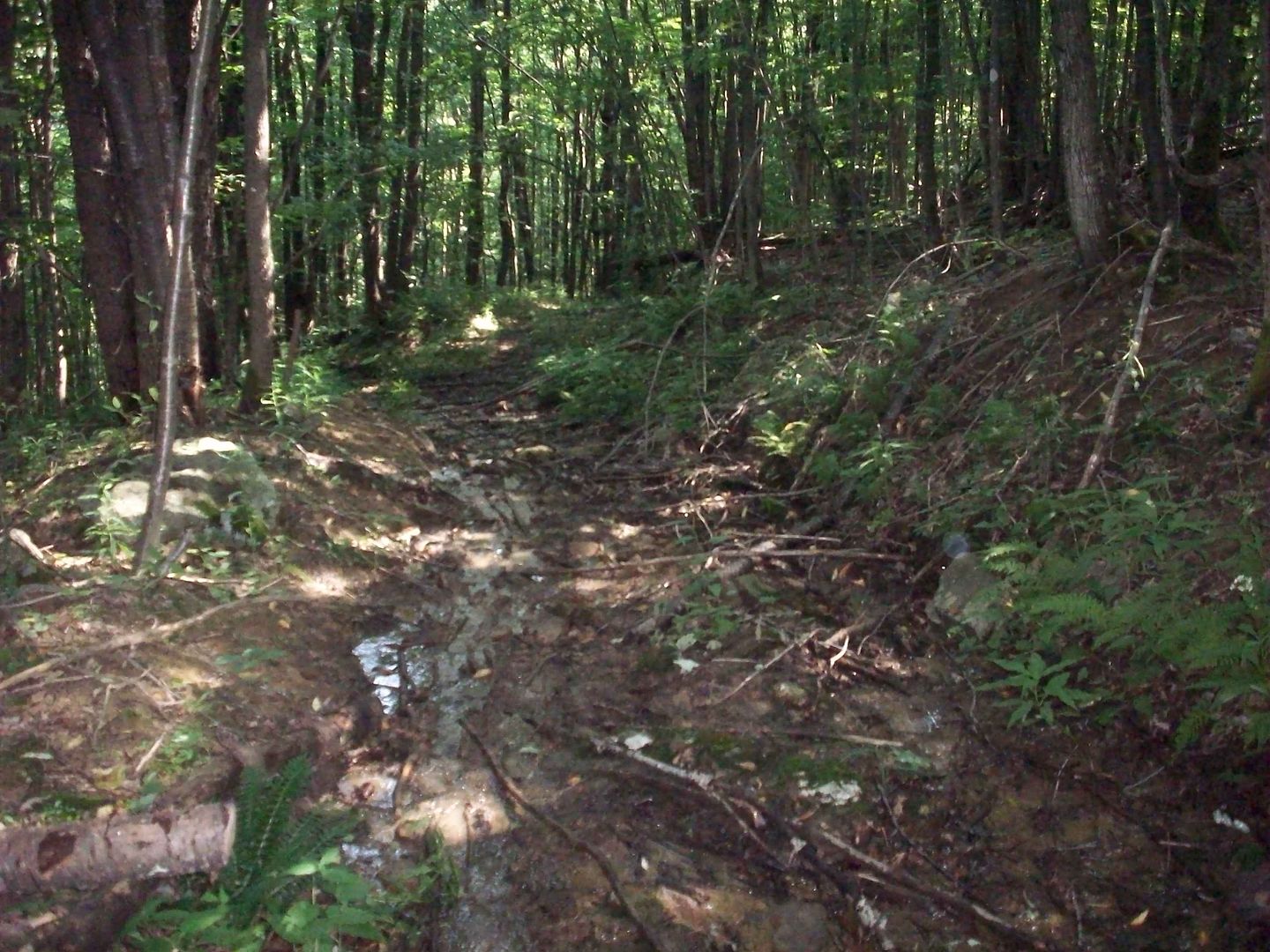 That's were the fun ended for me. As the saying goes, it's steeper than it looks in the picture (below) - and it really is. I took a bad line and ended up on the left side of that log lying parallel to and in the trail. I immediately realized I screwed up and the last thing I remember was tapping the brakes trying to stop. I had no idea my Blur could fly so well upside down. Unfortunately, the rider did not fare as well as the bike. I came down hard on my left hand and rib cage. Thankfully Hecklerboy and ODN heard my yells and waited. After a bone check, I was able to limp out of the woods on the last mile or so of the ride.
Any of you other Shuffle hosers got any pics, feel free to post em here or on a new thread. Like to see what you got.