Discussion Starter
·
#1
·
The Sha sowed a seed since he has puled the pin ! and decided to go the sell route I have too many bikes
And I have now totally striped my baby down to pure nakid bliss ready to be shipped around the globe!
And I want a RFX front Tri to keep the last of the Mohicans alive and kicking for longer!
And maybe with the sex on toast dwl spots I see there might be one in the distant fuchur!
plus I want to develop the SSS/SS RFX further and maybe have an old school std backup alongside the SSS.
I have everything already spare basically, I just want to upgrade my rockers in time and my shocks to some Avy's and maybe some Roco TST airs as a light weight SS DS option!
With that in mind, I'm after a Medium RFX/Pack/ between Pack era' up to 08s if 07/08s then Med or large! Ideally I'd like a powder coated frame if possible at all pse, hope thats not too picky!
If interested PM and I have some unique idea's about how we can make the world small:thumbsup:
I'm in no rush, I'm also not able to make big mistakes I can ship to you in confidence and trust Homie's no issues!
My 5Spot
06 medium ano Black [23" ETT] 5Spot With Chirs King std head set
HS with top cap dust cap, CR race etc,
Pics below,
In great contd lady owner LOL rarey used never jumped or raced lol, well untrue but ya know I look after my gear!
Drive side sticker is a little peeled in places its cosmetic so a new sticker and its like new as the left hand one is!
I'd give it a solid 8/10 over all if not 8.5 if biased but i'm being hard nosed to be fair!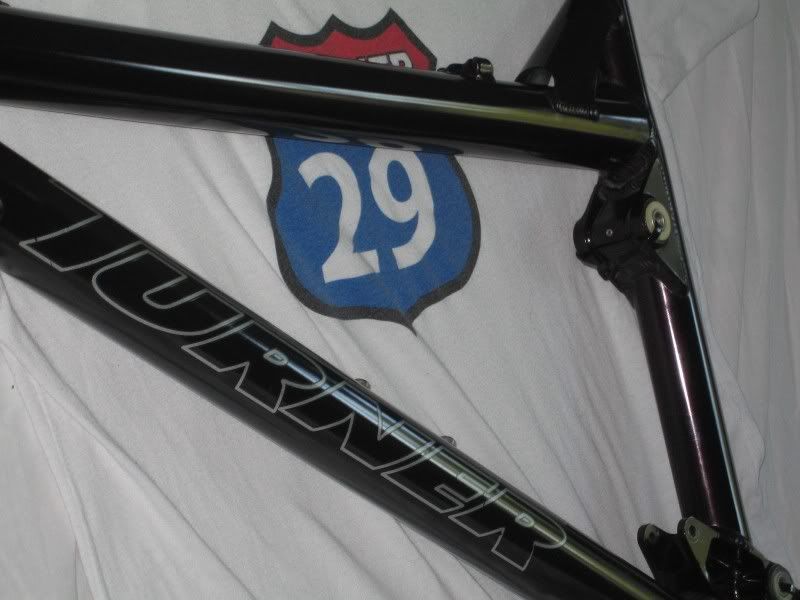 ps I hope this is not considered spam it just crossed my mind