Discussion Starter
·
#1
·
Recently built my 1st wheelset with parts from noblwheels.com and the co-owner Trevor's, incredible help.
Beautiful and light carbon hoops BUT when I put them on the bike, looks like the frame is tweaked. Since its a HT, this should be easy to figger out so I'm looking for your PERSONAL experience with this.
With the thru-axle seated nicely into the dropouts and the distance equal at the chainstays (as measured from tire to chainstay), the distance is off 1/4" at the seat stays, the left being a larger gap. I'm measuring stay-to-tire since the tires are even all the way around the nearly perfectly true rims.
So since this bike has a rather "special" chain adjustment system, thought maybe someone with this bike might have an idea of a weak point to check for. I do not jump this or abuse it, it is for building strength and endurance.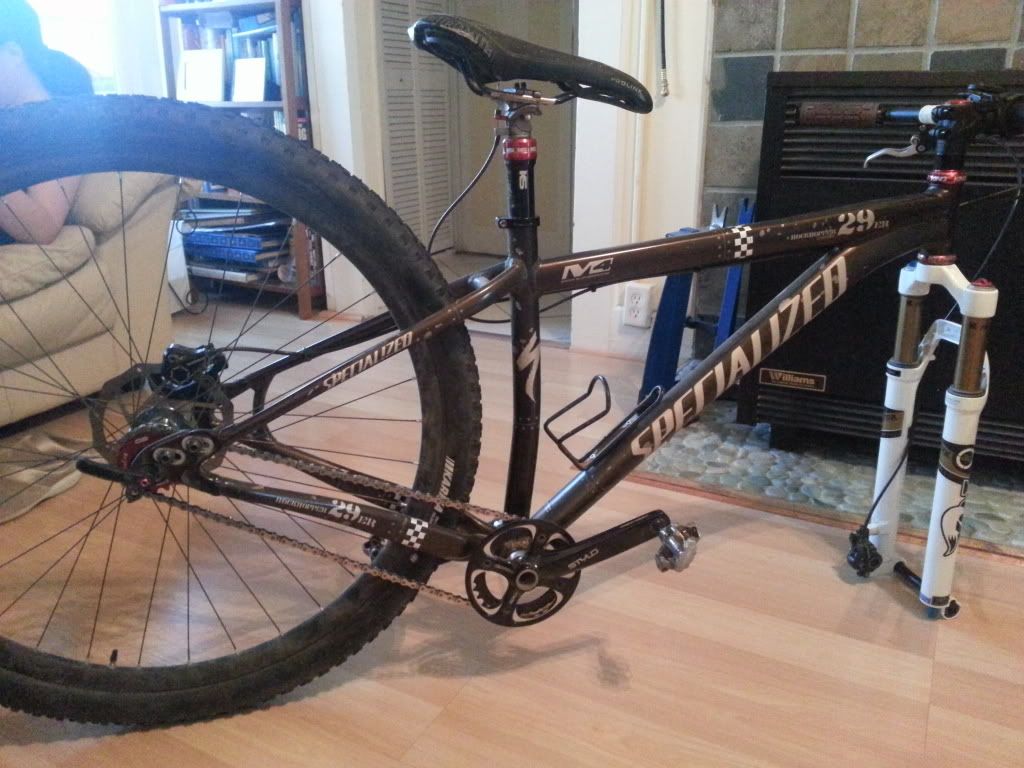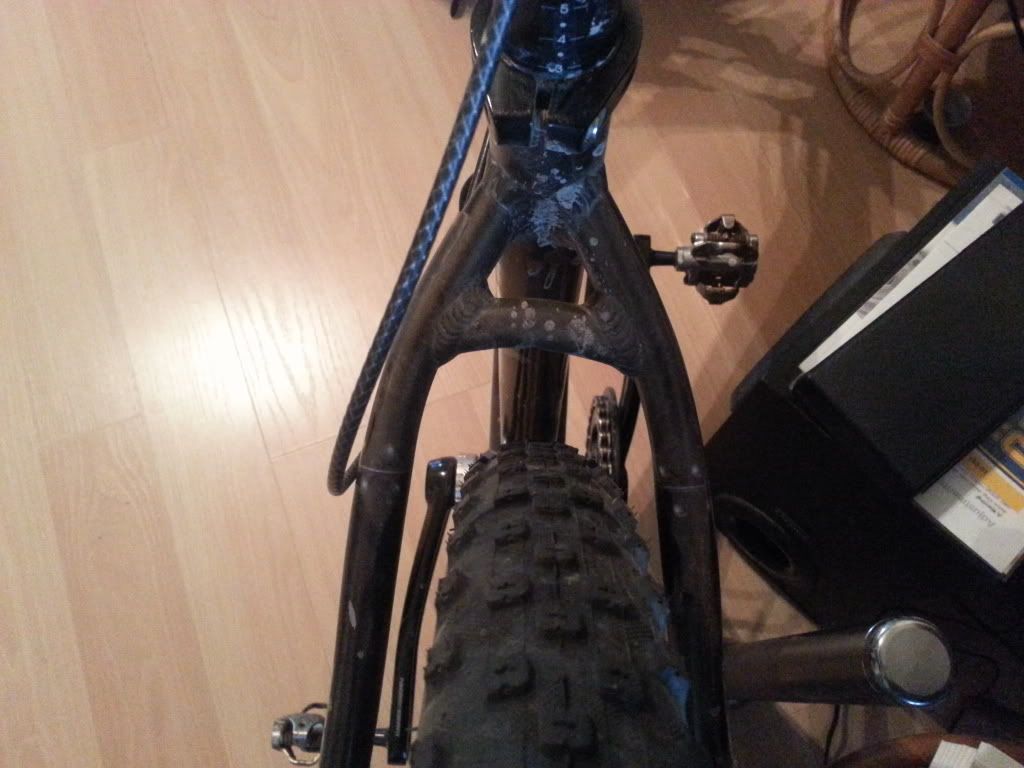 My mechanic:
no, she's not accepting new clients just now