Discussion Starter
·
#1
·
120F Fox Fork on 2009 Giant Trance x.
I bought this bike new and after 6 months of riding I started having this leaking problem with the fork. Brought it into the LBS where I purchased the bike, I was told it was the seals and the waranty was out after 3 months, yeah that sucks only 3 months warranty! They never inspected the fork, they just said it was the seals.
That same LBS suggested I use the Enduro seals when I rebuild the fork, they were better. I bought the seals as you see, installed them, and after 4-5 rides the fork started to leak AGAIN!
I have another bike with almost the same fork its a 140 float RLC and i have absolutly no problems with that fork ever, never had to rebuild it, it performs just fine.
I need some suggestions or input on pinpointing this particular problem.
230lb
6'5''
Fork pressure 110-115psi
22'' frame
26'' wheels
Riding style is tuff XC
I took some photos of the fork and problem, Ill rebuild it with photos posted in this thread if I can get some help on determining the promlem and how to fix this issue.
The fork apparently failed today and caused my brother riding behind me to Indo over the bike while on a slight descend.
Thanks Guys.
THE BIKE
THE FORK
THE PROBLEM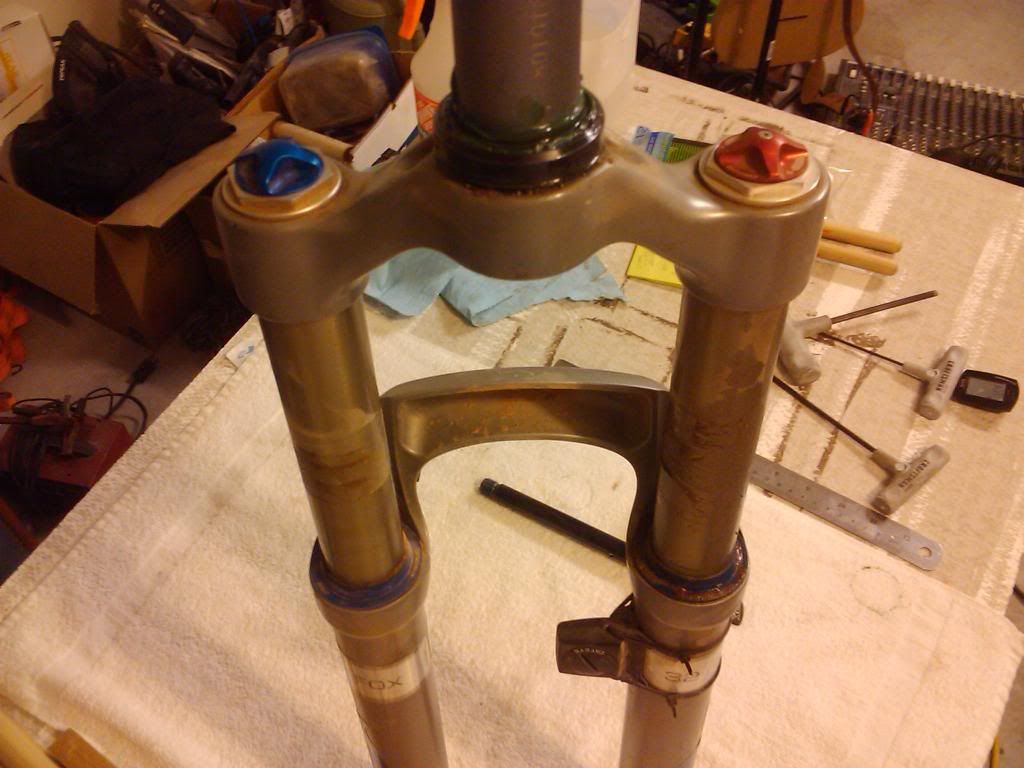 THE PROBLEM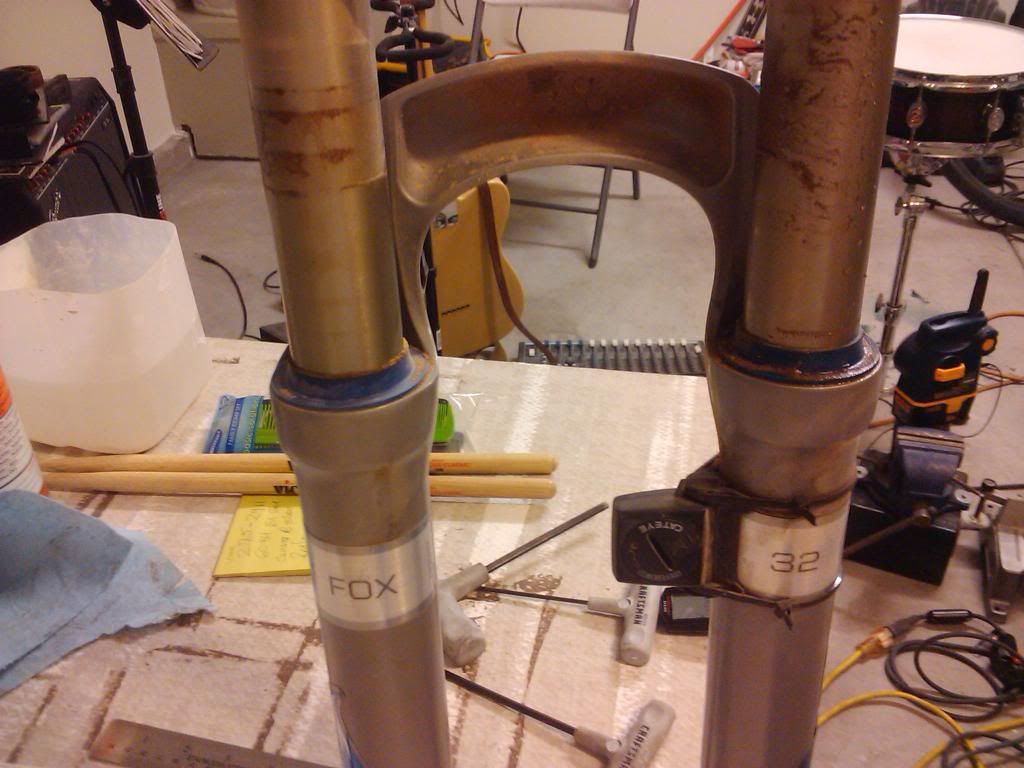 THE PROBLEM