Discussion Starter
·
#1
·
Hi.
I've just finished my first DIY light. I've been using a cnc mill to create the housing. The project has been going on for a while, since all the milling has been done at school. I'm quite happy with the result.
I've been testing it indoor (~21 degrees C) with no airflow and it doesn't dim with the thermal protection set at 60degr and I can still hold it in my hand without getting burned.
Part list
Housing: Custom aluminium
LED: 4x XP-G R5 (led-tech.de)
Reflector: Regina (led-tech.de)
Driver: MaxFlex5A (taskled.com)
Button from CRC (
https://www.chainreactioncycles.com/Models.aspx?ModelID=52251
)
Connectors from DX (
https://www.dealextreme.com/p/5-4mm-male-to-female-extension-cable-for-sku-29489-30864-100cm-32751
)
Cable glands from ELFA (
https://www.elfa.se/elfa3~se_sv/elfa/init.do?item=55-188-35&toc=19896
)
And now; a lot of pictures!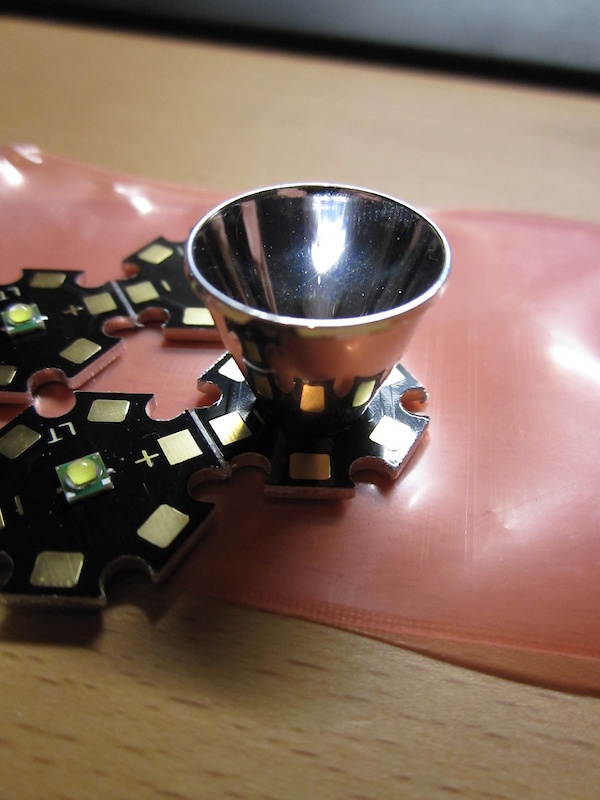 Received some xp-g:s and Reginas last autumn. Trimmed the legs of at once.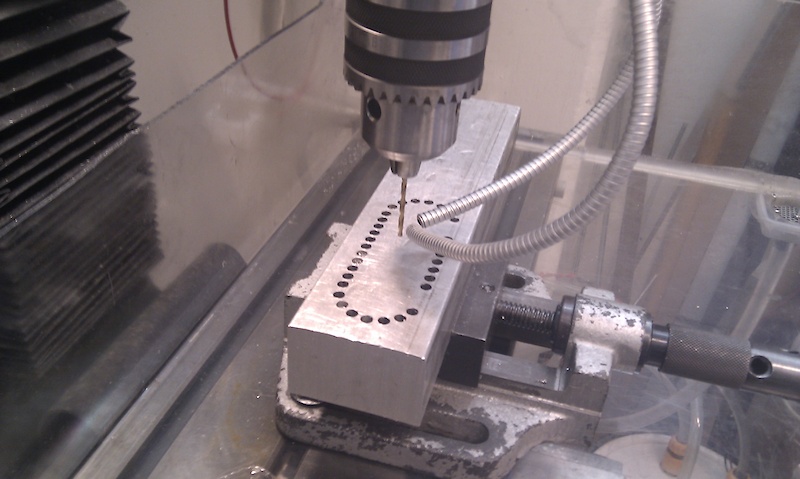 Started off with a solid piece of ali. Each hole took about 3min to drill. Wasn't as fast as I thought it should be.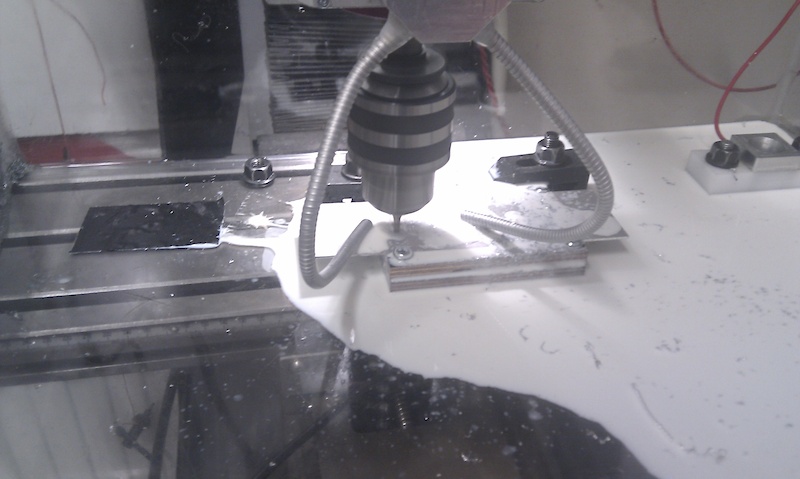 Testing the coolant system while milling the backplate. It needed some improvements.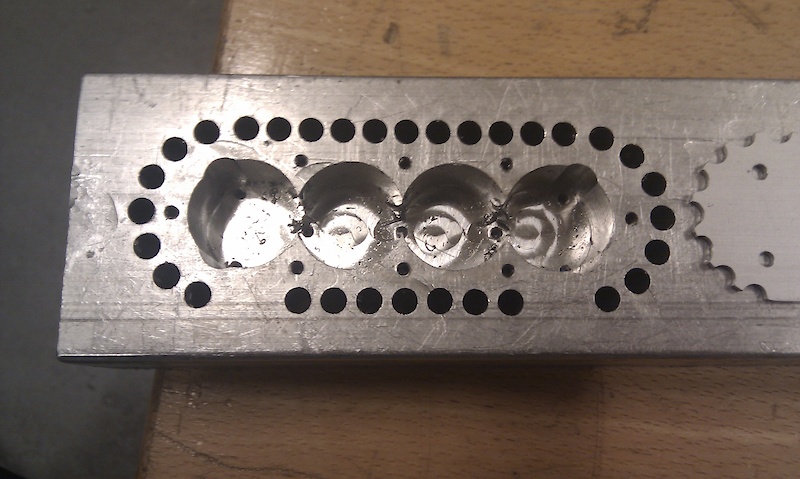 It start to look like a housing. There's place for four 20mm stars.
Some more milling done and a lot more hours spent. Could have made another light out of the chips.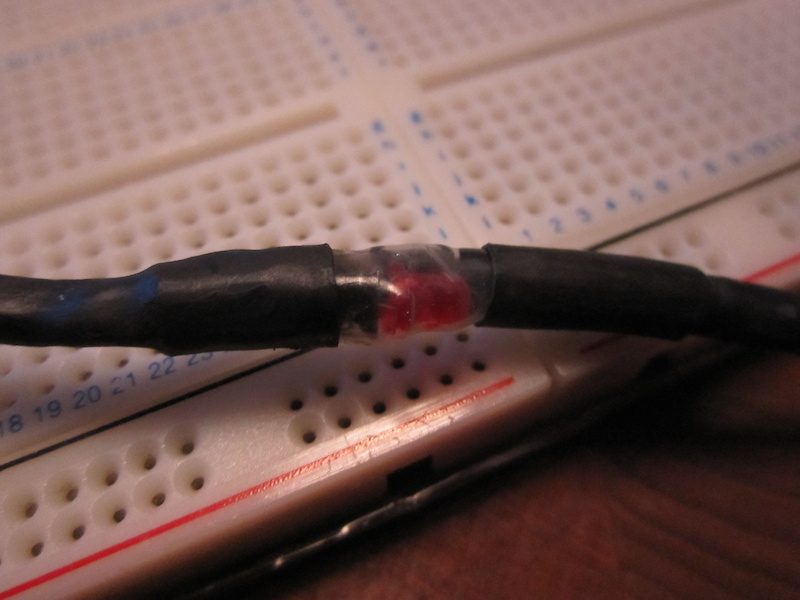 Since the milling was done in several occasions I did some other preparations in between. Here I added a status led to the button cable.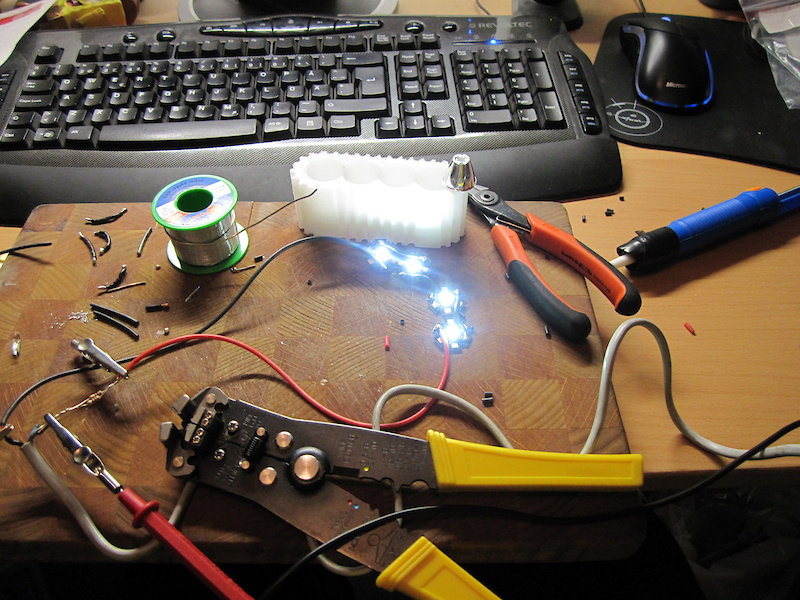 Soldered the leds together and made sure they worked. Notice the prototype of the housing made out of plastic.
Finally the house was finished and I started to mount things.
No problem fitting the MaxFlex in the rear. A lot harder to solder all the cables though.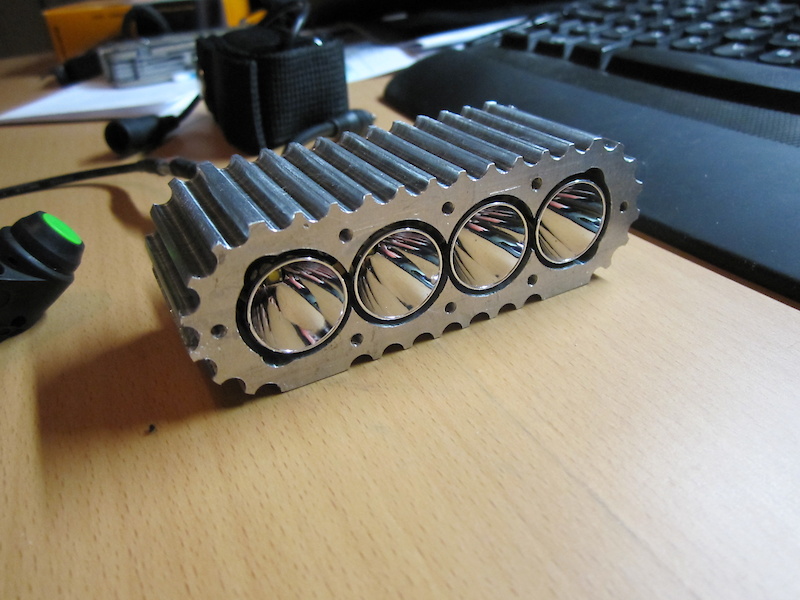 Reflectors fitted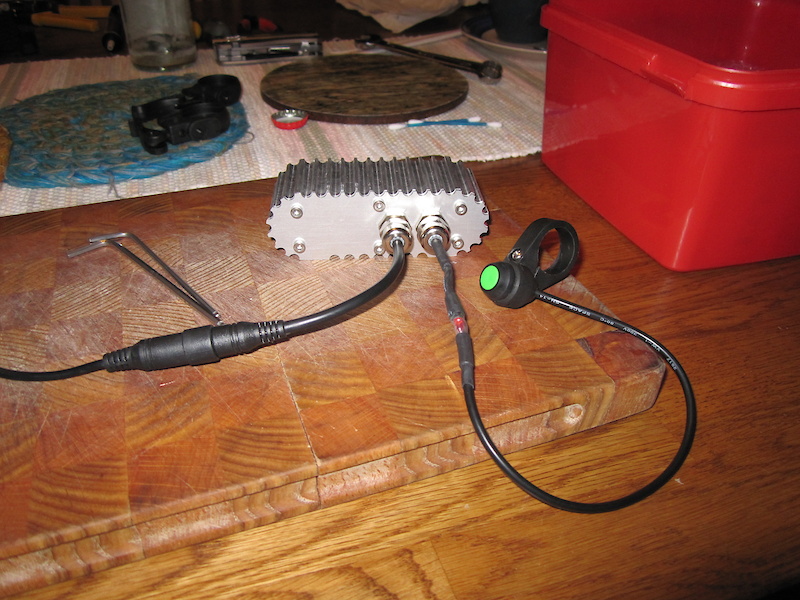 Back of the housing
Power connected and turned on for the first time. Instead of the expected magic blue smoke this is what came out of it. :thumbsup: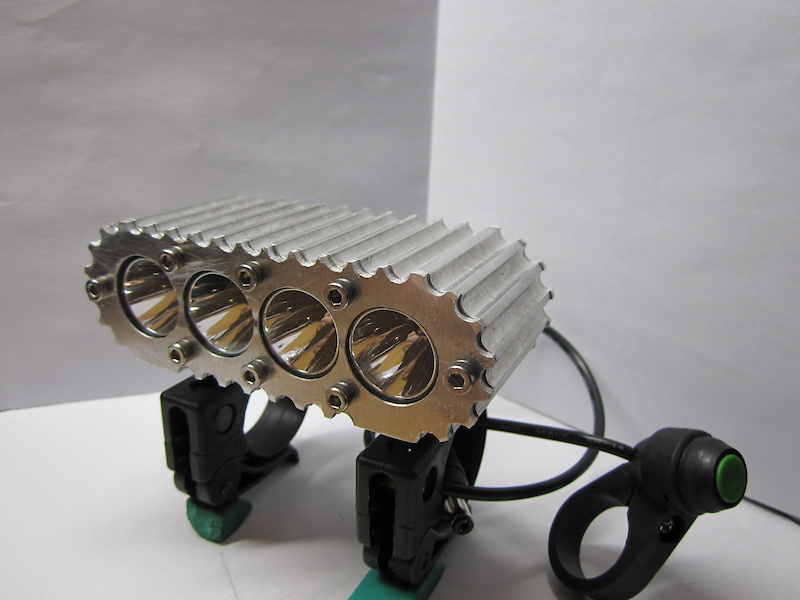 Almost the final version! At least a usable one. Front and front glass mounted and some modified flash light mounts from dx to. Will make some other mounts later on though.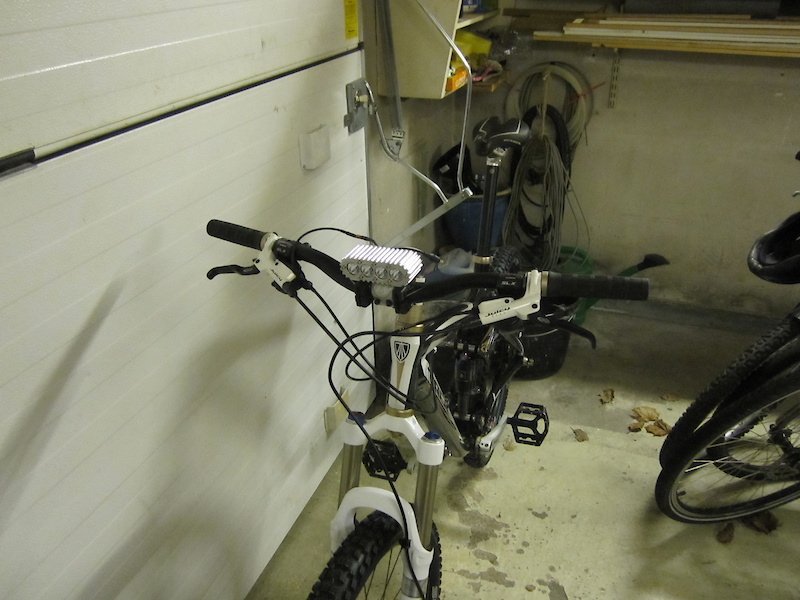 Mounted on the bike, right where it's supposed to be!
And since no thread is complete without beamshots:
The big tree is about 25m away. Didn't have time to find a bigger place dark enough.
MS900 @ full power (for comparison)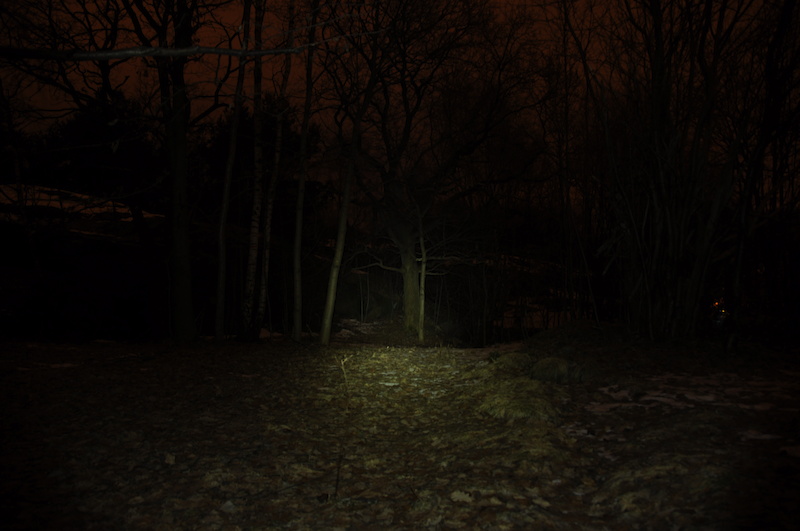 4x XP-G @ 350mA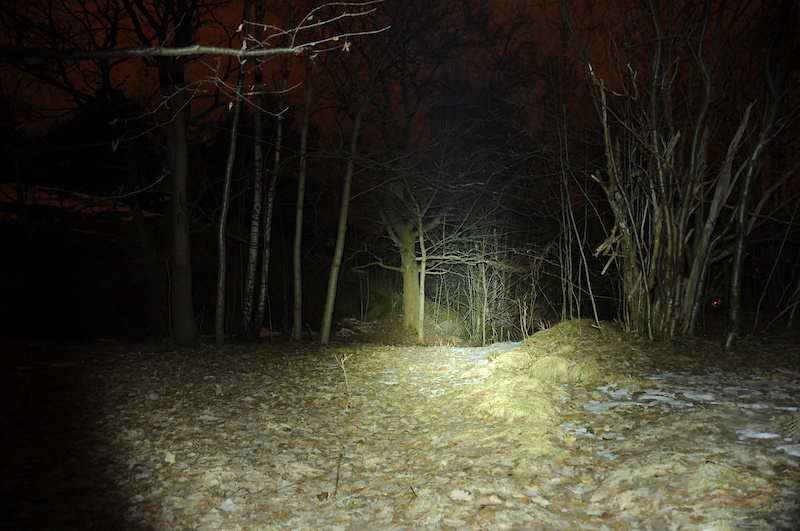 4x XP-G @ 750mA
4x XP-G @ 1300mA