·
Appalachian Singletrack'n
Discussion Starter
·
#1
·
I have ridden a fixed road bike for a few years and have contemplated the off-road fixed idea for a while now. I received this 6 bolt cog from Boone last week intending to try it out on my single speed. I was dorking around in my shop this morning and just decided to throw the cog and chain on the Wily to see if by chance it may work. I got super lucky and hit on a "Magic Ratio" for my chainstay length. I normally ride a 34/22 on the single speed I knew I wanted a little taller gear this 36/20 seemed to work well. I had to walk up some hills I normally ride but any lower ratio steep descents would be much harder. The chains a tad tighter than I would typically go for, but hopefully that leaves a little elbow room for future chain stretch.
I had to use a couple of half links to get it all to work right.:thumbsup: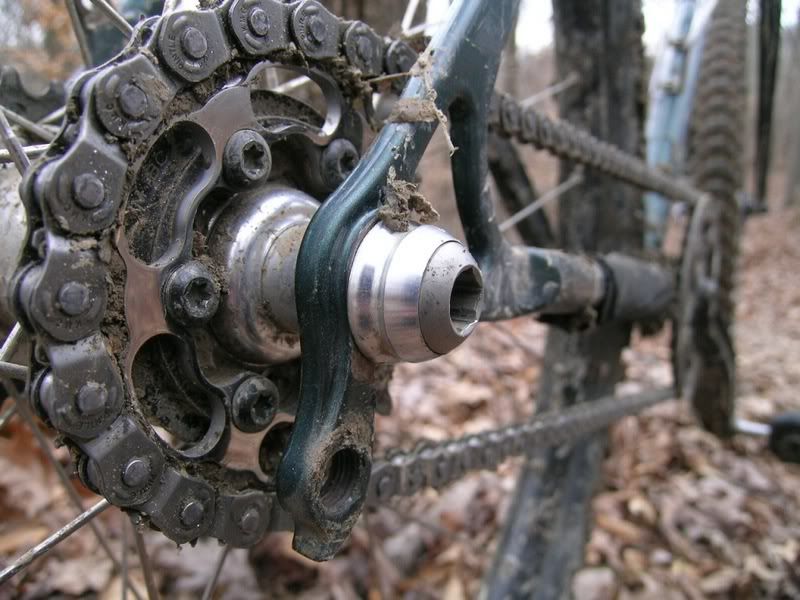 The riding experience is allot different than I expected, I never peddled while standing off the back of the seat before.
Tecky roots and rocks were a whole new style of challenge. I defiantly hit on a flow several times that offered up a man/machine relationship that was like nothing I have felt before. I came away from the ride with a very positive feel for the whole thing and cant wait to not coast in the woods again.