Discussion Starter
·
#1
·
Our normal ride is on Sunday mornings, but weatherman called for rain
Normally this would spell disaster for the weekly "guys ride" as Sunday PM is busy with horse stuff with my daughter, but since today was Father's Day, I called in a favor and my wife took care of things for me. (I love my wife).
Slider and I took off at 1:00 today... rain had subsided, but it was still moist out. It was a fantastic ride despite a _slight_ issue with a tire - more on that in a minute.
The mountain laurel was still out, though this place is a bit further along than where we rode on Saturday.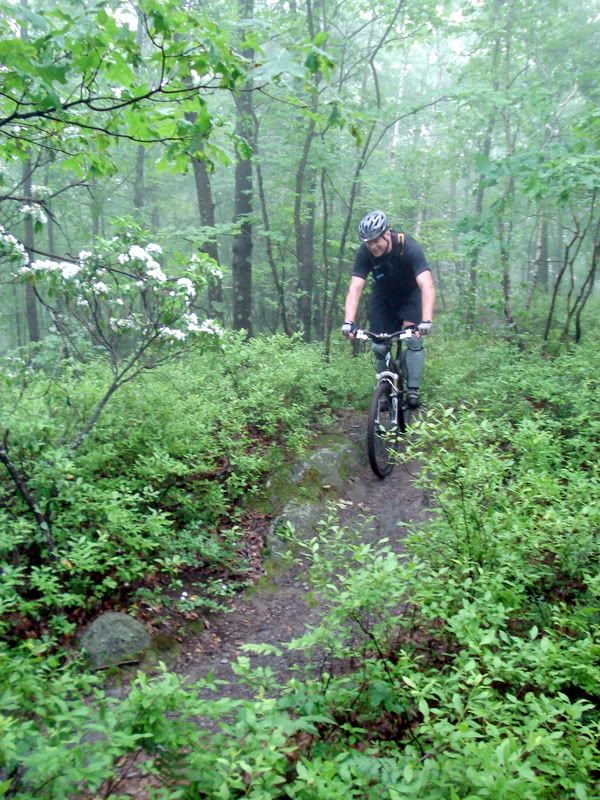 I am sooooooo freeride: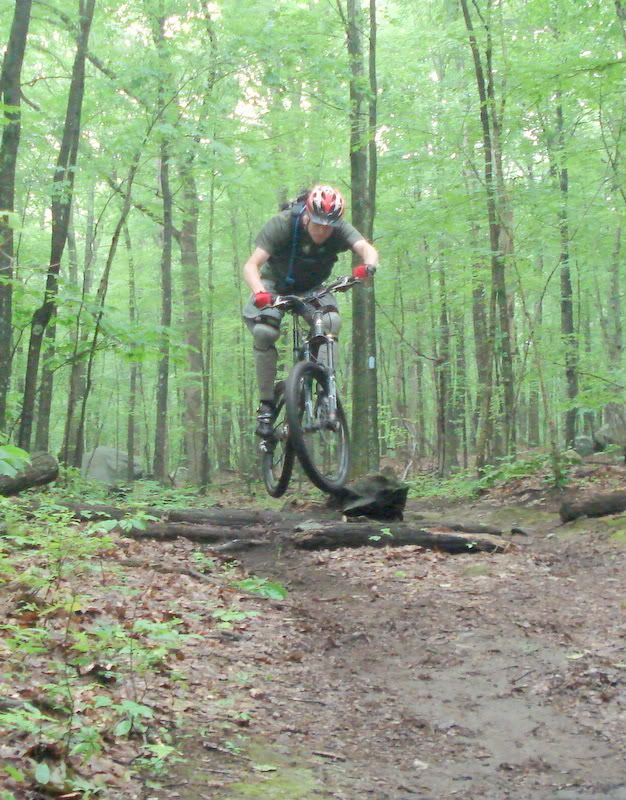 Then the fun started...
Sensitive content, not recommended for those under 18
Show Content
Slider got a 2" long slit in his rear tire right down the center of the tread - of course it happened when we were furthest from the car. We used every trick we knew - starting with the gel packet on the inside of the tire (lasted about 20 minutes), then tire patches on the inside: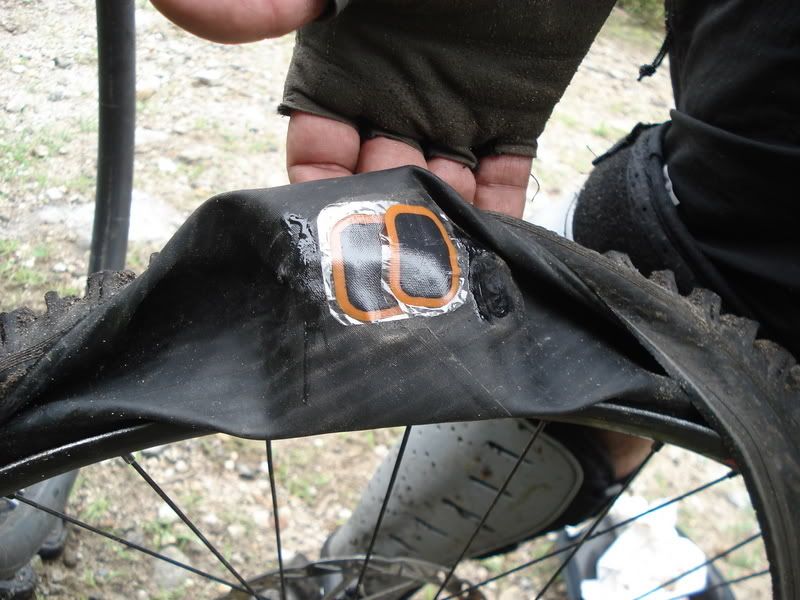 This lasted for about 15 minutes.
Our third and final fix included tire patches, pieces of tubes and strips of tubes wrapped around the outside of tire. I wish I took a picture of that - quite the amalgamation of stuff I can tell you. That fix lasted about 30 seconds after getting up to pressure. It blew like a firecracker. Slider was walking after that fix. Luckily by then we had made enough progress to get him close to a parking lot, even if it wasn't the one we were parked at. On every subsequent fix the hole was longer and longer. Eventually the tire just completely lost integrity and was impossible to control.
Anyway, good ride and good to try out the McGuyver skills (even if it ultimately failed). I'll have to pack an extra tire for the next ride
.
John