The long awaited new ride finally showed up at my door last week (Woo Hoo!!). It's been a fun process picking out the specs. I wasn't sure how the white handlebars would go over, but I am very pleased with the outcome.
Noel, you guys do such a killer job over there. This thing looks absolutely beautiful!
Unfortunately, i haven't gotten much riding time in yet, because it's been raining almost every day since it arrived. I did manage to get out for a short loop yesterday though. Overall, it's a killer bike. I think I need to work on some tuning with the fork, as it's a highly adjustable monster. I was getting kicked around a little bit yesterday, and I was expecting a little more of a bull dozer feel. Fortunately for me, I did get to test ride one of these at Gooseberry and I know the feel of a well tuned Endorphin. It's hard to beat.
I'll try to post up some more ride reports as I get things a little more dialed in. Enjoy :thumbsup: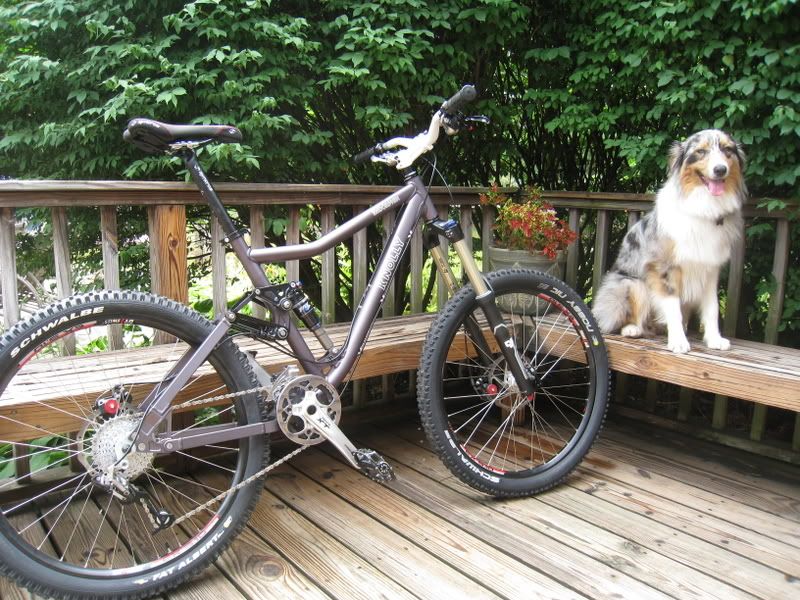 My riding partner, Skyler, approves!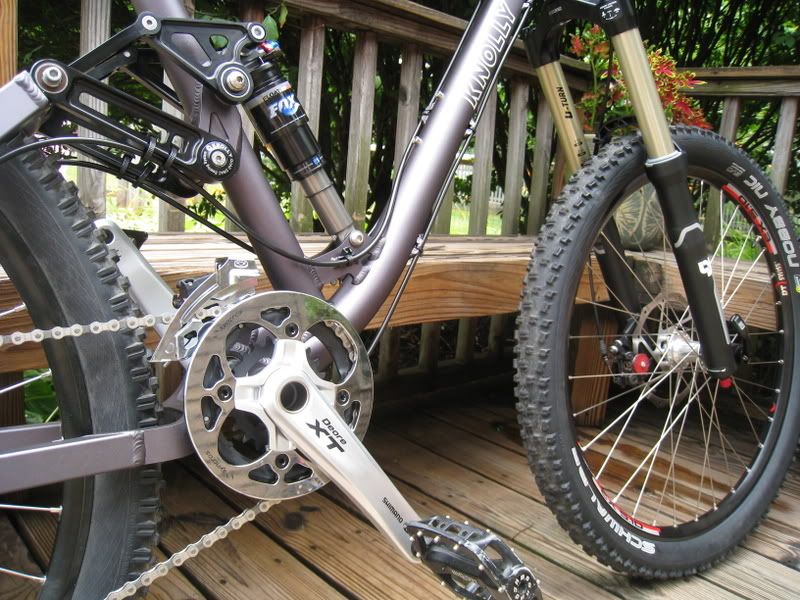 frame -- Knolly Endorphin w/ RP23, gunmetal, med
fork -- RS Lyrik U Turn Coil
headset -- Cane Creek
wheels -- DT 5.1 w/ Hope Pro II
brakes -- 08 Avid BB7, 180 front, 180 rear
handlebar -- Syncros
stem -- Syncros
seatpost -- Syncros
saddle -- Syncros
crankset -- XT w/ Syncros Bash Guard
pedals -- Time
cassette -- SRAM
shifters -- Sram X-9
front D -- Shimano XT
rear D -- SRAM X-9
tires -- Schwalbe Nobby Nic front, Schwalbe Fat Albert rear