I bought a small Ano blue Ellsworth Truth a few months ago with XTR, XT, Thompson, Easton Ones, and Reba parts. Great ride! I tried a few beginner races this year with good results....2 fourth finishes and one 2nd place finish. I decided to lighten the bike up a bit before I move up to Sport next spring. I started at 26lbs. With some reading in this forum and help from Sage Cycles I built up the below parts.
With the following below parts, I am at 21.8.
EC90 Post and straight bar (105gms and 180gms)
Magura Marta SL brakes 160s
Magura Durin 100 SL (2.89lbs)
FSA Kforce light
Crank Bros 4ti pedals (a few gms below advertised weight)
Stans ZTR race wheel set (1200gms on the button)
Maxxis Crossmarks (470gms each)
tubeless conversion
Syntace stem (100gms on the button)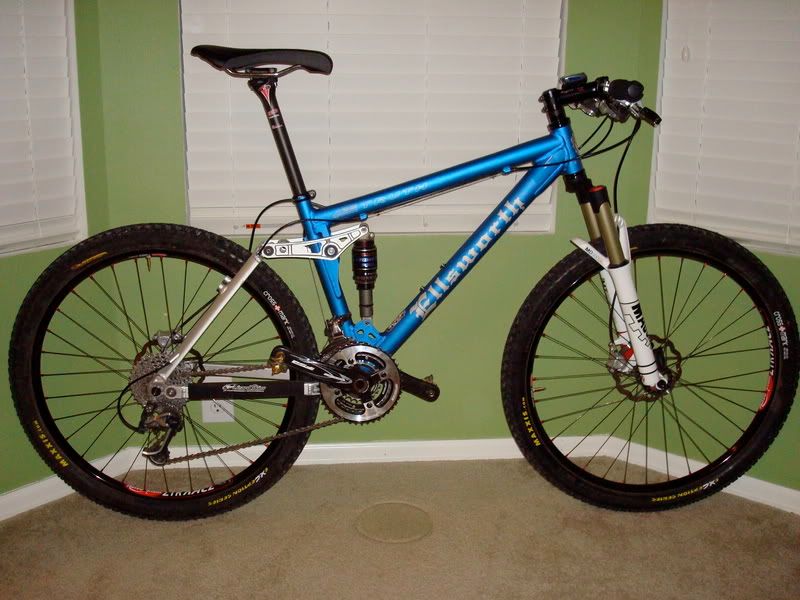 I never thought the weight loss would make that big of difference! Thanks to Rick at Sage Cycles in San Antonio/Helotes Texas for the help!! Great shop to hang out at. With some weight loss and better training this winter......I am looking forward to this spring.