Discussion Starter
·
#1
·
My parents moved to Hendersonville, NC to retire after forcing me to grow up in flat, dull, boring, IL. Thanks Mom & Dad! We went to visit recently, I made the decision to camp near the Dupont State Forest at the Black Forest camp ground. I wanted to make sure that the trip had a good mix of actual vacation, and family visiting. I think it may have worked out. I got some rides in, we did the family hikes, and we got to spend time with family. All in all, not a bad trip at all!
And now, some pics!
This is a series I did on a step up on the Cedar Rock trail.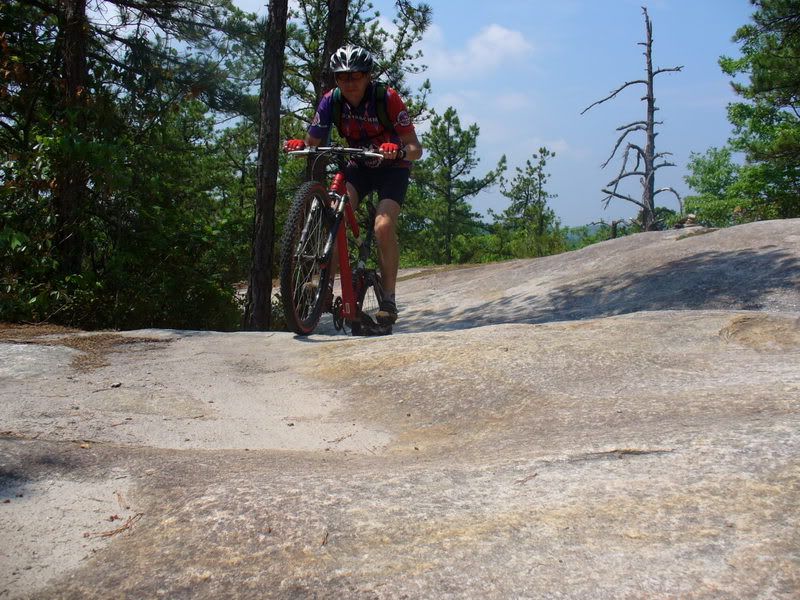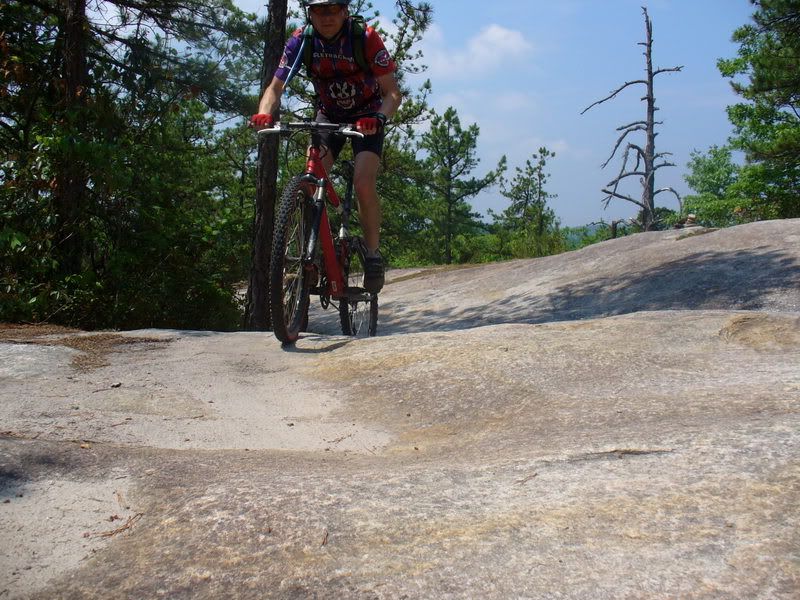 And a few views from the top of the rock.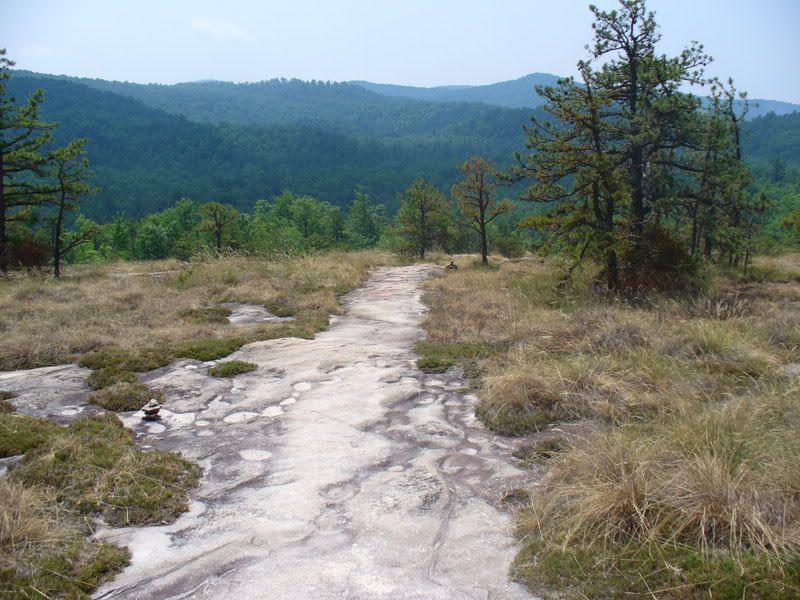 Here is Frozenspokelette getting all freeride at the skills area in the kids loop.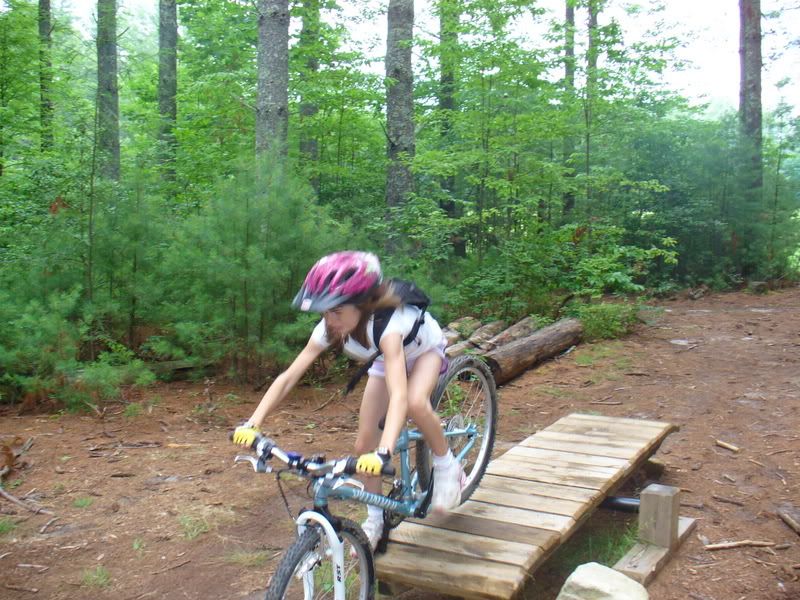 She came in a bit hot for the teeter totter and ended up launching off the end of it. I asked her if she wanted to try it again, and she said "NO".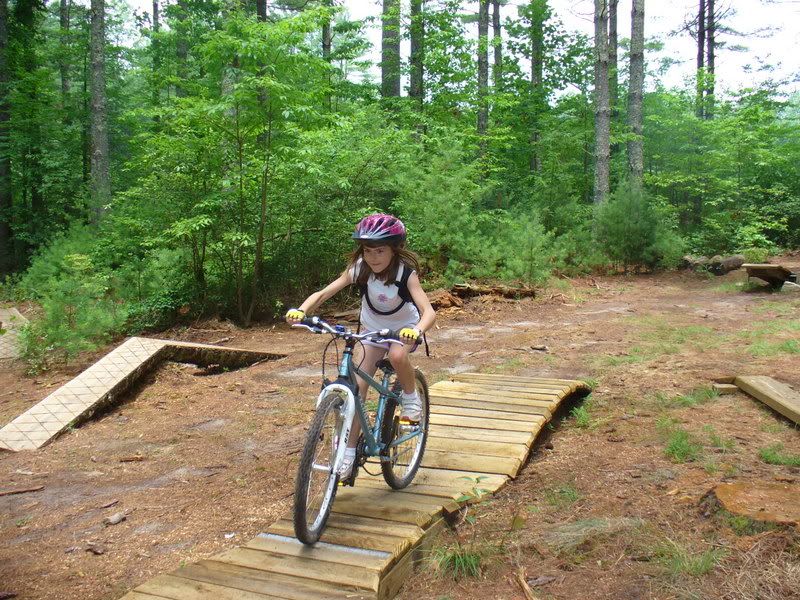 She loved this little bridge and rode it over and over again. The nice thing was that I was able to coach her here and give her advice and she actually listened.:thumbsup: Many kudos to the folks who built these stunts!
We did about 8 miles on this ride all together. I had been worried about how she would handle the climbs. I shouldn't have. She did great. I was really proud of her and the way she rode, and the stuff she road.
I made it down to SC for the Clemson SERC race. I had a great time, and finished 9th (out of ten) in the SS class.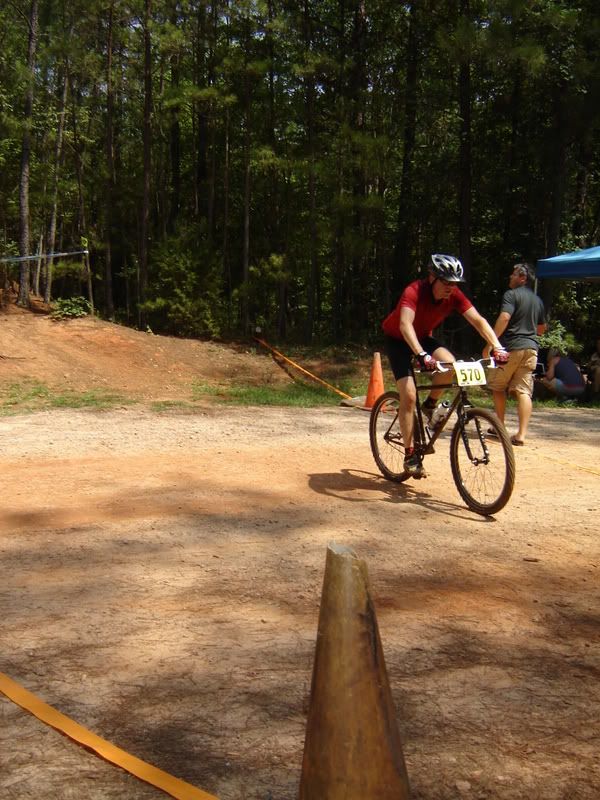 My youngest wasn't very impressed with dad's racing prowess.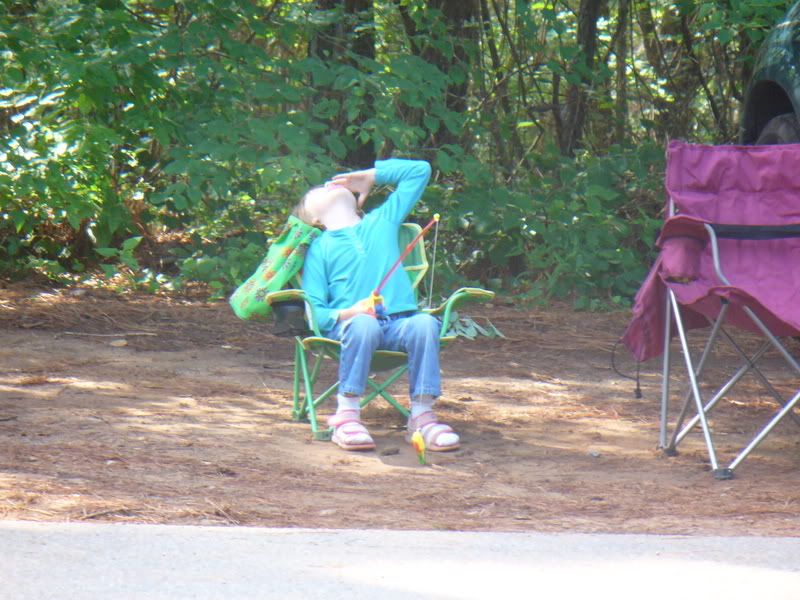 And we got in some family hikes to see the waterfalls and other sites in the area.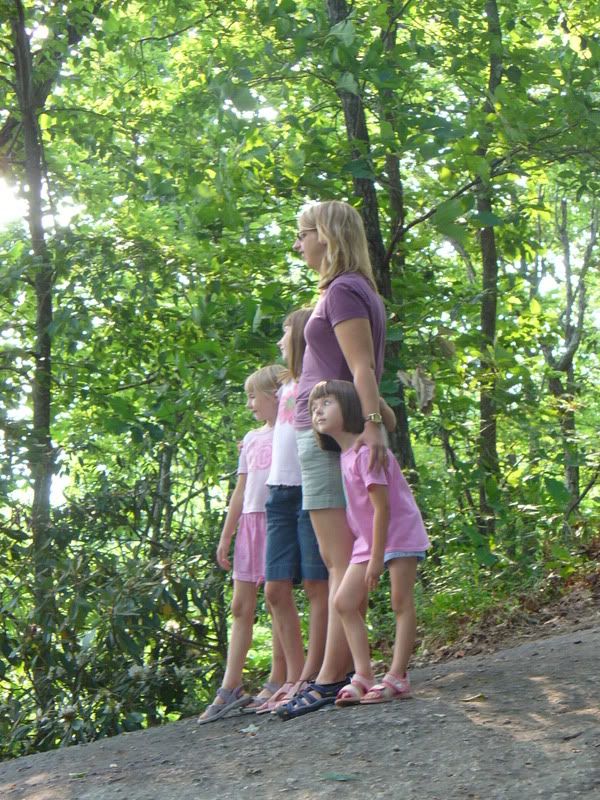 My girls at Jump off rock
The girls and I at triple falls in Dupont.
There were other rides, but the camera stayed in the camelback for most of them. I was just plain having too much fun, or too blown up (20 miles including Mine Mountain, Cedar Rock, and Big Rock trails on a SS with a 32X16:eekster: ) to take many photos.
I really enjoyed the trip, and I think that I will use this formula on my next family trip. Maybe next time I will go to Brevard and ride in Pisgah!