Discussion Starter
·
#1
·
Say hello to my new bike!! (err...frame...)
Well, after some exhaustive research and countless badgering of good people who should be riding their bikes instead of helping some fool on the internet with bike frame questions, Brown dropped off this last night.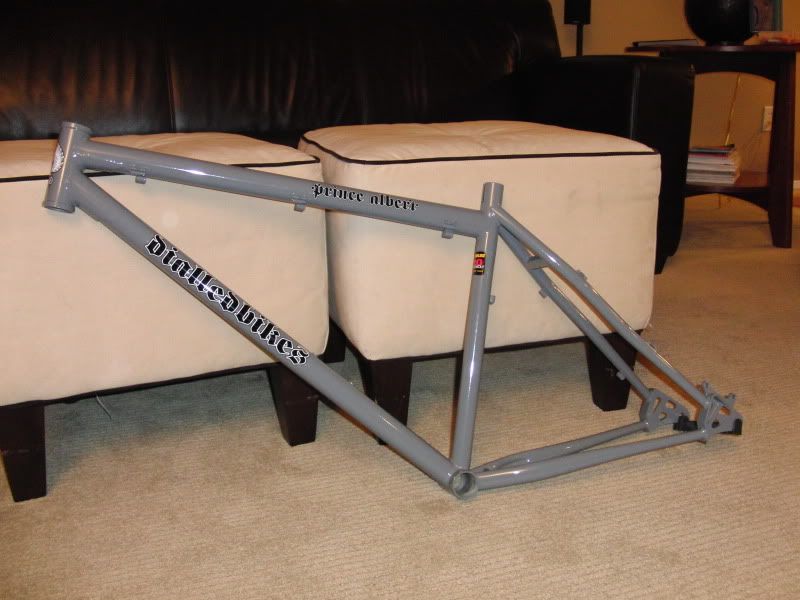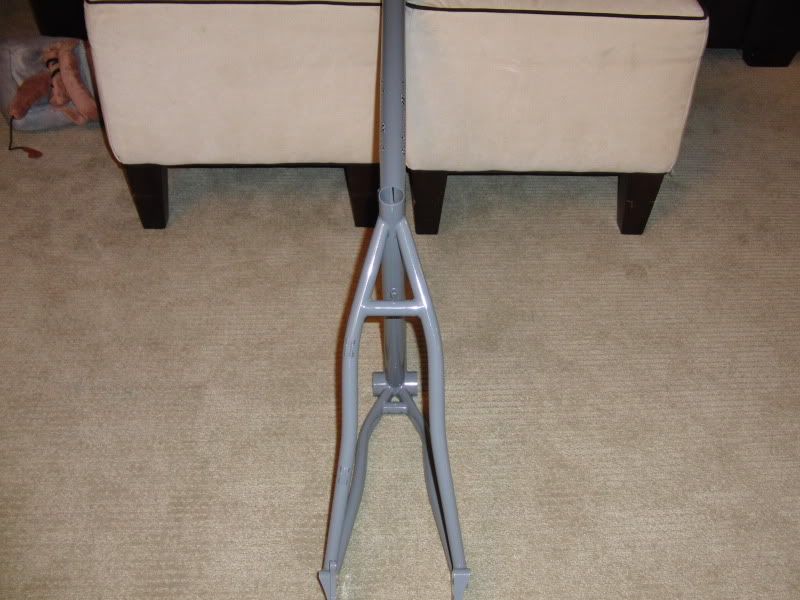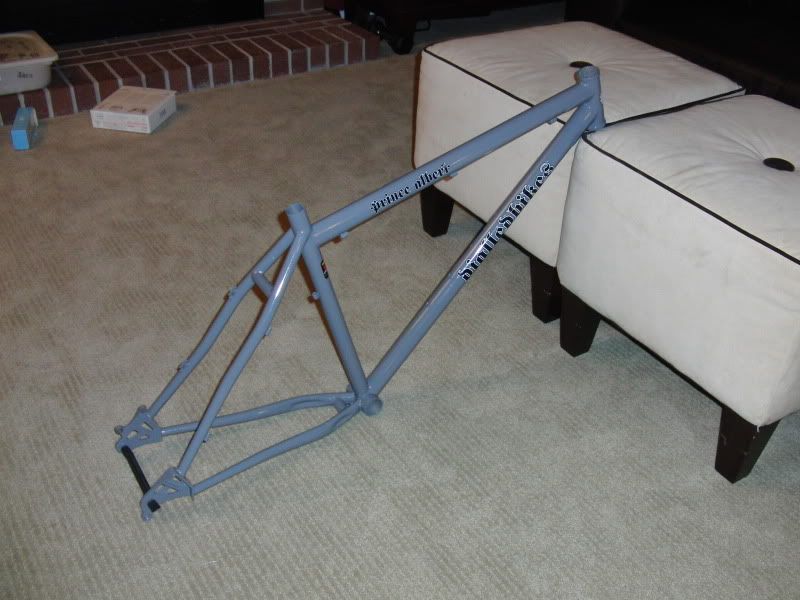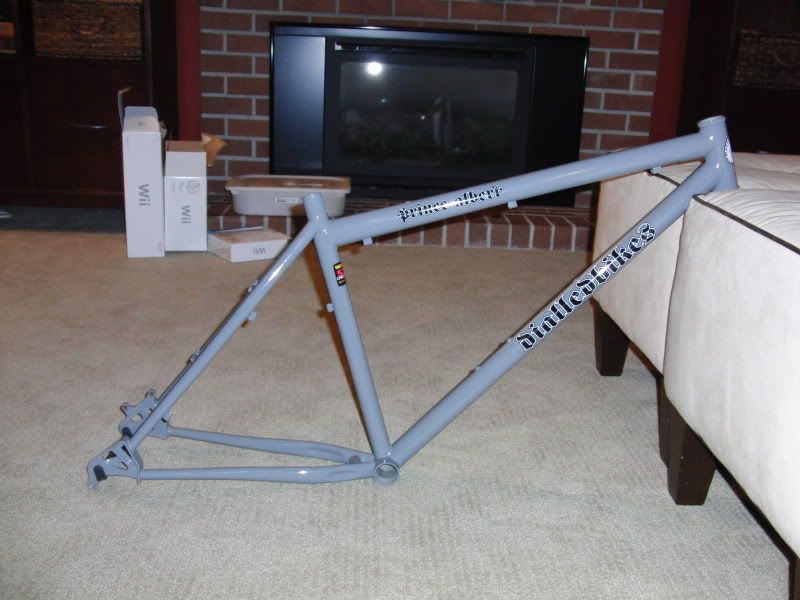 My goal was to find a steel HT that could handle aggressive XC riding and provide all day comfort (hm, still trying to figure out how this one works) basically ride all over the place and not be afraid to be pointed downhill on occassion. But since most of my riding is on the XC range vs DH/FR oriented, I stuck with a frame that is a bit more "traditional" vs the latest AM HT geo'd frames.
I picked up a used Fox Vanilla 125mm to run initially and help get me dialled in (get it?...ok, my bad). I hope to swing by my LBS today and pick up a headset and mount the fork. Prolly that'll be about it until 2010. Oh, I did lace up a rear wheel. XT hub, DT comp, WTB laserdic FR rims.
Should be a fun project.