Discussion Starter
·
#1
·
Just realized I have a few threads here and on other forums with pics of my new 2009 I bought in July of this year.
I got it for $1,050 as the 2010s were just around the corner.
I would like to keep the buildup in one thread, so here goes.
Some of this info may have been posted elsewhere.
I use to ride a lot back in the last 80s and early 90s, but have been out of the scene for the last decade or so.
I am getting back into it for health and fun.
I plan on taking my bike on every camping trip with me next year, and I did get it out on my summer vacation this year camping.
Bringing the bike and exploring the area was a lot of fun.
Day I bought it, pics at the shop and home.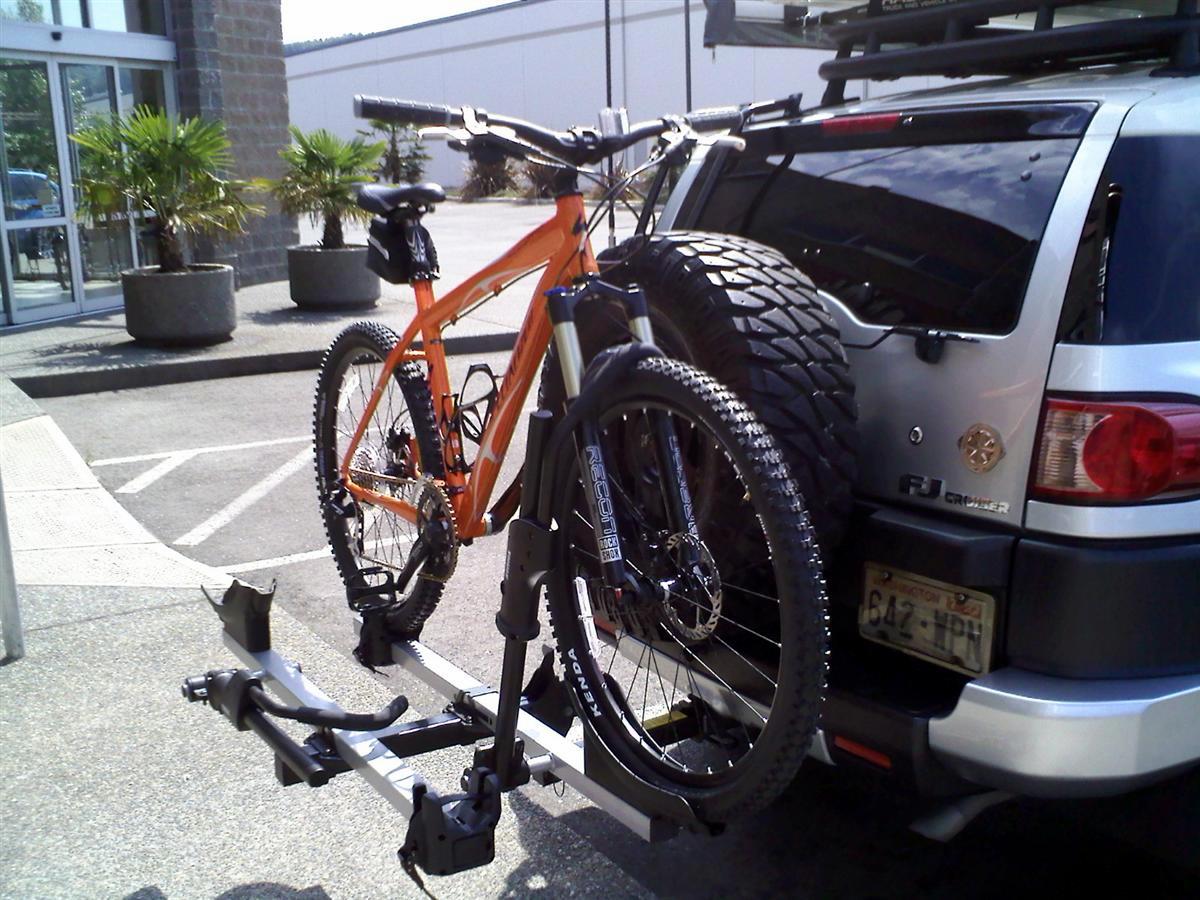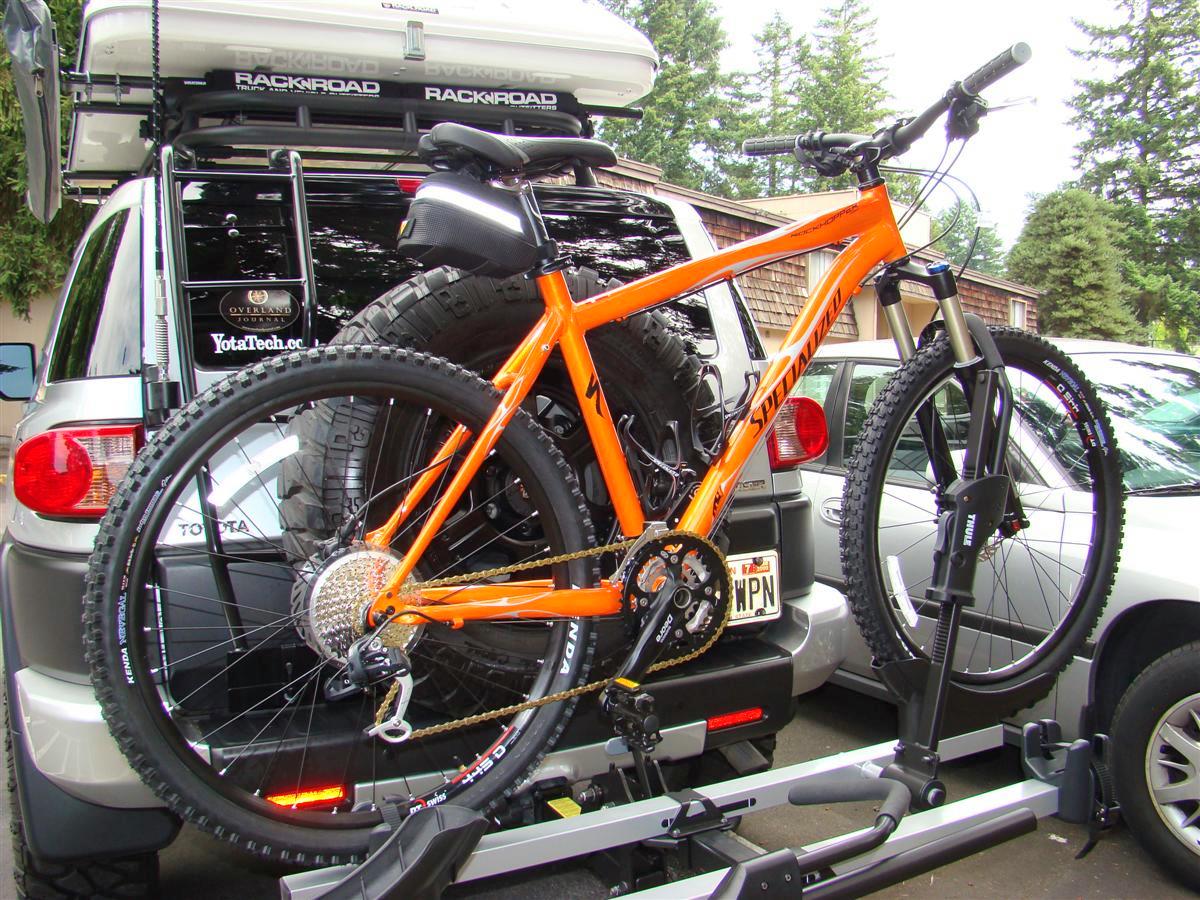 It is on a Thule T2 rack which the shop installed as I waited for them to switch out the stock tires for Kenda Nevegal 2.1" tires.
Added at the shop the same day:
Survival Tool Wedge Pack
Specialized Airtool Comp Floor Pump
Genuine Innovations Powered Inflation Kit MTB
I had a wall mount bike rack already ordered and installed so the new bike would have a proper place to hang out at my home.
Racor Pro PLB-2R Two-Bike Gravity Freestanding Bike Stand
Colonel Jack O'Neill of Stargate checking out the bike.
I think he prefers gate travel.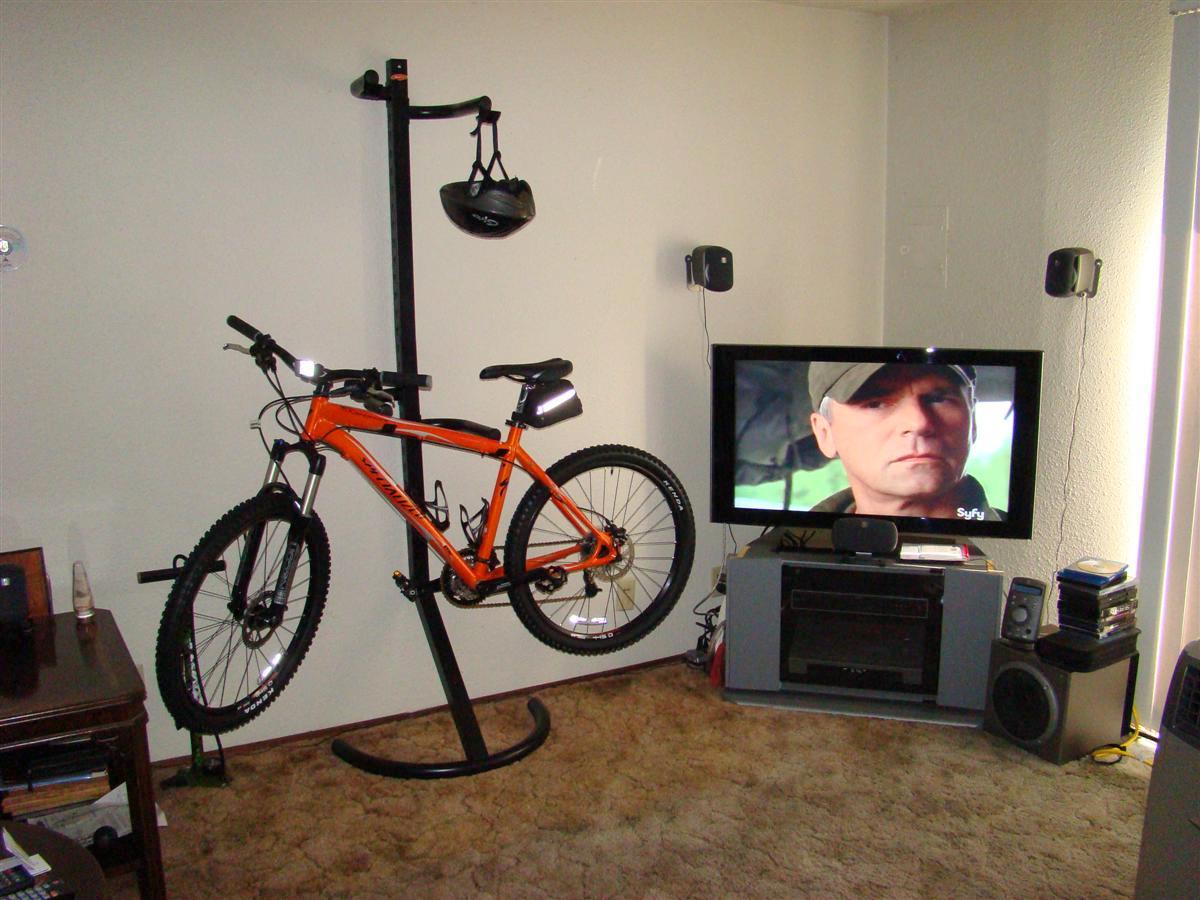 Cateye CC-MC100W Micro Wireless 10-Function Bicycle Computer
Went back to the shop within a few weeks and picked up a new work stand.
Price is wrong on the site, it was a little over $200 I got it for.
Topeak PrepStand Pro
Had the shop install some old Shimano M324 pedals I had laying around, and I bought some Specialized Comp shoes the same day too.
Specialized Comp Mountain Shoes black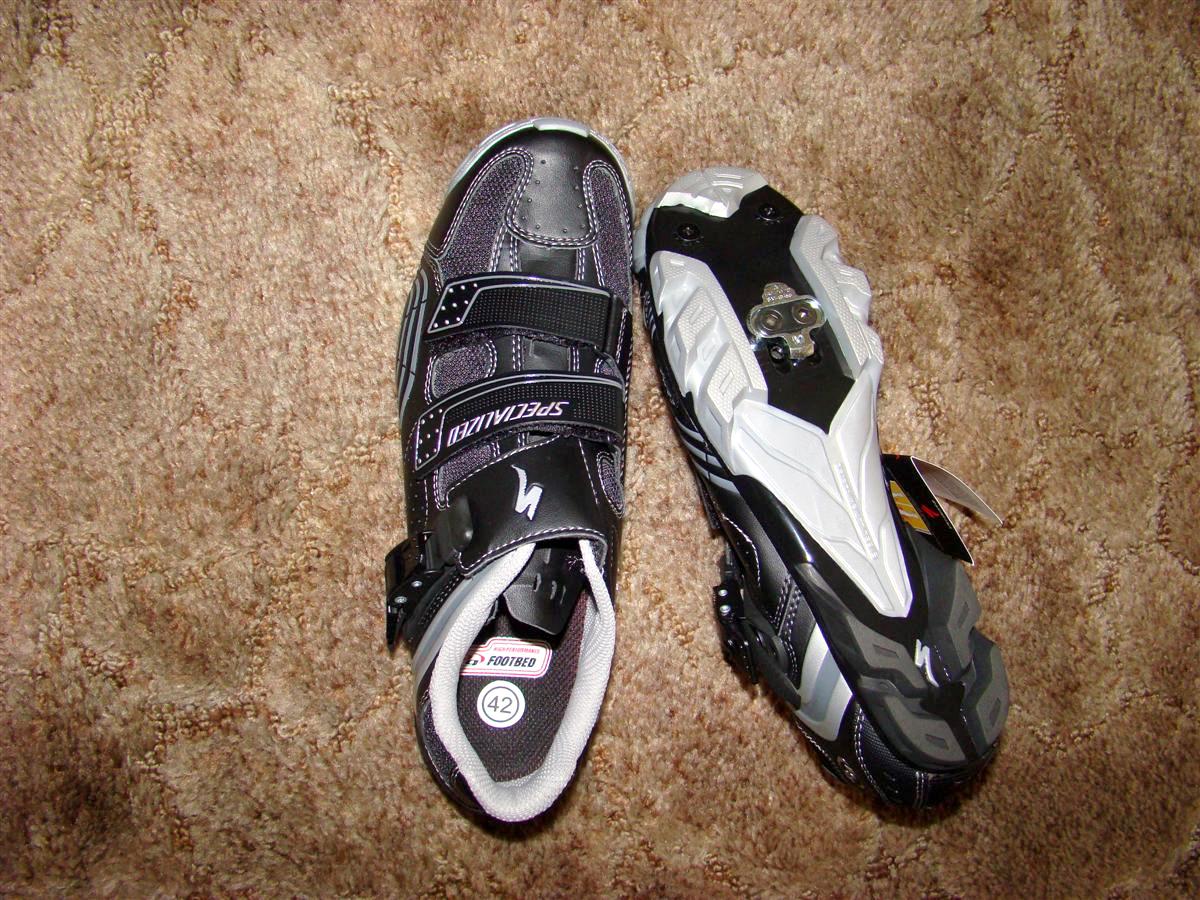 Further down this thread you will see I no longer use the above two items.
New grips and Airbike light from Geoman Gear.
Ergon GA1 Leichtbau Mountain Bicycle Handle Bar Grips
Airbike Ever Light SLH P7 - SSC P7 LED - 900 Lumens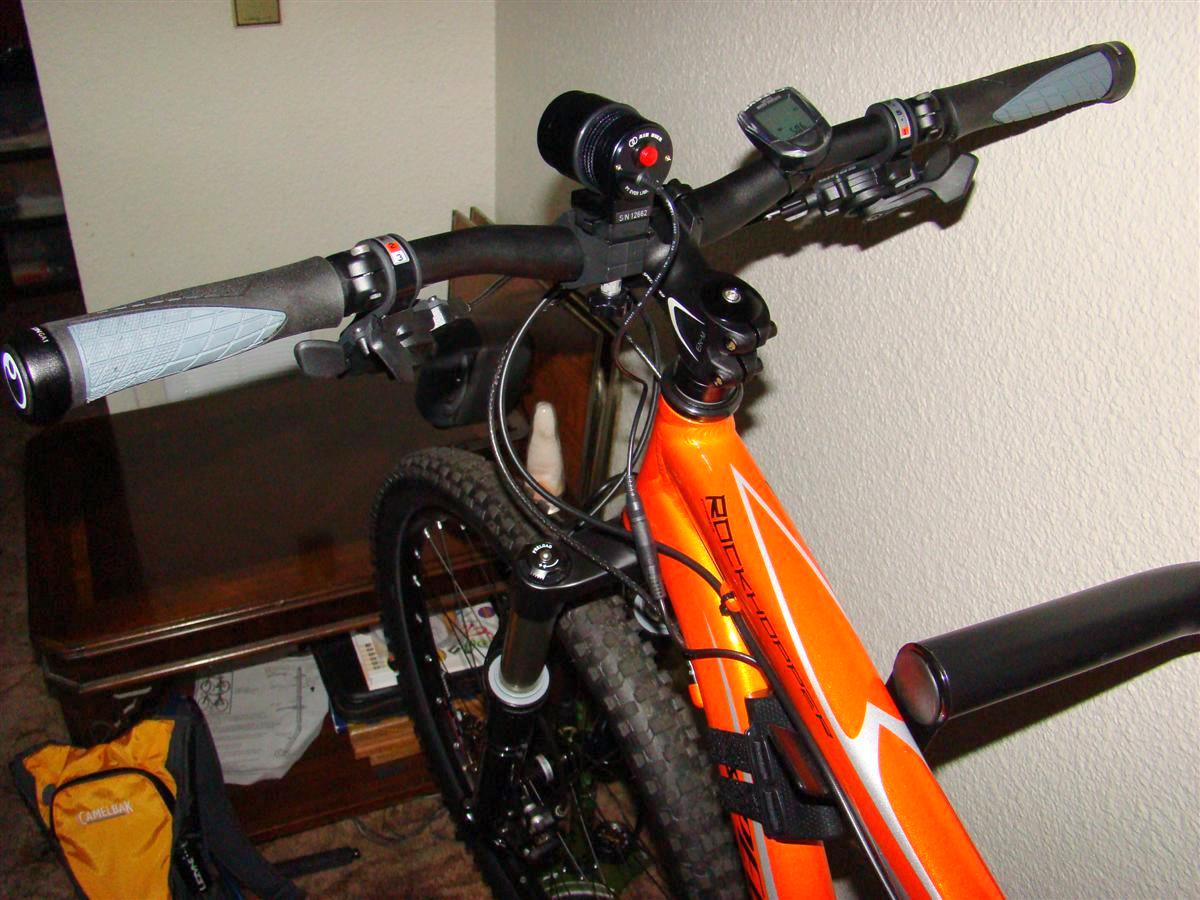 On highest setting.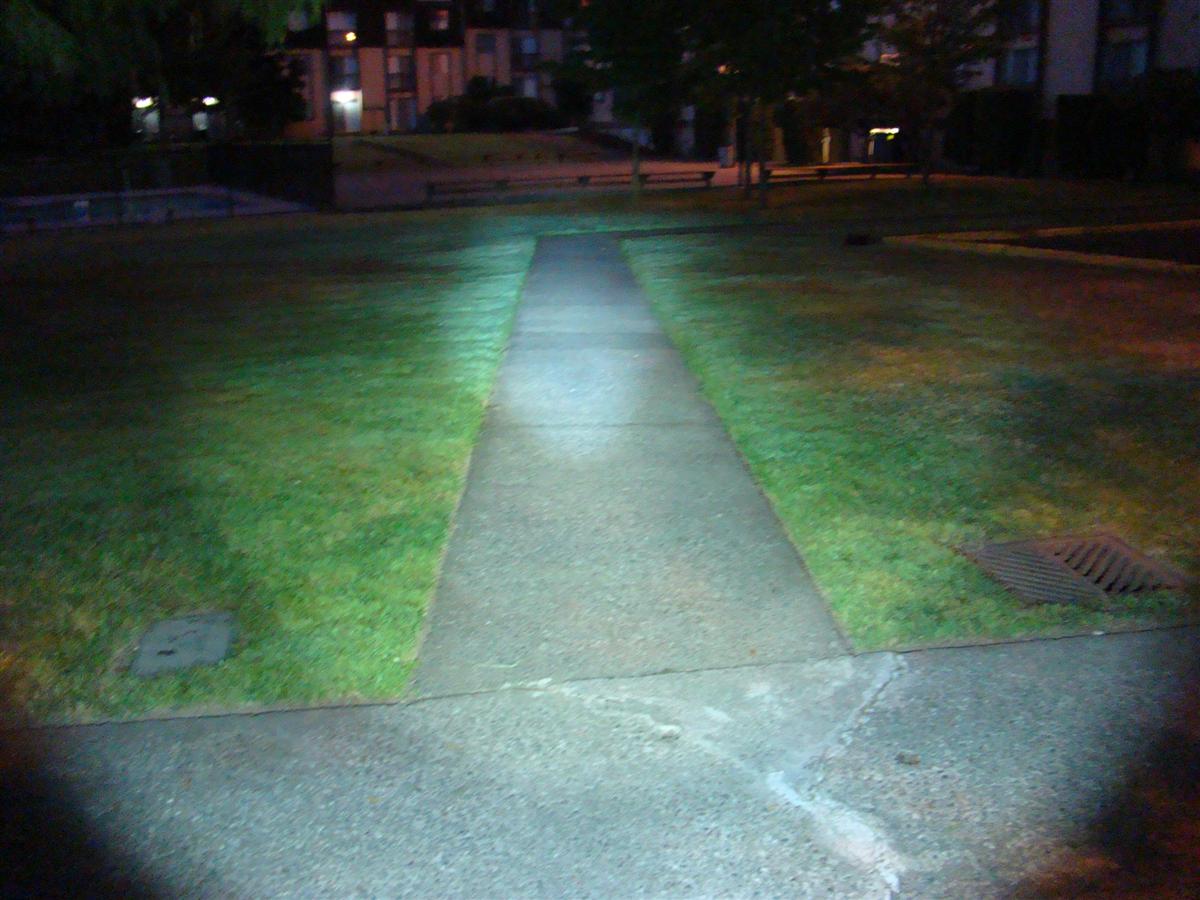 Back to the pedals and shoes again...
I really tried to like this combo, but having never ran clipless before I felt it held me back on trails.
I use to ride mountain bikes a lot off road back in the late 80s/early 90s, and never ran clipless back then.
I do not like the feel of being clipped in unless it is strictly on the street getting exercise in my neighborhood.
I was reading up
here on mtbr.com
about Five Ten bike shoes that use the same Stealth Rubber that they use on their rock climbing shoes, and how the shoes stick to platform pedals almost like being clipped in.
I did my research too on pedals, and I bought what are probably the cream of the crop when it comes to platform pedals.
They are over engineered and you can tear these down in a matter of seconds to rebuild them.
Watch some of the videos they have on their maintenance site.
I ordered up the pedals and shoes, and they arrived yesterday just in time for the weekend.
No rain today, took the opportunity to remove the Shimano M324 clipless/platform pedals for the Straitline platforms.
Nice having a stand to work with, makes it a lot easier to do work like this.
The old pedals have a 6 mm opening on the back of the shank, so I tired using my Park 6 mm allan tool, but the pedals were on to tight.
I broke out the big Park 15 mm pedal wrench and it broke the pedal free with hardly a problem.
Somehow I managed to drag my right forearm over something sharp though when putting on the new pedal.
Maybe one of the studs on the pedal.
Nice 3" long cut that looks like a cat scratched me good.
I used Finish Line Teflon grease that I bought from my LBS yesterweek.
Put a small dab on my index finger and ran it around the threads on both of the pedals.
The night before I used my new Park torque wrench to tighten the studs into the pedals at the recommended 3.5 nm.
Just got back from a ride wearing the new Five Ten Sam Hill bike shoes, and here is my thoughts on them.
1. Should have gone this way in the beginning instead of going clipless.
I have a lot more confidence when riding not being locked in.
2. The pins/studs on the Straitline pedals stick to the new Five Ten Sam Hill 2 shoes like glue.
I have read that some really have to lift up on their feet to release from the pedals, and they are right.
This is a very sticky combo that holds your foot to the pedal.
I did not have a chance to run any trails today, just local neighborhood riding, but my feet stayed firmly planted.
When we get a weekend of some good weather I am heading to Black Diamond to ride the Lake Sayer single track trails to see how this combo works.
I do not think I would switch back to clipless again anytime soon unless I was riding asphalt all the time.
Here are a few pictures from installing the new pedals.
Removing the Shimano M324 pedals.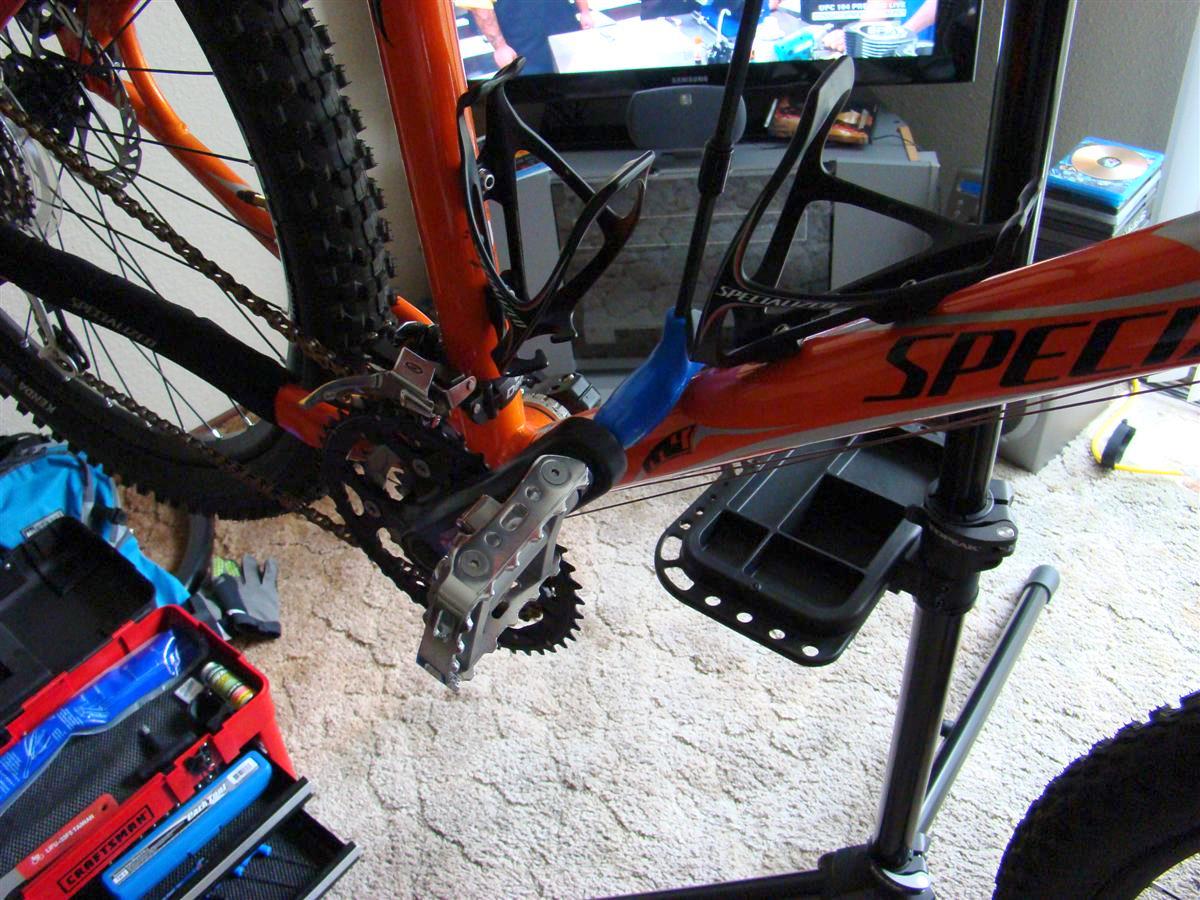 Putting the grease on the shaft
Note how much bigger these new pedals are over the Shimanos.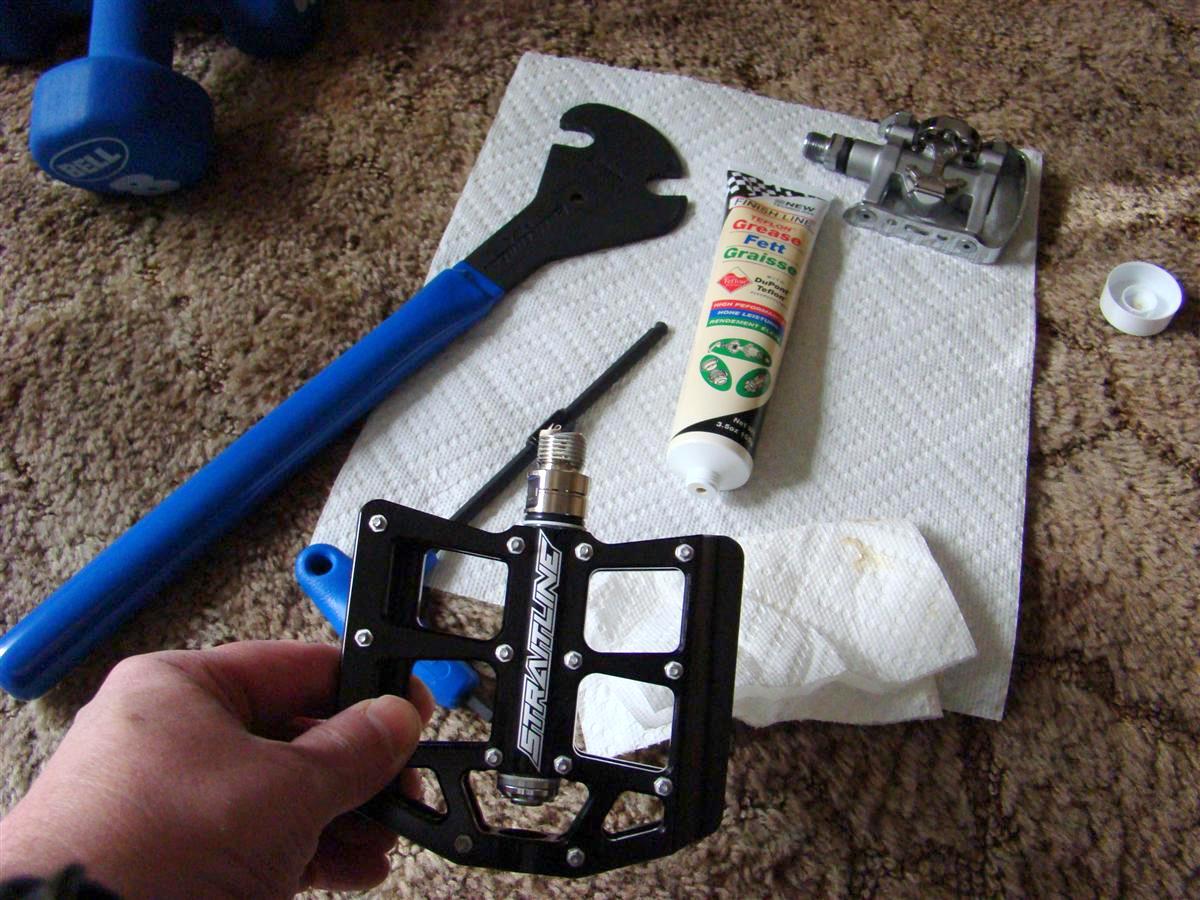 New pedal being put on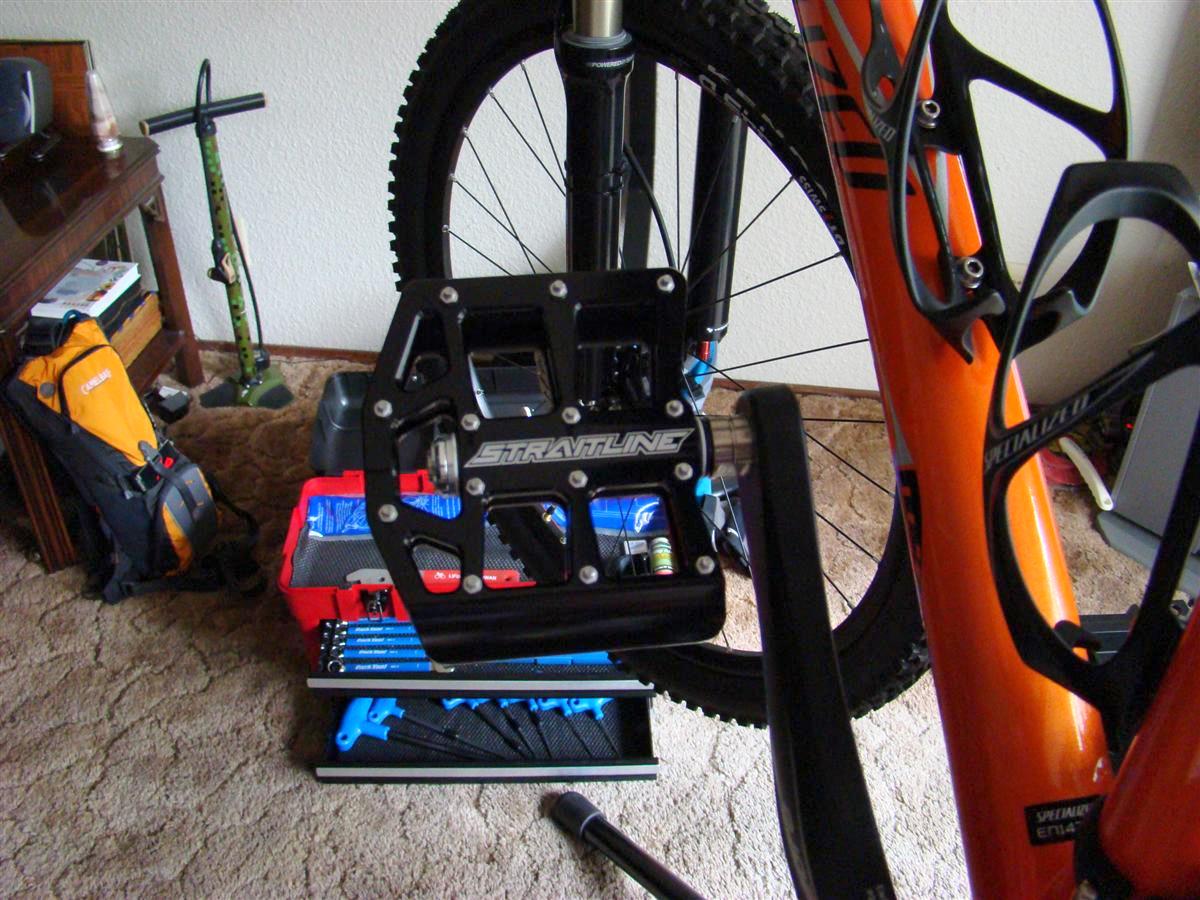 Grease, does a bike good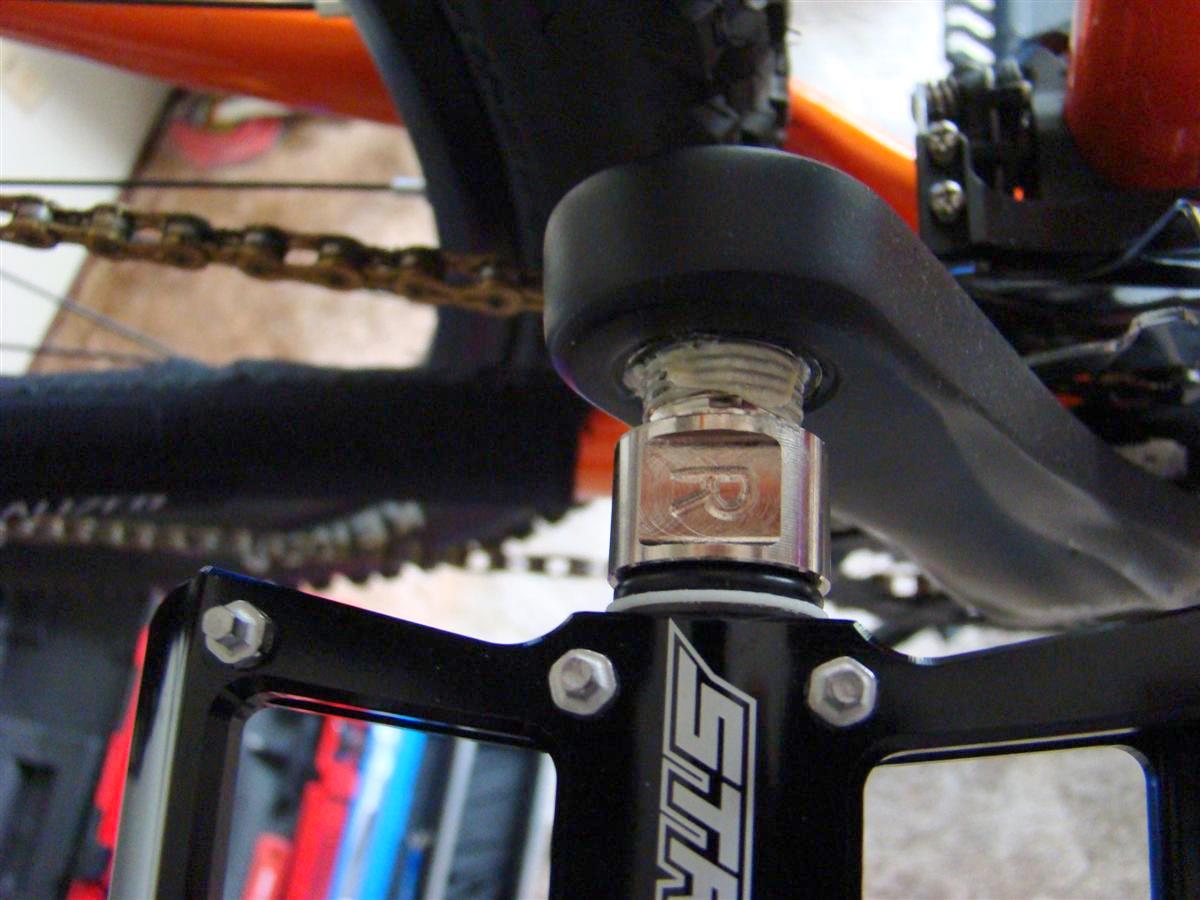 Pedals all on ready for a test ride
A few hi res pics from Sick Lines site
CNC machined, very nice.
Links:
Strailine pedals
Straitlines video page on maintenance of the pedals
Five Ten Sam Hill 2 bike shoes via Amazon
Finish Line Teflon grease
Review on the pedals from 2008 from Sick Lines
That is all I can think of for now.
I have found that one can spend just as much on accessories and clothing as they did on the bike.
This is an expensive sport/hobby.
I will update this thread as I change out components to upgrade.