Discussion Starter
·
#1
·
Just finished building up and first-time-shredding this Coconino Cycles creation.
Bike for life.
It's a drop-bar friendly touring rig that can handle an endomorph up front and fit lots of meat in back too (tons of clearance with 2.5s). I'd been kicking the idea around for a few years but nobody makes such a production bike, so I called Garro.
HT 70.5', ST 72', S/O 32.75", TT 24.5" (tall, long torso, short legs). Flawless brazing. 44mm fork rake. Fork by Wade at Vulture Cycles in Bend--it too is beautiful. Four water mounts. Running KH 47mm rims with 2.5s. 185/203 BB7s. OMM racks. Paragon sliders for versatility.
Big, stout, classic rig--and a wonderful ride. It's fun to think about what corners of the world we will visit.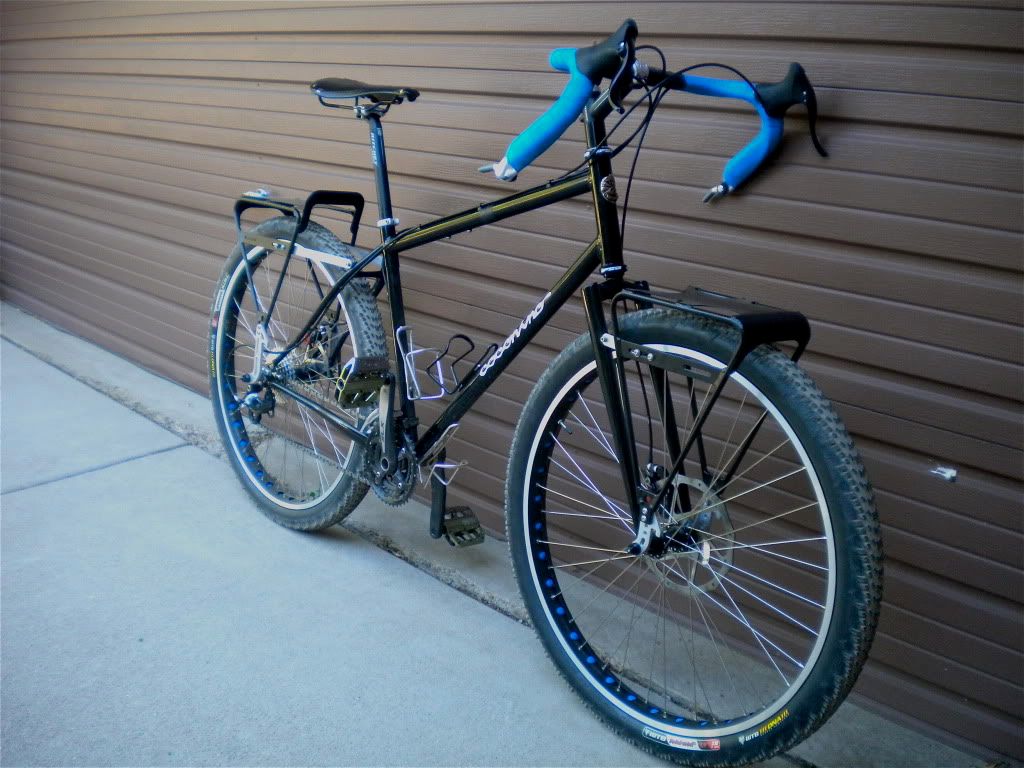 I just read Celt say in another post...
Steve Garro is a down to earth guy that happens to enjoy building custom bicycle frames for a silly reasonable price. The time, thought, and sweat equity he puts into each build is unparalleled. Craftsmanship doesn't begin to describe Steve's work. He's a true artisan that takes care in frame building to an absurd, almost maniacal level.
...Well said. Couldn't agree more.
- Taylor