Hello!
I'm in the market for a good beginners mountain bike. While looking, I came across this old 2001 Cannondale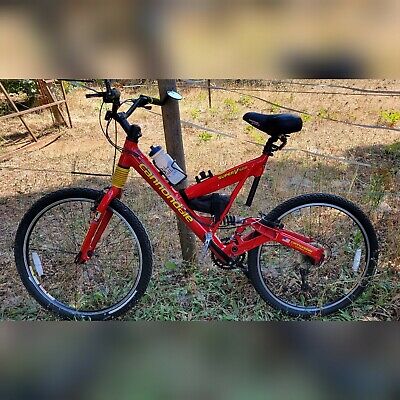 Find many great new & used options and get the best deals for Cannondale Super V500 XL Mountain Bike Made in America at the best online prices at eBay! Free shipping for many products!
I know this is a pretty old bike, but it seems to have been gently used, and from what I read in the original reviews, this bike was made with some pretty high quality parts (at least for when it first came out.) So my question is, should I go with this bike, and maybe make a couple upgrades to it? (Which is possible thanks to the low price.) Or should I try to find a newer bike?
Thanks in advance!