Discussion Starter
·
#1
·
Here's some of my photos from the finish line which also served as the Aid station for racers passing thru at the 85 mile marker. It was a great place to see riders in the midst of their suffering next to the first finishers, full of joy. It was also a great place to hang out and enjoy the day.
For more photos, see my photobucket folder here:
https://s239.photobucket.com/albums...ff 2008/creampuff 2008 Finish line and Aid 2/
Race winner- Kevin Rowe M6 Finish time 9:38
2nd place Clint Muhlfield M39 9:51 finish time
3rd Jay Petervary V58 9:56 finish time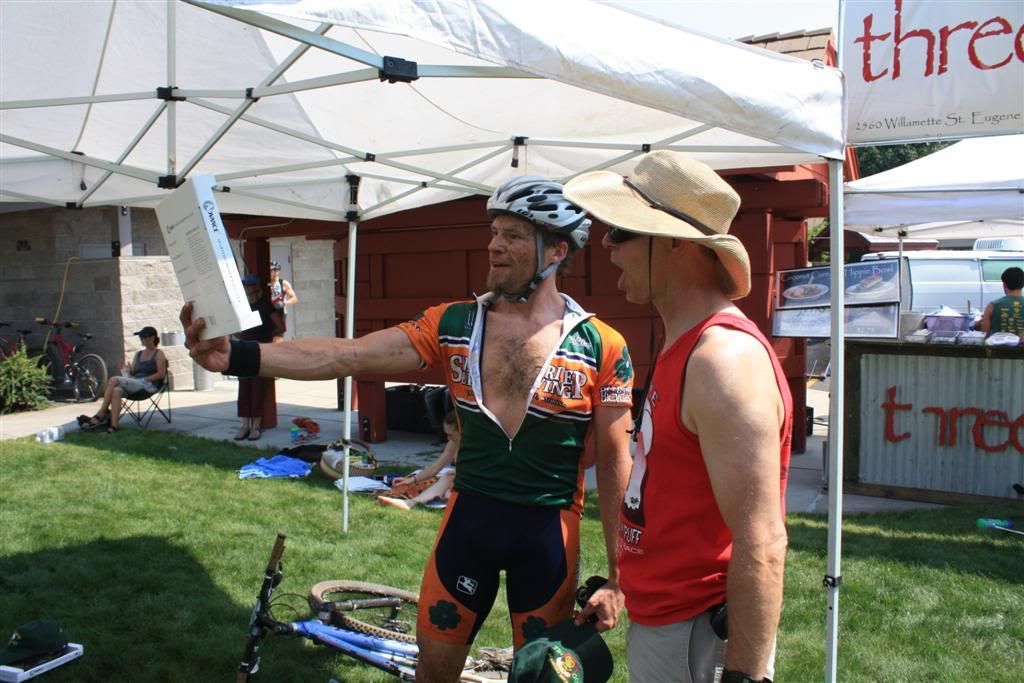 4th Jeff Neilson V55 10:00 finish time
5th Tom Kosmalski T4 10:16 finish time
1st SS/6th overall. Sean Mclaughlin SS17 10:19 finish time
1st Woman/9th overall Louise Kobin W3 10:55 finish time
my pics are screwed up, but I wanted to post a few pics of her anyways.
Here's a bunch more photos of racers, followed by a list of finishers and their times*
*unknown accuracy-subject to change