Discussion Starter
·
#1
·
Its pretty sweet! Special thanks to
www.Bikeworksabq.com
for the awesome deal!
Sun Atlas
56lbs and a 400 pound load capacity for taking home chicks from the bar. Its whats called a cargo bike by some long tail by others. The rear rack is just a steel plank with a milkcrate for now. A company named xtracycle designed an open source rack that this bike and surly use so there are lots of upgrades you can get for it. I'm eye-ing the big side bags each side can hold 100 pounds of junk. Also I'm gonna get some running boards to hold more junk and give passengers a place to rest their feet.
Its a family bike, the kids love it. Its a little unsettling that they call it my "cool" bike.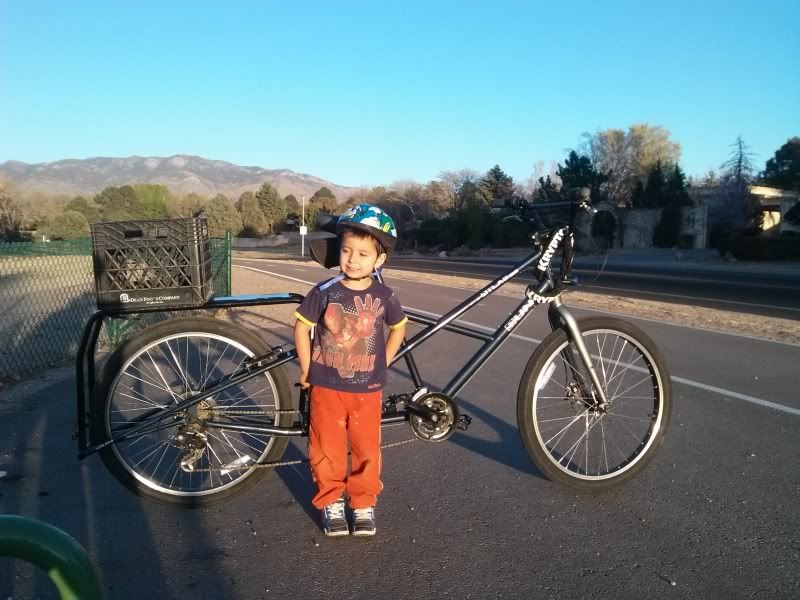 I went grocery shopping with it, but didn't get more then any one with a backpack could have carried. I still need to buy bags for it. but mostly its cool to turn a chore into something enjoyable for me and the kids.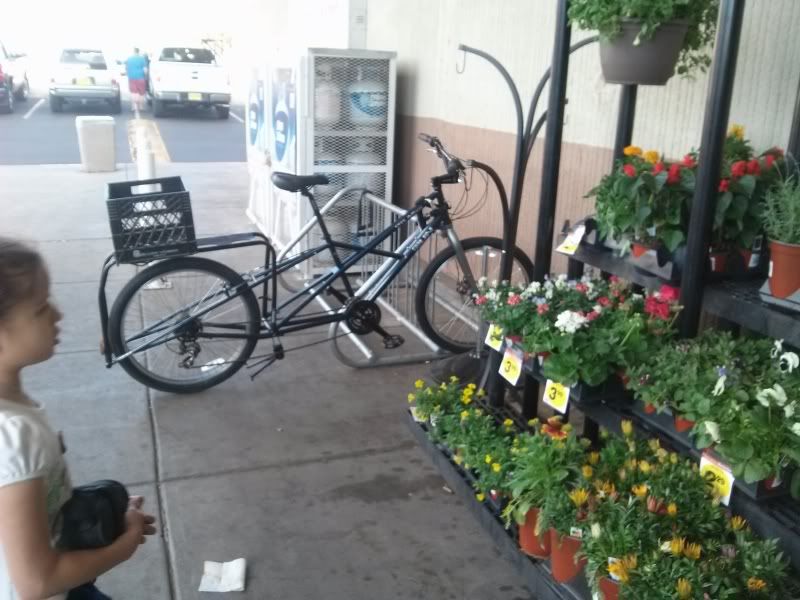 The rack has lots of spots for the various add-ons but perhaps the coolest is the quick release mount that lets you tow a bike or bob trailer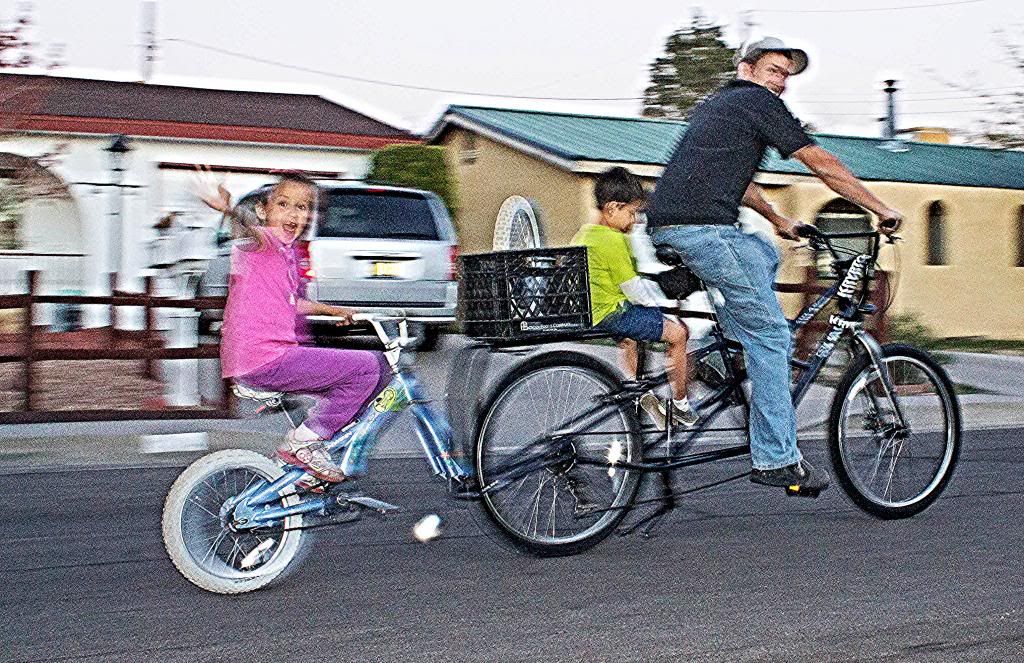 Misc BS :
It has a 48 spoke 35mm rear wheel with a 14mm through axle Its fuking punk rock.
21 speed twist shift with a "mega range" cassette 34tooth old school
Its also got some bmx style handle bars
The ride is nice and smooth. Its a big Cadillac bike. Kid of a shame the steerer tube is so long ive got a fox36 160mm fork calling the new big bikes name
Give me room when you see me in the foot hills cause loaded up I need about a 1/4 mile to stop