Ok after seeing the other 650B nimble I was giving it some thought... Then I "screwed" up and went for a test ride on my wife's Nimble 9 I just built for her---It felt soo smooth and just flowed around the practice loop at our local trail head. I just had to order me a frame and make a 650B with it. Still can't grasp the need for the BIG hoops yet. Ridden 650b before and loved it on my "ONE" frame..
Parts coming in: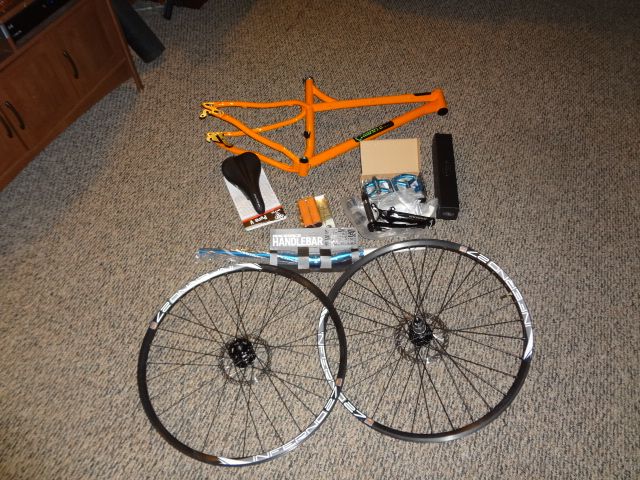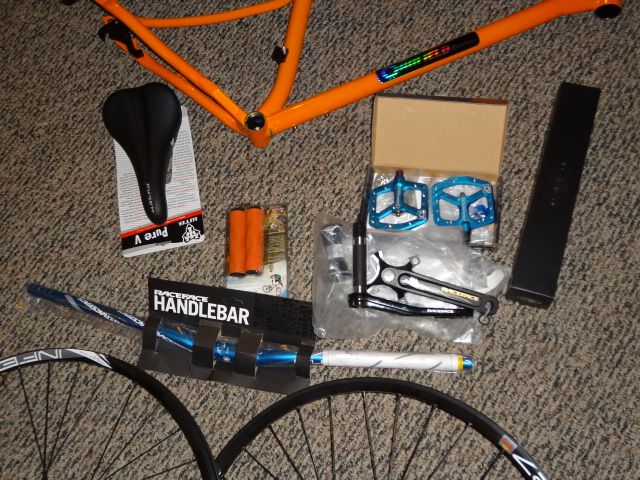 Tires, headset will be here tomorrow and the balance of parts are coming out of my spare parts bins... With all this rain lately, I am going to have to make a trip to Ray's MTB park in Milwaulkee, Wi on Saturday to try it out
It's complete for now... Possible changes: High roller II for the front, Crank Bros 27.5 when released and a dropper post...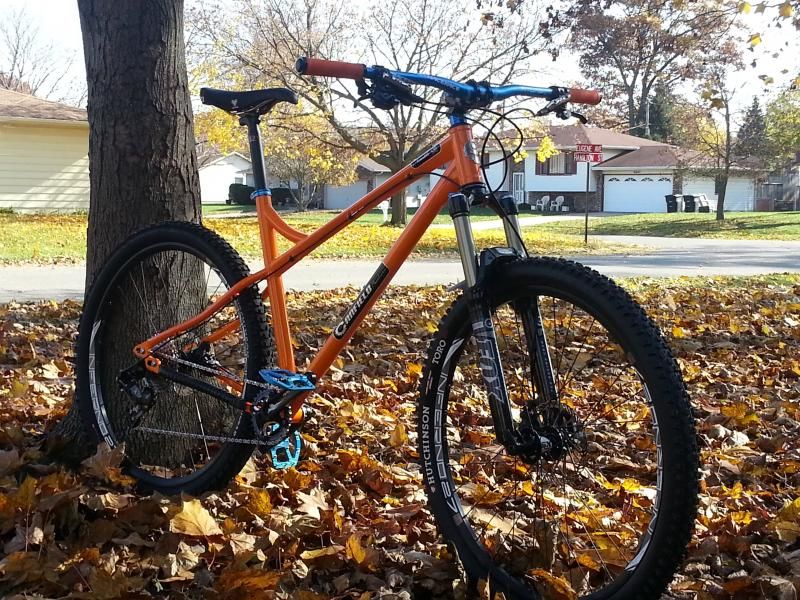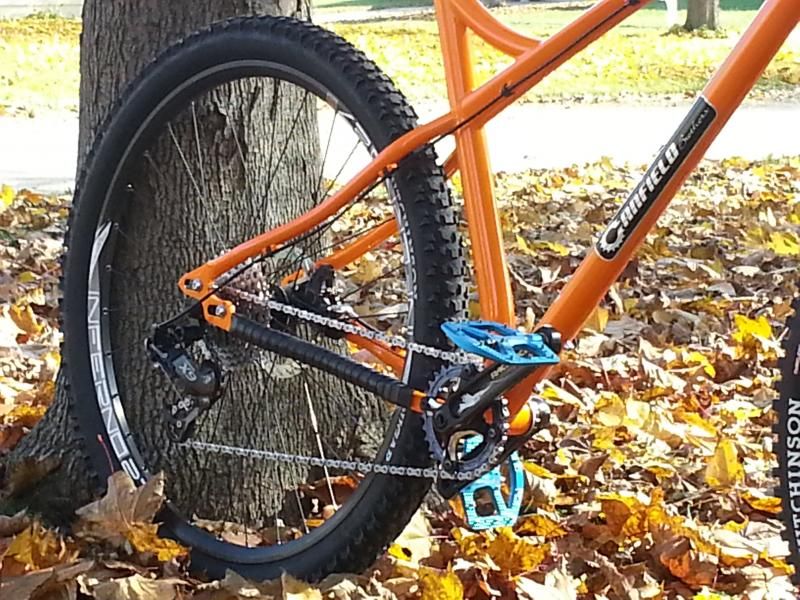 A Gratuitous photo with my wife New Nimble9...