Discussion Starter
·
#1
·
It is kind of embarrassingly that I grew up in northern British Columbia, not far from the bridge to nowhere (tm) and then across Canada, but I only have one Canadian bike. I've posted it before and still haven't gotten around to the needed resto, but at least I have a slightly better picture. This was the personal bike for Bushpig #2, Brenskin Bagdonis and now donated to my hoard. He and I went nuts designing our perfect rides between 1988 and 1989. His bike has a lot of the features we wanted, right down the the Ibis-clone paint.
So here is my Canadian bike. In the future I hope to have a lot more like Rocky Mountain Wedge and Tantalus, Brodie, DeKerf, Off Road Toad, and even humorous lugged Marinoni's. So, if you've got'em, post 'em!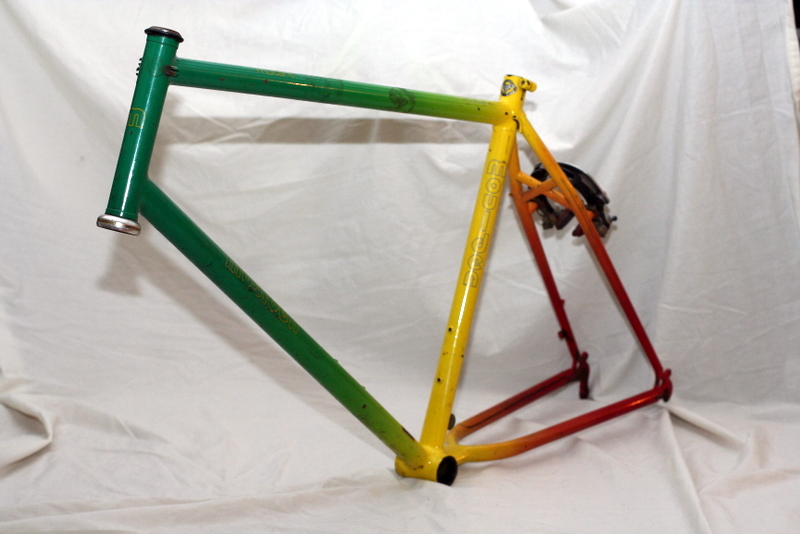 p.s. Canadian Ti and Al is welcome too!