Discussion Starter
·
#1
·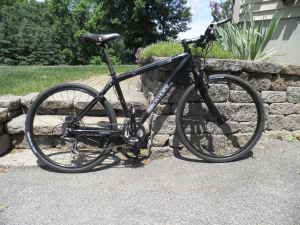 Can't figure out what is by the description. Going to look at it on Sunday. Looking for my first "real" MTB. Gonna use it primarily for suburb asphalt, exercise, trail riding, stupid rudimentary shenanigans like wheelies, manuals, and bunny hops.
I'm 5'8", 29" inseam, 200lbs. Think this bike will be too small for me? Is $300 a good price? Please help! Looking for a used MTB on craigslist for $300 or less and it's hard to learn what brands and models are good!
Specs given:
Gently used 2007 Ironhorse mountain bike with road asset.
Road and off road tires
rock shock front suspended fork.
17.5 inch frame size
Shimano acera rear derailleur
8 speed
Triple crank set
Rear disc brake
Front disc brake only with front suspended fork (off road asset)
Rigid fork mounted on the frame at time of sale