Discussion Starter
·
#1
·
Hello, I'm sure there has been some sort of posting regarding campy off road drivetrains but I'm having a tough time finding what I'm looking for (here and on the web). I am trying to find out how many styles or groupos of components were made and in what order were they (like Shimano's XTR then XT, LX and so on)? I am familiar with the names like Campagnolo OR, Icarus and Centaur, which is what I believe came with the bike I'm working on but Centaur is also roadie stuff. Anyone with knowledge regarding the campy mtb components and what to look for would be greatly helpful. I am pretty much just needing the derailleurs and maybe the cranks.
Here is a pic of the shifter break lever, anyone know what group this belongs to? The only markings are the Campagnolo logo in the brake lever and on the top of the shifter. It is also seven speed.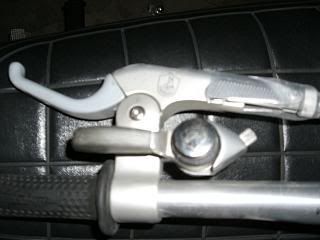 Thanks in advance for any help or advice anyone can give me.