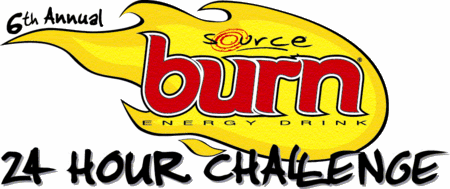 Racers Ready... Racers Set... Here's a little something to warm up those cold days at the office before Holiday vacation:
https://www.burn24hour.com
Check out the footage right on the homepage from all the action at the 2005 BURN 24 Hour Challenge. It's the best six minutes you'll spend at work all day!
Many of you have been asking, so here's the answer: Yes, the BURN 24 Hour 06 is on for Memorial Day weekend at Dark Mountain Trail. We're busy working away at getting even more great sponsors for next year's race, which means a bigger, deeper prize pool! No other 24 hour race goes five deep in EVERY category, plus huge schwag raffles, a post-race pasta dinner and so much more! Pass this along to all your riding buddies that skipped out on '05 and show 'em what they missed.
We also have a new race director for '06. You can direct all inquiries about next year's race to Eddie O'Dea (featured in the online race video) at "
[email protected]
". He's bringing his experience at Worlds and numerous other solo races to the BURN 24 Hour to continue to improve and innovate the event.
Have a great holiday and a happy new year. Lift your glass of eggnog and toast to shiny bike parts under the tree!
Best,
Tyler Benedict
BURN 24 Hour Founder
www.burn24hour.com