Discussion Starter
·
#1
·
The girlfriend and I were going to do a Forest Service road ride in Arcadia a couple of Sundays ago. She heard about a local wine tasting and decided to go there instead. Me being a hops barley rye kind of guy I decided to take a back country ride near her house close to Buchanan. There is a stretch of the Glenwood Horse trail and Buchanan Trail close by that I have been wanting to explore a little more. This area can be accessed out of the Bearwallow Gap Horse Trail parking lot on Pico Road just off of Rt 43. Rt 43 goes between Buchanan and the Blue Ridge Parkway. This area is very rugged and steep.
The Buchanan Trail and Glenwood Horse Trail cross each other twice, essentially forming a figure 8 double loop. I went up the Buchanan Trail. From the parking lot it is back towards Buchanan about a half mile. Just below the row of small houses on Rt 43 there is a gate with a trailhead sign.
This trail is very steep. It starts as old doubletrack, probably a mining road. I think this stretch is actually on James River Limestone land, so I wouldn't venture too far off the trail. Don't want to find one of those 500 foot clifts by accident.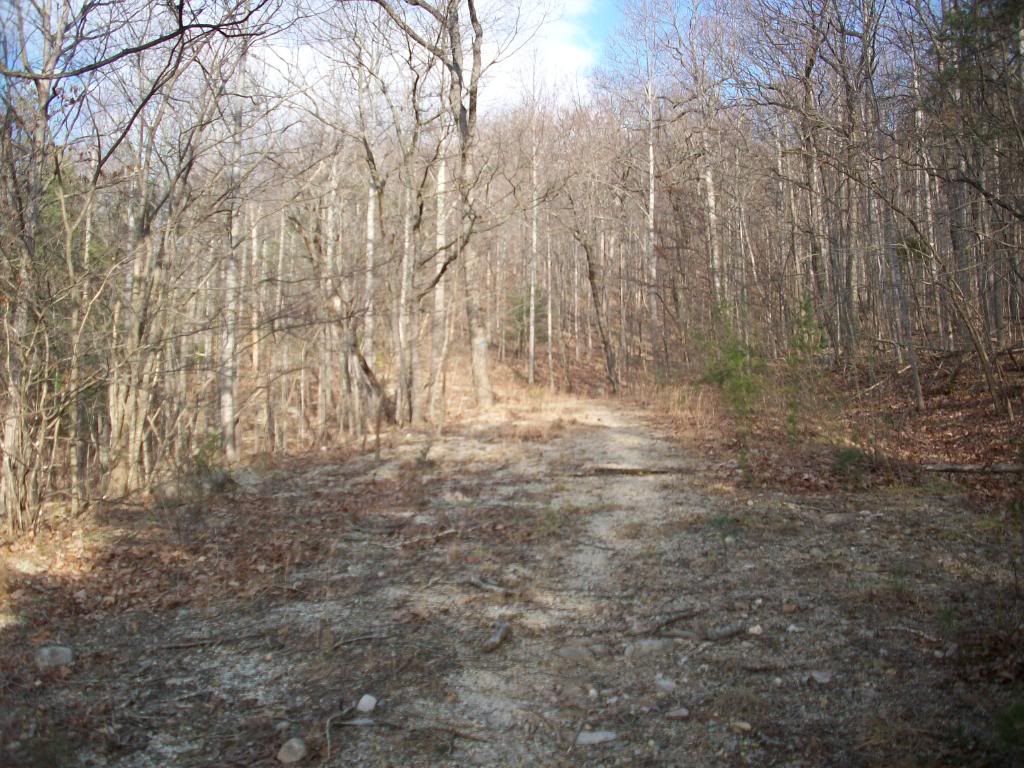 The Buchanan Trail joins the Glenwood Horse trail for a ways and then veers off to the right. It becomes singletrack at this point.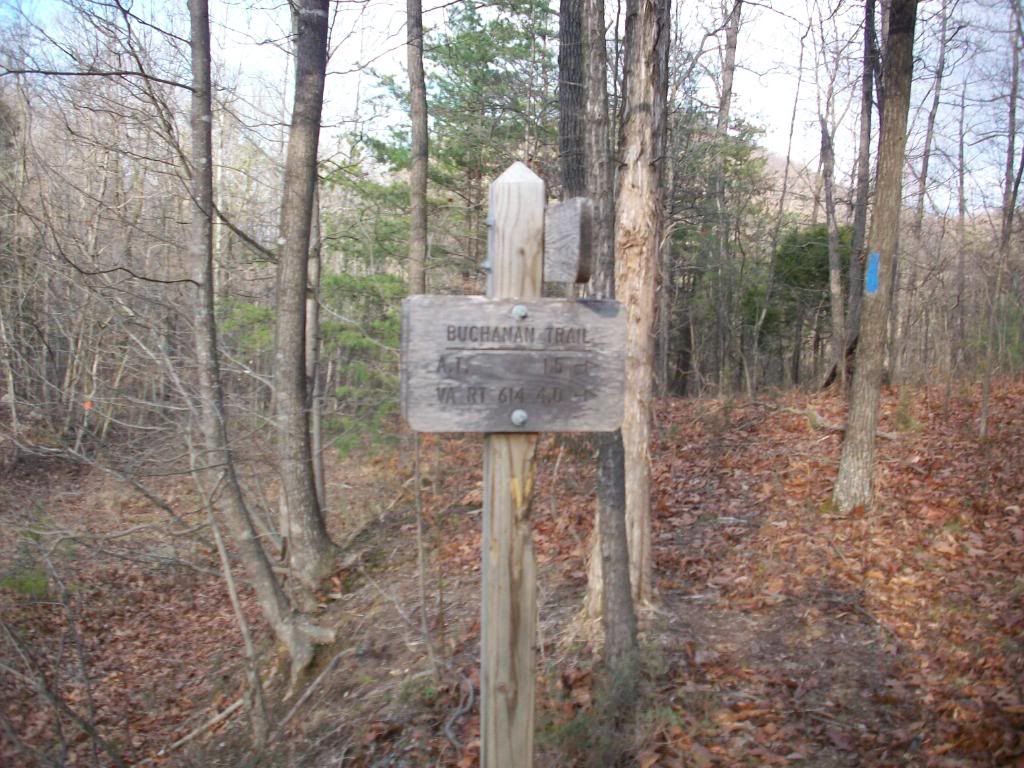 Th first stretch is not too steep and pretty nice.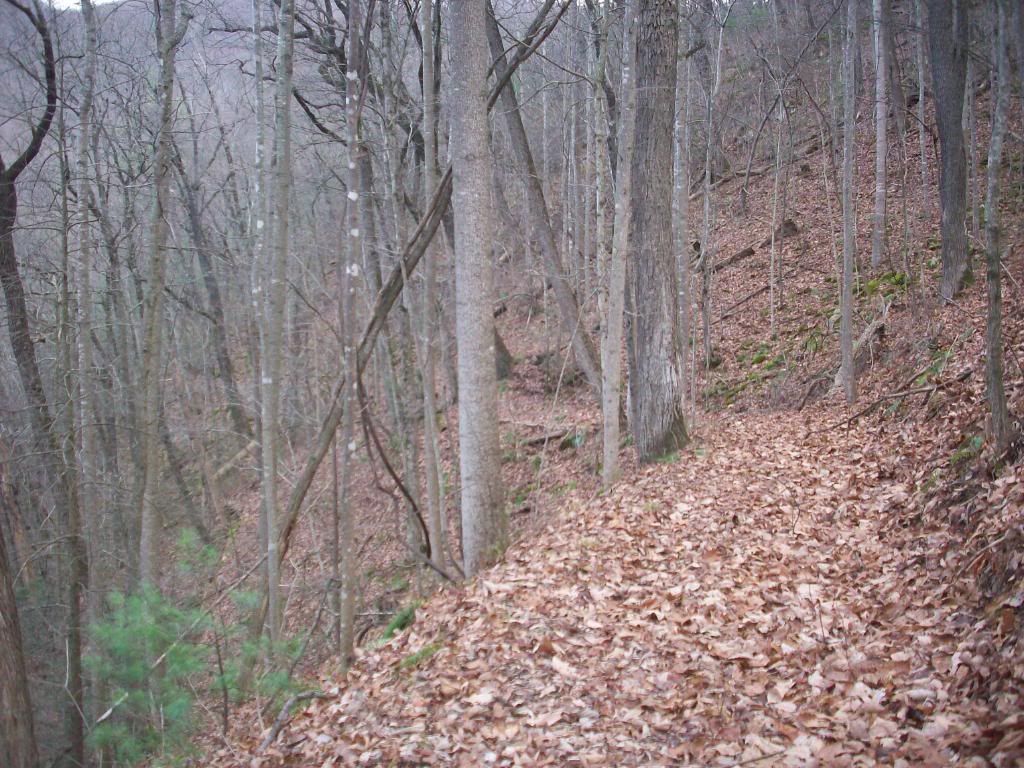 After the creek crossing
The trail gets steeper and eventually gets too steep for me to ride.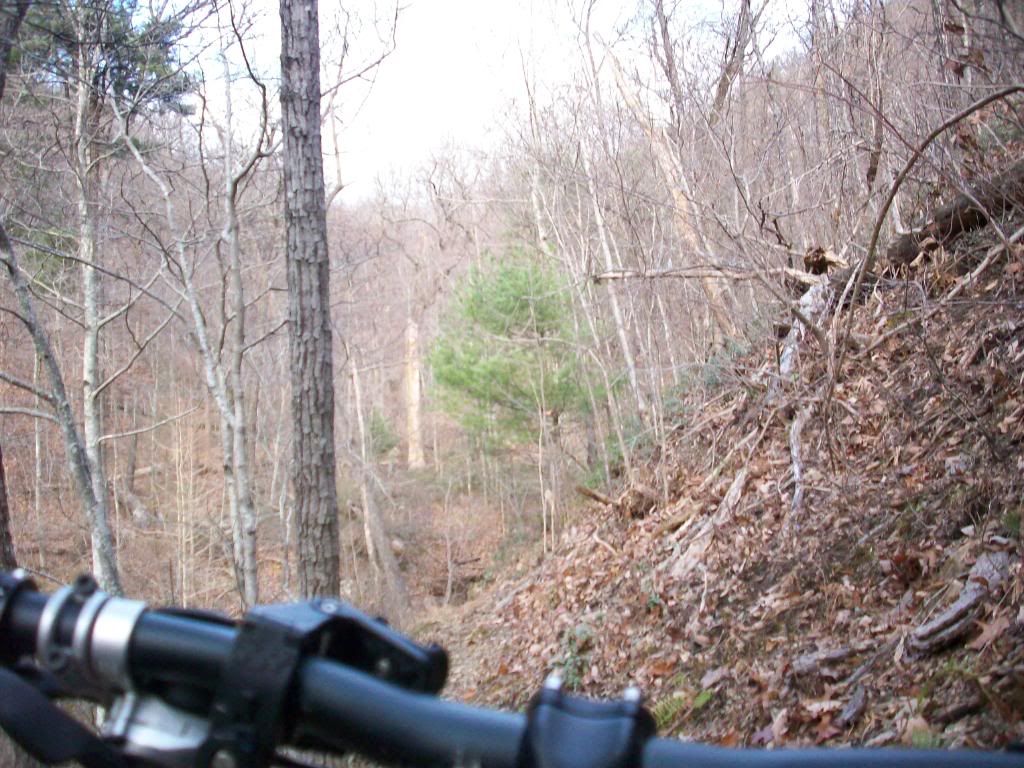 Probably a good story here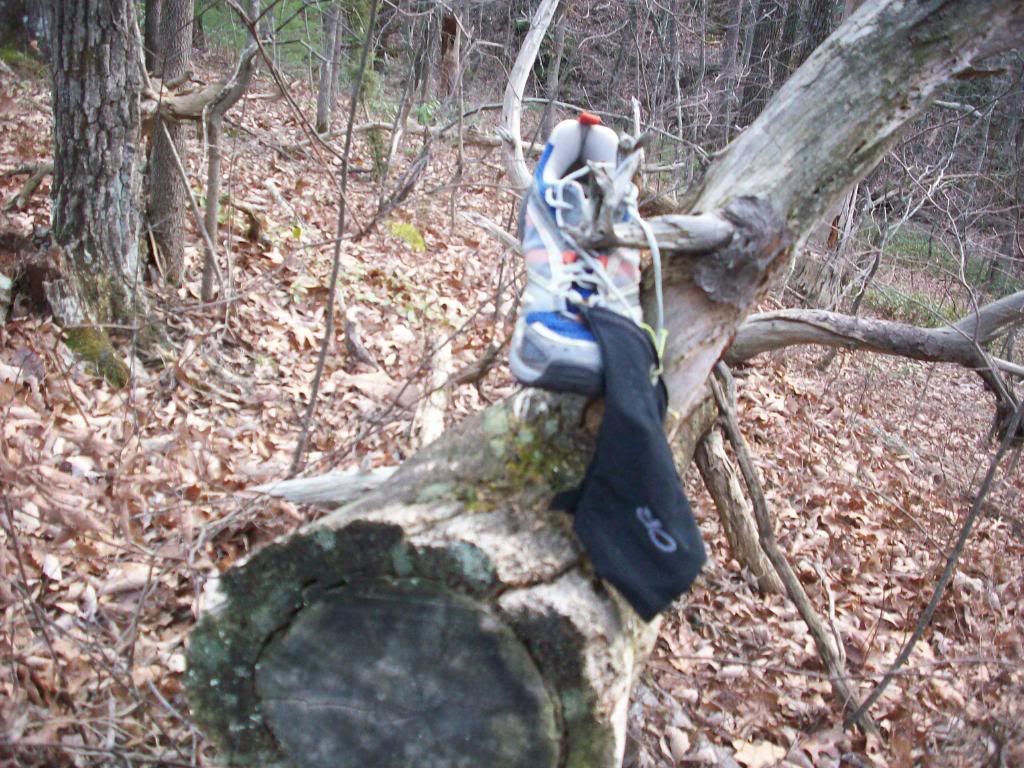 The top at last.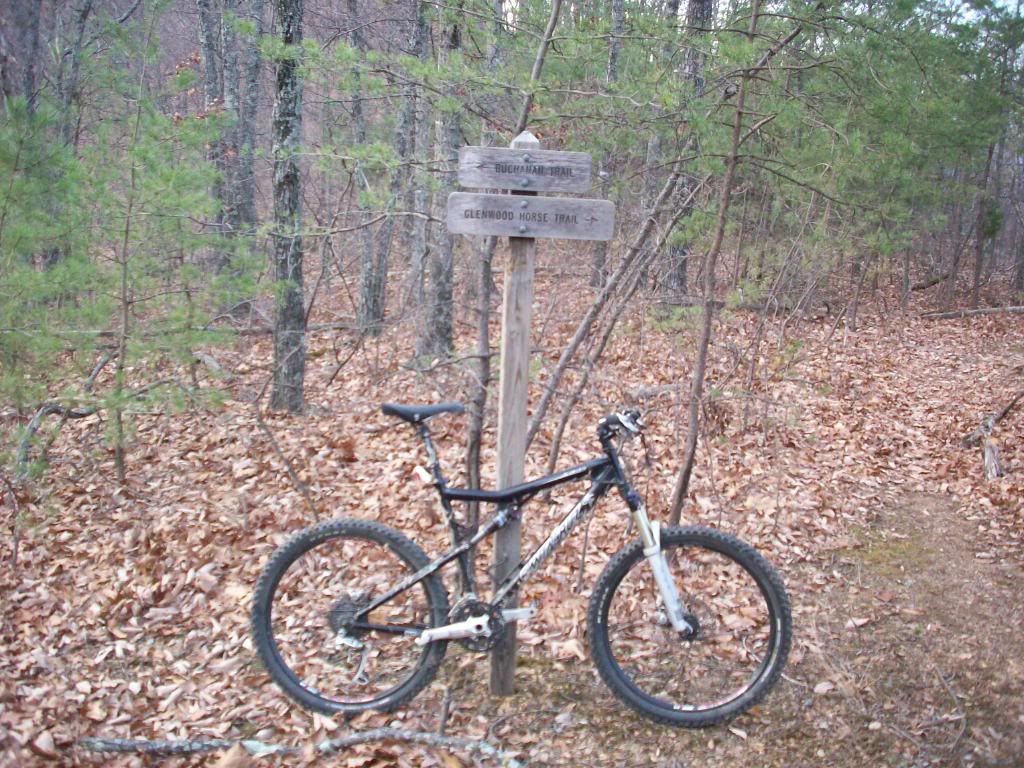 From here I took the Glenwood Horse Trail all the way back.
The top stretch of this trail is pretty good, though skinny and off camber. Probably a pretty tight trail in the summer, but good in December.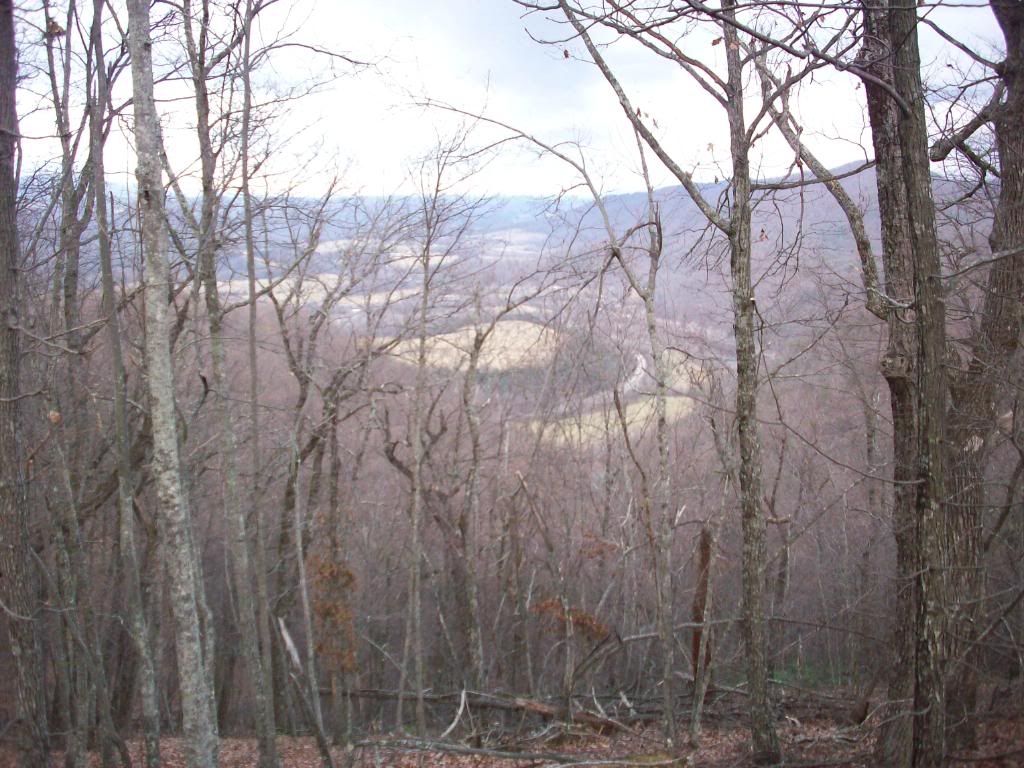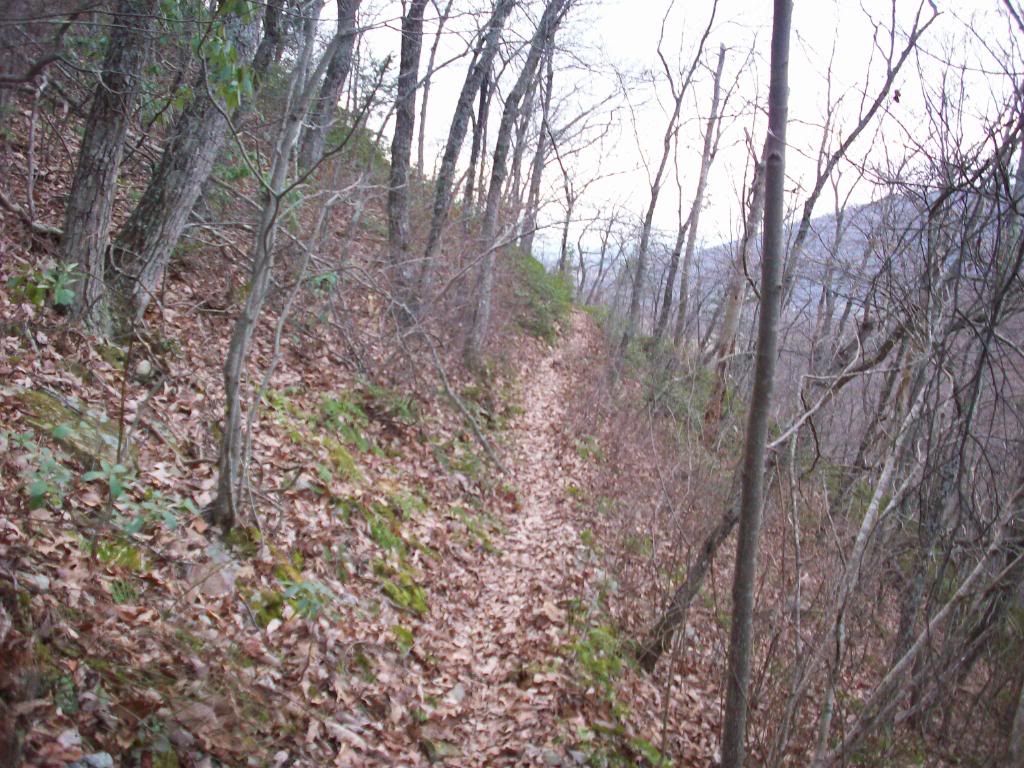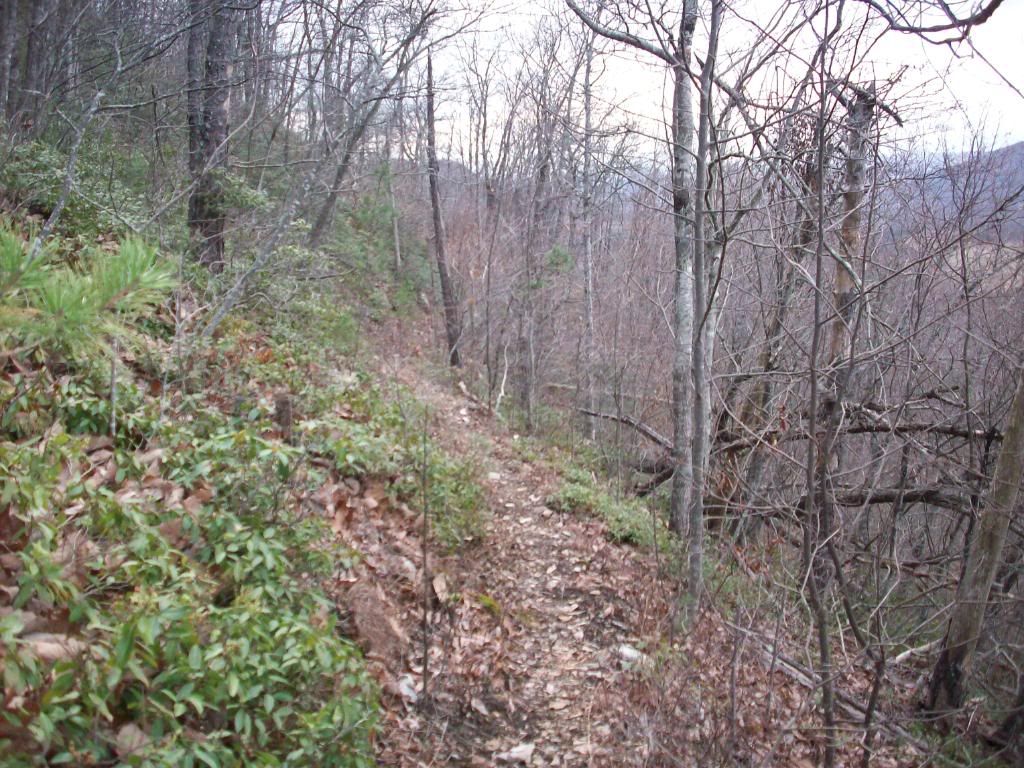 Some rocky tech stuff, but nothing too bad.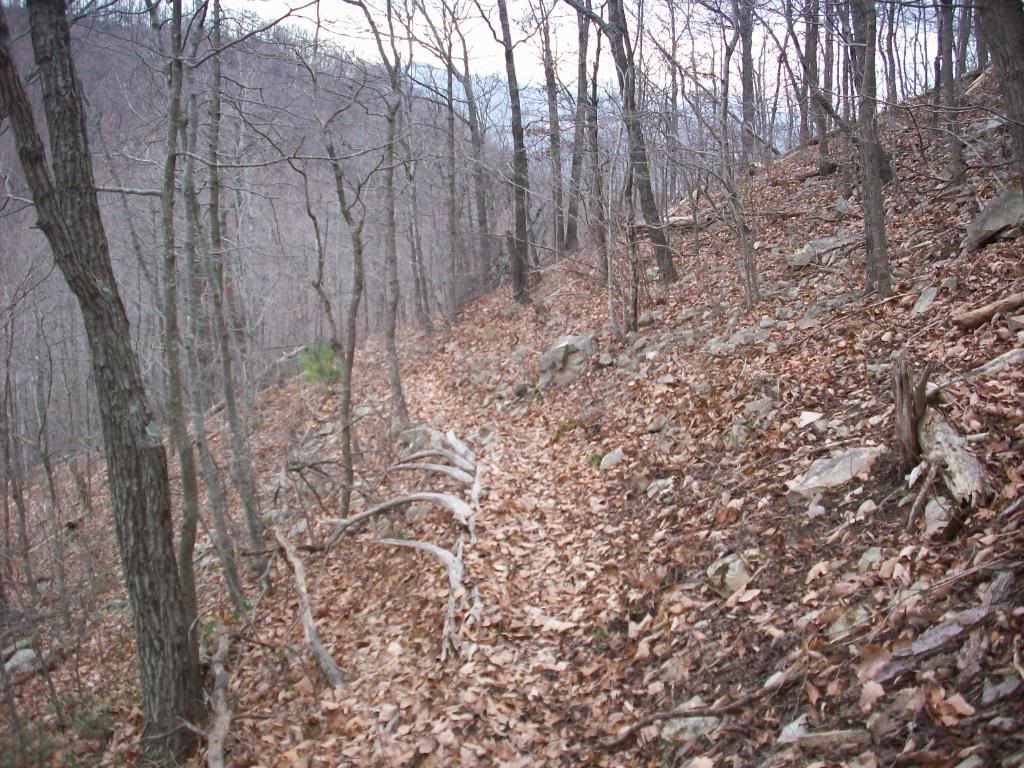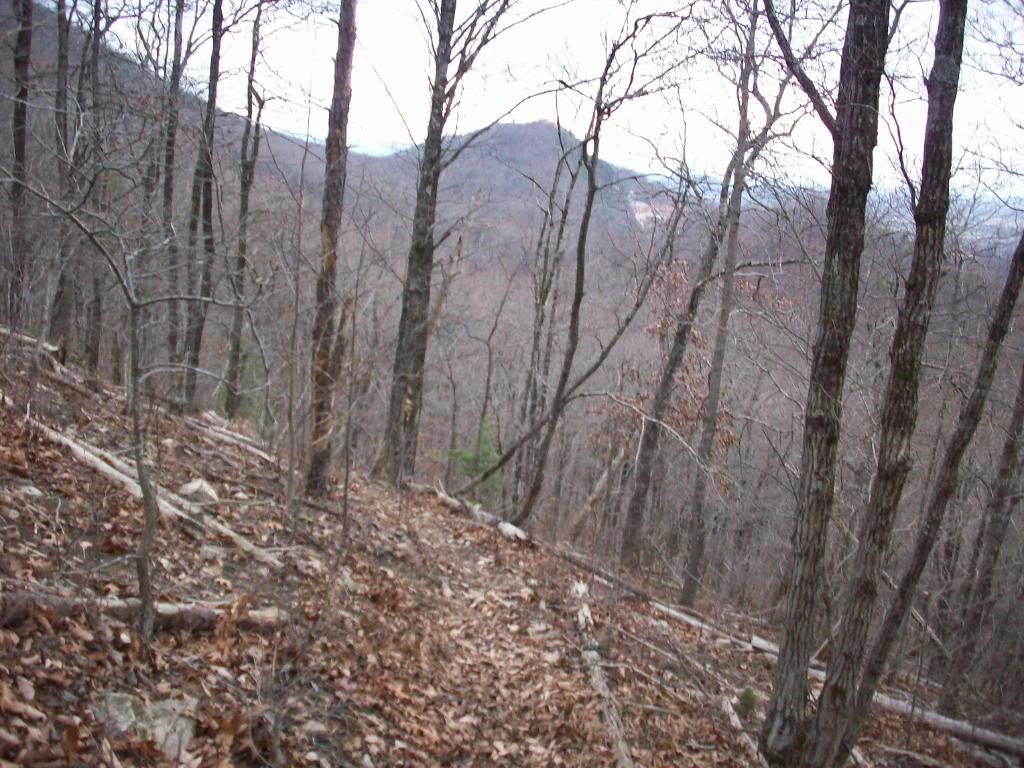 Back onto doubletrack for a ways.
Some of the doubletrack is pretty steep.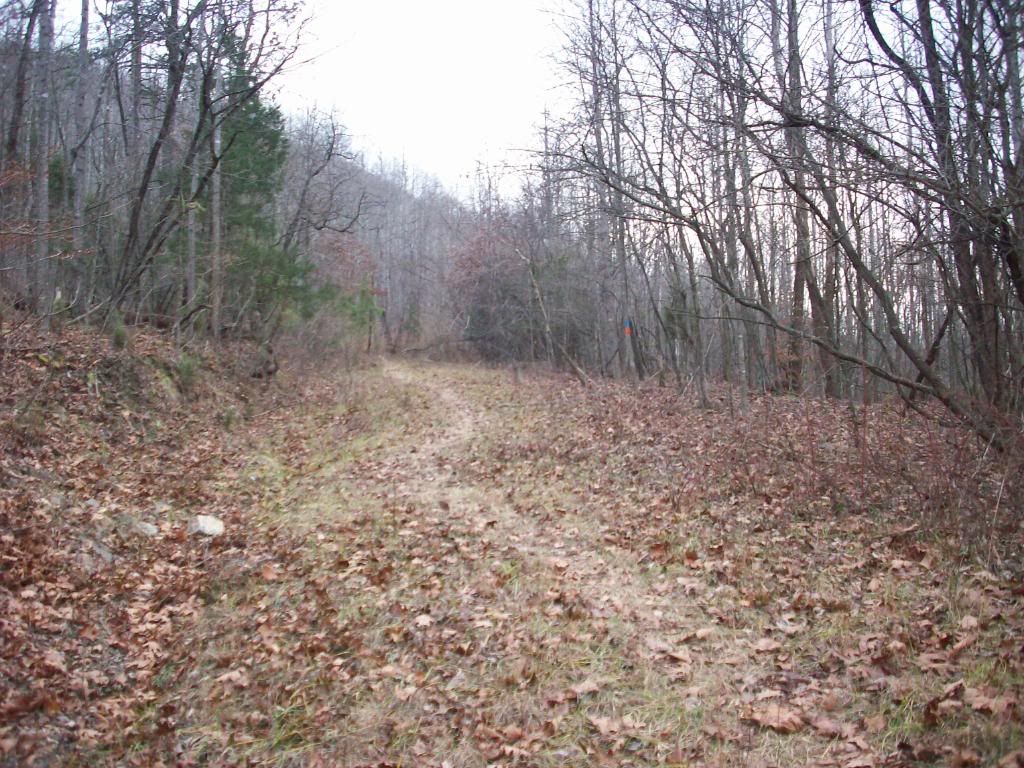 After crossing back over the Buchanan Trail the Glenwood Horse trail veers off to the left. I had heard this stretch of trail was tough, but it was worse than I expected. I probably walked half of the 2 or so miles back to Rt 43.
Every hundred yards or so was a "trough" were rocks had been pulled out and stacked to the downhill side. Perfect for catching leaves. You would ride through a foot of leaves and eventually hit a soccer ball sized rock that would grab your front wheel and stop you dead. Know what the captain of the Titanic felt like.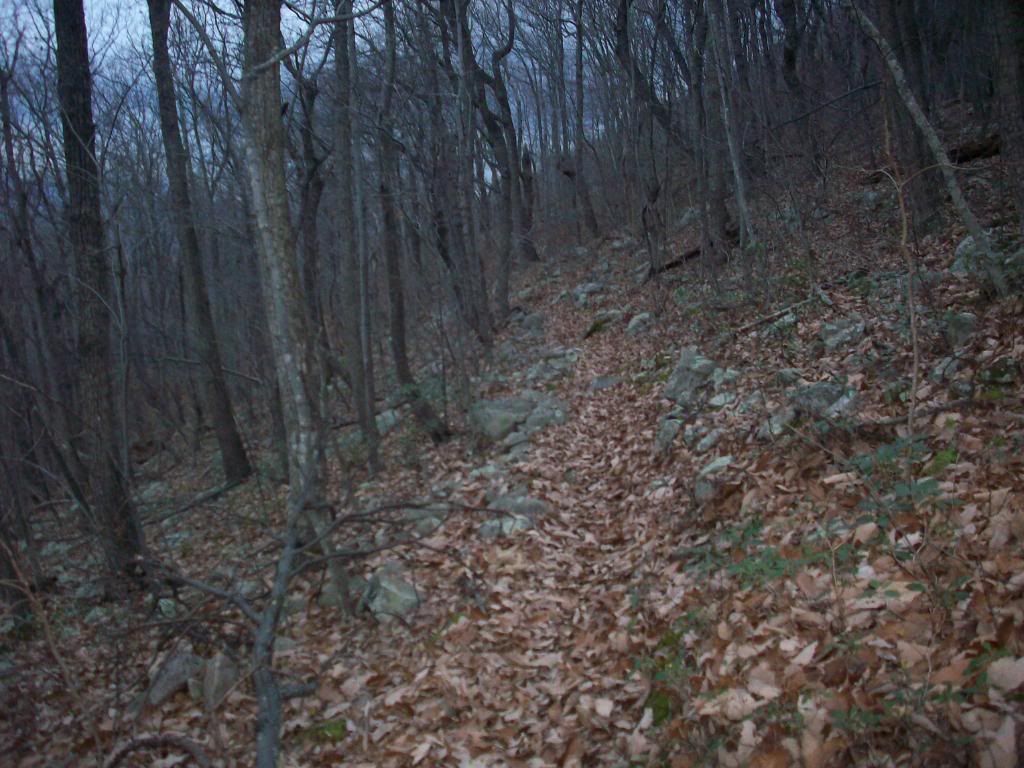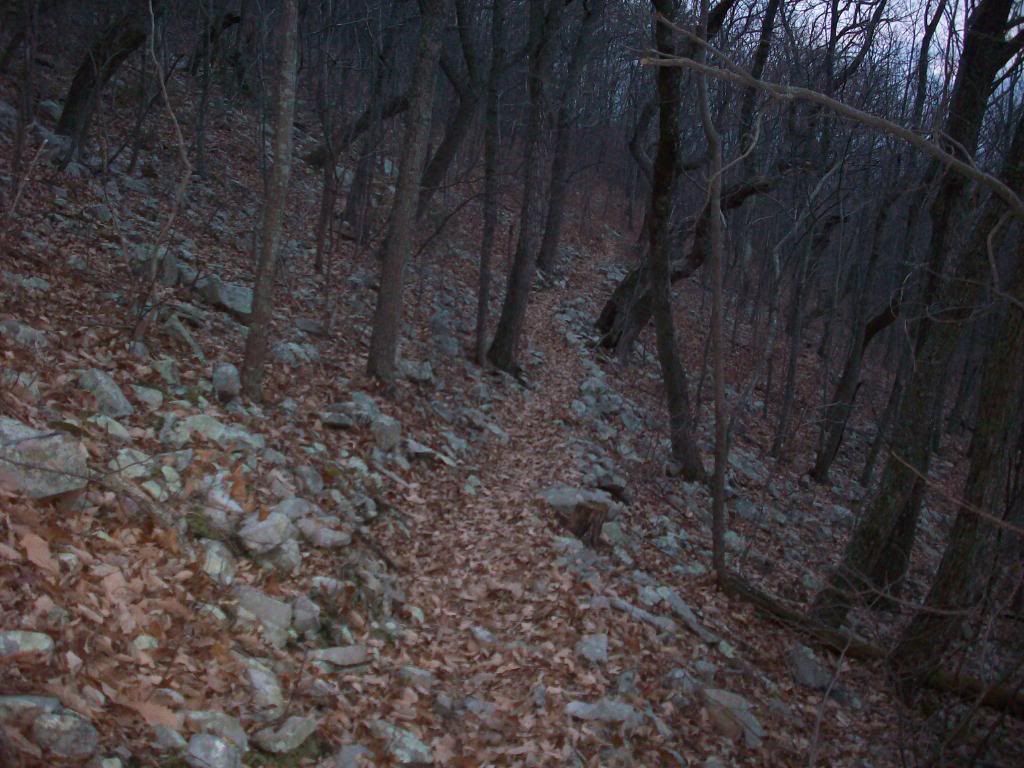 Finally figured out if you dab your uphill foot into the rocks and keep you downhill foot loose, you could make it most of the way through the "trough". Like riding in someones gutter.
Dread and Terror stretch of Glenwood Horse Trail
'
I could not recommend riding this lower stretch of the Glenwood Horse Trail. Bypass this and take the Buchanan Trail. Why ride any of it? Well, the adventure of it all. It also takes you over to the other side of the ridge where there is a lot of cool stuff in the Acadia - Jennings Creek area. I want to do a loop over and back on Little Cove Mountain Trail and Cove Mountain Trail. Or maybe a point to point ride down from Parkway near Apple Orchard Falls where the Horse trail crosses the Parkway. Another day another ride.