Discussion Starter
•
#1
•
This was the crank which I upgraded to on my Superfly. Check it out now: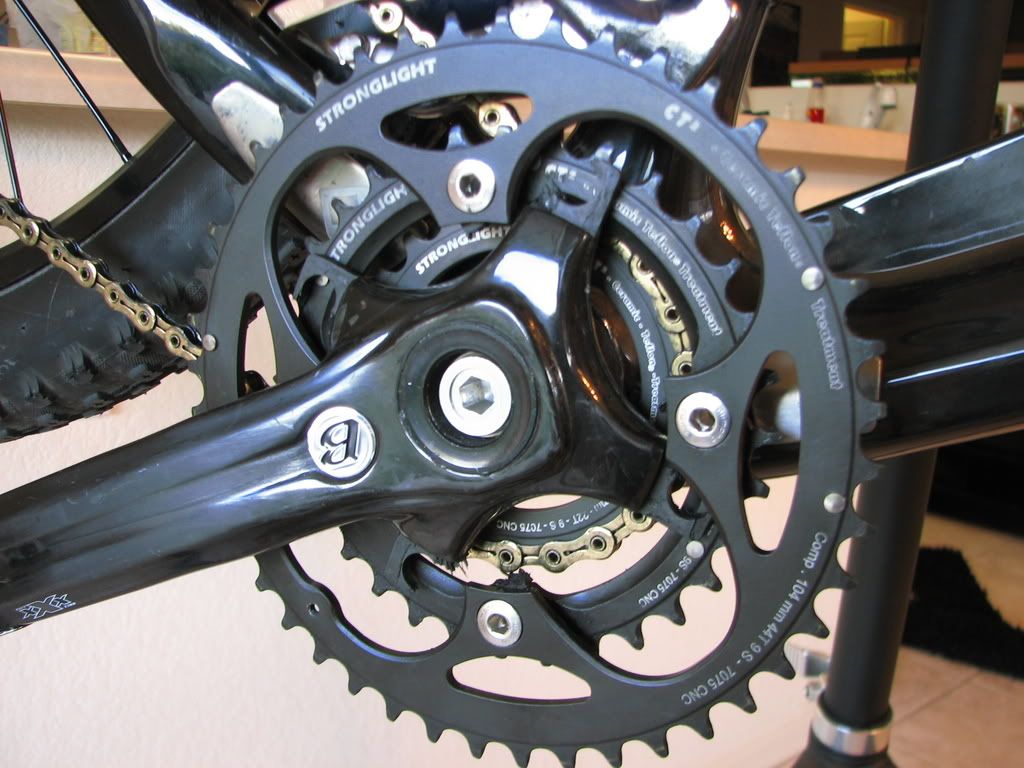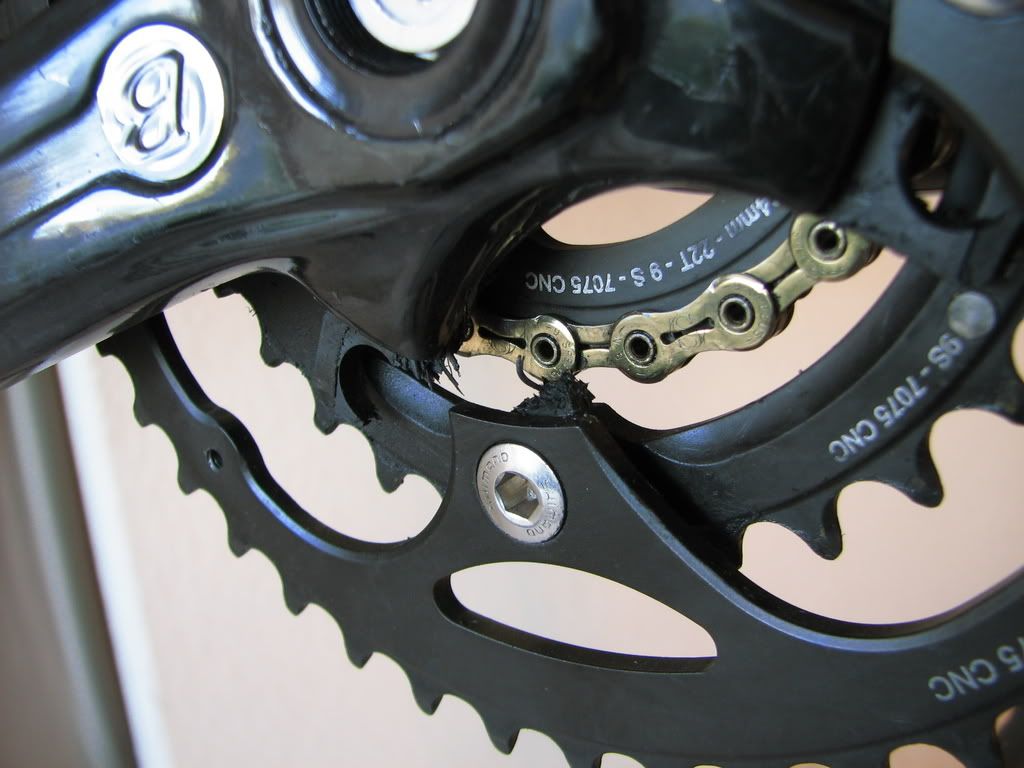 I was riding on the street about a mile from my house and I was waiting for the light to turn green at a busy intersection. I think I was in my large front ring when the light turned green and I accelerated very hard as I have a habit of trying to beat the cars to the 100 yard mark. About three pedal strokes in I felt an instant lack of resistance and fell forward toward the toptube but caught myself before getting railed...if you know what I mean. I smacked the ever luvin begeezers of the inside of my left knee against the top tube an bruised it pretty badly. I recovered within a second or so, looked down and saw the chain on the middle ring and continued on. I was a little bit embarrassed because there were so many people and a couple of gals on the sidewalk corner that saw the whole thing. I even heard them say Ohhhhh! as they probably assumed that I did bottom out my package on the top tube...lol
I actually rode and continued on not realizing that there was any problem. The chainring had wedged itself in some way that it was fairly straight and somewhat tight against load. Since I didn't realize what happened until looking at it later that night I really don't know what position it was wedged in. I accidentally discovered the problem because I shifted to the small ring and then the assembly loosened up.
To say the least I was surprised and bummed. I called the LBS and told them what happened and sent them a dozen pictures or so. I'm confident that Trek/Fisher will take care of me as it should be a warranty issue. I'm guessing it was just a fluke but I thought I post my experience and hear your comments or questions.
One more close up pic: