Discussion Starter
·
#1
·
Took me a couple weeks to get around to this ride report, but here goes.
So it's your birthday and you have to ride. But where?
Douthat - just there a couple of weeks ago
The Cove - too public, wanted a back country ride. Solo, go slow, take pictures and explore something new.
Dragons Back - too mean, I am a year older after all
Aracadia - ahhhh, just right. A little piece of God's country sandwiched in between the Peaks of Otter and the James River. Most of my riding buds ride the stuff up North Creek, Cornelius Creek and over the other side. I wanted to revisit some old trails on the Jennings Creek end and check out a new trail.
Not an area for singletrack purist. You have to hook all kind of stuff together to make a route. But, it is a beautiful area full of creeks and deep hollows.
A lot of this ride involves sections of the Glenwood Horse Trail. Ironically, the horse back riders don't seem to use these sections at all.
Rode this convulted route
Parked on Jennings Creek at the pulloff as soon as you enter the national forest. Turned up this road close to the railroad tracks in Arcadia.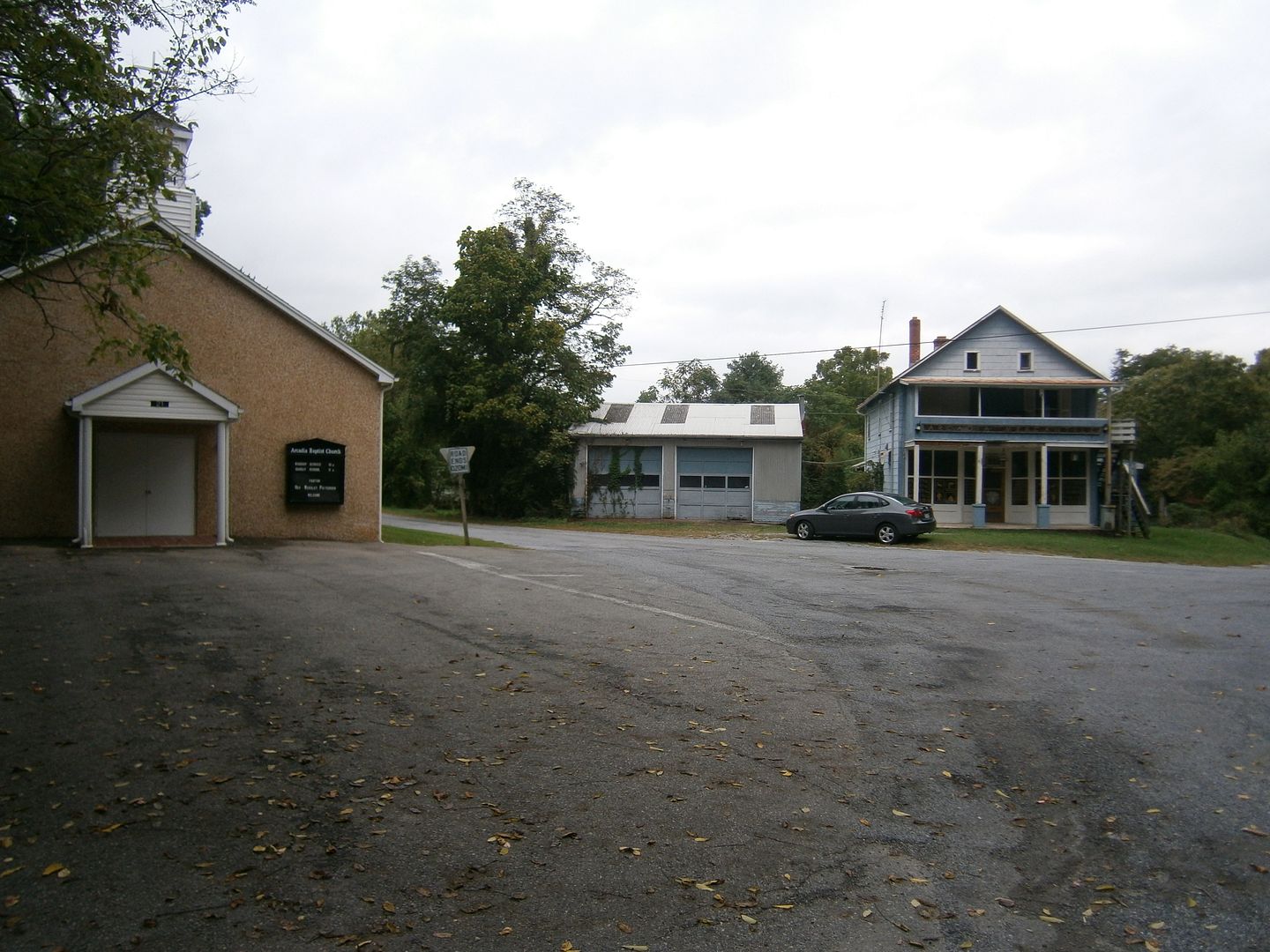 To Cove Mountain trail
Funny, this trail doesn't even show up on some of the newer NG maps, Nothing special about this trail but it gets you up the hill to some cooler stuff
Starts as double track and eventually narrows into single, along with some steep hike-a-bike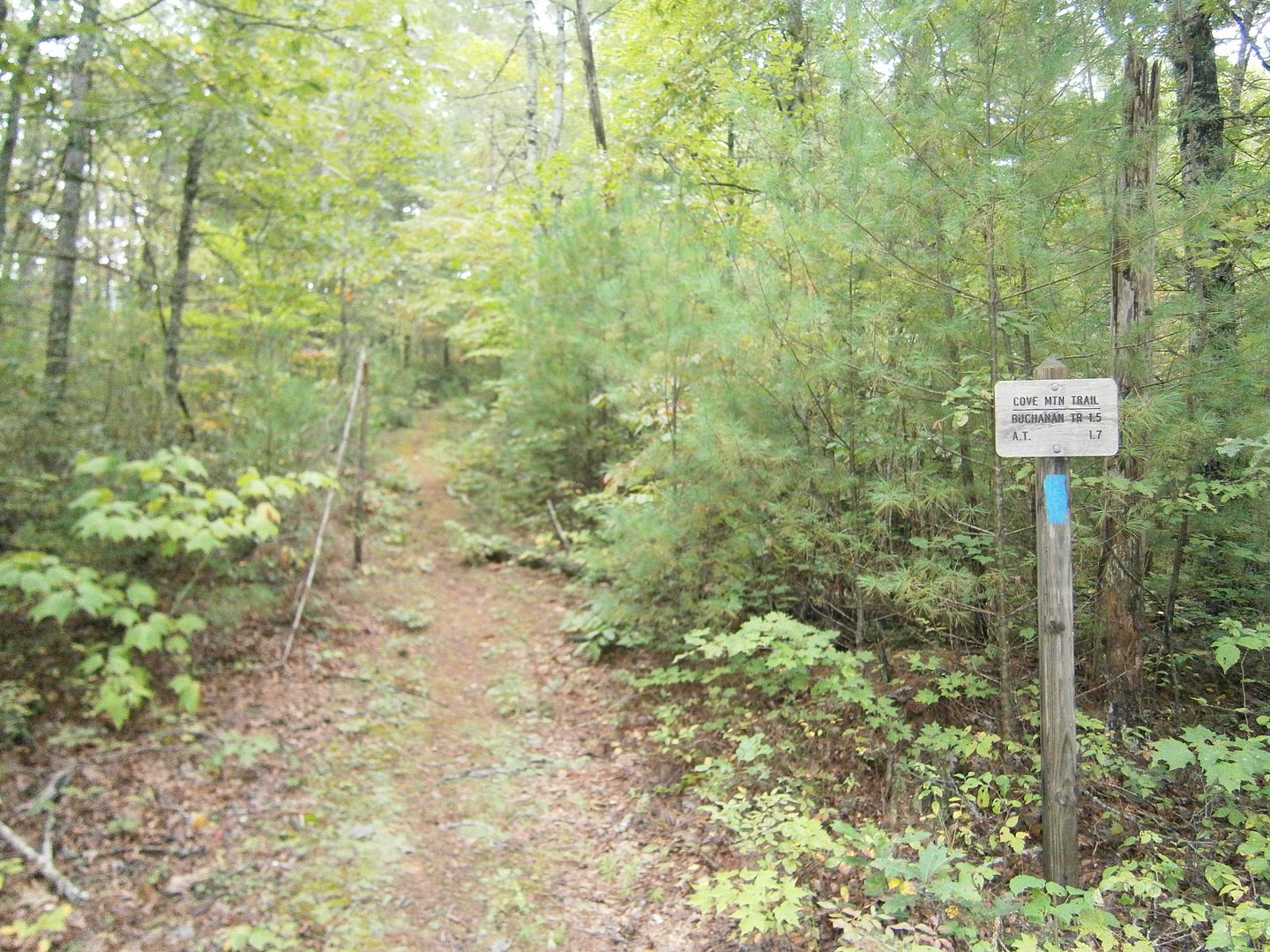 Mushrooms were plentiful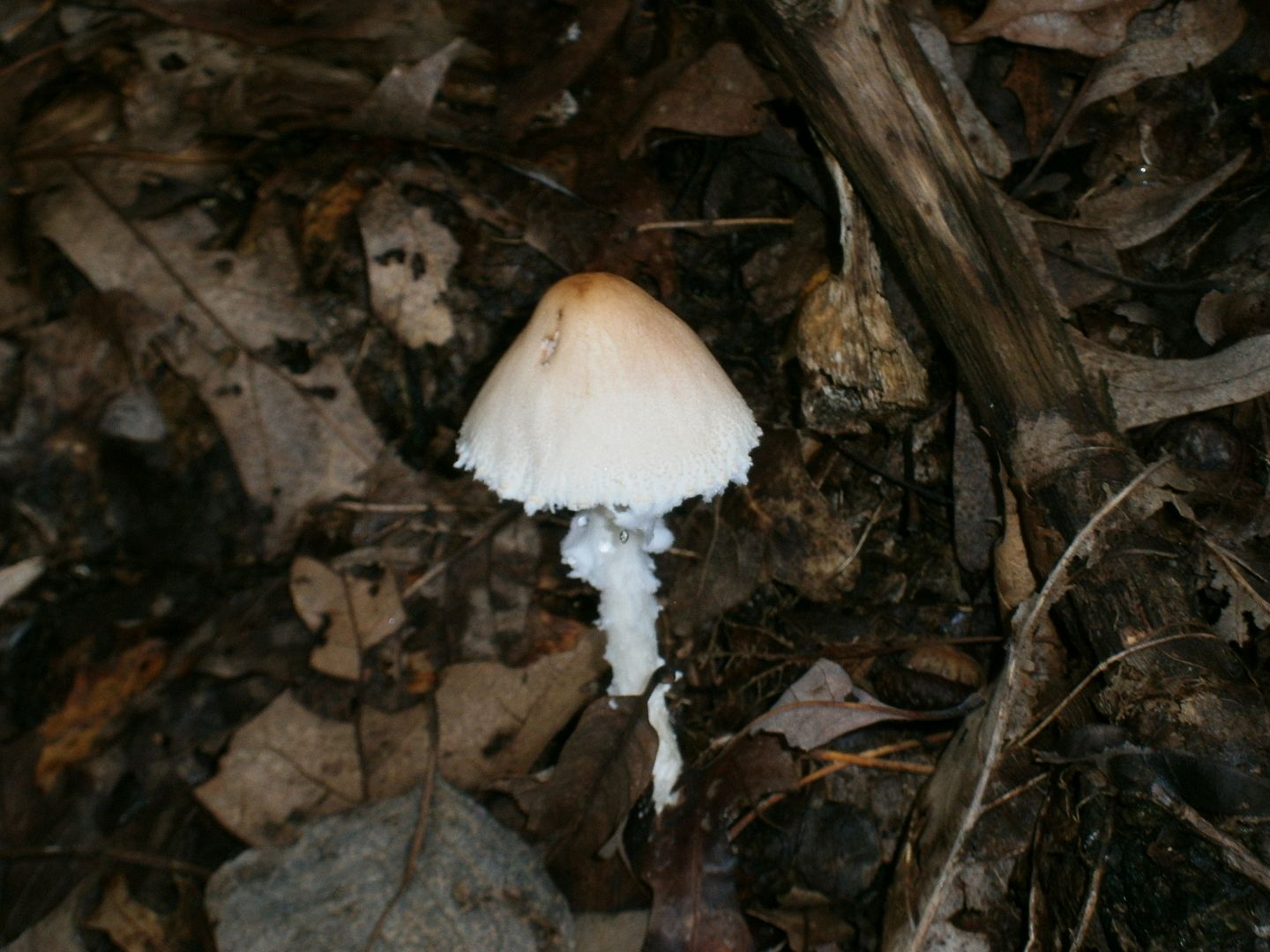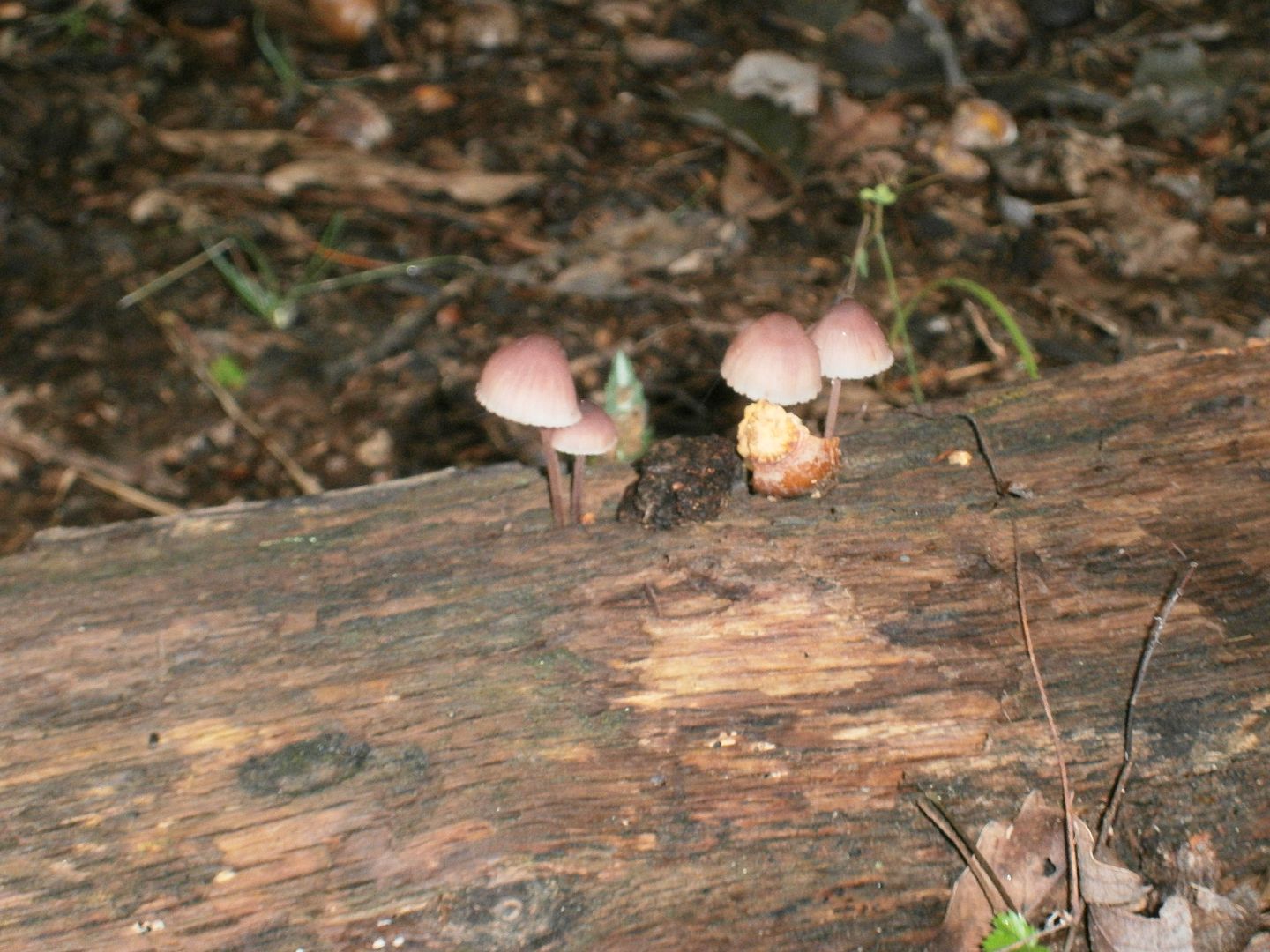 There's a menagerie of trails that hook together in this particular area and its kind of confusing. The Buchanan Trail and the GHT criss cross coming up from Rt 43. The Cove Trail from Arcadia, the Appalachian Trail from the Parkway all converge within a mile or so of each other. SouthEast onto the Glenwood Horse Trail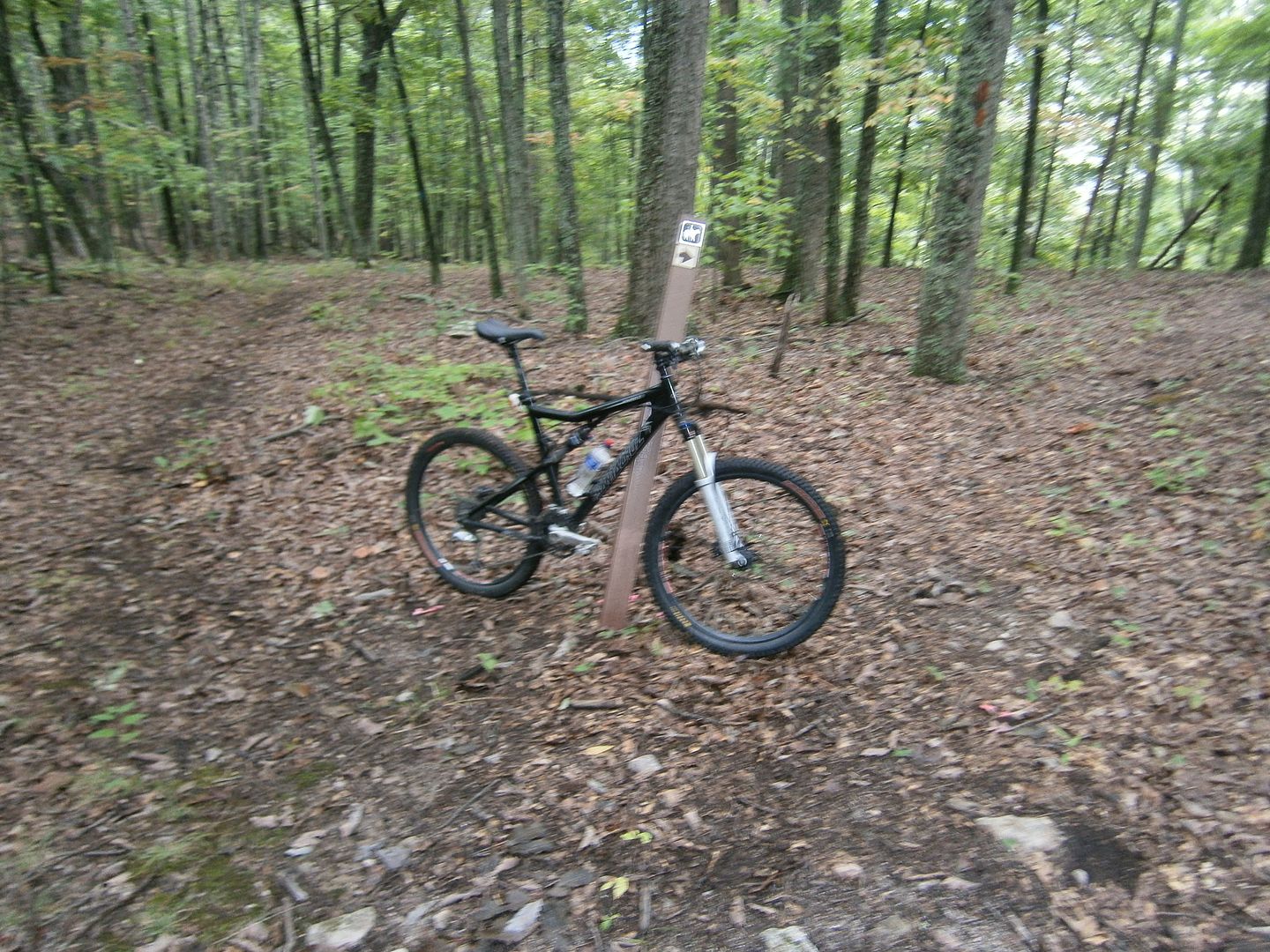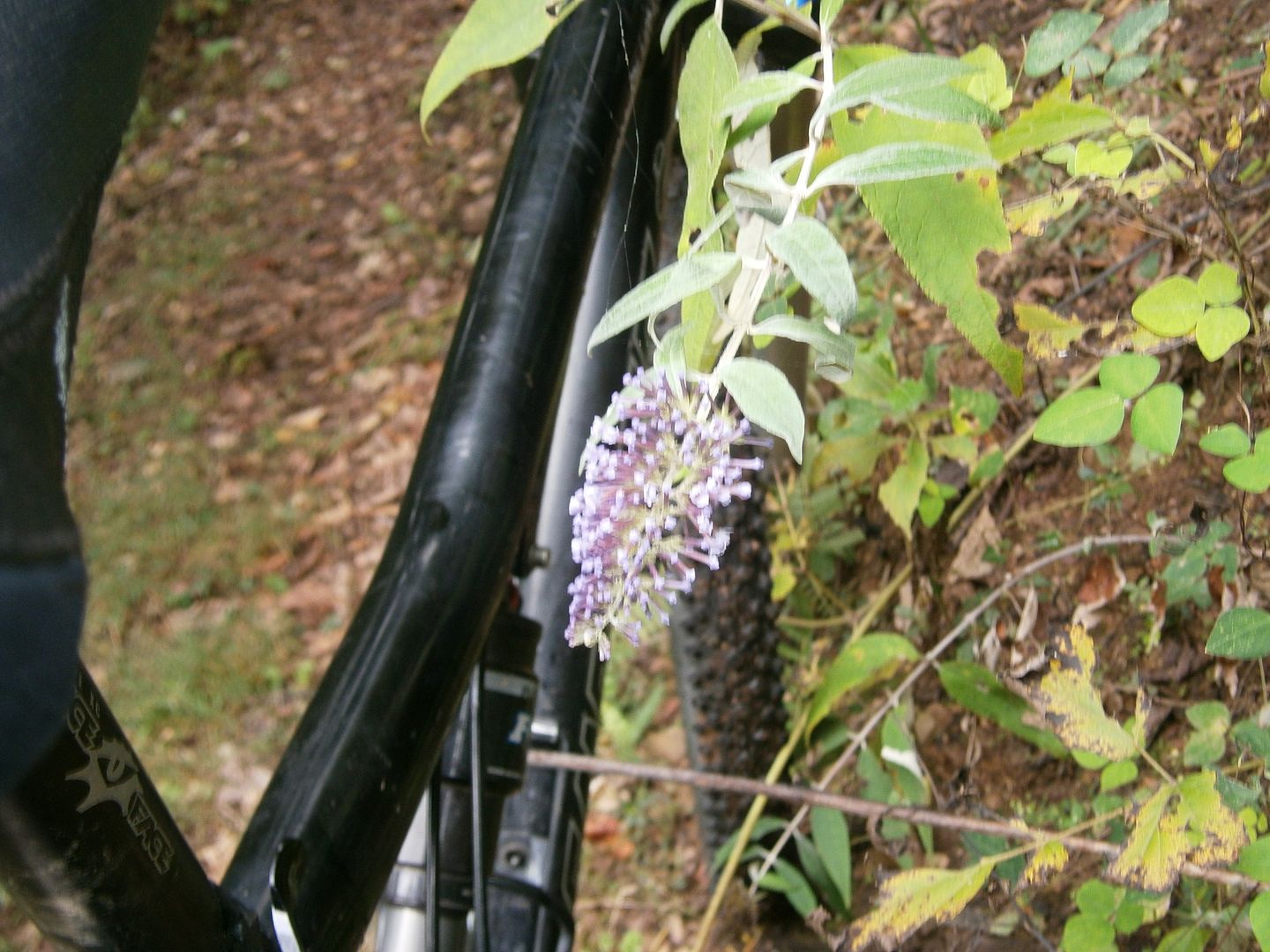 Pass the AT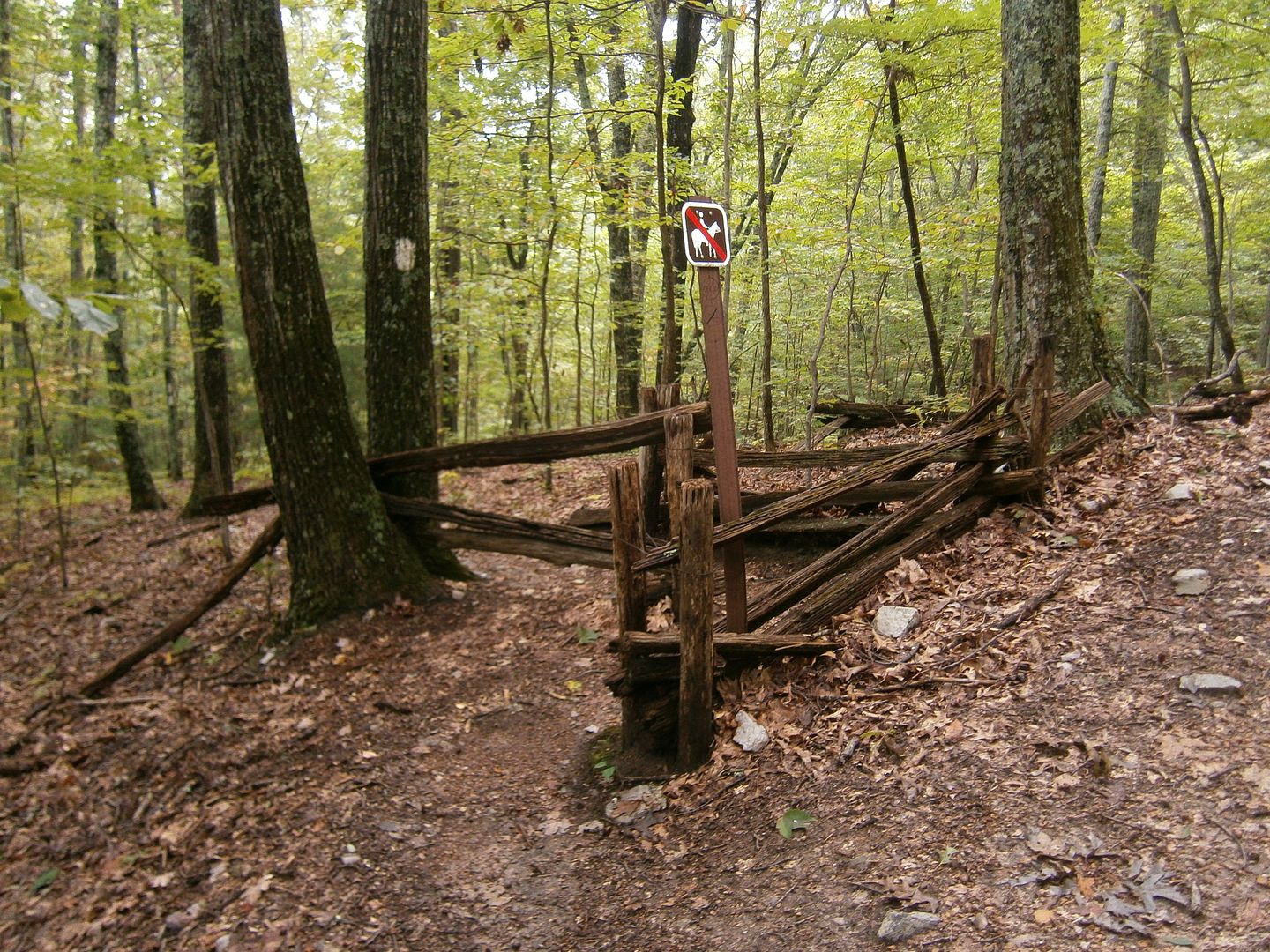 More Shrooms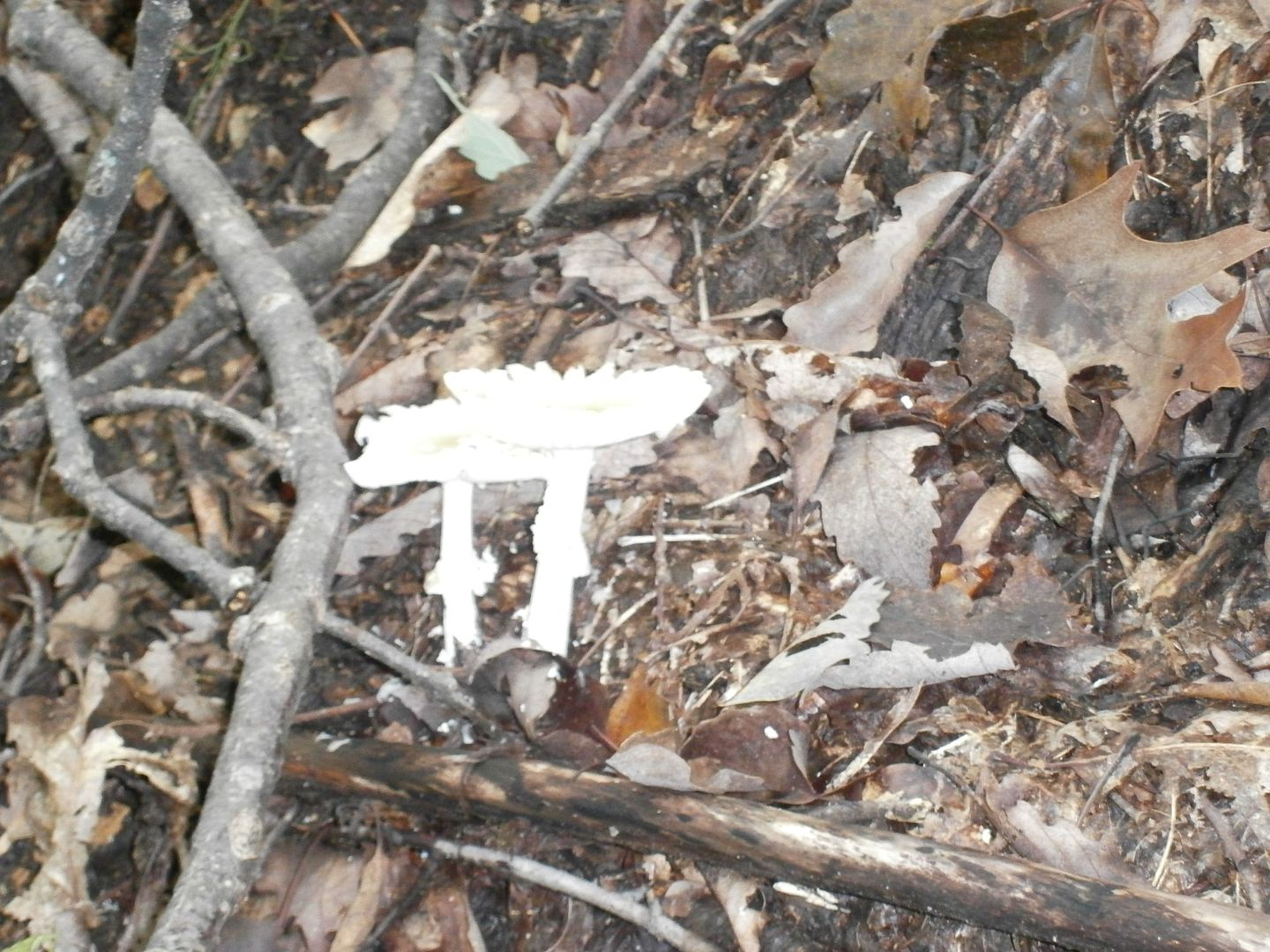 And onto a most beautiful 1.0 - 1.5 mile stretch of buff contour singletrack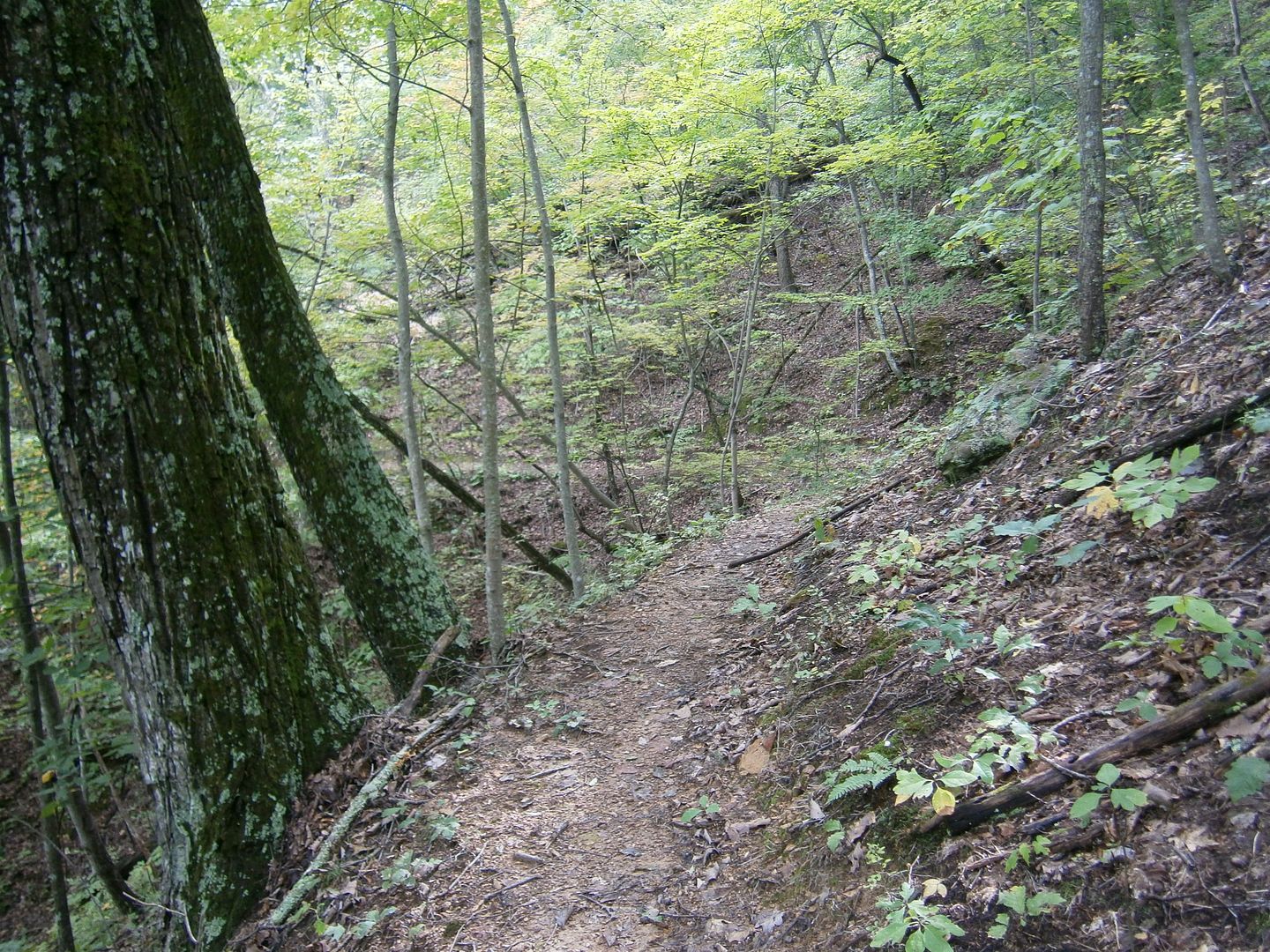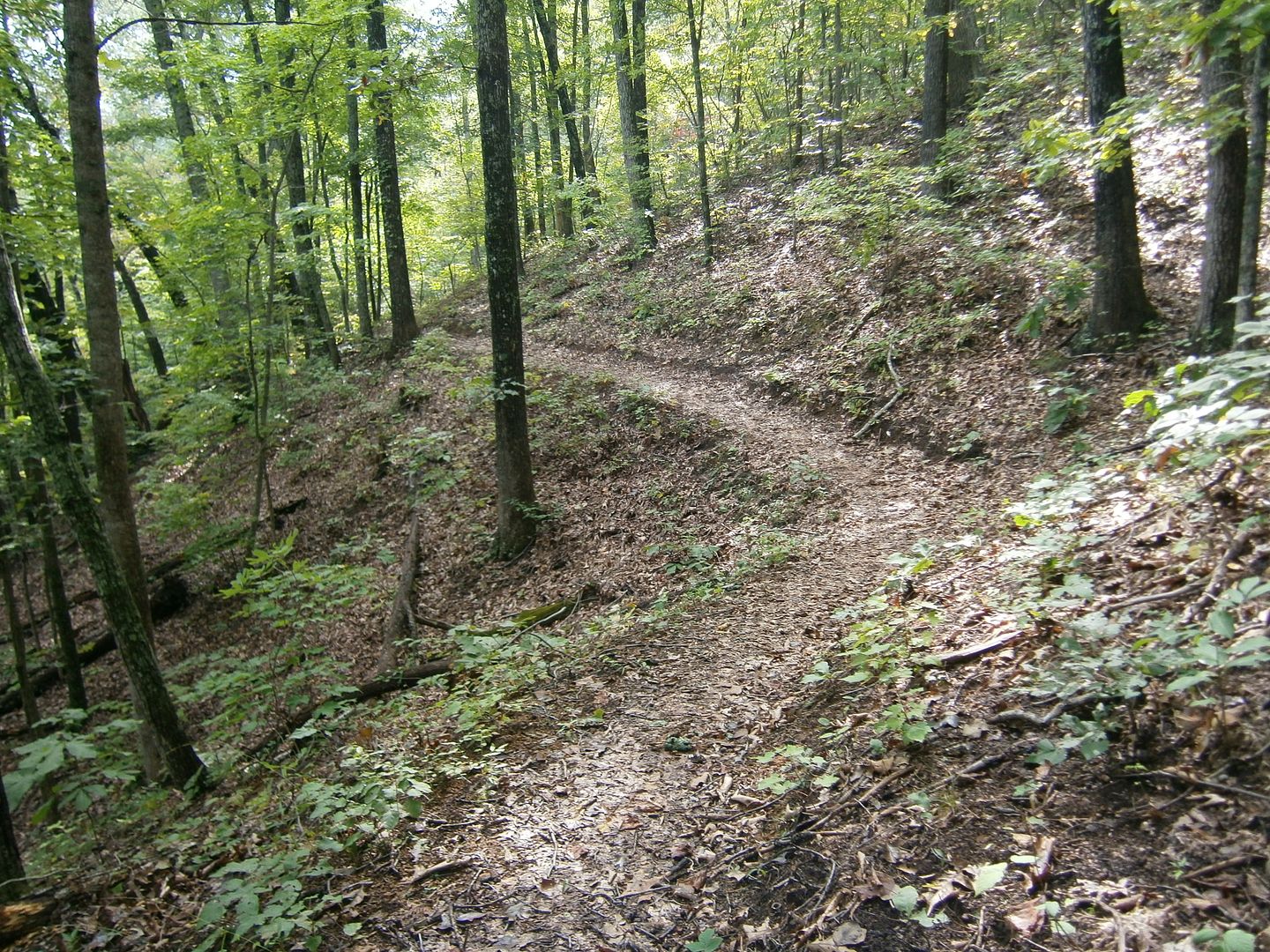 Strange, this sweet little stretch of contoured singletrack is right smack in the middle of nowhere. Connected to the stretch of GHT coming up from Rt 43 which is mostly unrideable and the grassy double track GHT coming up from Jennings Creek, this trail seems a bit out of place. It's the only buff singletrack I can think of on the whole GHT.
After coming out on the grassy double track, I was looking for a trail that I found the bottom end to on a hike earlier this year. Got lucky, on the second trail exploration I found it. It goes off to the left and has a triangular white blaze on the tree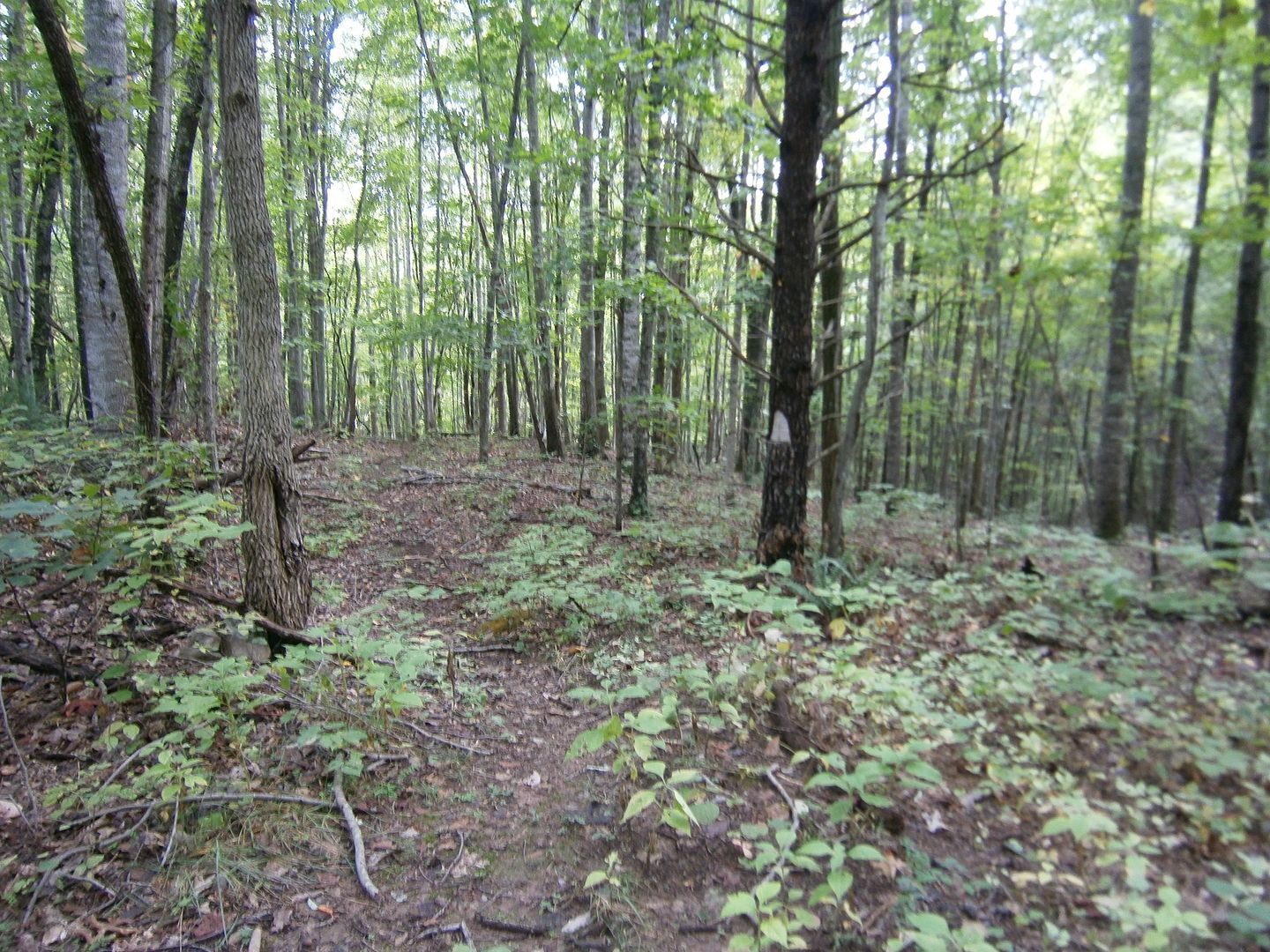 ]
This is an old mining or logging road. It's steep, but has seen some maintenance. It needs cleaing off now, but was mostly rideable. After a half a mile or so you pass by a small gorge with a waterfall
And then come back out onto Jennings Creek Road at the foot bridge and bottom of Little Cove Mountain trail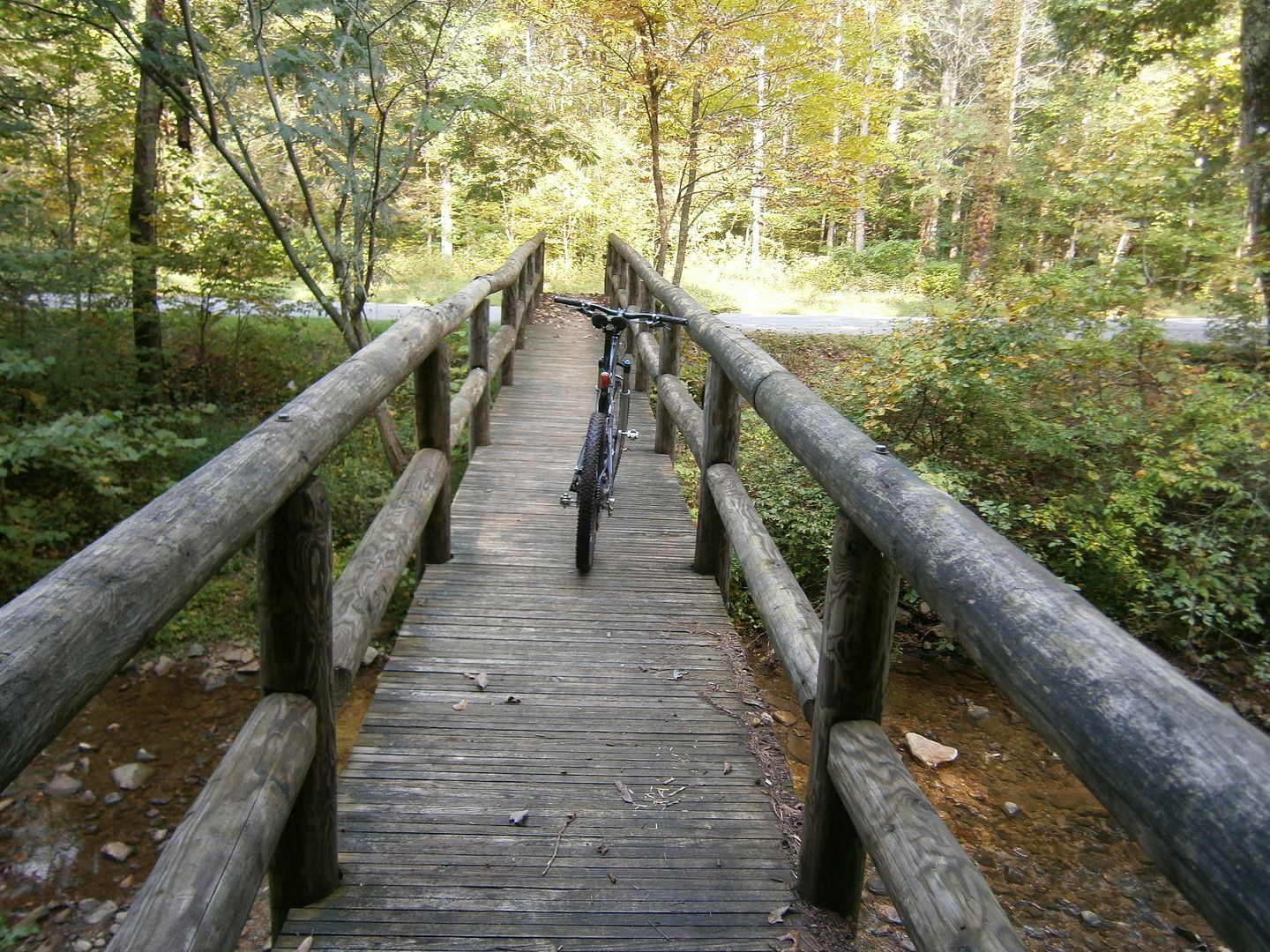 My loop up Jennings Creek road was not as pleasantl. The paved part was nice, scenic, and no traffic.
An old cannery.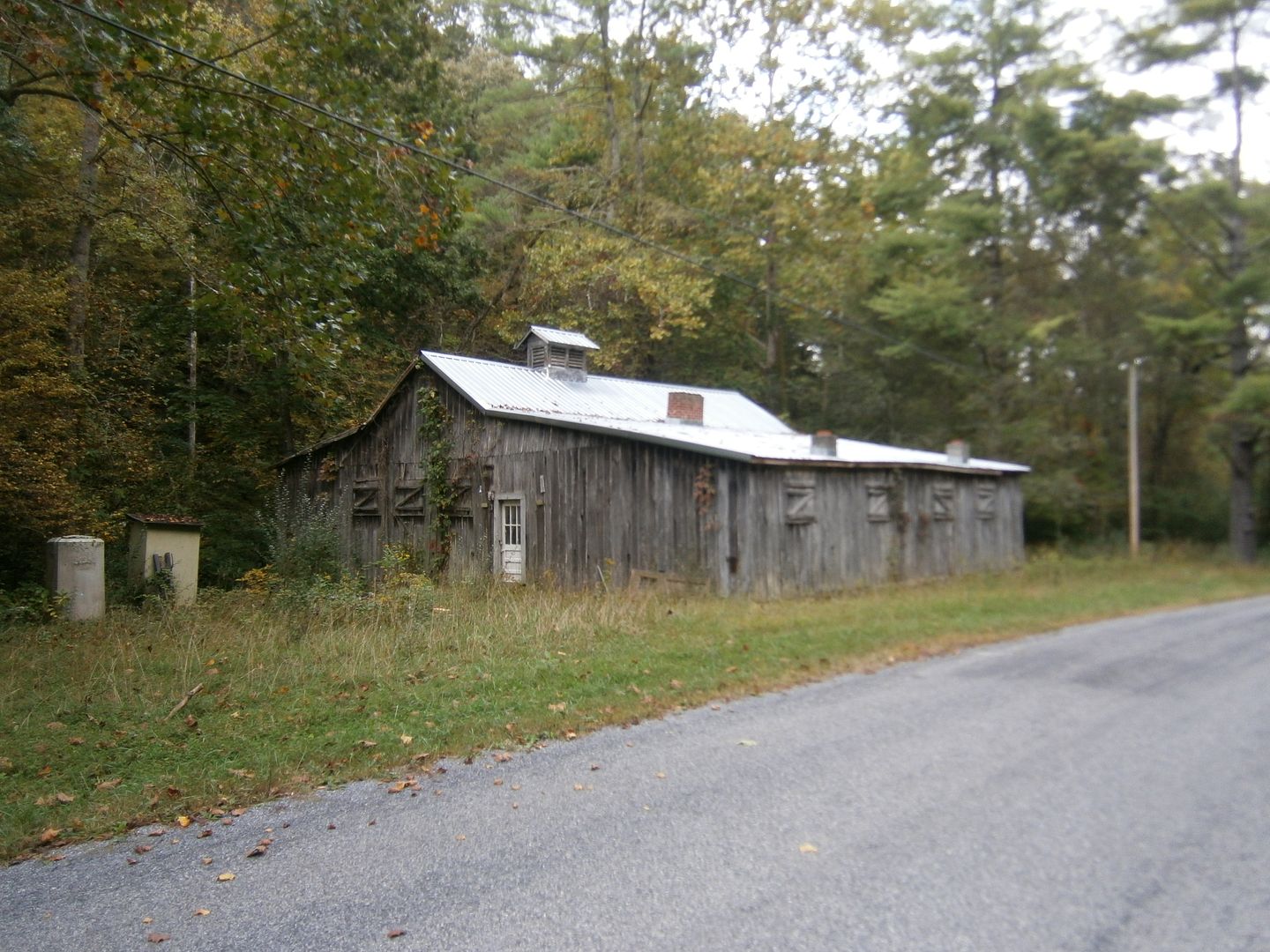 After 5 miles or so it was back onto GHT, but this time in the other direction.
Some wild turkeys in the distance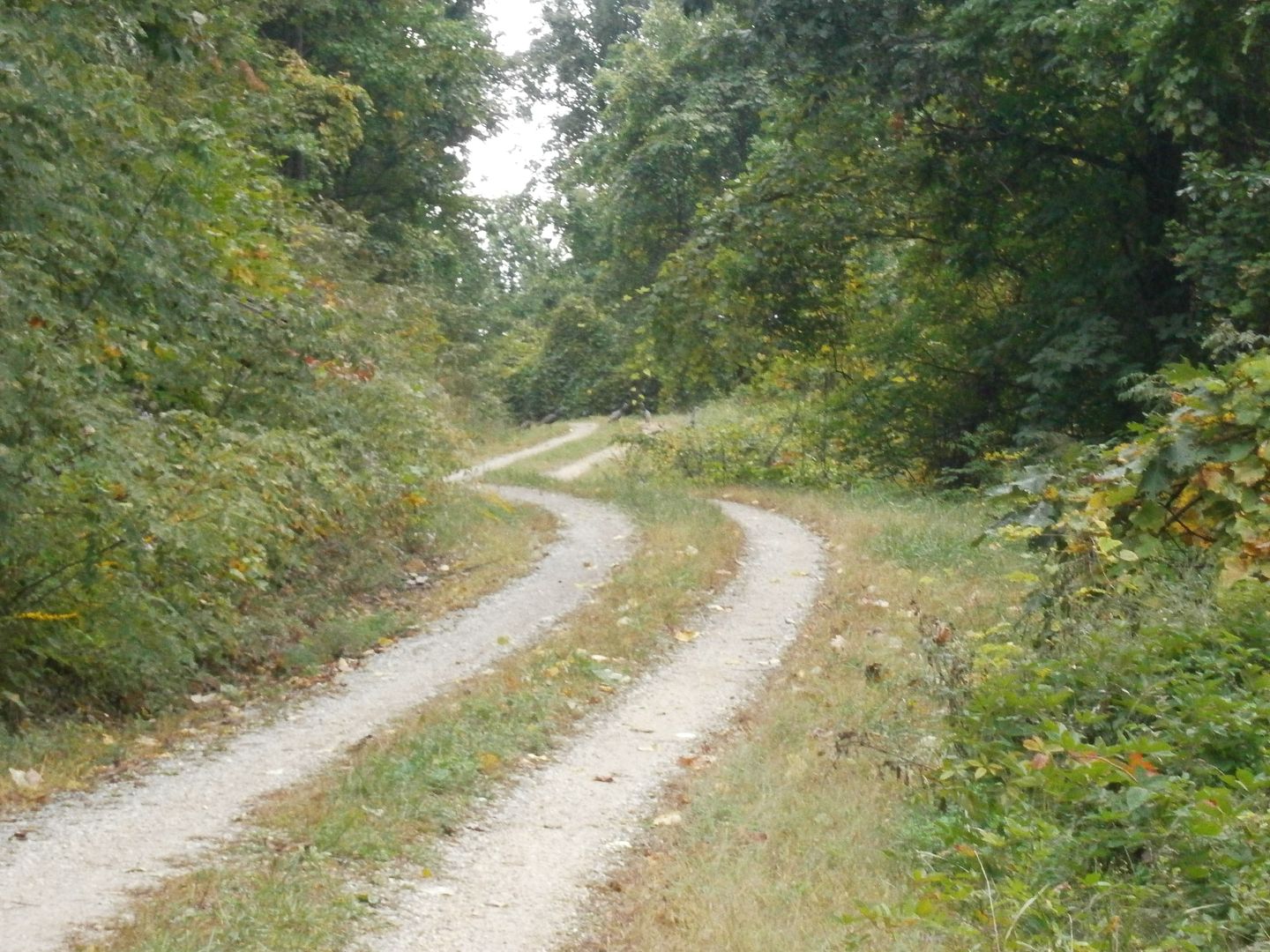 ]
The next section of the GHT was a mess, Maybe a mile and serves really only to hook one side of the ridge to the other.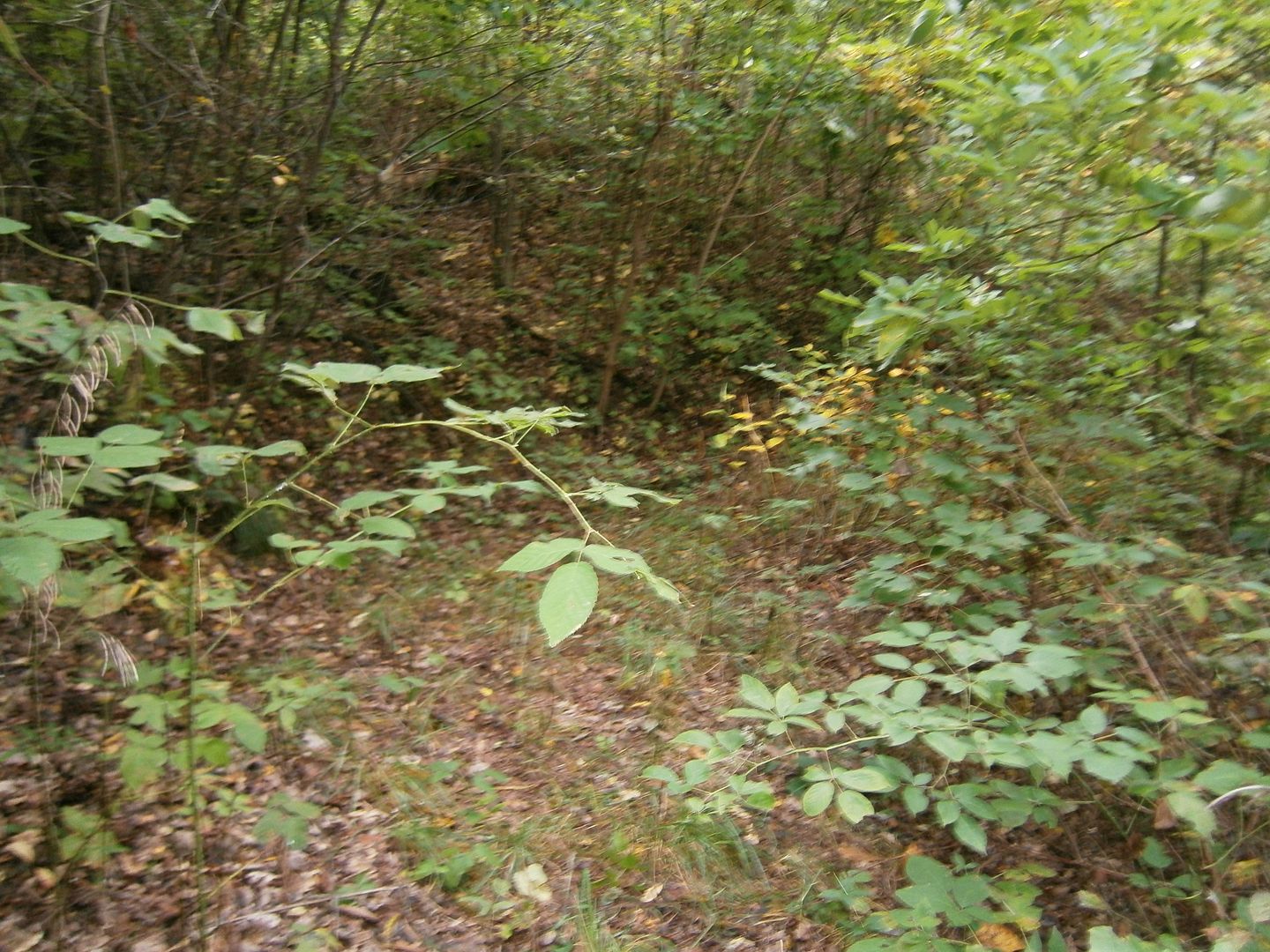 The last visit here it was in rough shape. Now its hike a bike. Not only h-a-b, but I ended up carrying my bike to keep from puncturing the tires on the thousands of briars. Short of a bulldozer, I don't know how you would fix this section of trail.
Back onto Forest Service road and down the hill for a mile or so, then another section of the GHT. It was deceptively nice at the beginning.
But after a half a mile, briars and blowdowns were the rule.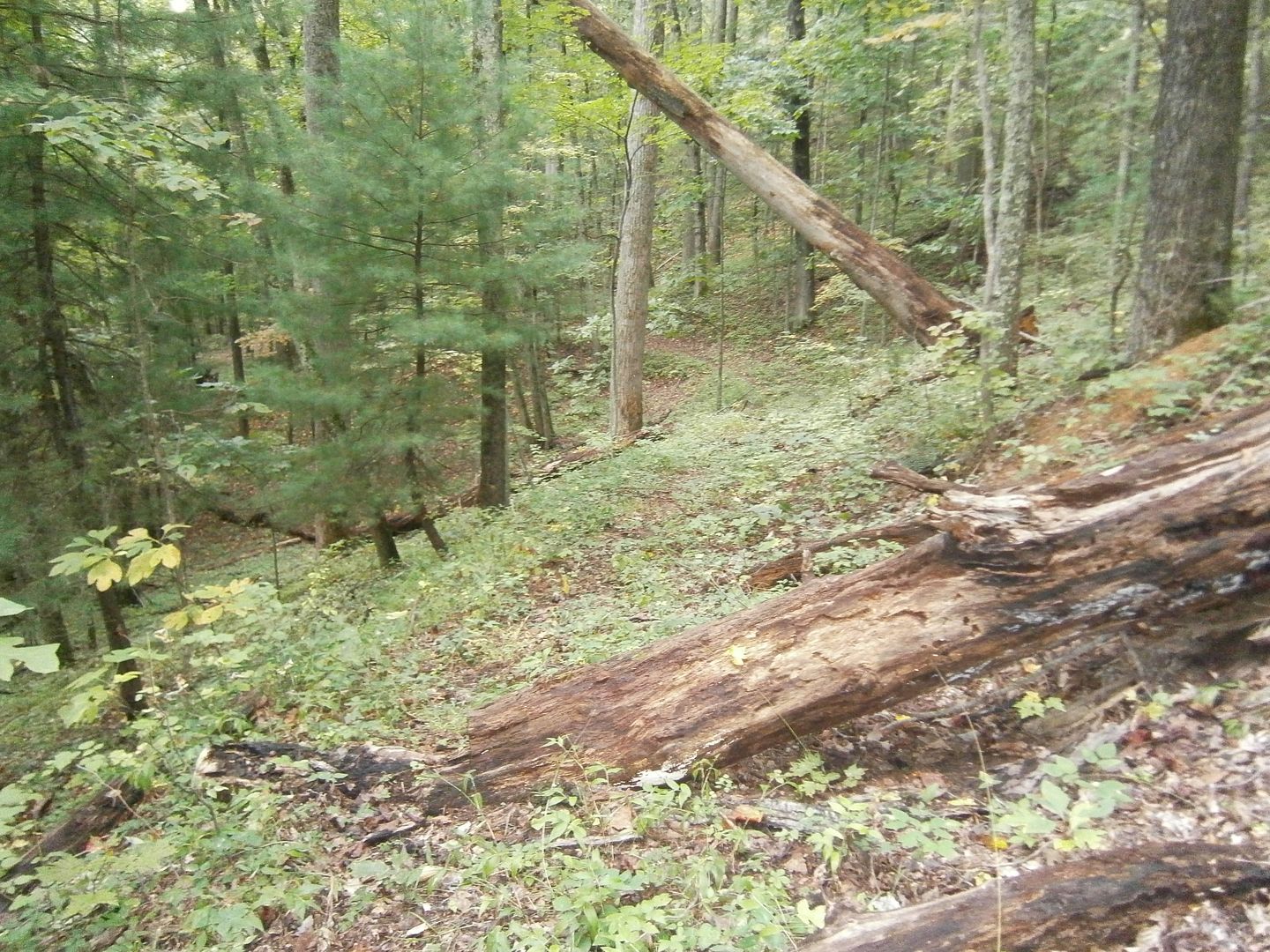 This section of trail would be really nice if it was cleaned out. Lush and dark forest. Too bad the horse folks don't keep this section clean. This section of trail comes back onto the road between Jennings Creek and the Blue Ridge Parkway.
I would not recommend this just discussed part of the loop (up 614), unless you bring your own trail maintenance crew.
The last climb was several miles and ended where Little Cove Mountain trail comes down from the AT and crosses the GHT.
Trailhead at th FS gate is obscure, especially since someone stole the sign
Fast and fun, somewhat technical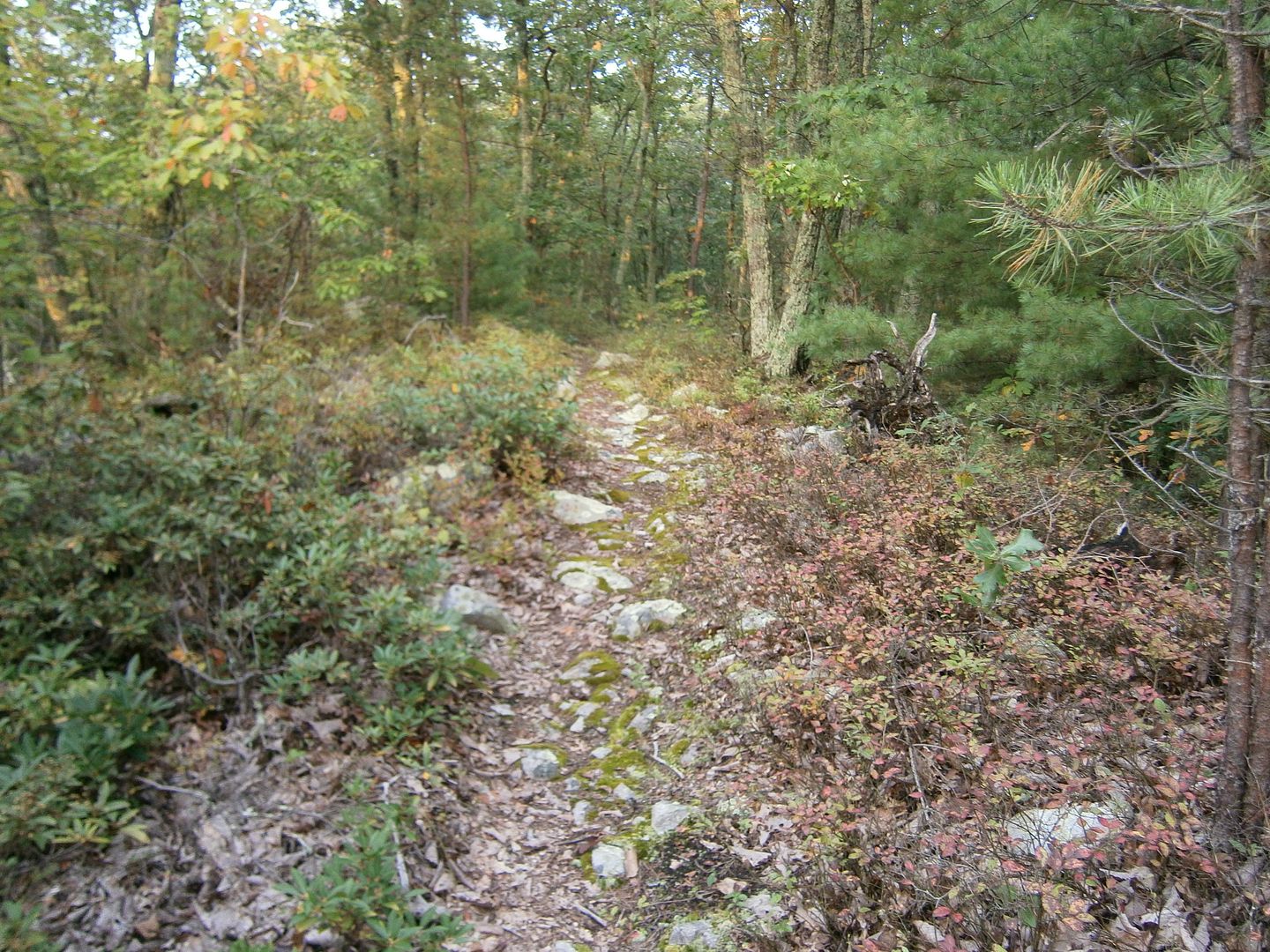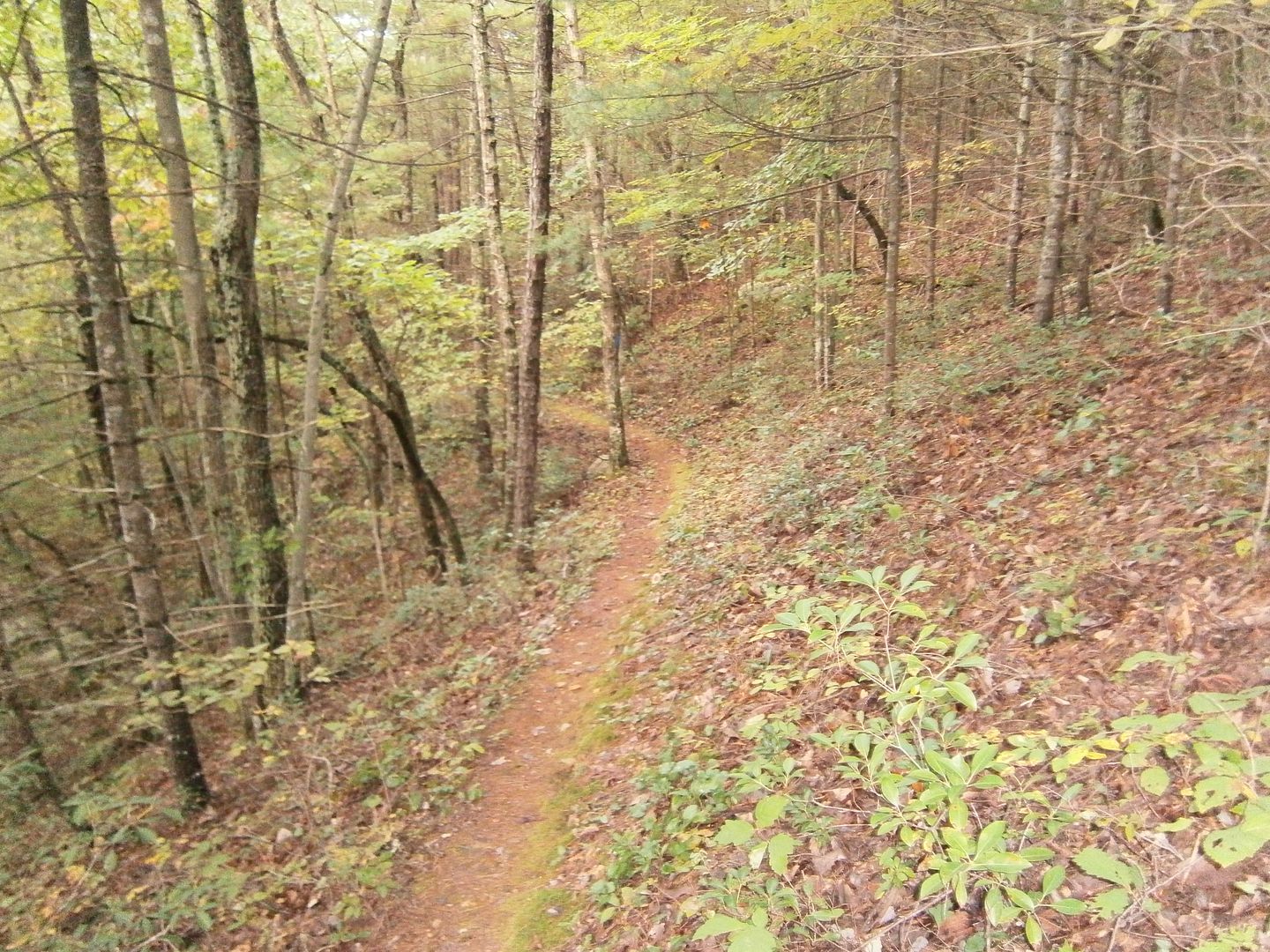 Little Cove Mountain trail does see a fair amount of hiker use - and is skinny
This trail takes you back to the footbridge crossed on the ealier part of the ride. 5 miles of downhill pavement and I was home free.
As long as I can do this kind of stuff on my birthday, I will be a happy camper.