Discussion Starter
·
#1
·
I have a bike collection, but I'm not a collector. I just hang onto most of my bikes, and I started riding a long time ago.
You guys would hate me for my Ritchey P-21. Once one of the coolest MTBs you could have, I got it in 1994 when my 1987 American Breezer was stolen.
It is now my town bike, and the paint and frame are battered. The wheels and tires are mismatched, and the saddle is worn out. The remains of a broken pump clip are still under the bottle cage screws.
It's a town bike.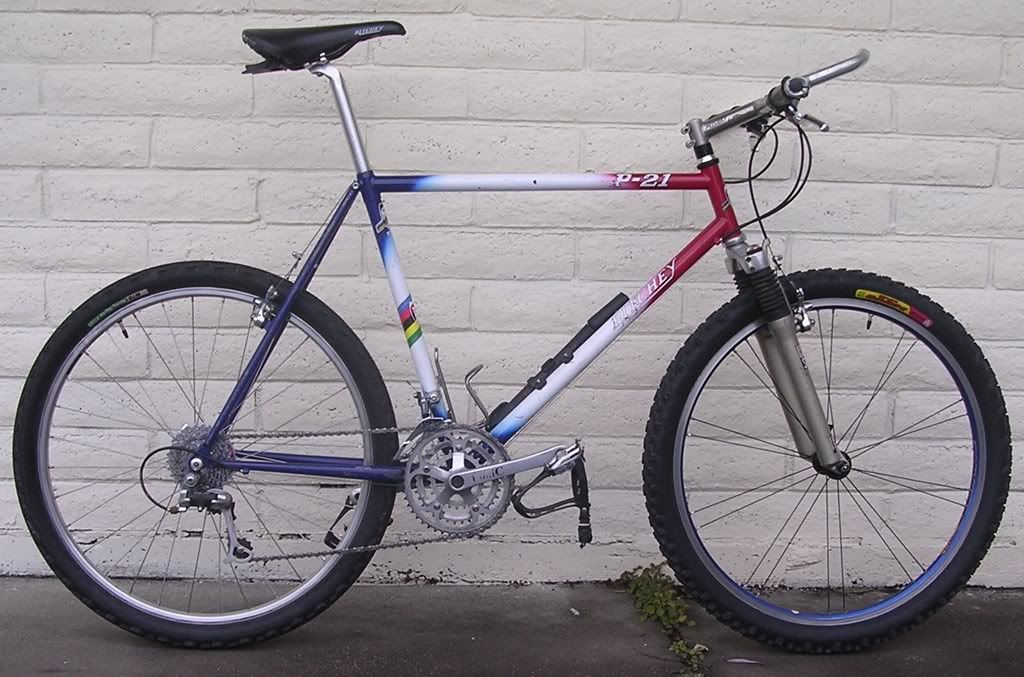 As I make my daily journey, I see bikes that the people on this forum would give a lot to own and restore, but to their owners they are just the bike, representing basic transportation, not collectible treasures. So I take photos when I can, and after starting this thread with my own bike, I'll add a few others I have run across.