Discussion Starter
·
#1
·
was SSing up a singletrack as seen in my complex photo below (took me about 3hrs). hill going up on one side, hill falling away fast on the other with a rockbed supporting the trail.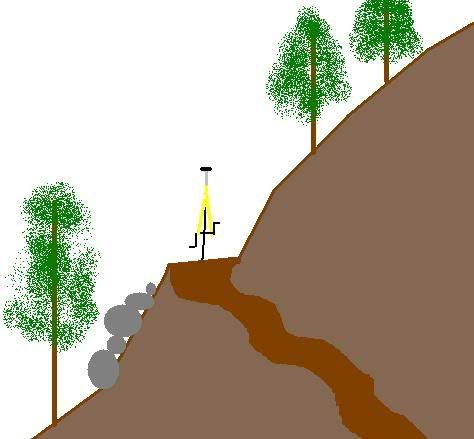 anyways...it was a pretty darn steep grade and i was standing up using a lot of torque, and on the downstroke of my right (inside towards hill) foot...the chain broke. sent me hands/face/chest first into the hillside.
i sat there for a minute and reflected on what would have happened if i broke the chain as i pedaled down with my left foot. figuring it was a 50/50 chance of it breaking on that side. sort of freaked me out a bit. minimum 5 foot drop, head first into a pile of rocks...and a mountainside to roll down afterwards.
anyone have that happen to them? anyone luck out like me?
i know it'll be in the back of my mind every time i'm in a similar situation, which is never good (makes me hesitant...etc).