Discussion Starter
•
#1
•
I'm interested in seeing your before and after pics of trail work. Post a pic of a section of trail you've worked on before and after the work with a bit of text explaining the pics. It might be cool to have a visual library of people's trail projects. I'm looking forward to seeing other people's work.
I'll start: This is a section of trail destroyed by Tropical Storm Leslie last year. The first pic is the day after the storm, the second was taken last week when I finally got to repairing that section. We removed the downed trees (130 in 5km of trail) last fall but the turfed up root plates left quite a hole which you can't really see in the first pic. I built a rock bridge to fill the hole and make it sensible to ride again. It's in the center of the second pic.
EDIT: Also, if this has already been done, I apologize. I went a good ways back and didn't see a similar thread.
Before: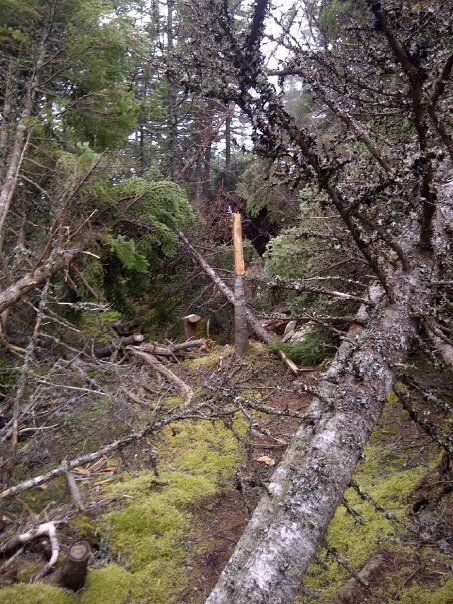 After: