Went out Thursday at about 6:30a and it was much nicer. This morning I decided I was gonna go earlier. Got up at 4a, left the house by 4:30a and was on the bike at 40th St & Shea by 5:15a.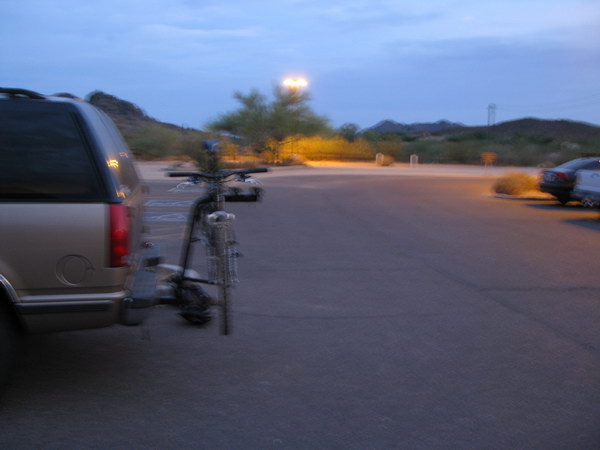 VERY NICE morning out today. Even on the way home the car said it was 90º.
Took 8 north to the saddle where Sassy (still haven't tried to tackle that yet) heads off to the left (right in this picture as I'm facing back towards Shea)...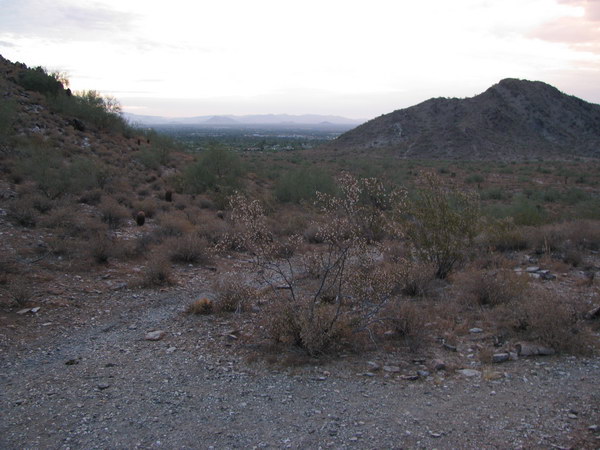 This is T100 as it starts to turn north towards the Zipper. Always a good place to stop for a breather...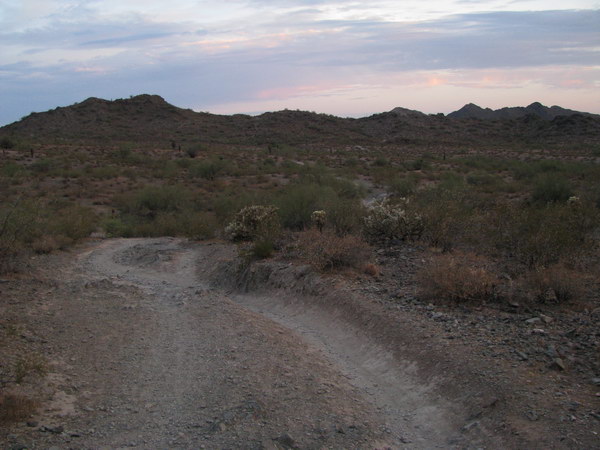 This is on the hill right at the start of the Chutes. I think it's part of 220 according to the map but I'm not positive. The mountain in the foreground is the hill that the Zipper winds around. The 40th St parking lot is behind it...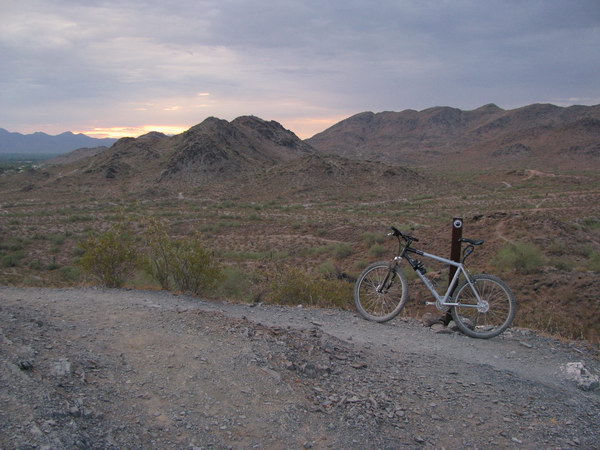 This is from the same spot facing south towards the Chutes. Really fun section but I forgot about the two little dropoffs partway down it. Completely caught me by surprise so I lost my line, completely pussed out, and had to get off. After I looked at them I saw the line to take so next time I won't have to get off. It's funny, though, 'cause I've never gotten off there before. Guess I'm just turning into an old pooosssy...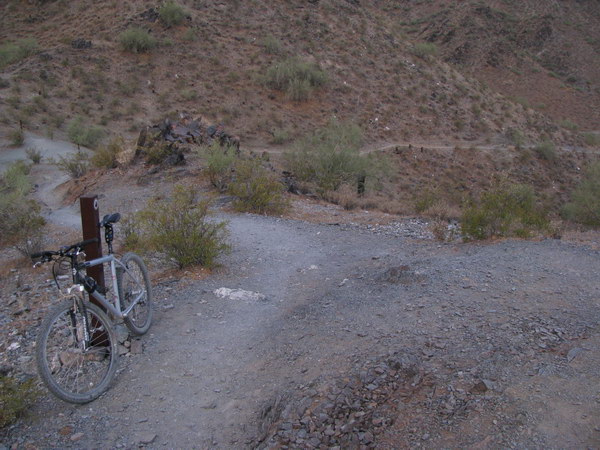 Here I'm facing west. You can see the Dreamy Draw parking lot in the background just in front of Squaw Peak Parkway...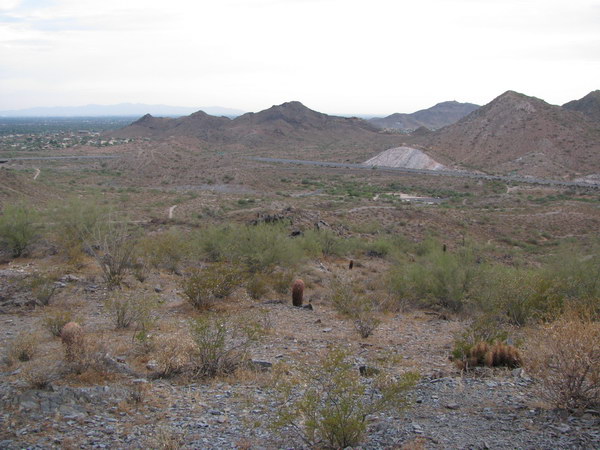 A shameless self-portrait... I'm always the photographer so I NEVER have any pix of me. I bought my
Gorillapod
and I use it regularly. One day if I find a section of track I really like I'm gonna bring the 1D and my intervalometer out and get some real action shots of myself... probably eating shi1t...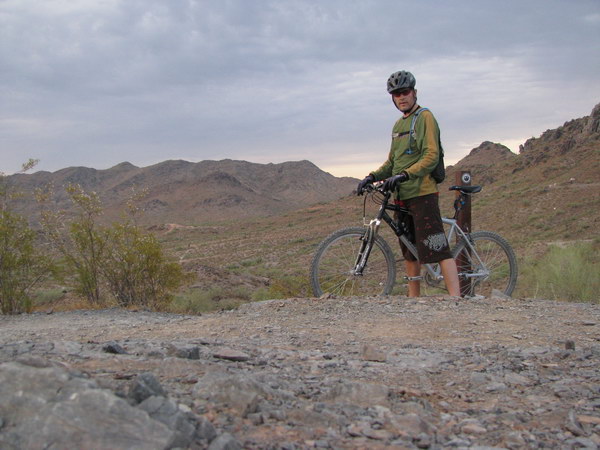 https://connect.garmin.com:80/activity/embed/40751073
Great morning ride. It was extremely nice for the first 30-45 minutes and even after that it was still nice. Beats the hell out of 100º at 9a...