Discussion Starter
·
#1
·
After parting with my old Turner DHR at the beginning of 2007 I've felt soulless and empty... So I've come crawling back to the turner clan....
Frame: Medium Turner DHR w/Vivid5.1 & 350lb Obtanium ti spring
Fork: Boxxer Hack Cups.
Rest of the running gear is pretty much what you see is what you get. Saint cranks aren't real light but I haven't munted them yet and lets face it - the rider ain't real light either.
Huge props to Bill @
DHdirect
for supplying the frame and just being a damn good bloke.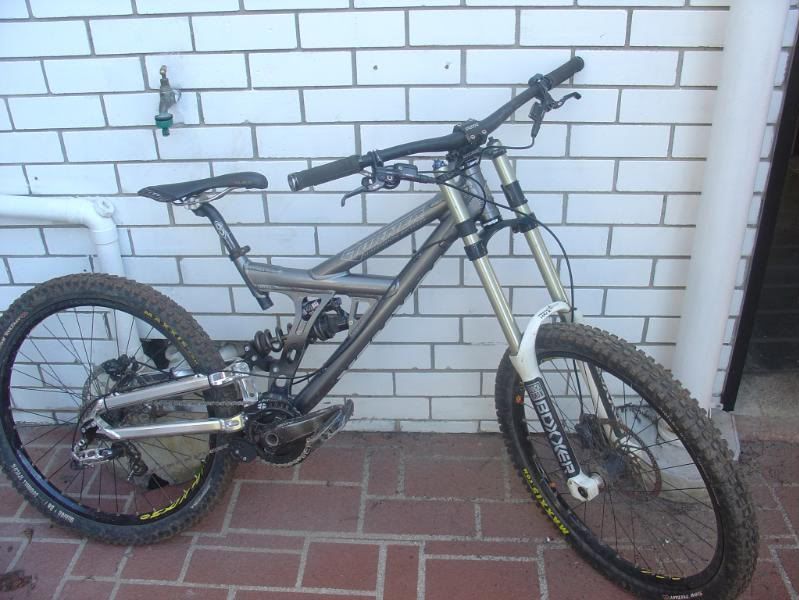 The machining and welding is beautiful. A crime to let a hack like me ride it really...
Ridewise, the bike is very similar to my Sunday. The DHR probably doesn't pedal as efficiently, but the slight longer chainstays make it drift more predictably and in a more stable fashion. On the third run I beat my previous PB at my home track so very very happy.
*edit* Will weigh it soon but the frame is about 200g lighter than my Sunday frame was.