·
Equal opportunity meanie
Discussion Starter
·
#1
·
So after I went blingin' gold I came to my senses and went back to something a bit more "evil" looking - more my style.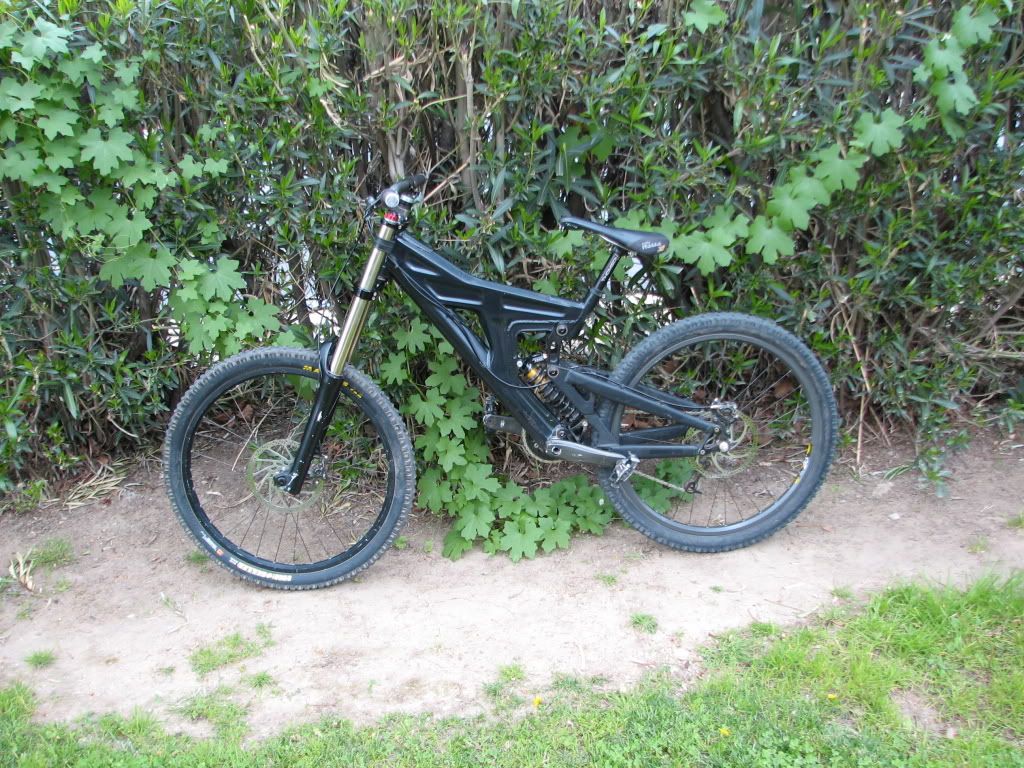 '07 Medium Intense M3
CCDB, steel spring, Ti later
888 RC3 WC Ti spring
Saint cranks/MRP Sys 3/Time Z pedals
Hadley 108pt rear hub/721 rim
Stealth front hub/Dual Duty rim (eventually will have Dual Duty's on both wheels)
Sunline DH headset, 888 stem, grips and wide/lo bar
Formula K18's (borrowing a front Saint brake until I get pads)
Bald and chunking Highrollers (3C front, 60 rear) - anyone want to donate a 3C HR or Minion?
Thomson post and Selle Italia saddle that is now on its.....10th bike maybe?
X9 shifter/derailleur, XT shadow as soon as that gives up the ghost
SRAM something chain
She rips....and will moreso when/if I ever get that CCDB dialed in.