Discussion Starter
·
#1
·
Local Man Motorboated to Death By Giant Stripper Boobs!
I'm so sick of lame-ass obituary drivel about 'he died doing what he loved.' I hate dead-legged interminable uphill slogging cold-sweating cramping fileting by catclaw and wondering how my wife is gonna rip me a new one cause i'm so late to NYE festivities. That would have been a horrible -- terrible -- death, and in my final moments of breathless frustration i would have screamed and cursed the Heavens and wondered why i was not at home playing Wii with the best little girls in the world.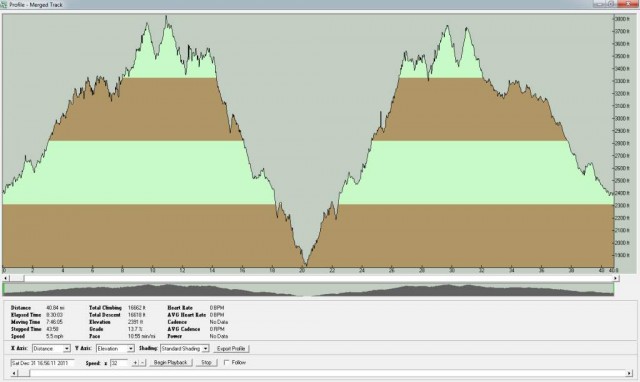 The AZ Trail from the Picketpost TH outside Superior, to the Gila River and back. 41 miles, and
we thought
7500 vf. Turns out it was 9k, that extra 20% all stuffed into 10 miles on top of another 2500 vf., and about 3500 before that. I was doing great through the first 5 miles of the climb. Easy reliable 15 min miles that steadily rolled off me. The last 5 punctured all reserves and left me completely and utterly shattered. I haven't had my ass handed to me so badly in a couple years. The climb just kept going and going, and going. All I could think was 'i have to get out of this canyon! i have to get out of this canyon!' When I finally did, my left leg locked up both ways. It cramped extending and it cramped contracting. I couldn't spin out the cramp or be still with it. I flopped over on a switchback, trapped in cramps extending and contracting, and writhed on the trail for 20 seconds until i was able to grab my foot and pull my leg bent, whenceforth it cramped again and i had to stand up to prop my leg extended, whenceforth... This continued for 2 hours.
Other than all that, it was a primo day on primo trail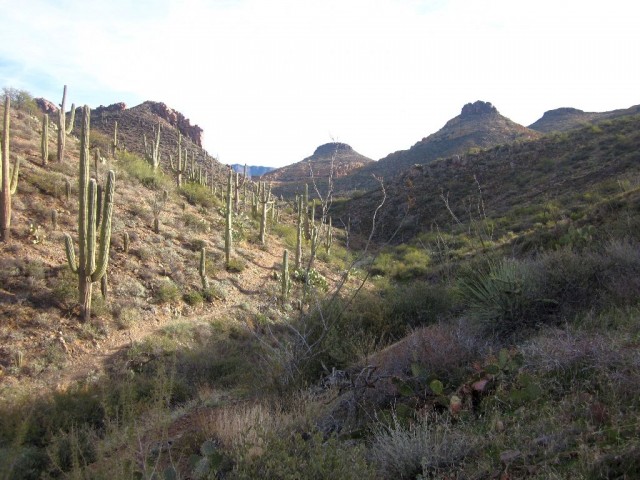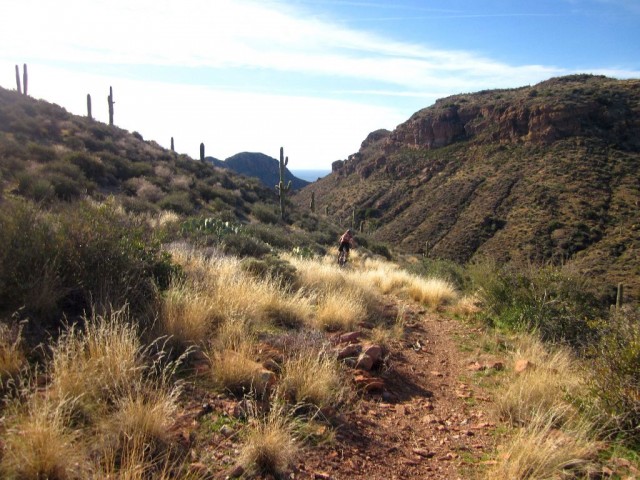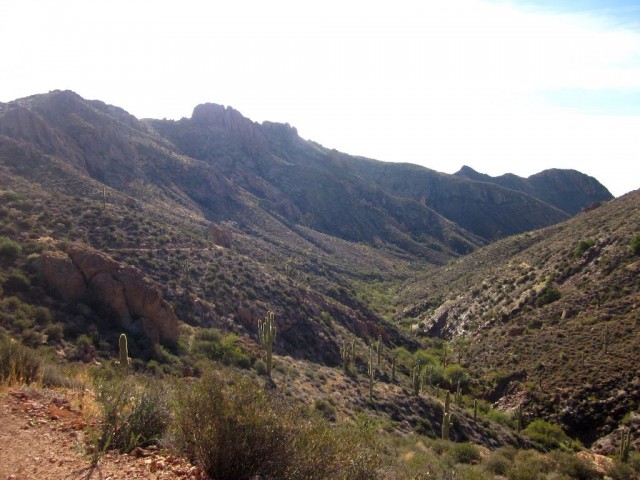 The trail is holistic, and follows the contours of the terrain so seamlessly i often couldn't guess where it went around the next bend. Its surface blended the landscape. Some sections are bench cut, others over embedded rock, through rock gardens or stream crossings or narrow lines on exposed pitches. There were no freebees.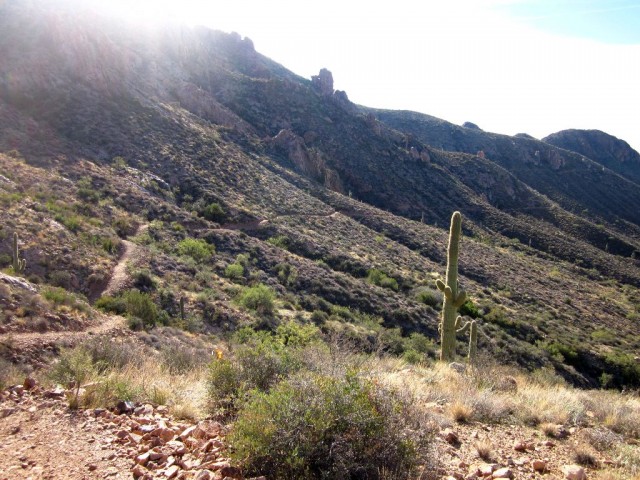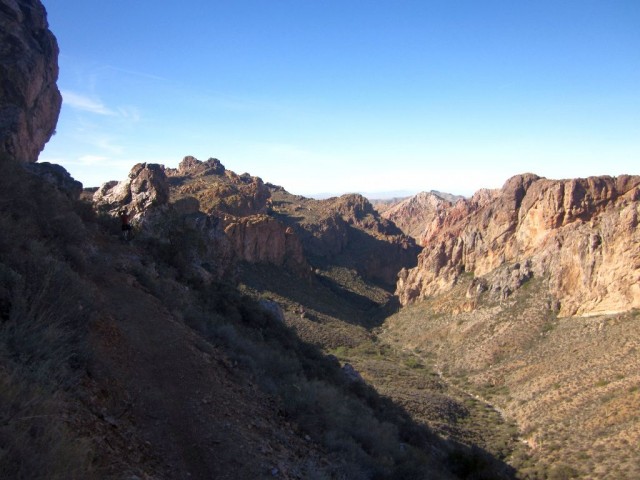 out to the dropin at mile 14 and back would be a great long day without being totally brutal. ~5 hrs, but not so much that you lost the joy of the engagement on the trail I averaged just under 11 min\mile out to mile 14. A bit faster on the return. It was flowy and snug, but i was so broken the last 5 miles i appreciated very little.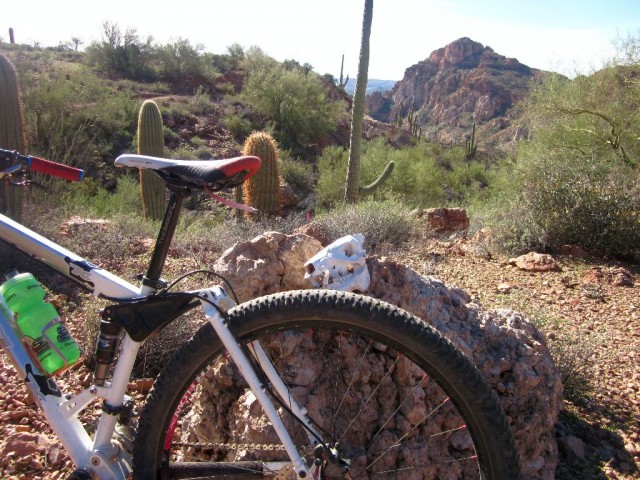 y
the change in tree color marked the Gila River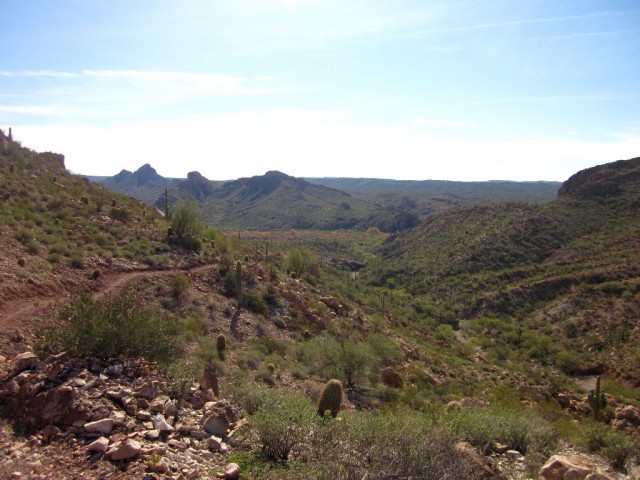 strange bedfellows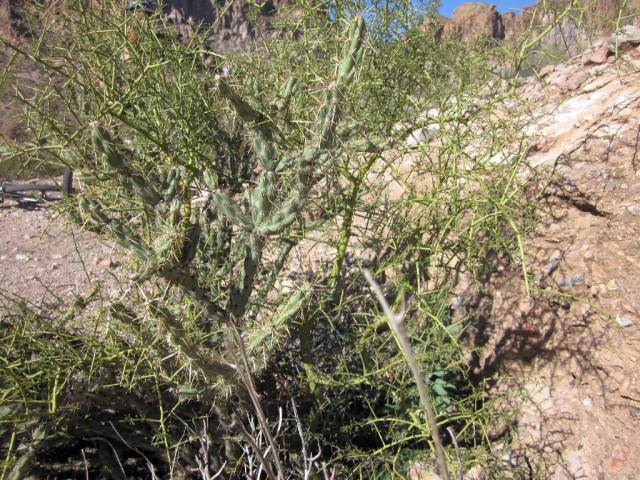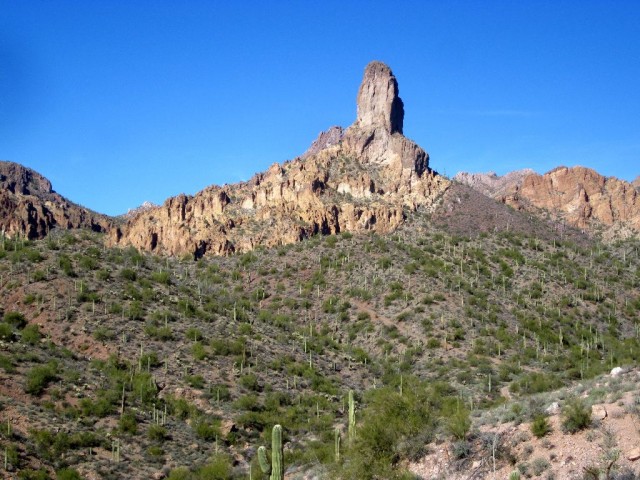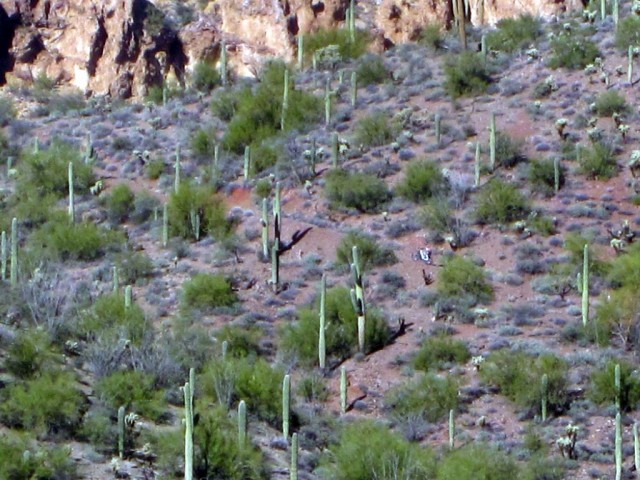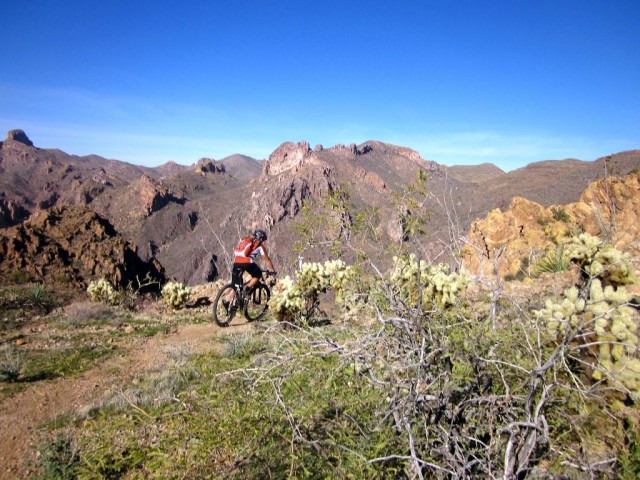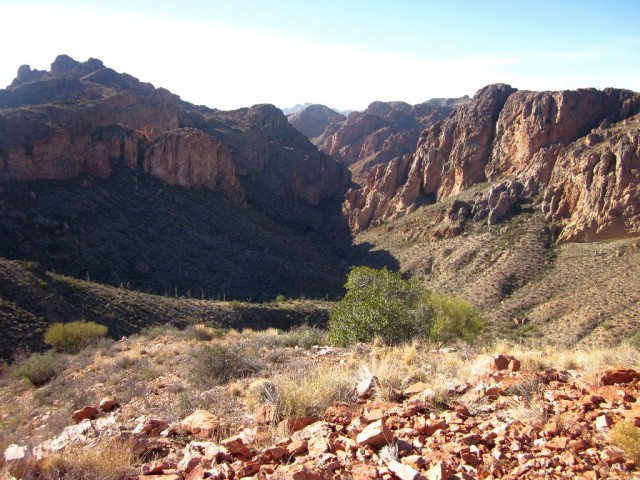 I rounded a corner and saw Doug rolling through this on the far side. It reminded me of a sequence i took of
Beckie in The Canyon
, the distances and scopes were similar. can you see him?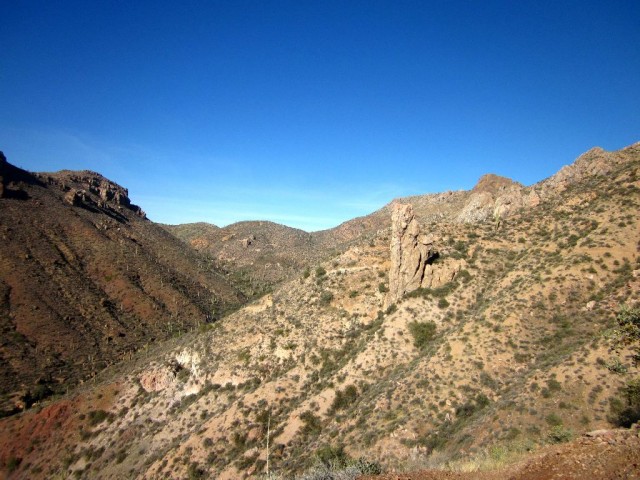 lemme help ya out with that