This is first time being this particular about a build, and it cost me a lot of time getting it on the trail. Excuses abound.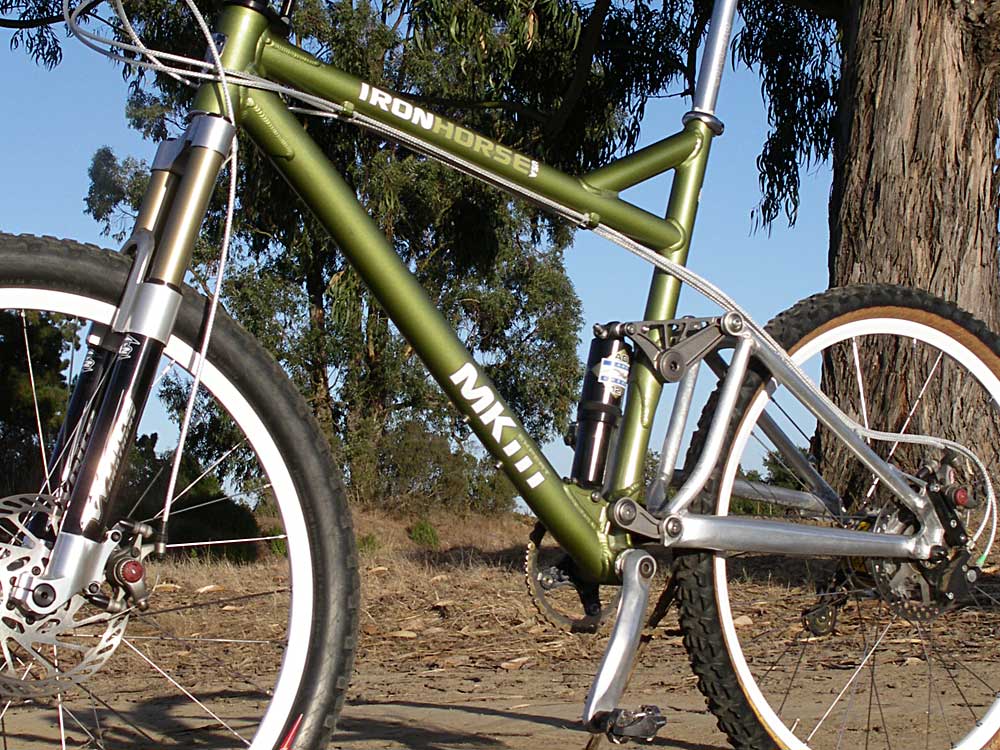 The wheels were a pain in the butt -- Velocity VXC rims laced with Sapim CX-Rays in the "pushing" direction, countered up front with Sapim Lasers and in the rear by DT Competition.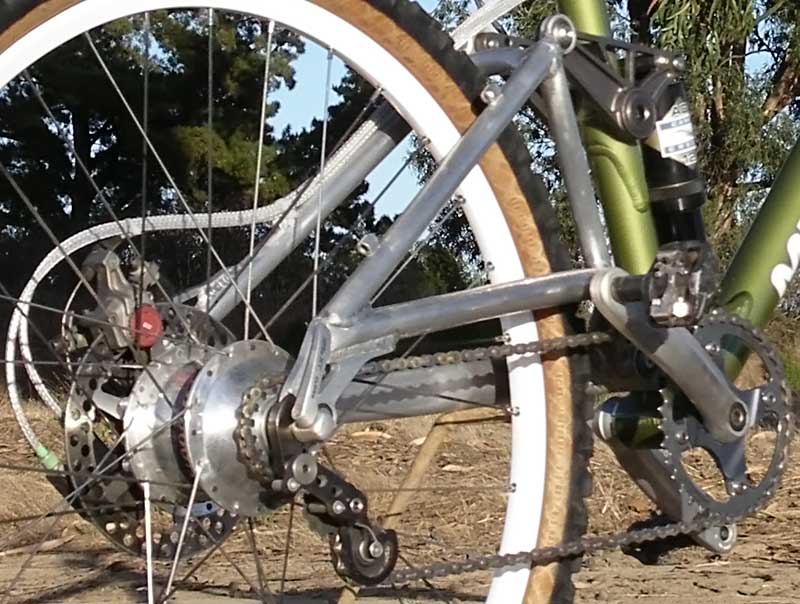 The mixed spokes were a compromise, due to lack of availability of certain lengths. I was hoping the bladed black against the sliver would visually offset eachother. All in all, not the contrast I was hoping for, but a pair of strong, stiff wheels all the same.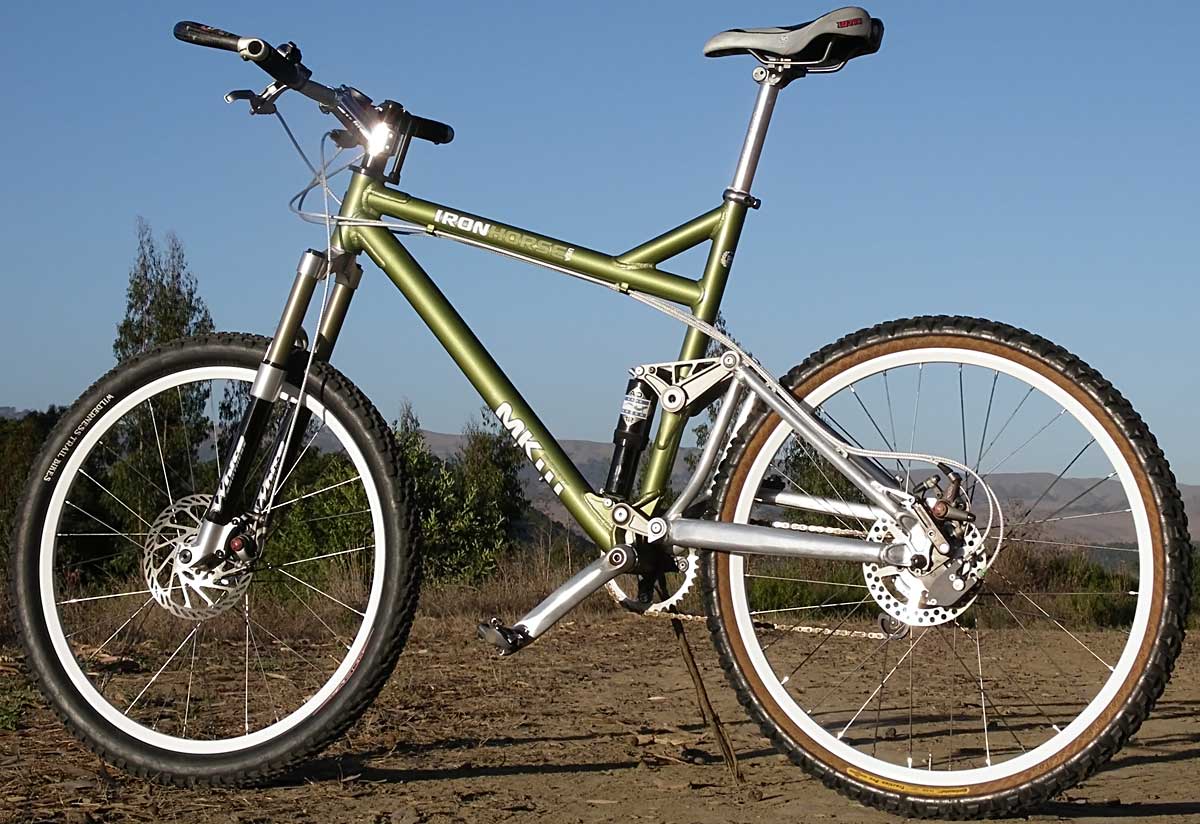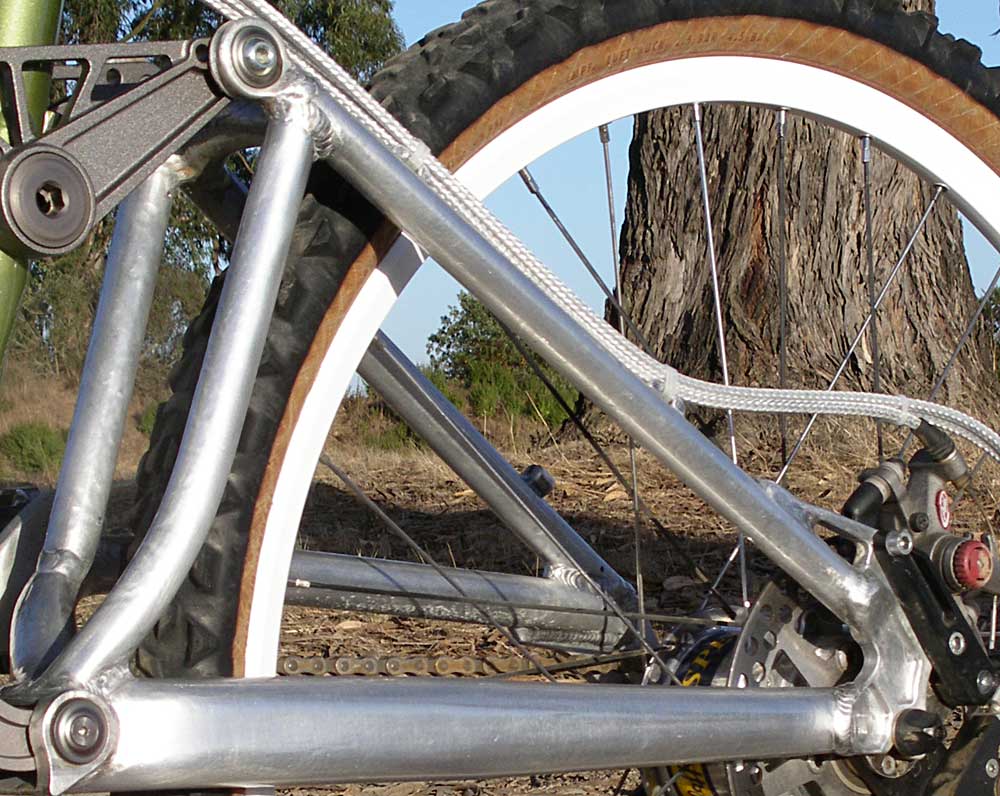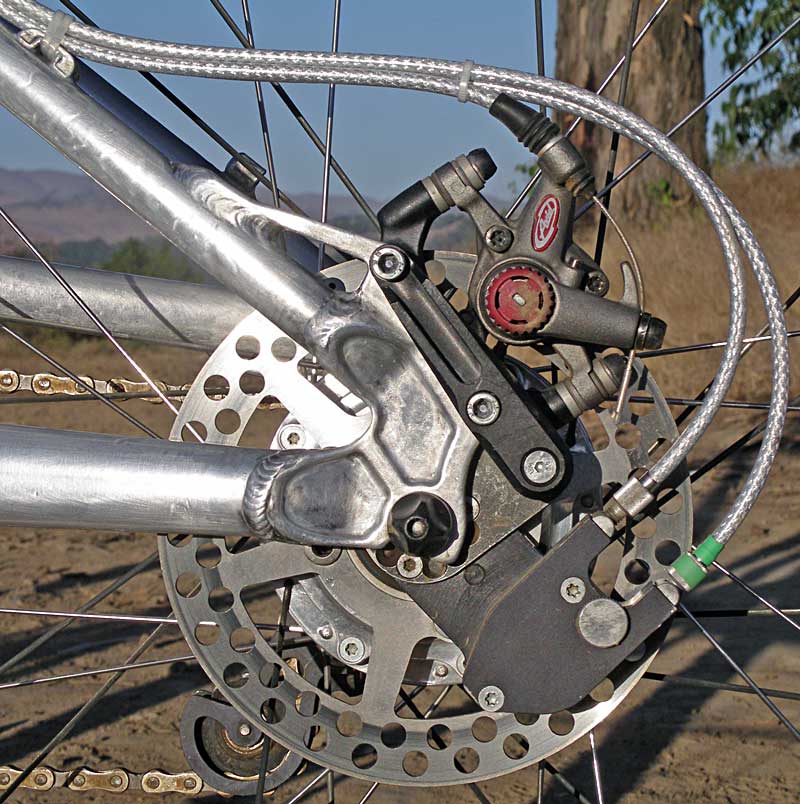 Again with the Cane Creek shock! I picked an AD-12 for this one, on account of how well my previous DW-link did with a non-platform shock. Compliant! And I'm all over that easy at-home servicability. Due to some of the comments that the MkIII suspension bottoms easily, I cracked the shock open and adjusted the air chamber volume to the smallest setting. This will give me a little more ramp up at the end of the stroke. I'll evaluate the performance in this setting for a while and perhaps try the other settings later down the trail.

Link to my Cane Creek AD-12 Volume Adjustment post.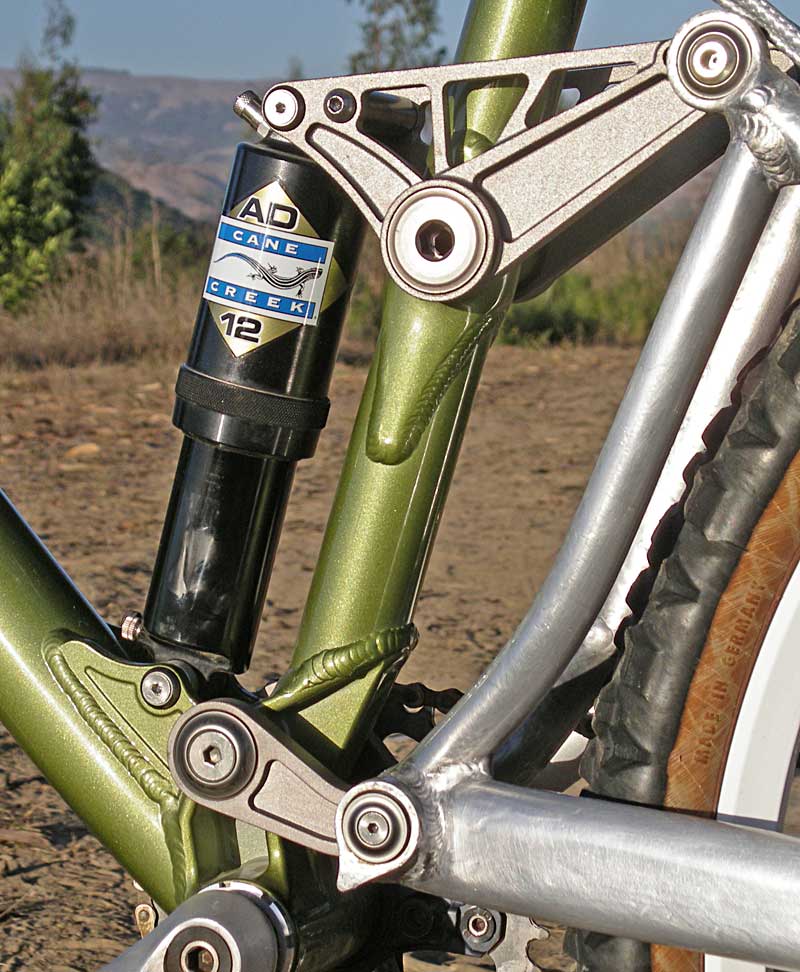 I spent a long time demoing and choosing a fork and really, really, really liked the White Brothers DT 1.2 for this build. 120mm of deep travel, an excellent damping system, customized with an air spring, and a 20mm through-axle for starters.

It's an oil damped system, but changes to compression damping are made via air pressure applied to the right leg. It's got a wide range of adjustment and is extremely compliant. Rebound adjustment is made via a control on the bottom of the leg.

Link to 2006 White Brothers Technology post.

The air spring uses White Bros latest low-pressure air spring technology and I'm finding it very compliant and smooth, even though Eko Sport says to expect a 10 hour break-in period.

Combine the air spring & damper technologies and it's just a wonderful fork for aggressive climbing without becoming a bob monster, and without losing the small-bump sensitivity I expect.

By the way, this fork came with Enduro Fork Seals, which I've been waiting for for a long time and were only made available recently. According to White Brother's tech support, with Enduro seals in place, I'll be able to inject 15cc of oil in each leg to convert the fork to a semi-bath lubrication system.

Link to my White Brother's DT 1.2 Fork Porn post.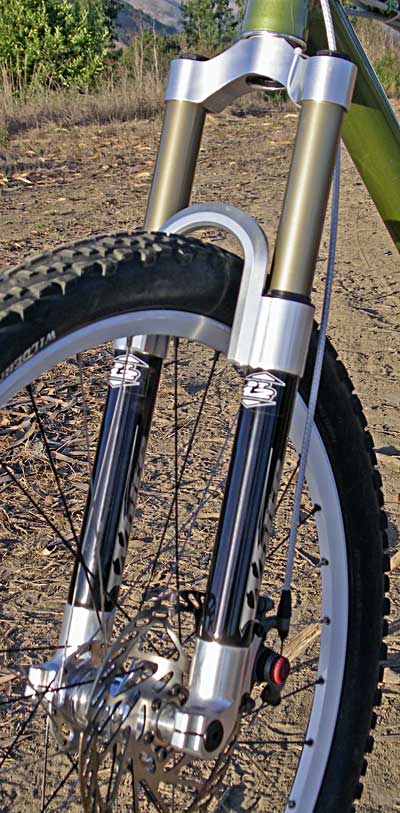 The fork's performance is awsome. I can only begin to go into how well the front end tracks and what firm control it provides. I'm completely sold on the stiffness resulting from the 20mm design, and expect that all of my forks in the future will use through-axles.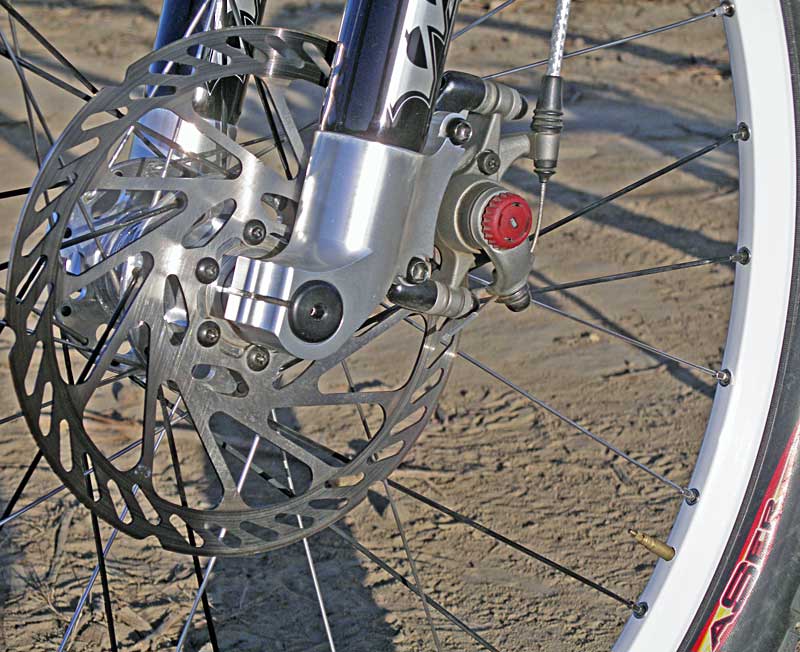 Mated to the WB fork is a White Industries CHUB front hub.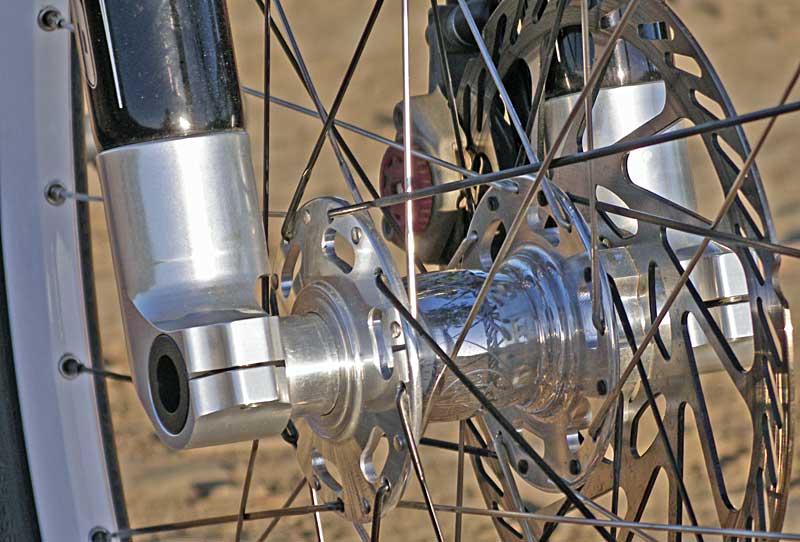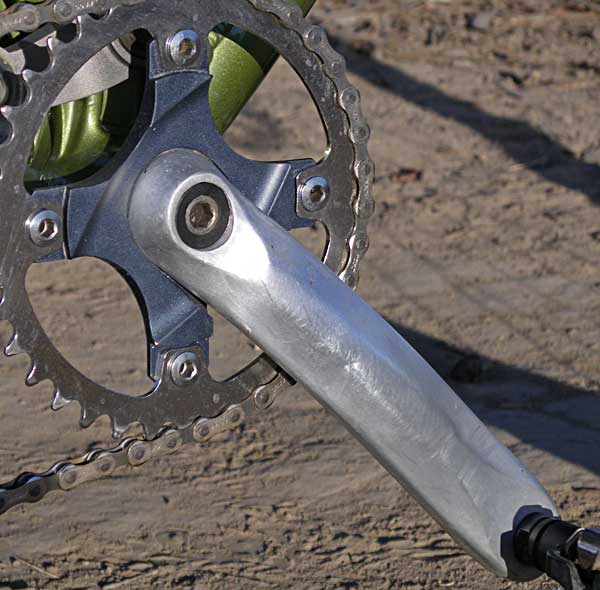 The chainring is a Surly stainless steel SS ring, which shines up bright and nicely complements my long-wearing drivetrain.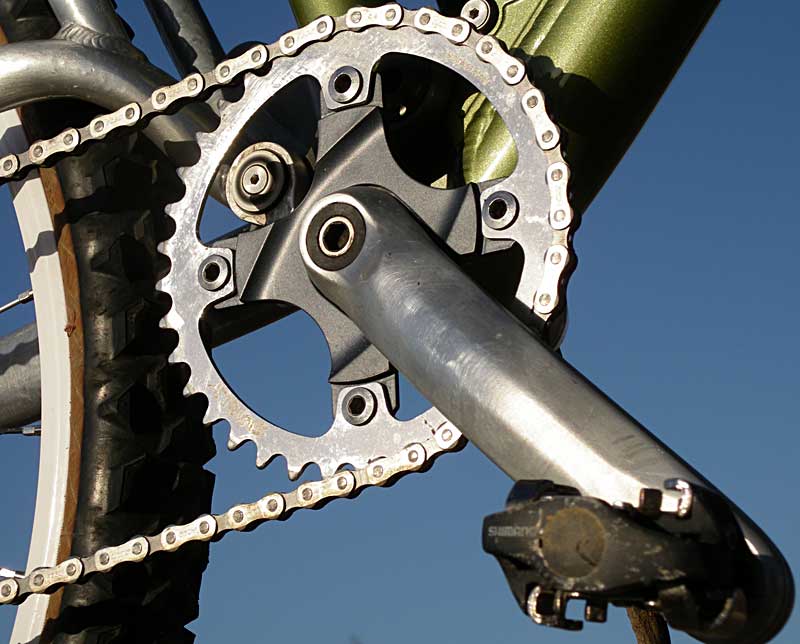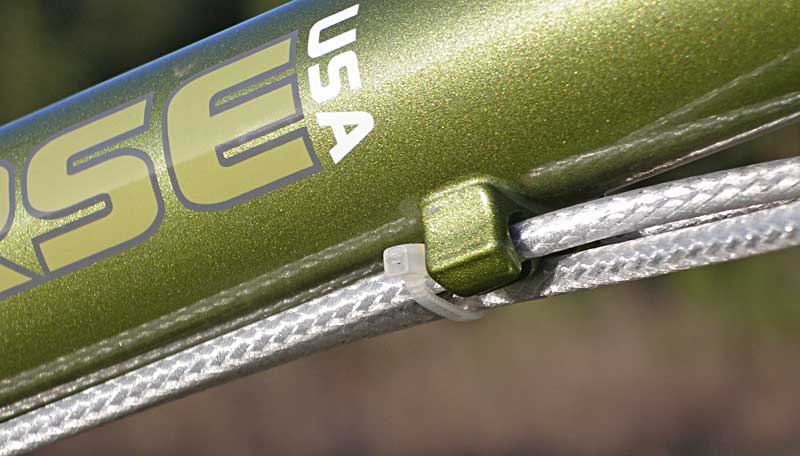 Although I always preach about the virtues of "generic" black housing sold by QBP and manufactured by Jagwire, I couldn't pass this stuff up: This is the exact same Jagwire housing, dressed up with a metallic weave, and sold under the Specialized brand. Identical to the everyday black housing, even priced identically in 100-foot rolls!

Link to my Cutting & Prepping Cable Housing post.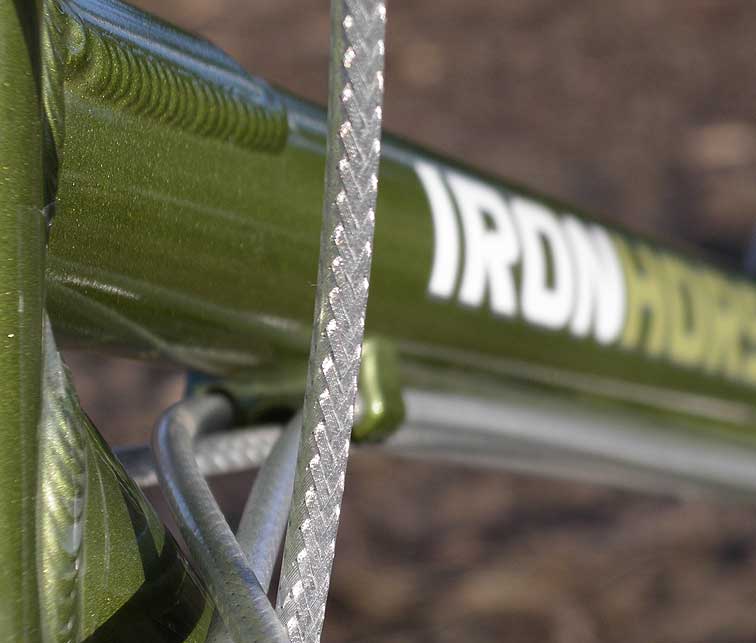 After going 'round and 'round with the Hopey steering damper for my wife's bike, I had to install one on the MkIII. I love what this damper does to track up climbs and keep my front end where I put it. Too early for me to review, but so far I'm impressed with the Hopey's performance.

Link to my Hopey installation post.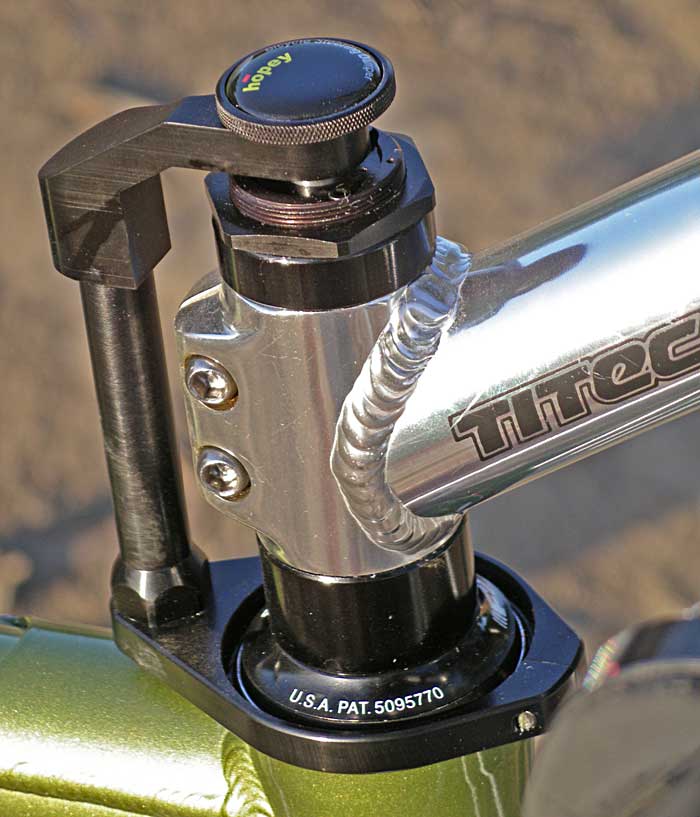 Although the Speedhub installation adds a bit of clutter and weight to the rear end of the bike...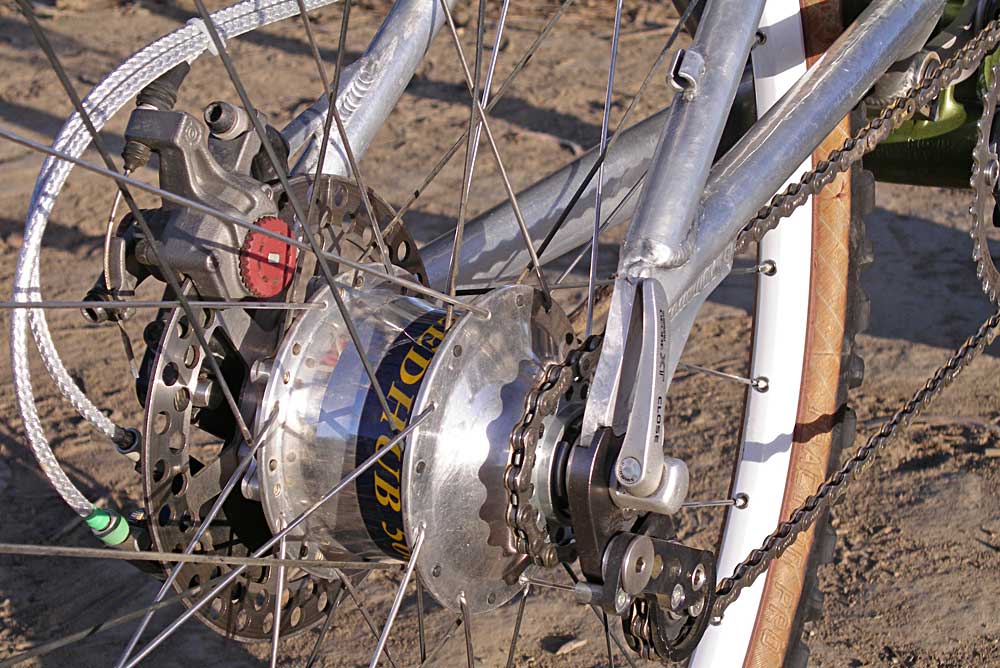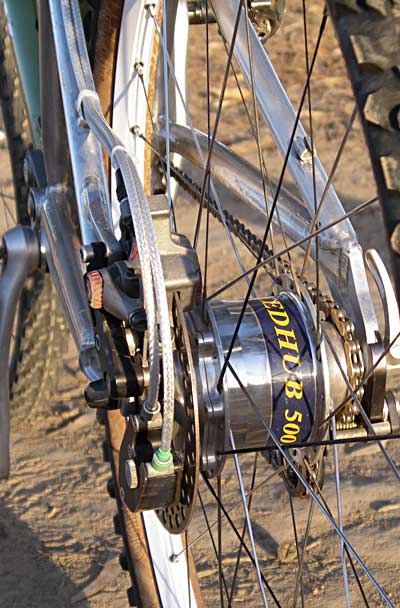 ...it pays back in spades in terms of drivetrain simplicity and reliability. Shifts everywhere, everytime, with the dependability of an oil bath gearbox and internal indexing.

Although I have to run a chain tensioner to allow for suspension movement, I retain the benefit of a singlespeed-like straight chainline...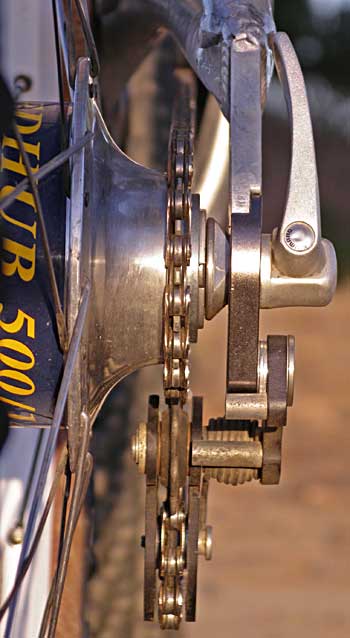 ...and the whole gear range I grasp in the palm of one hand. If you haven't tried a Speedhub, seek one out.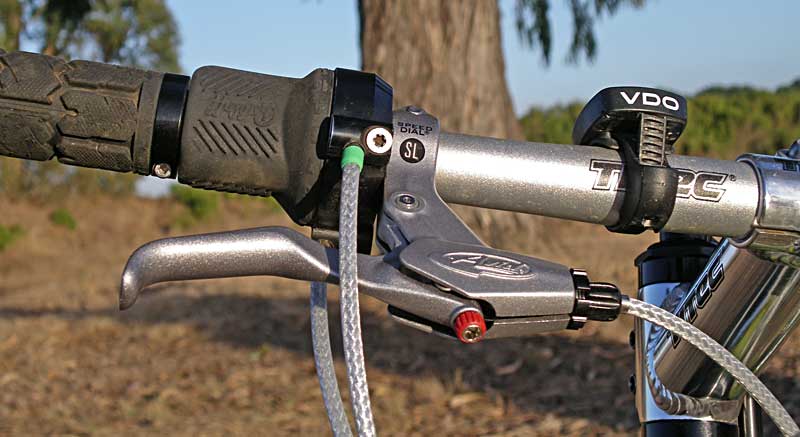 Did I mention that I stripped, polished and clearcoated my rear triangle? **A lot** of work -- probably something I won't attempt again -- but the results, far from perfect, aren't too shabby.

Link to my Frame Strip & Polish post.