RAINBOW JERSEY COMING TO AZ!!
Melissa (from Chandler, AZ) won the gold in 4X last week at the World MTB Championships in Italy! FREAKING AWESOME!! She was the only USA rider to bring home a medal this year. Stop by her website and give a fellow Arizonain a pat on the back for a job VERY well done -
https://www.melissabuhl.com/
(her email address is at the bottom of the main page)
Read more about it at -
https://www.usacycling.org/news/user/story.php?id=3684
and
Velonews -
https://www.velonews.com/article/78718/buhl-earns-us-gold-in-four-cross
or - Watch it...
https://play.freecaster.com/v3/FCPlayer.swf?id=cEtleT0yJmFwSUQ9MTAwMDAwNiZjSUQ9MTAwNTEzNSZlSUQ9MTAwMDA2OSZ4aXRpSUQ9MTM=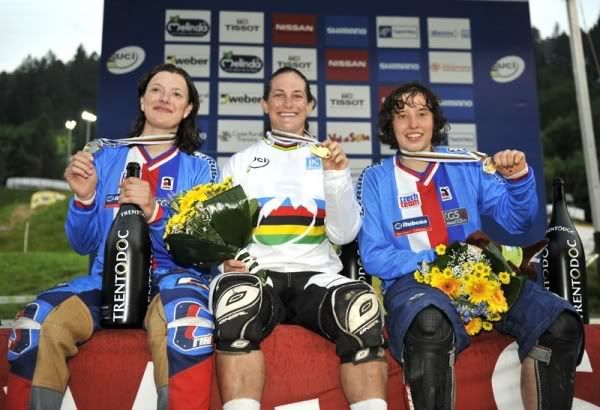 BTW - She got her start racing BMX and the Chandler BMX track. Too cool!